Hi, greetings! We are compiling a long list of dining places for your food cravings in Greater Kuala Lumpur areas, check it out for your dining pleasure! 🙂
🏨 Hotels at Genting Highlands
Genting Highlands, located in the state of Pahang, is a hill station and a city located on the peak of Mount Ulu Kali in the Titiwangsa Mountains, central Peninsular Malaysia.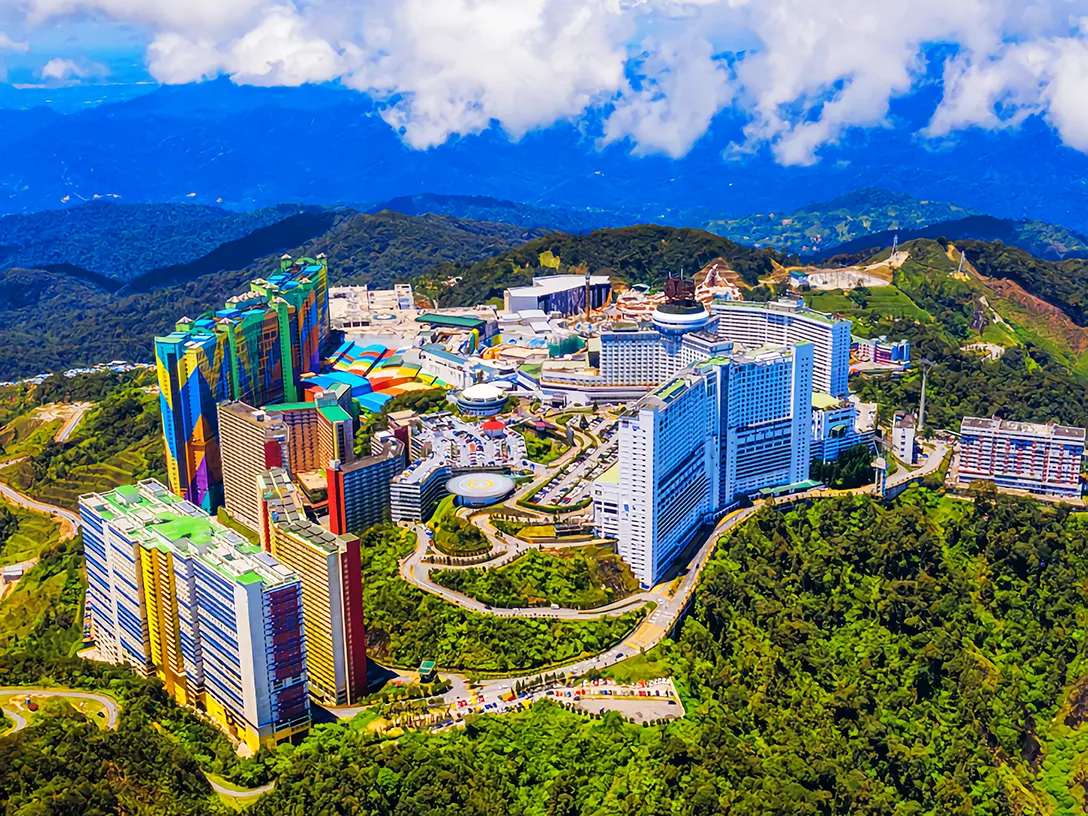 At 1800 metres elevation, it is Malaysia's premier integrated resort destination and home of Southeast Asia's Anticipated Theme Park Genting SkyWorlds.
The following are some hotels in the vicinity of the Genting Highlands.
★ Check out more hotels at Genting Highlands.
🏨 Hotels at Cameron Highlands
The Cameron Highlands is a district in Pahang, approximately 200 km north from Kuala Lumpur. It is one of the oldest tourist spots in Malaysia famous for its tea estate, cool weather, orchards, nurseries, farmlands, waterfalls, rivers, lakes, wildlife, mossy forest, golf course, hotels, museum and native inhabitants.
The following are some hotels in the vicinity of the Cameron Highlands.
🏨 Hotels at Port Dickson
Port Dickson is a beach resort in Port Dickson District, Negeri Sembilan, Malaysia. The 18km long beach from Tanjung Gemuk to Tanjung Tuan in Port Dickson is a popular holiday destination for local and foreign visitors.
The following are some hotels in the vicinity of the Port Dickson.
🏨 Hotels near KLIA / klia2
The Kuala Lumpur International Airport Terminal 1 (KLIA) and Terminal 2 (klia2) are located in Sepang District of Selangor, approximately 45km south of Kuala Lumpur city centre. The following are some hotels within short distance to the KLIA and klia2 terminals.
✈ 世界那么大,我要去看看
您准备好欣赏一场视觉盛宴了吗?点击开始哦!
🍜 中国美食
饿了吗?美食不可辜负哦!
🚆 MRT Putrajaya Line
The MRT Putrajaya Line is the KVMRT Project that will serve a corridor with a population of around 2 million people stretching from Kwasa Damansara to Putrajaya. The alignment will have a length of 57.7km, consisting of 44.2km of elevated tracks and 13.5km running through underground tunnels.

It has 39 operational stations of which 30 are elevated and 9 underground.
(Visited 11,372 times, 8 visits today)