Nestled beneath glistening stars in the cool foothills of Genting Highlands, Glamz at Genting is a glamping-style lodge for those looking to escape the hustle and bustle of the city.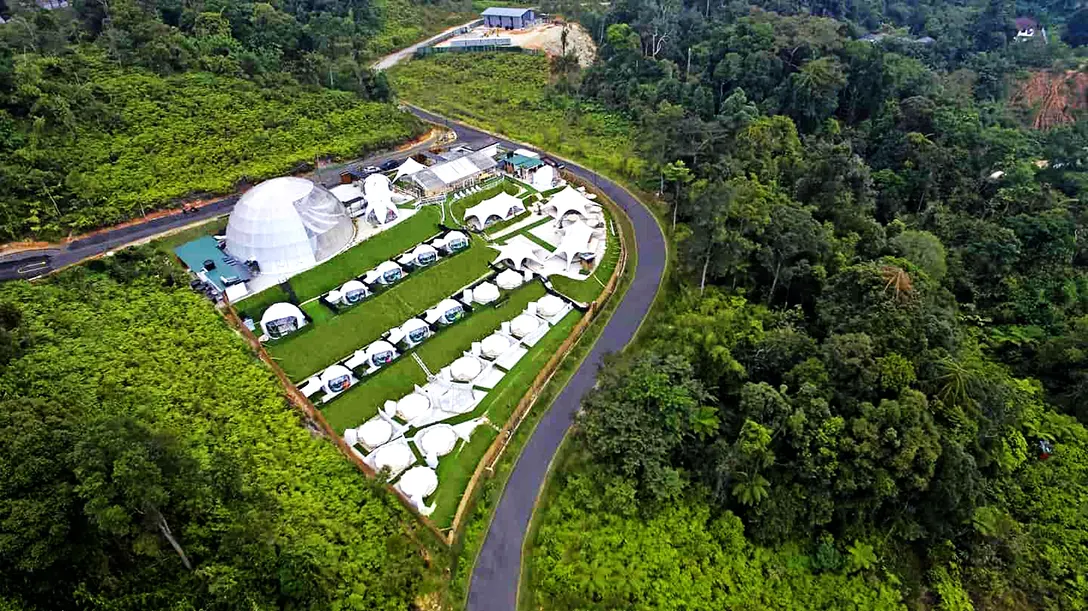 Conveniently situated in the Gohtong Jaya part of Genting Highlands, Glamz at Genting puts you close to attractions and interesting dining options.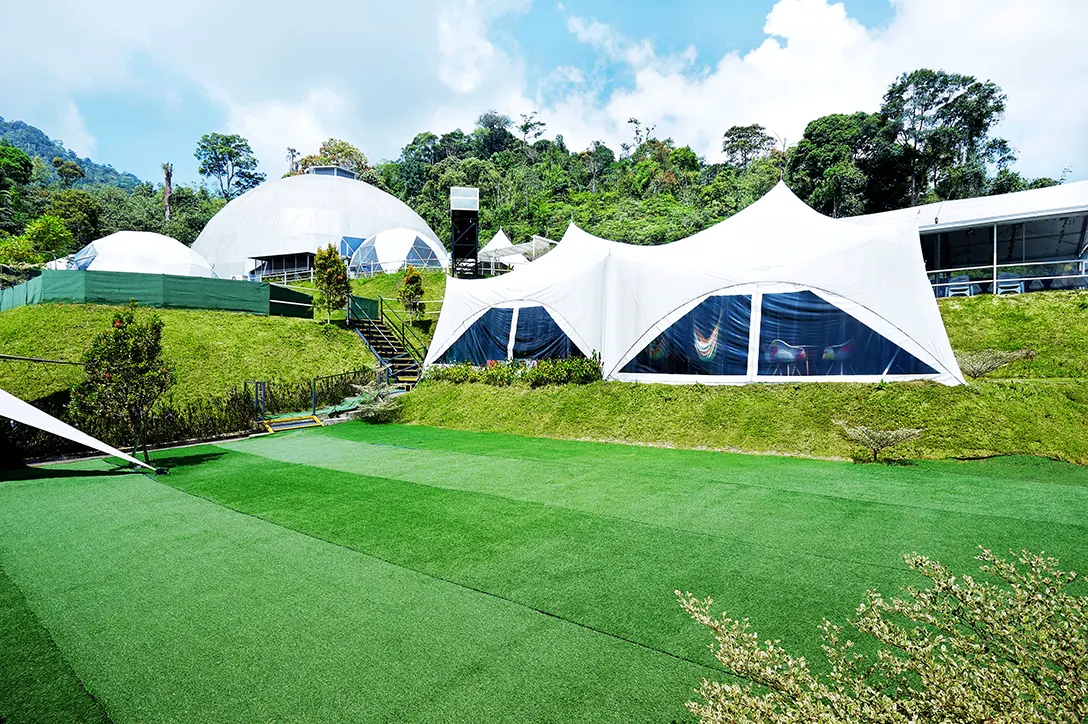 While on a trip with your family members, your kids can also enjoy the fun in sports and recreation facilities offered at Glamz at Genting.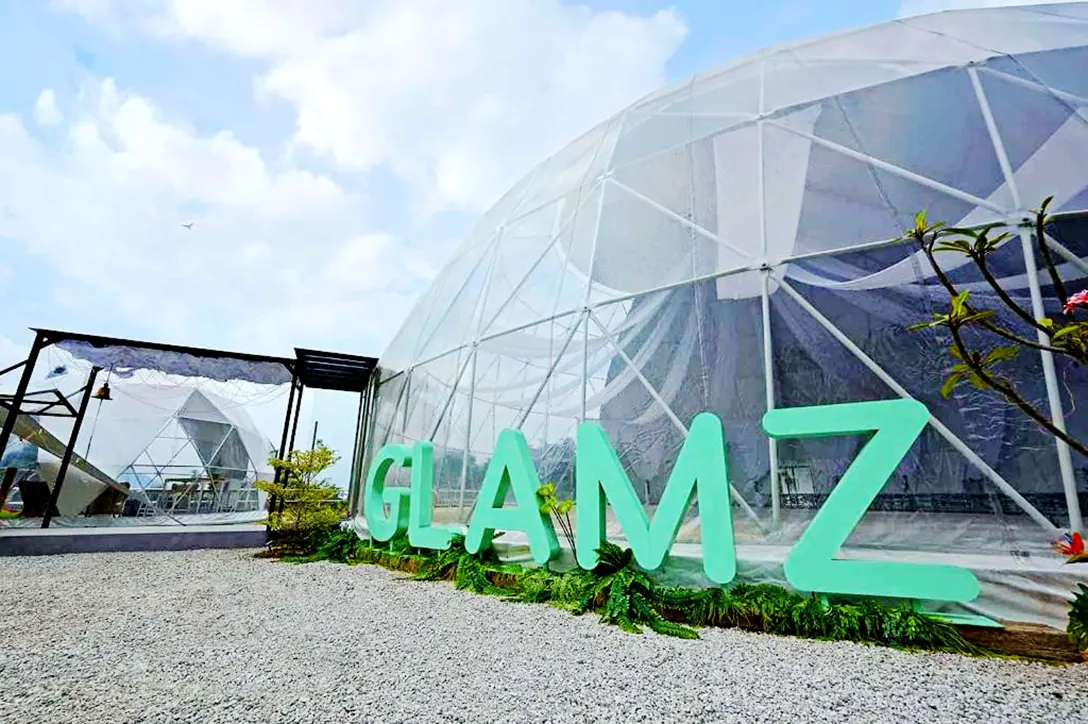 Glamz is a one of its kind experience in Malaysia, where your undefined adventure begins.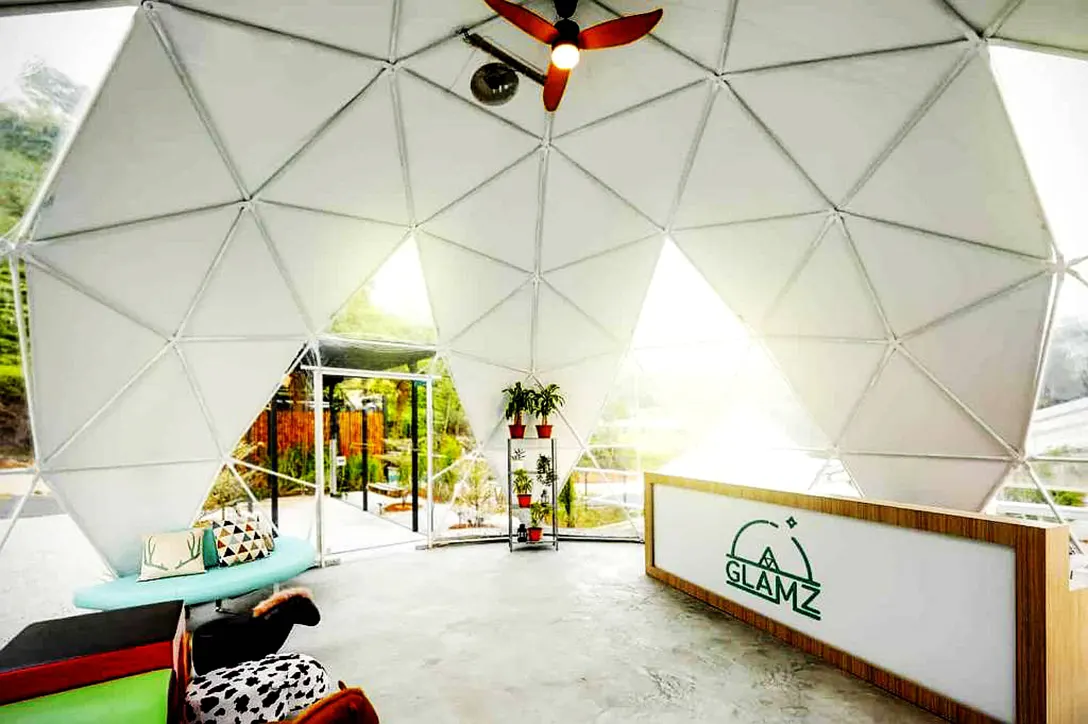 Past business travelers that have stayed at this resort have given Glamz at Genting an average rating of 7.8.
Accommodations
Glamz At Genting is a glamping-style lodge for those looking to escape the hustle and bustle of the city.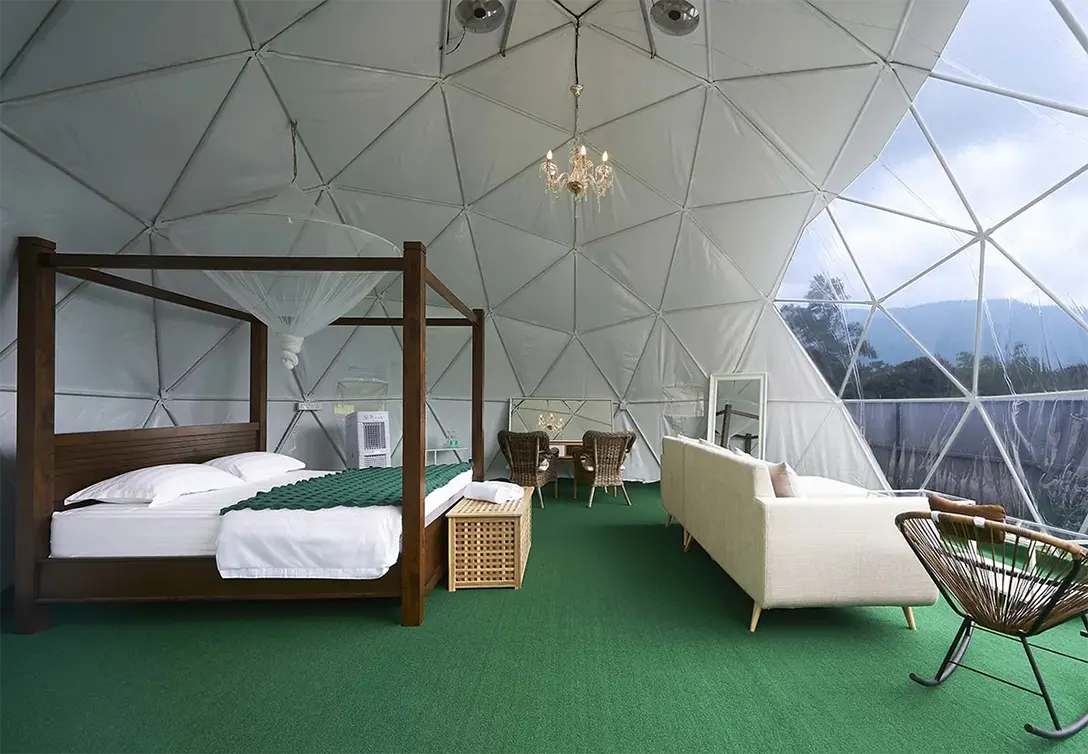 This nature-inspired glamping site is located amidst lush greenery, but with hotel like amenities like hot water, wifi, electricity, water supply, and clean toilets.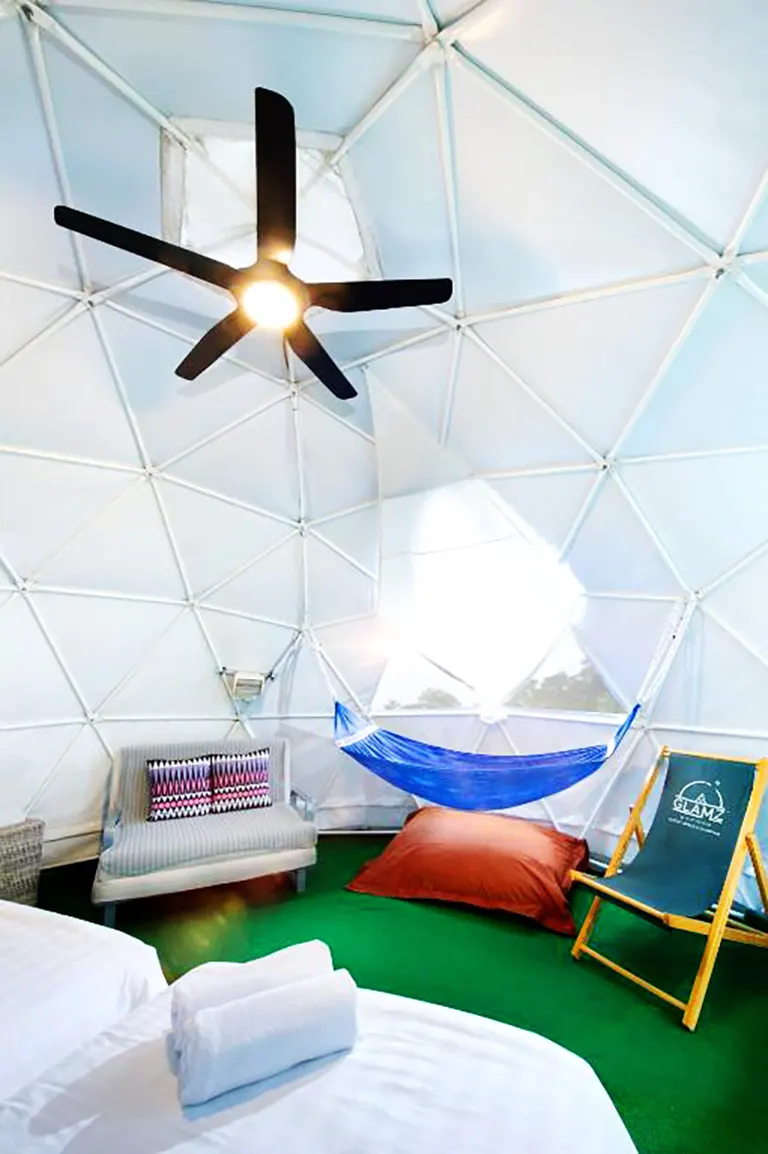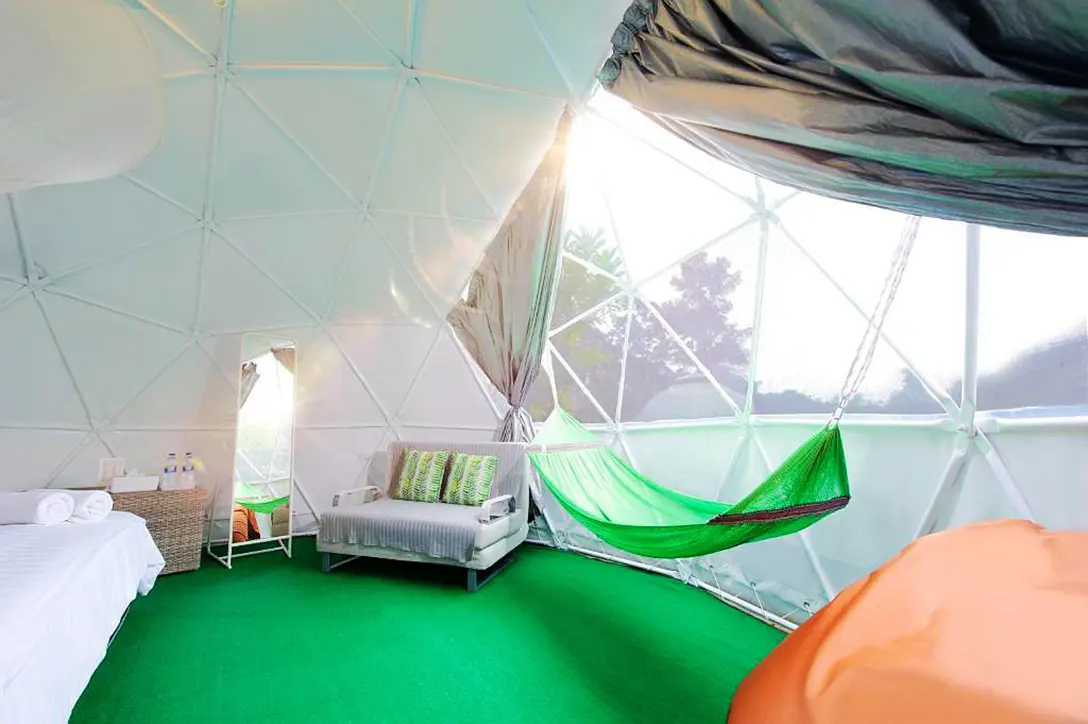 "Everything. I love the dome room. I love the breakfast being serve, its was a great customer service ever. I.love the environment. I really love our stay there." — Anizah, Malaysia.
Guests can choose from multiple Glamping Domes, all beautifully crafted and made suitable for a romantic trip to a family trip.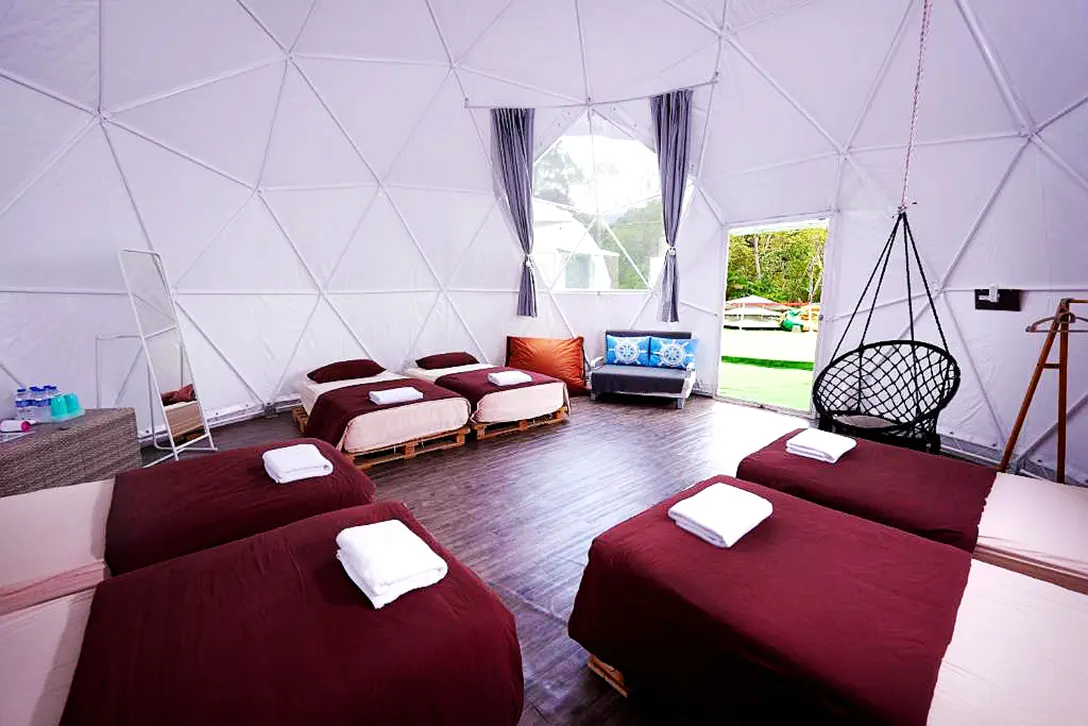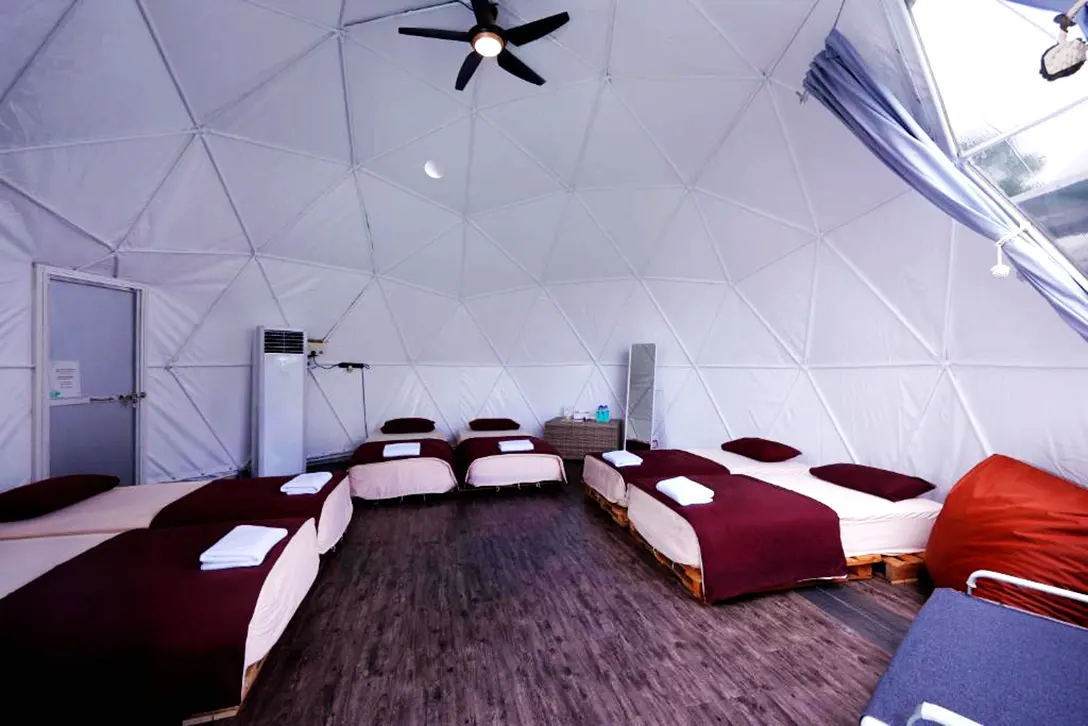 "The staff were attentive & supportive. I love the fact that the room is spacious & the hammock inside is just a plus point! the toilet however a bit narrower than what I imagine but still ok & clean. another plus point – I get to see stargazing at their deck and it was sooooo magnificent!" — Oozora7, Malaysia
Don't be deceived by the Bell Tent's exterior look, it has a spacious 269sqft space within.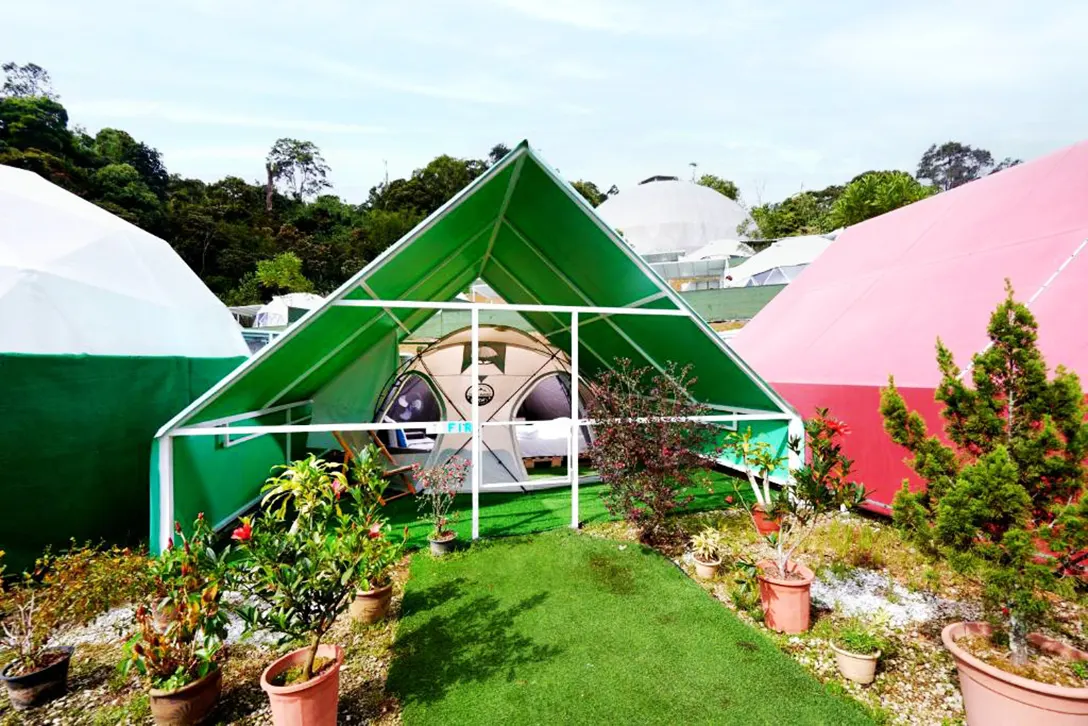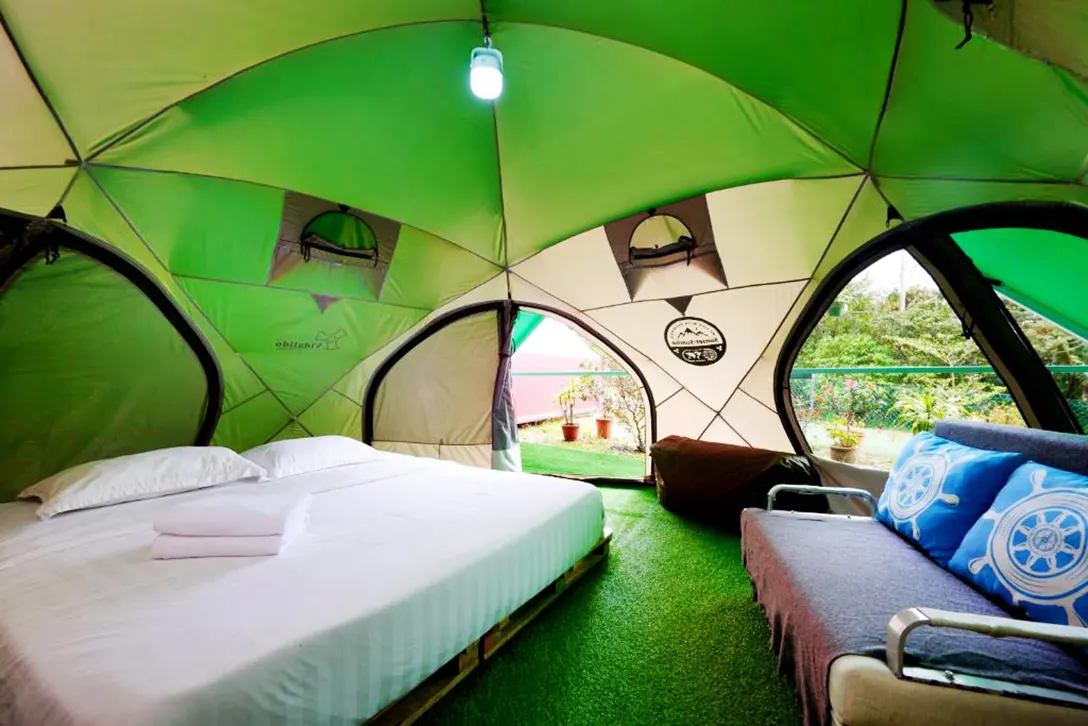 "I would rate 9.5/10. Staffs are amazing and veryyyy helpful. Love the jacuzzi and hospitality. Would definitely recommend to others." — Puteri, Malaysia
You can even fall asleep beneath the stars and night view since a hammock is provided in the dome!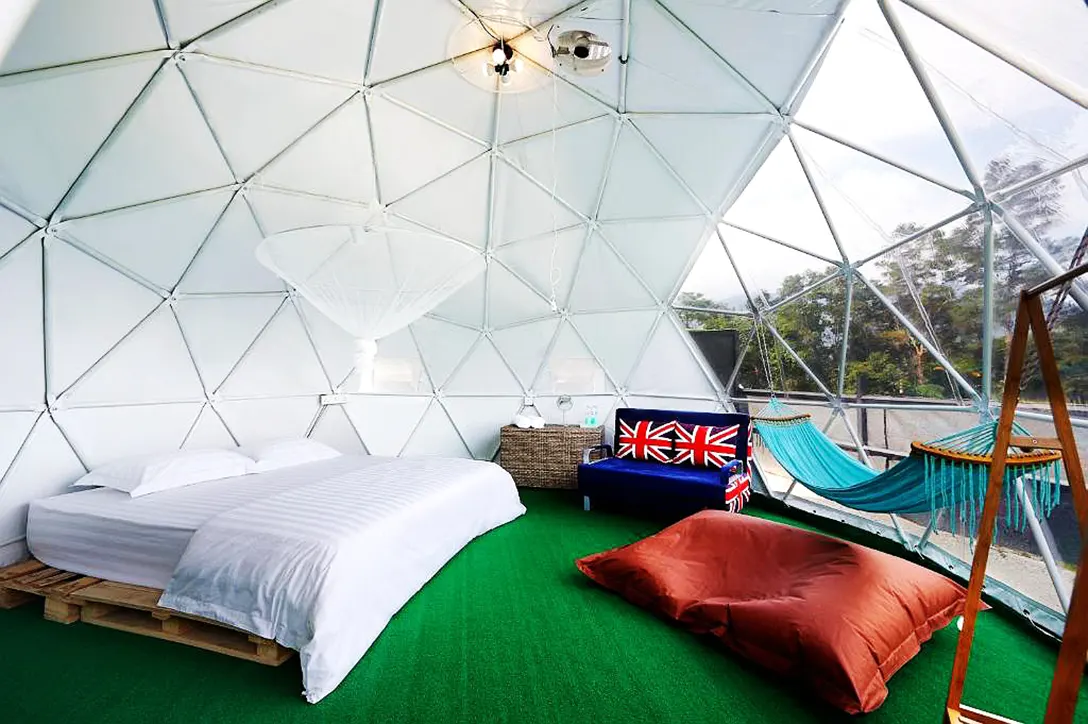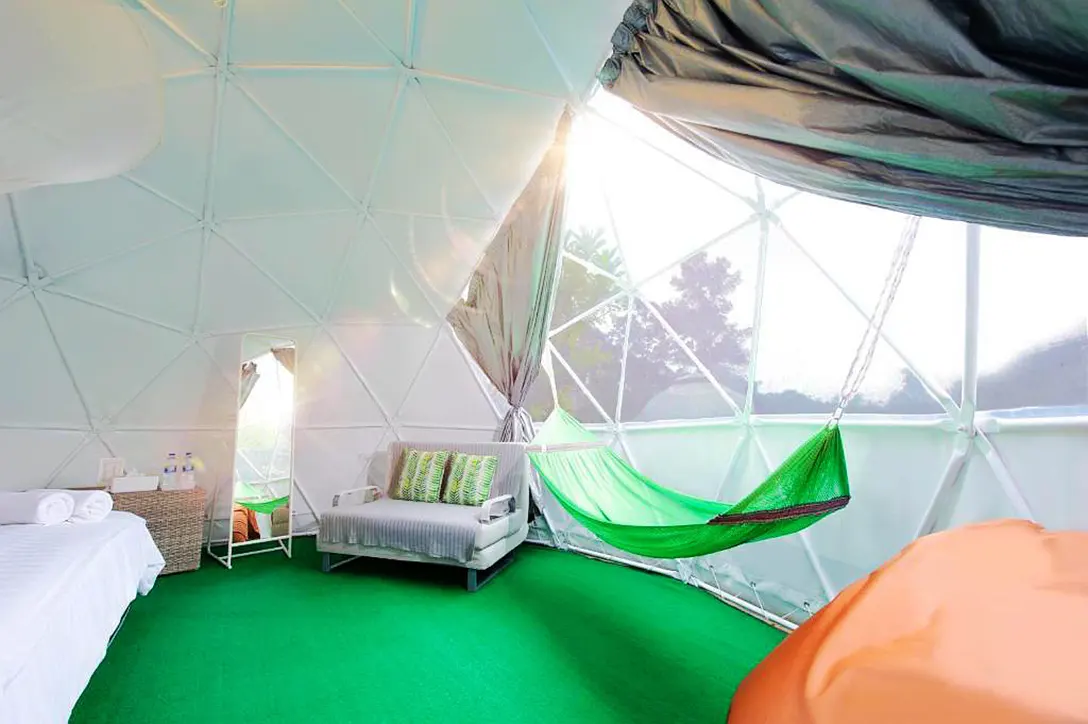 "The facility was good, we had a really good stay. The green view and night view really awesome. My husband and the kids had spent a really good time at the jacuzzi & sauna. We played soft archery before check out." — Nursyafiqah, Malaysia
Facilities and Services
Glamz at Genting offers a restaurant, an indoor play area, outdoor fireplace, children's playground, and it is a unique stay perfect for star gazing, sunset or sunrise watching!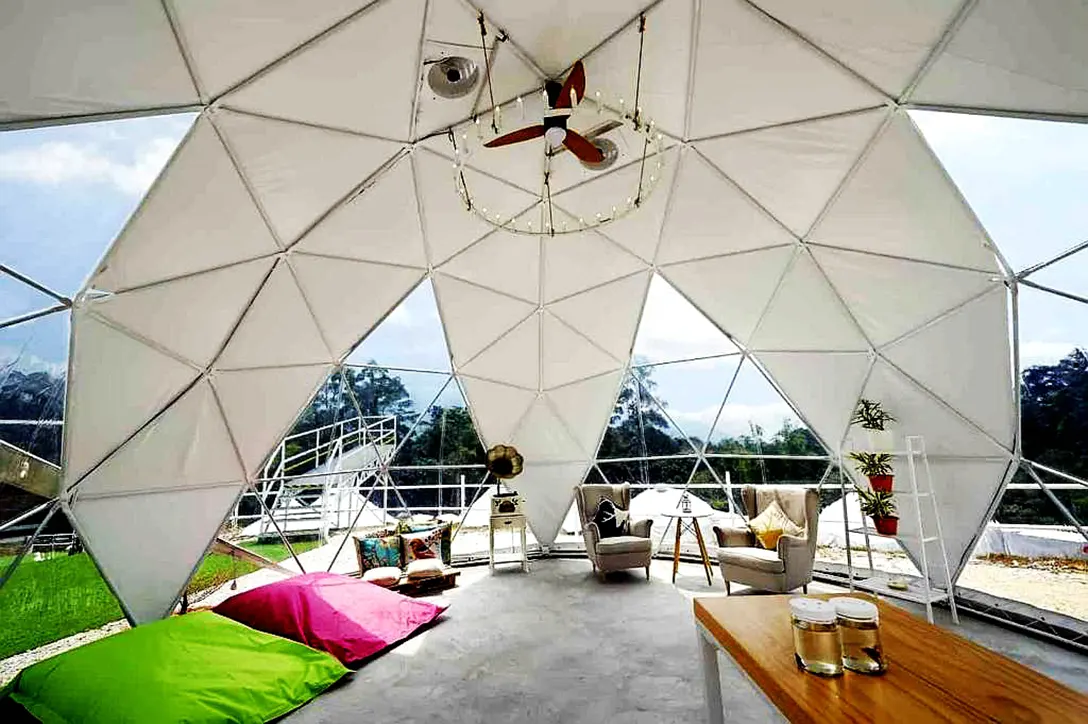 You can enjoy activities like BBQ, jacuzzi, steam room, board games, badminton, mini table tennis and relax at this recreational areas.
There is a big public Jacuzzi for all guests to enjoy!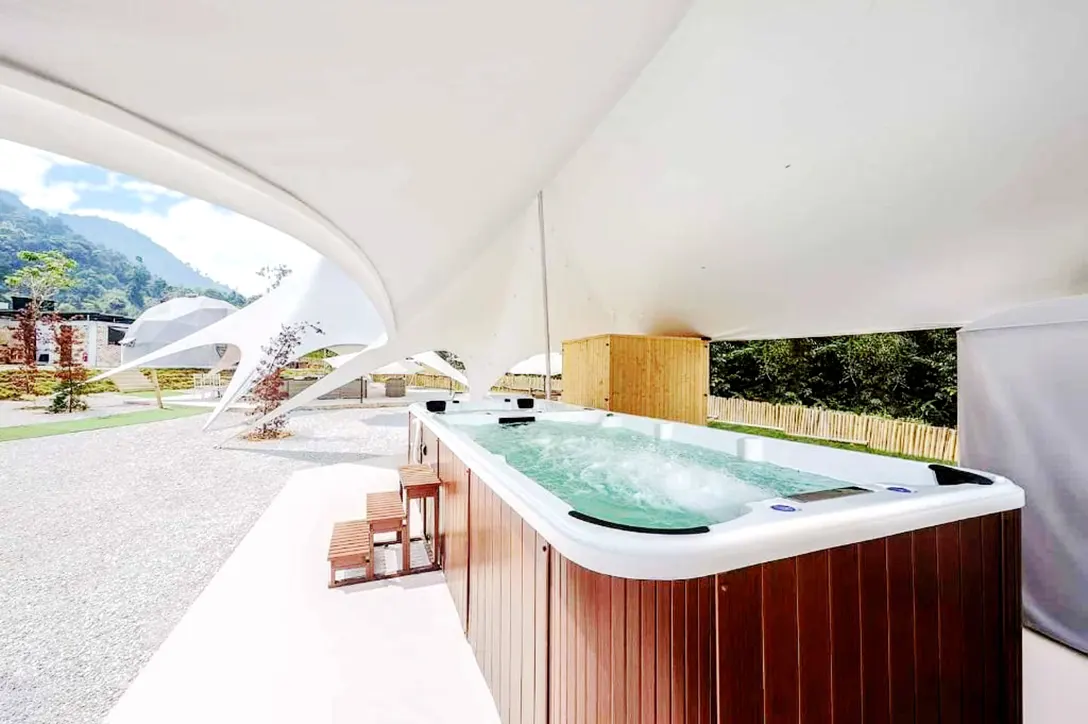 Indulge yourself in a space designed to create memories that will last a lifetime.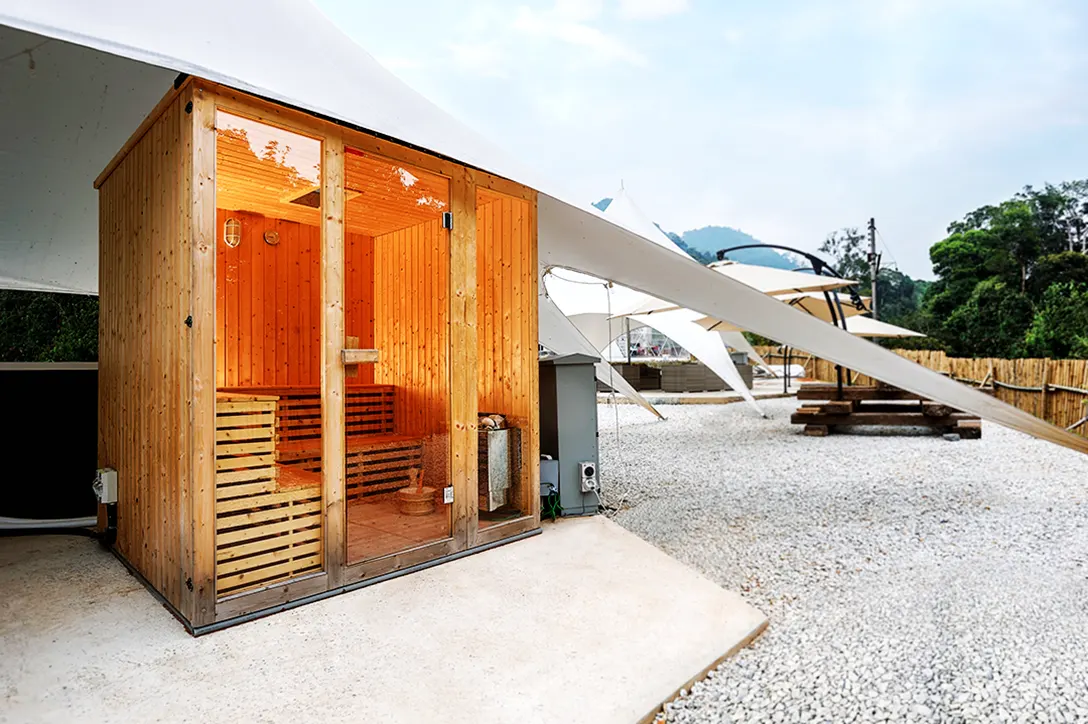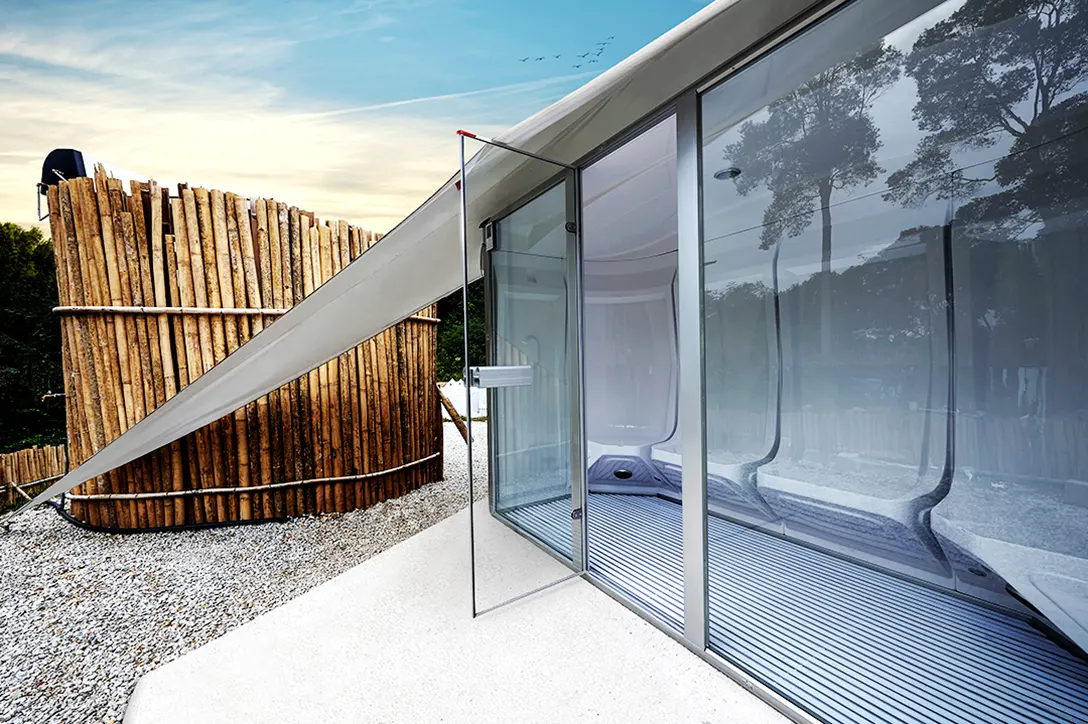 Escape the rush of the city, spend a great outdoor time with your family and friends!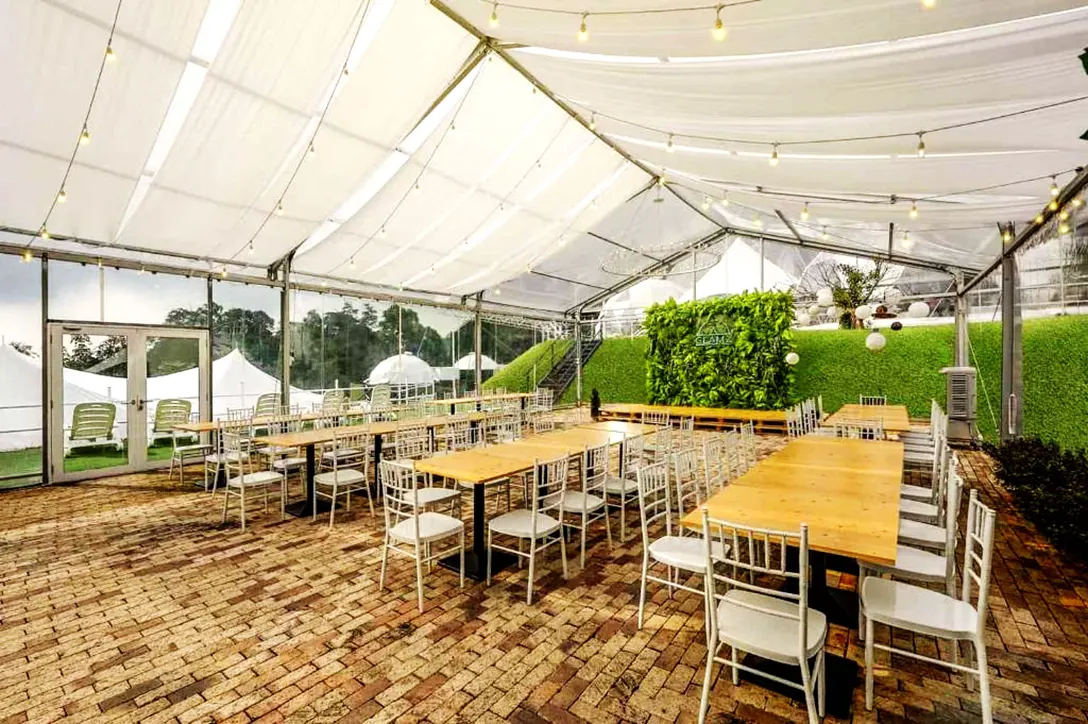 Steamboat is available from 6.30pm – 10.00pm, pre-booking will be required.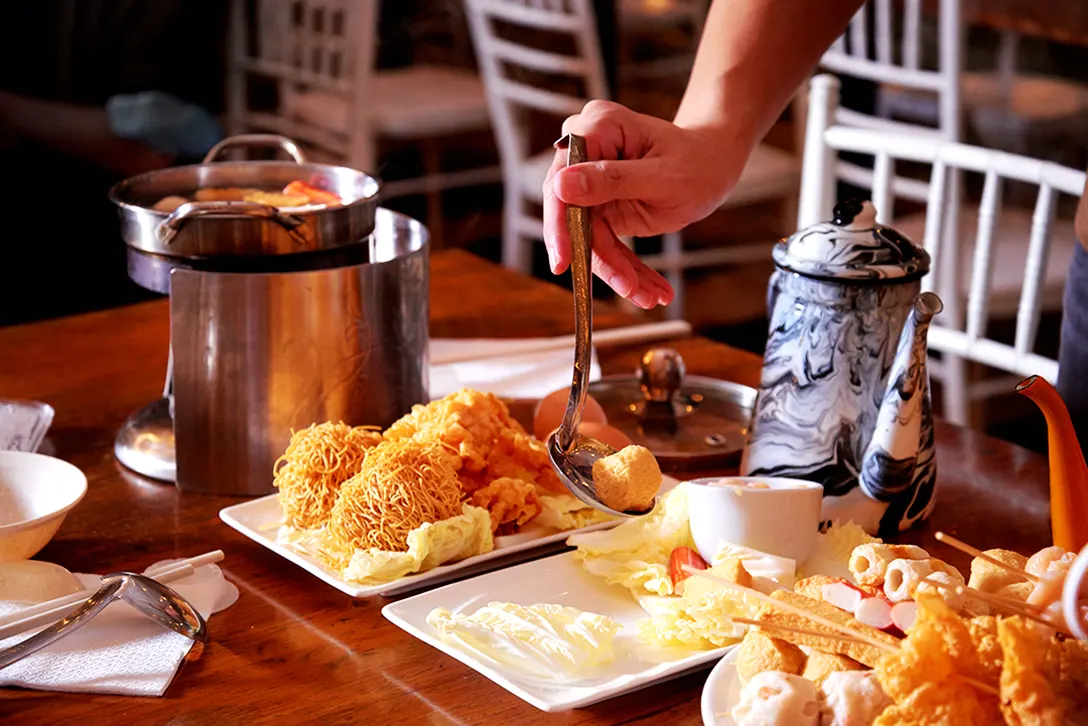 Hotpot / steamboat dinner is a perfect match for cooling weather at the Glamz!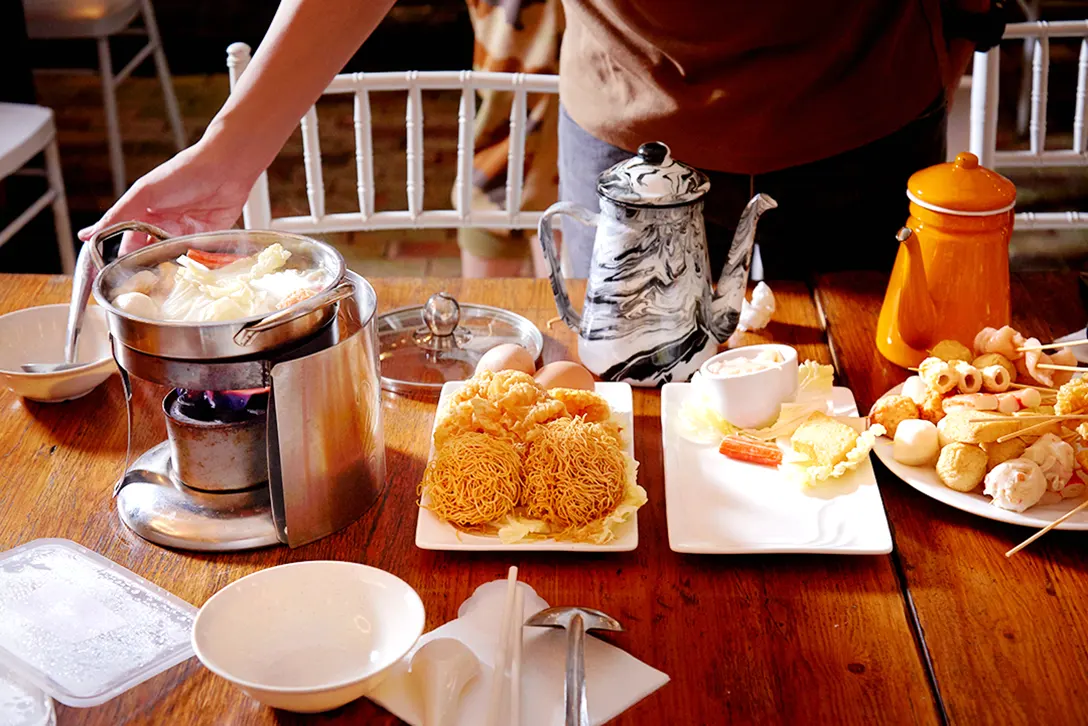 The BBQ pit is available for rent on site, 1 bag of charcoal will be provided. On ground staff will assist in setting up the fire.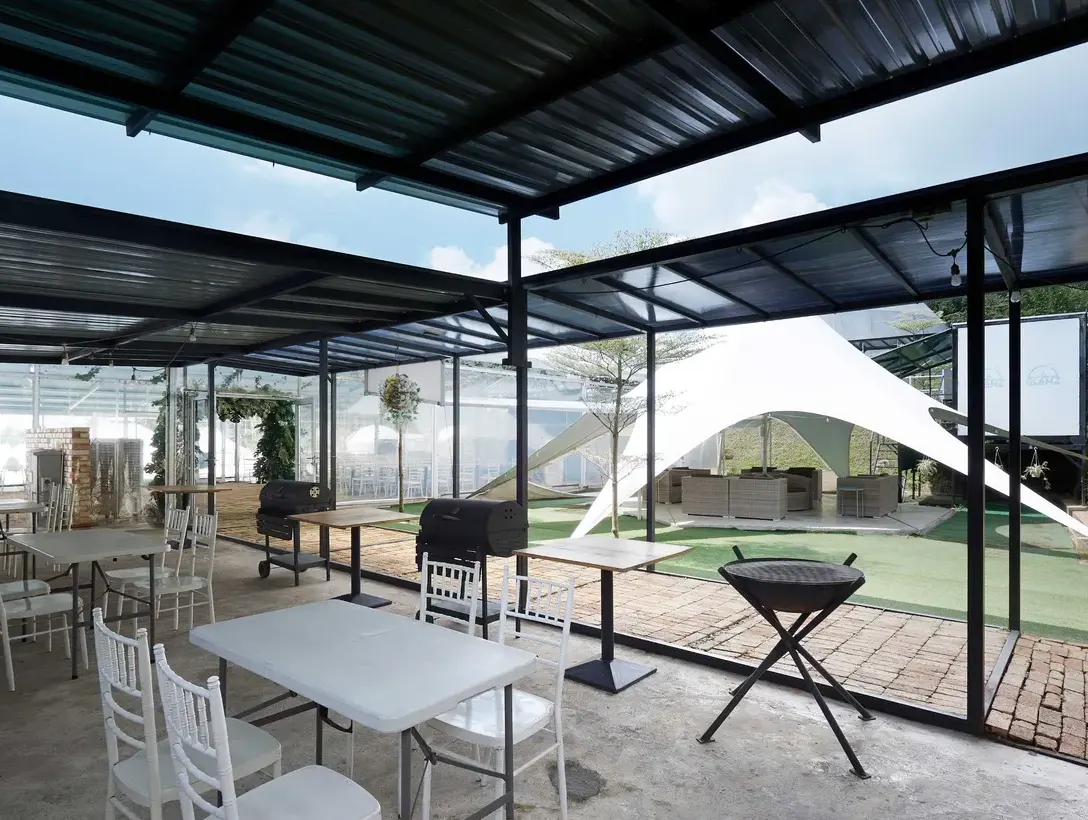 Water dispensers are available at the lobby and pantry. All guests may get the hot water from there.
Hotel Reservation
Situated just 5km from Genting Highland, Glamz at Genting offer a unique stay perfect for star gazing, sunset or sunrise watching.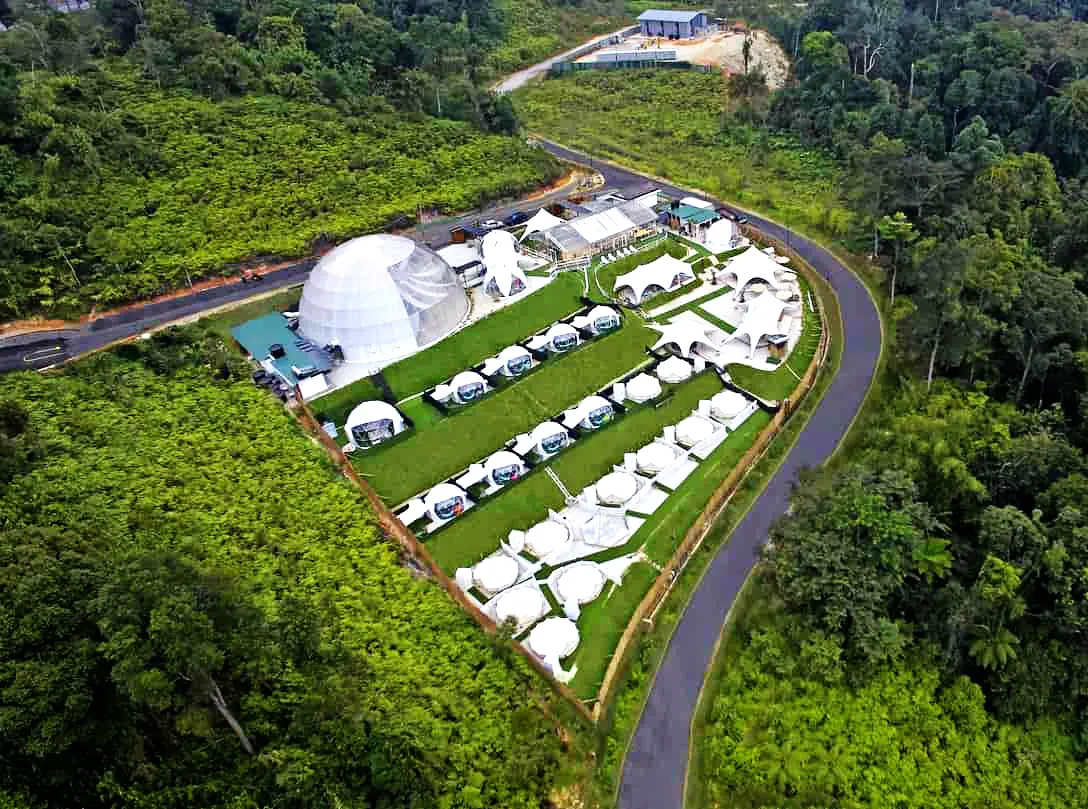 Glamz at Genting has been welcoming guests since 19 Nov 2020. It's a millennial lodge where your undefined adventure begins.
Glamz at Genting
Lot PT22637, PT22638, PT22639, PT22640, Mukim Bentong, Daerah Bentong, Negeri Pahang
Website: https://gentingviewresort.com.my/index.html
Telelphone: +012-664 5269
🏨 Hotels at Genting Highlands
Genting Highlands, located in the state of Pahang, is a hill station and a city located on the peak of Mount Ulu Kali in the Titiwangsa Mountains, central Peninsular Malaysia. At 1800 metres elevation, it is Malaysia's premier integrated resort destination and home of Southeast Asia's Anticipated Theme Park Genting SkyWorlds.
The following are some hotels in the vicinity of the Genting Highlands.
(Visited 25 times, 1 visits today)