Avillion Hotel, inspired as a fishing village for the concept and design, is a cozy boutique hotel located in the center of Port Dickson.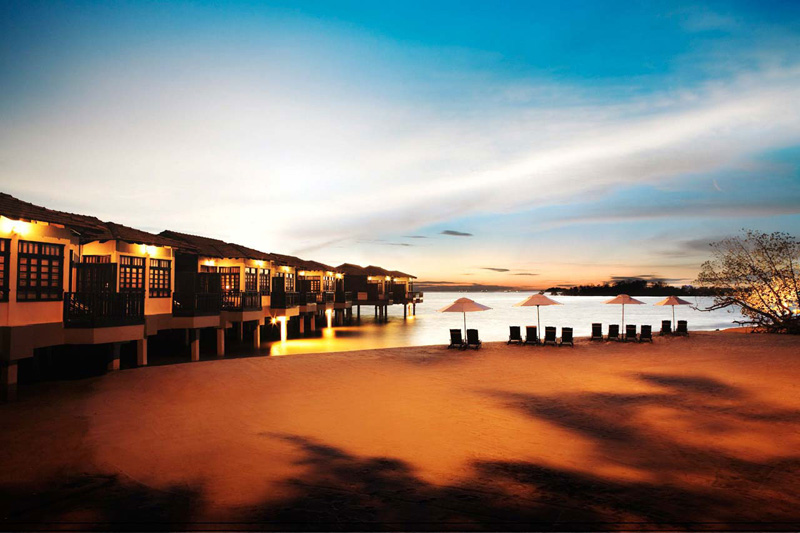 Avillion Port Dickson is known as an award-winning beach resort which sits over 23 acres of coast scenery and faces the Straits of Malacca, offering 240 exquisitely designed rooms ranging from chalets to villas.
Avillion Hotel provides family oriented accommodation with the nature lover in mind. Guests of the hotel are treated to lavish amenities like king size beds, Jacuzzis and private balconies.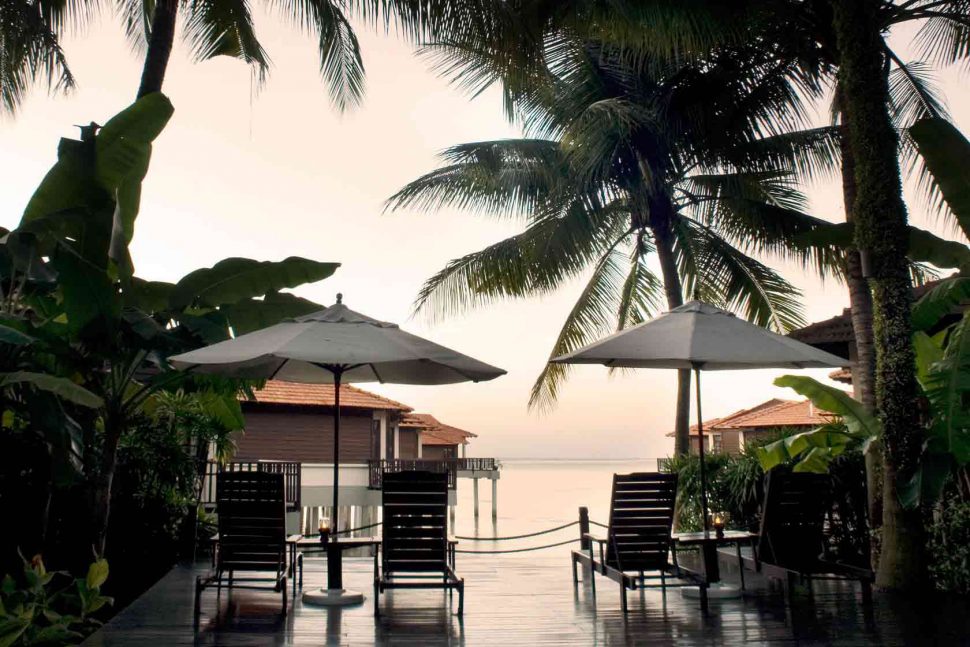 Wake up to a very early breakfast and sunrise at the Crow's Nest Restaurant as it is open 24 hours a day. For evening entertainment, visit Jungle Fringe Karaoke Bar and sing until the late night.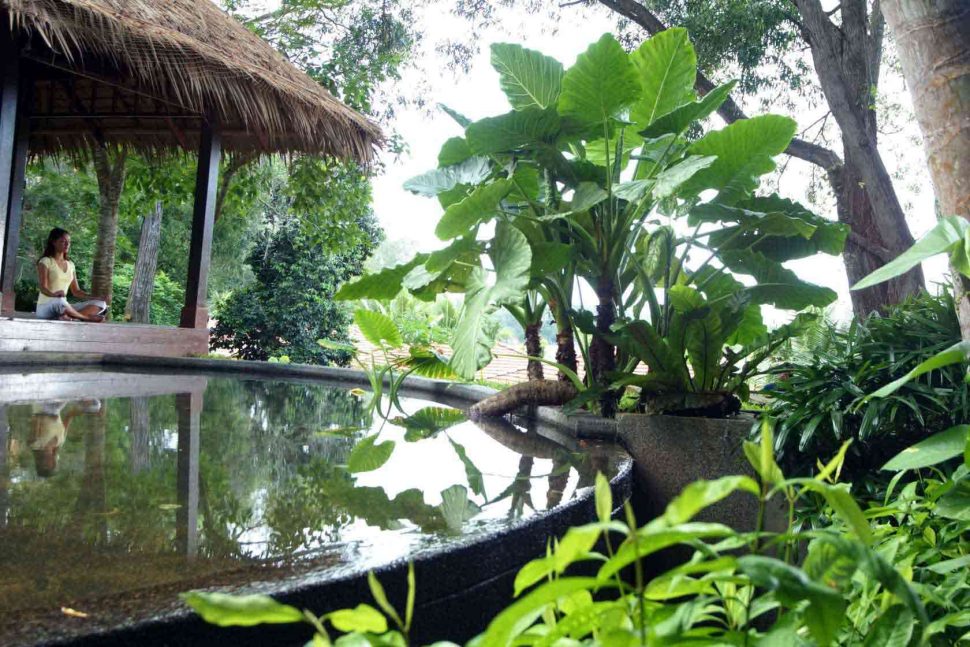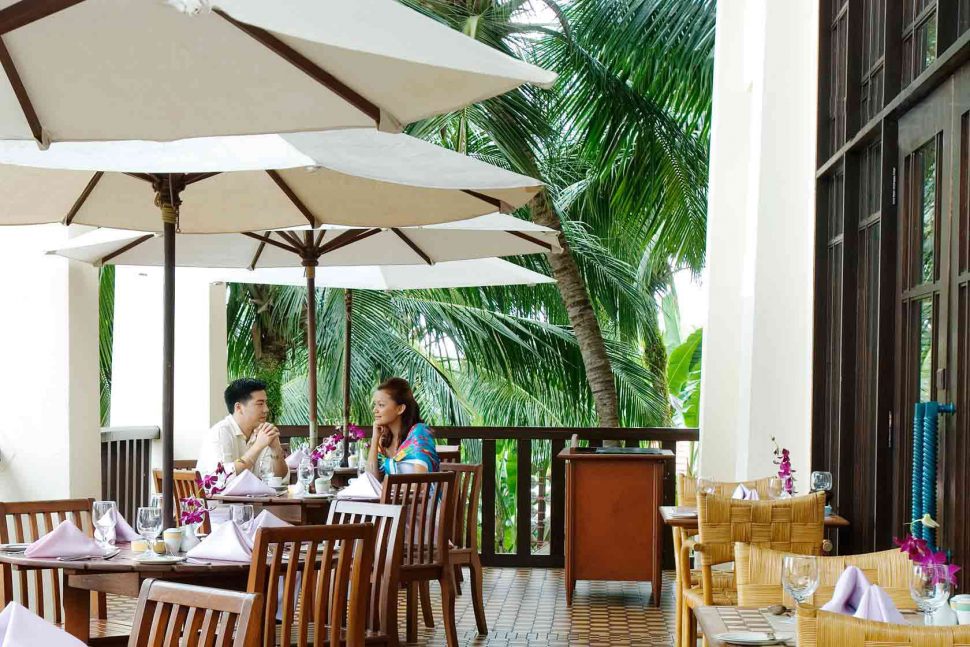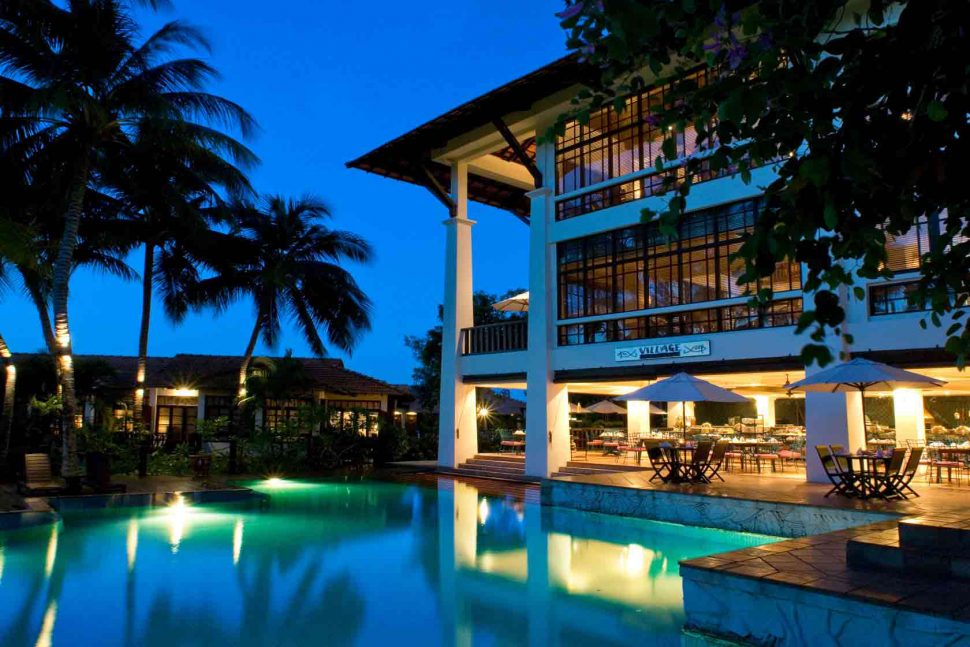 Drop the kids off at the children's cabin and run to the spa for a day of pampering and relaxation. The fitness center, Tai Chi lessons, swimming pool and tennis courts are available for the Avillion Hotel's more active guests.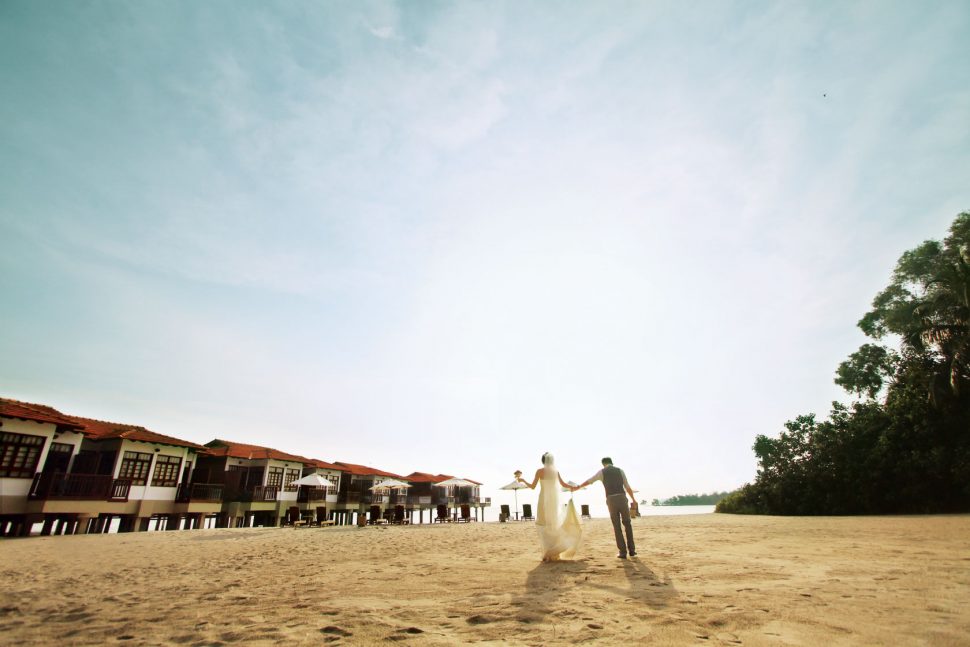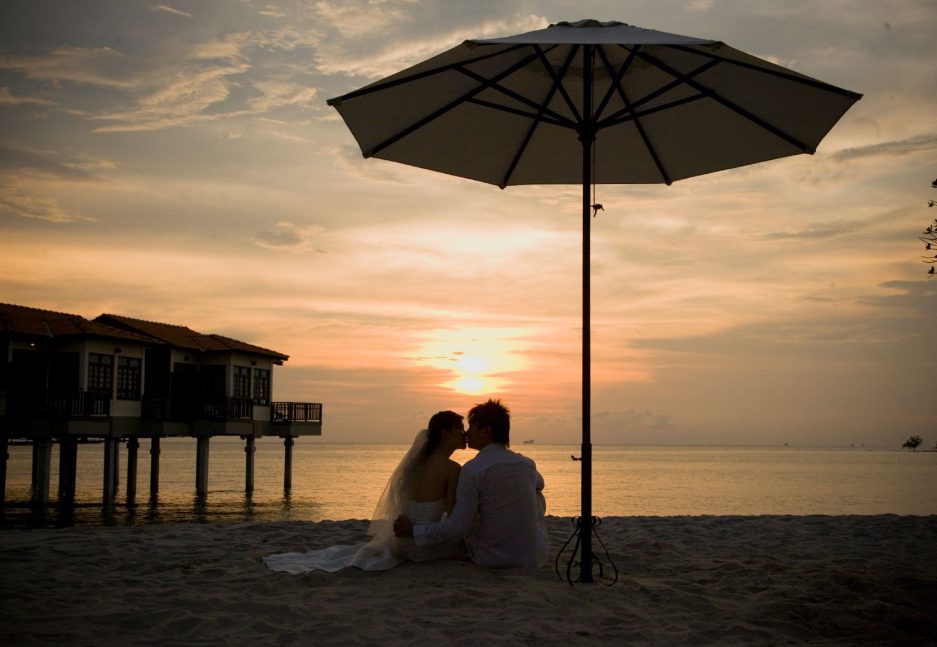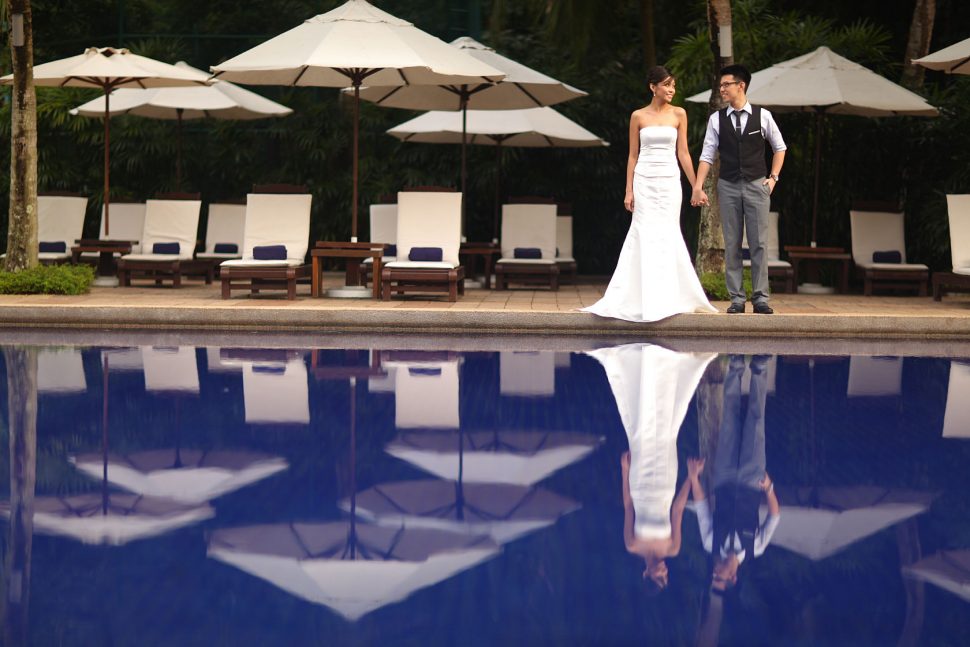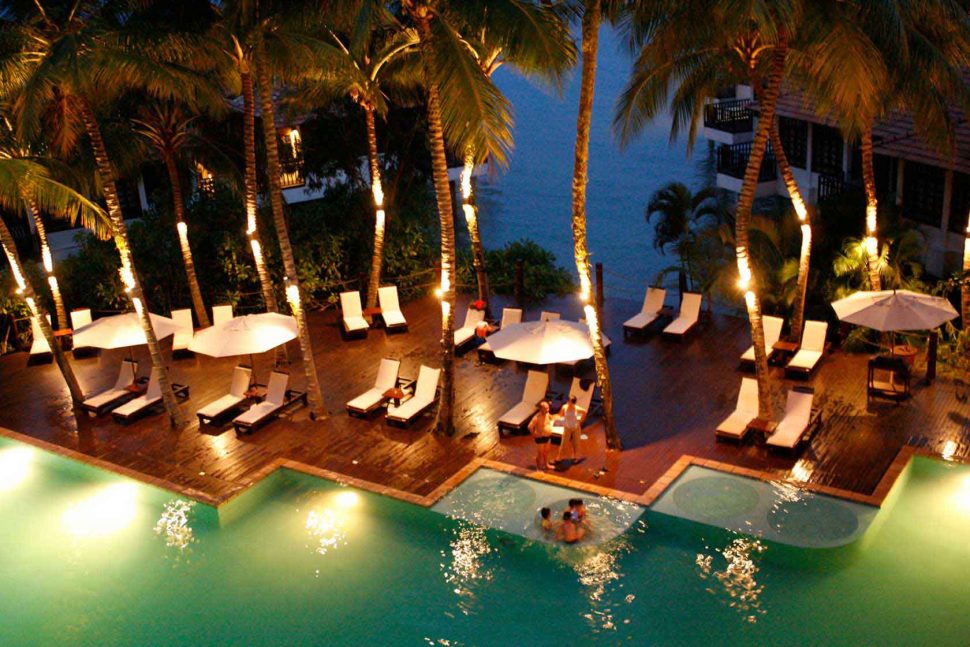 1 Bedroom Water Villa
These lavish Water Villas fuse the elegance of Malaysian heritage and plush modern comforts. Standing on stilts above water, the villas offer full access to the stunning sunset horizon of the Straits of Malacca.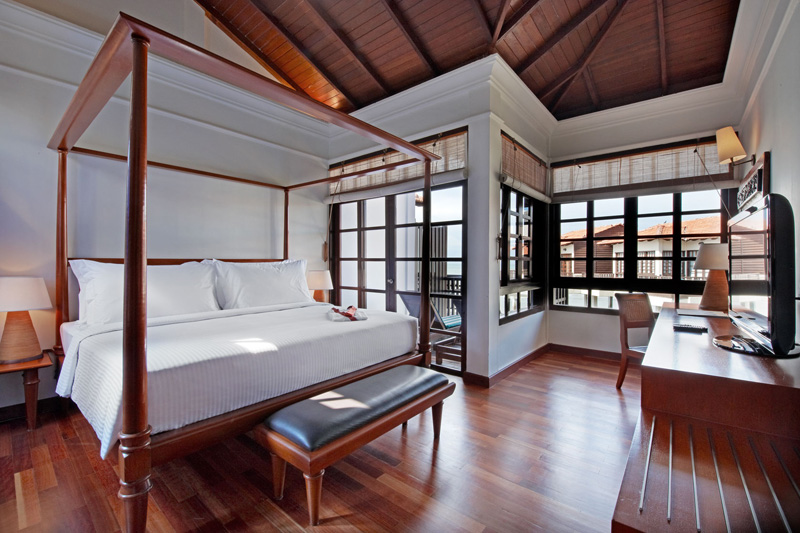 Its open sky bathrooms, while furnished with luxury fittings, also include a deep Jacuzzi tub so you can get a sensual underwater massage under the stars.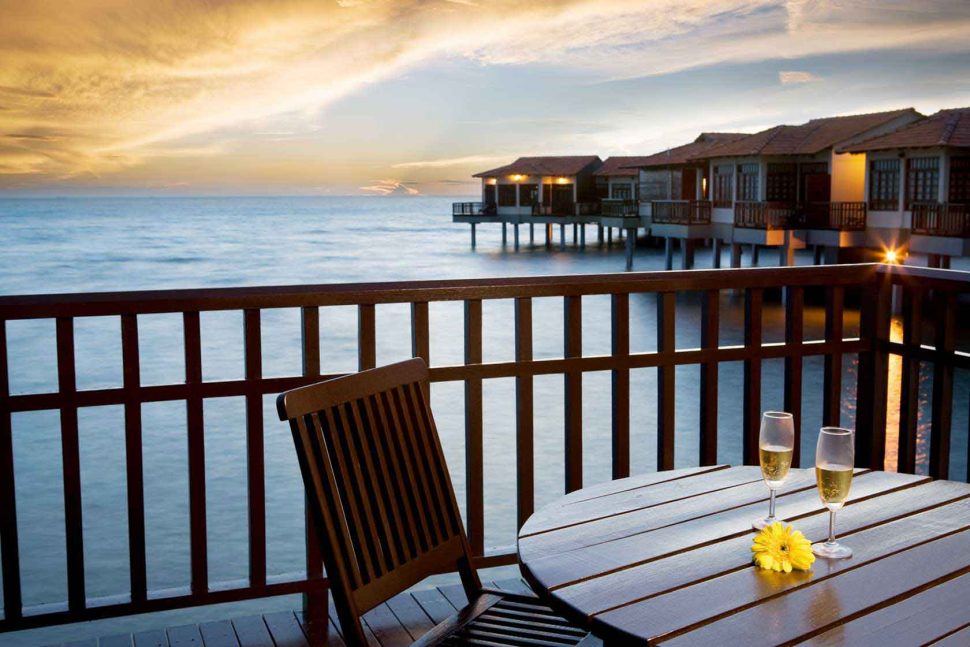 The villas' expansive bedrooms are fitted with Avillion's four-poster bed and a Pangkin daybed, creating a romantic ambience perfect for honeymooners and couples.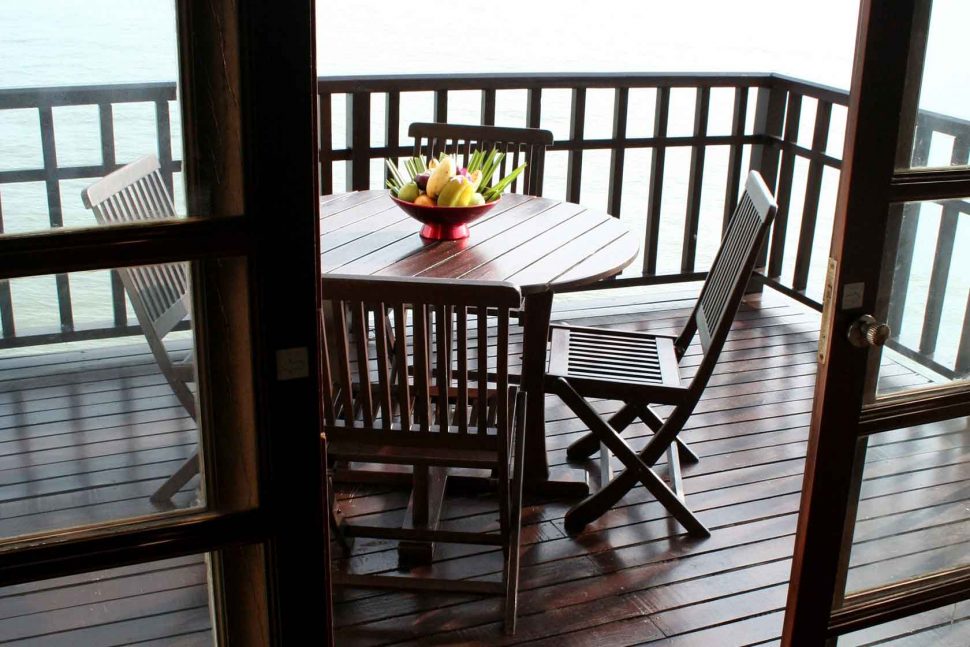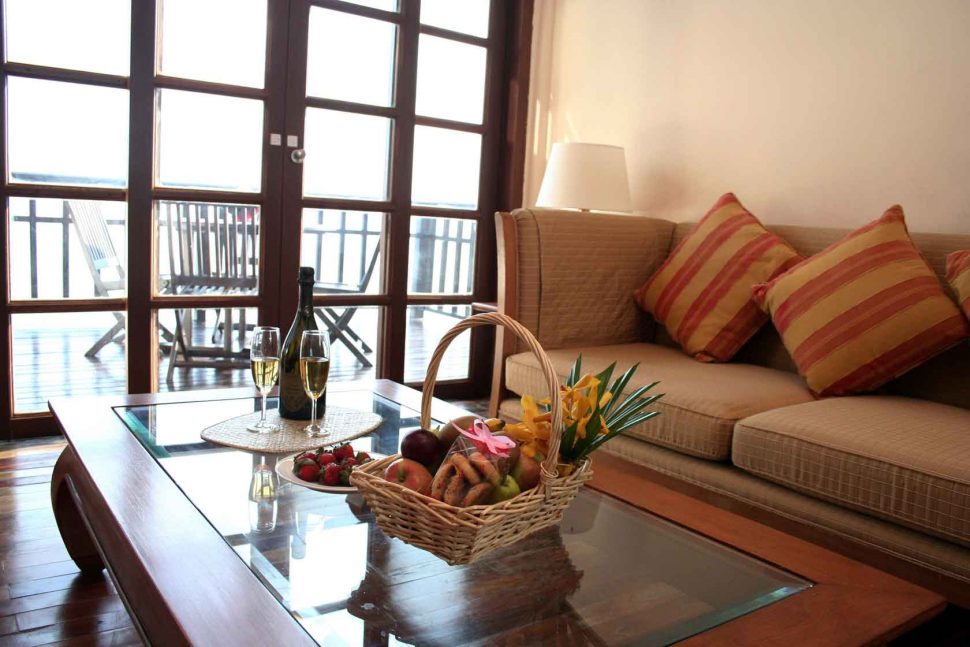 2 Bedroom Water Villa
Fully equipped with two spacious bedrooms, a living room and two separate private balconies, these Water Villas provide space and privacy for families and friends staying together under one roof.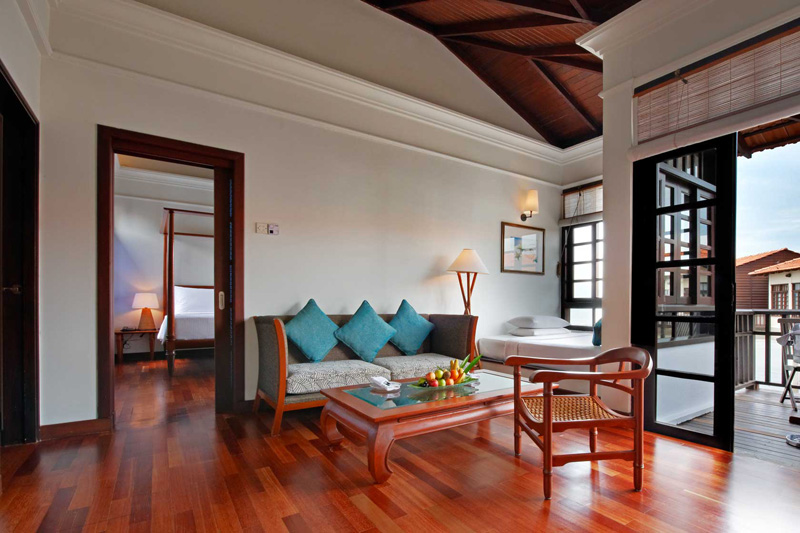 Its open sky bathrooms also include a Jacuzzi tub, thoughtfully separated from the shower area should you long for peace and solitude when you take a dip.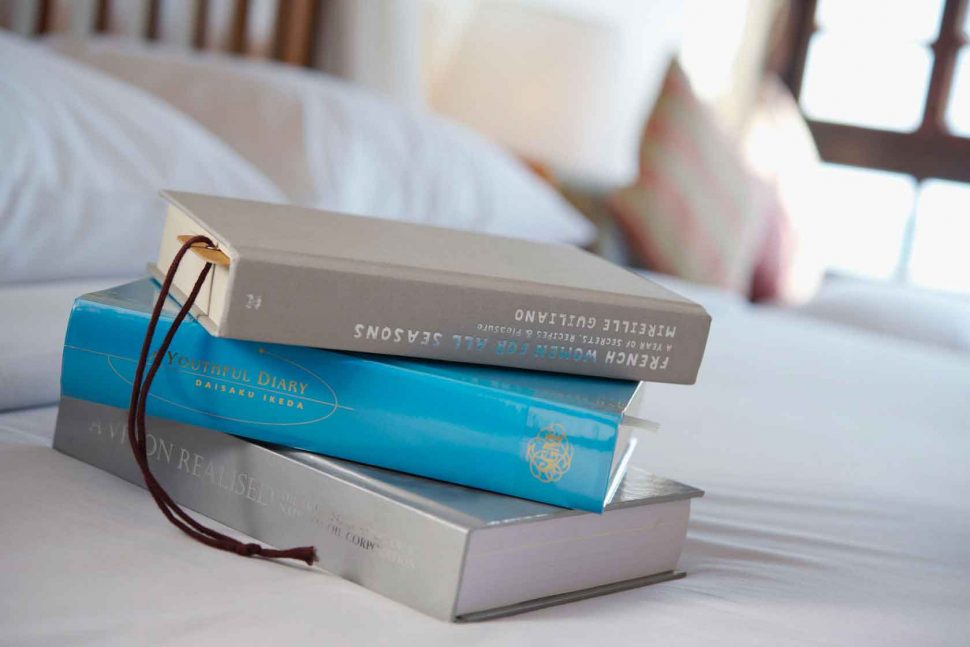 And gracefully sitting on stilts above water, these villas offer a picturesque view of the Straits of Malacca as you unwind on the balcony.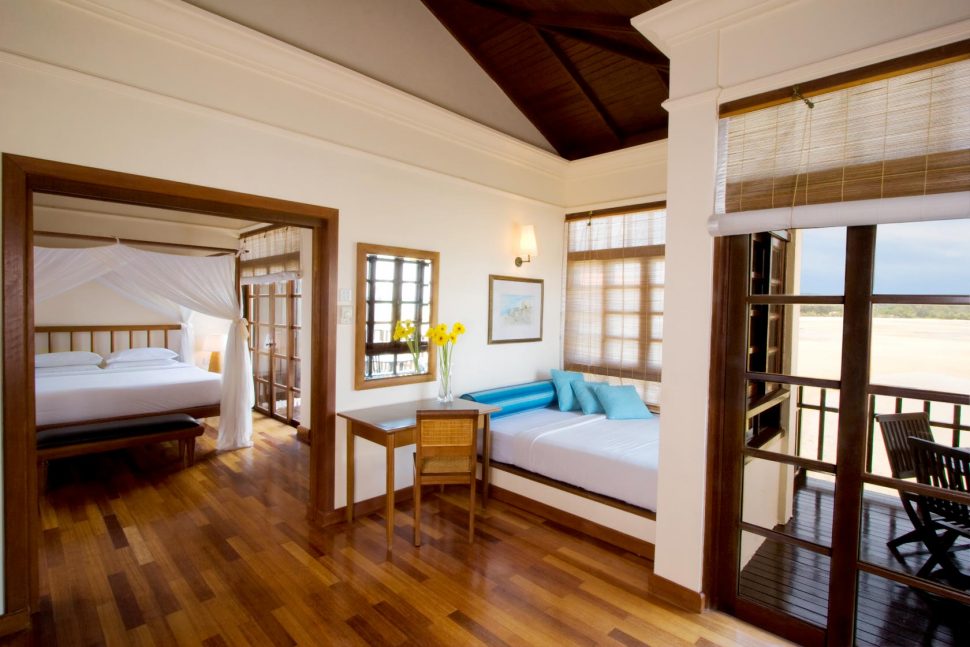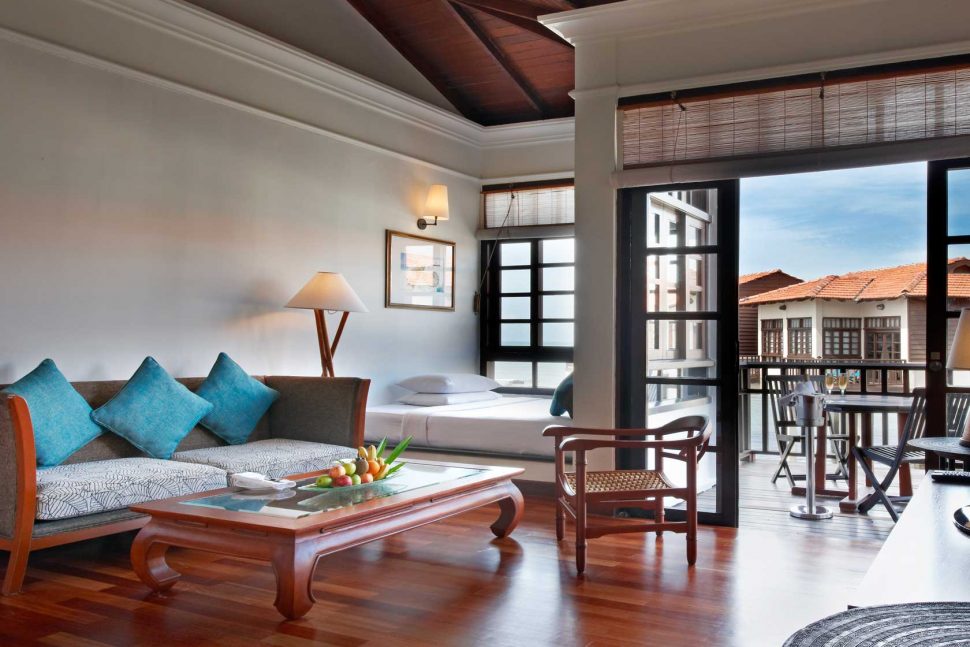 Garden Chalets
The chalets are an all-time favourite with families. They offer a refreshing garden view for those who adore being around nature, where each room comes with a private balcony overlooking the garden.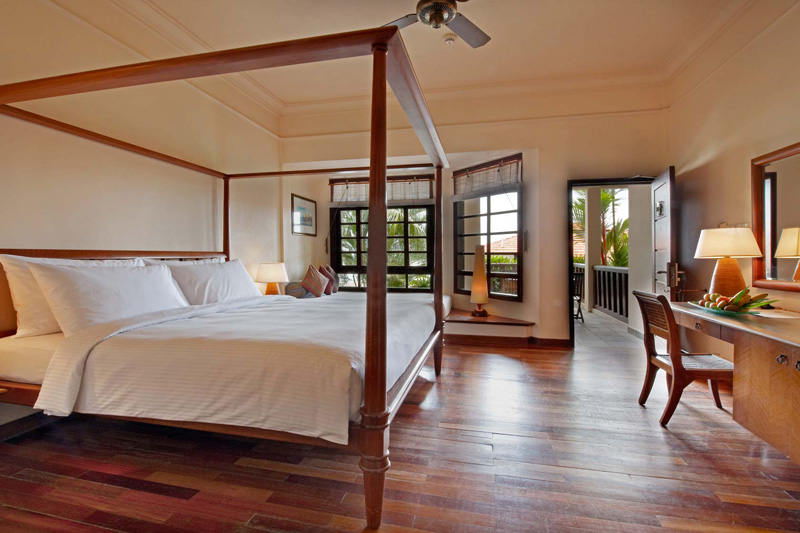 Avillion's romantic four-poster bed is very popular among honeymooners.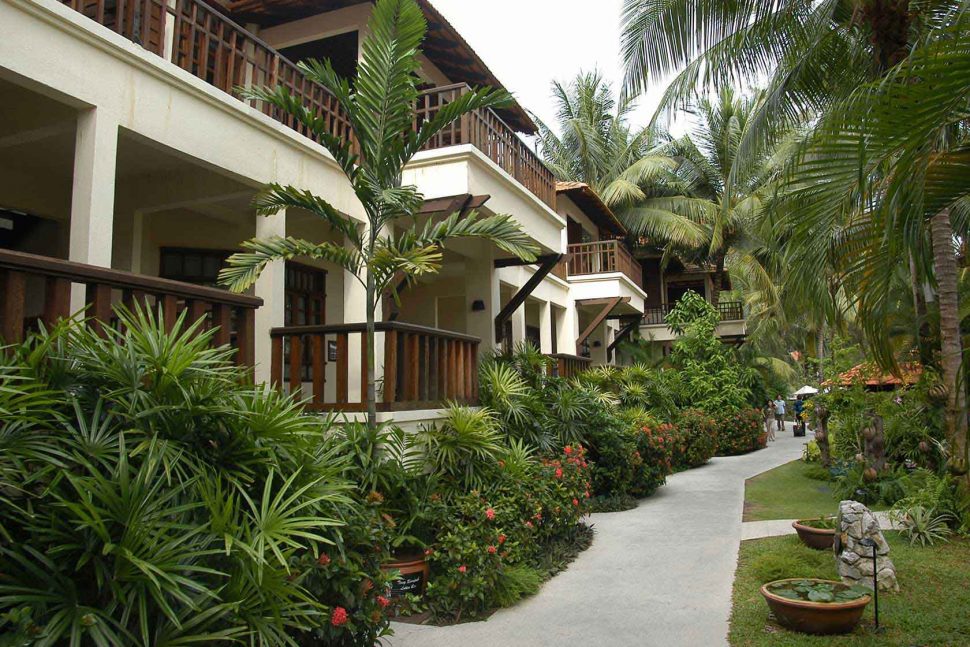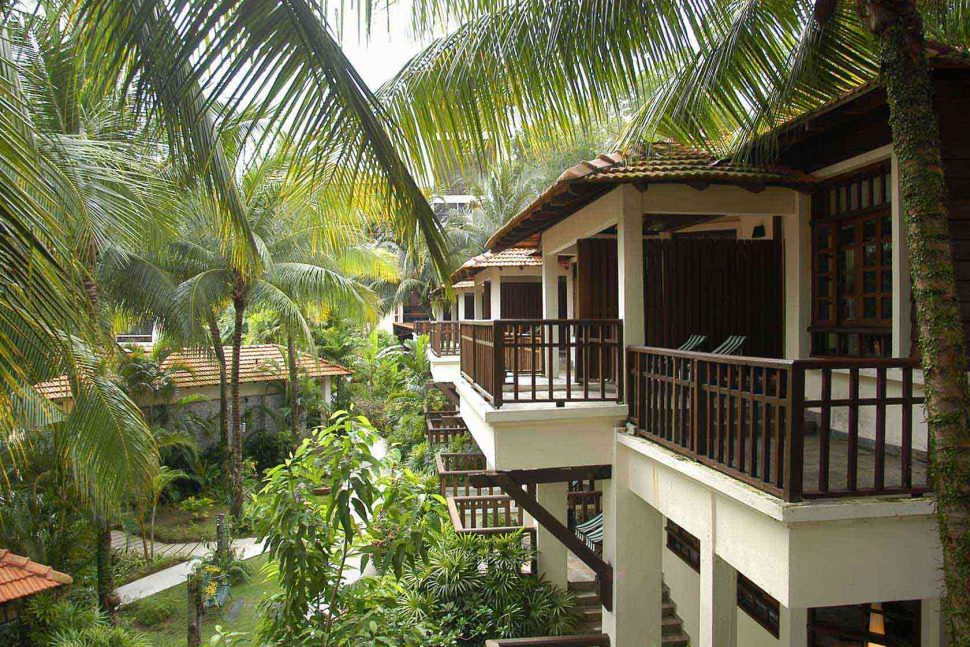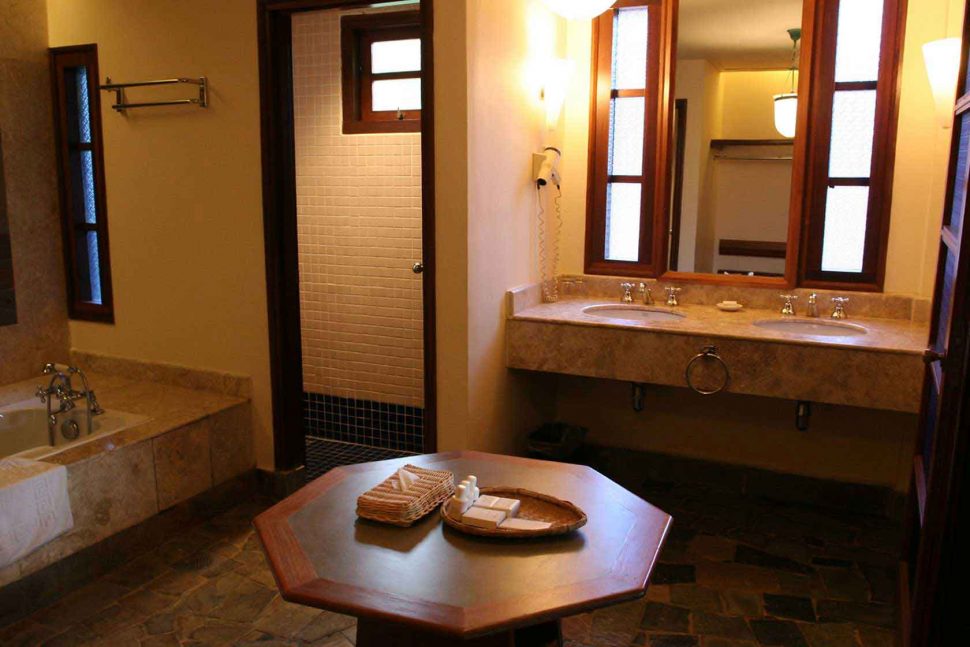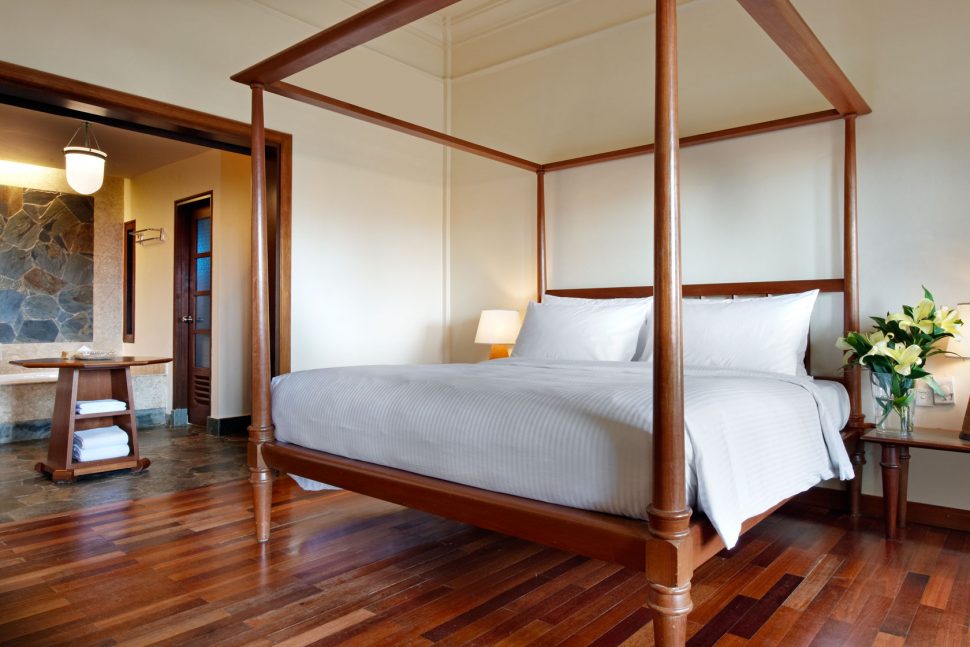 Water Chalets
Sitting on stilts above shallow waters, these signature Avillion chalets will transport you away from the hustle and bustle of city living.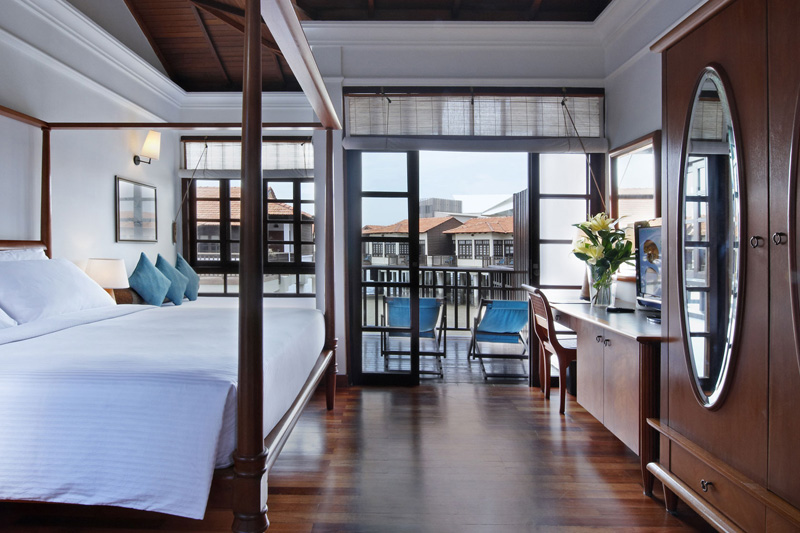 Though inspired by traditional Malay fishing villages, each chalet is furnished with modern luxuries such as an open shower allowing you to cleanse under the open skies, a romantic four-poster bed and a Pangkin daybed, perfect for daytime lounging.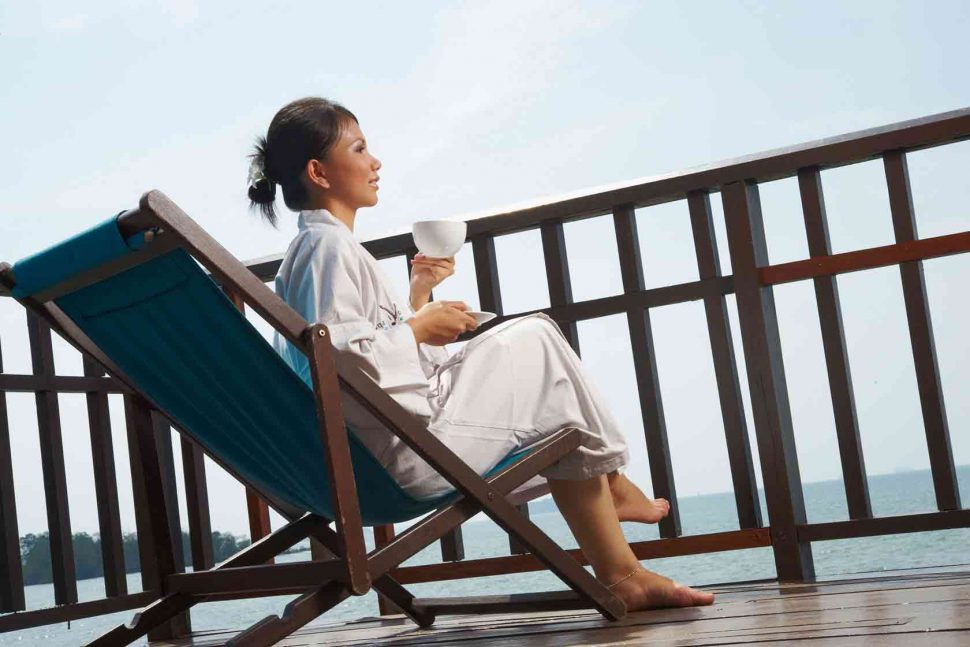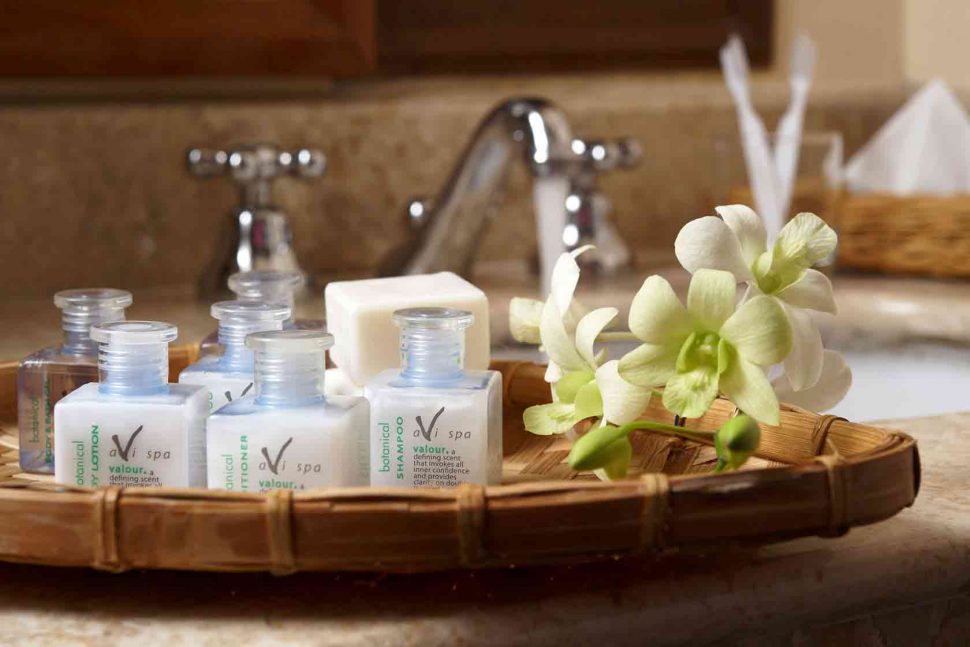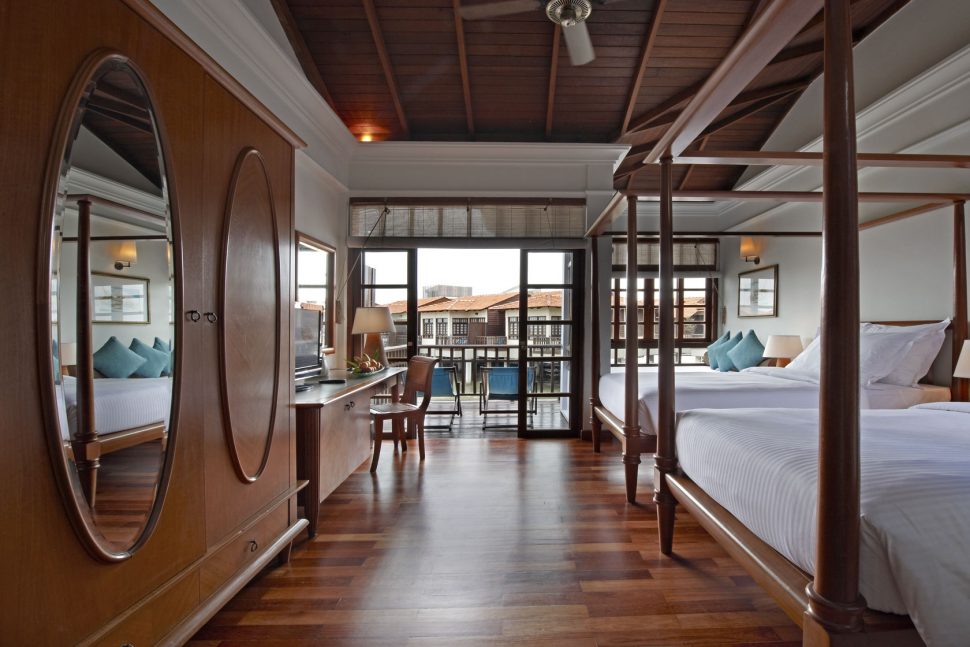 Book Your Room
Type
Price
Booking
* Room price is subjected to change and availability.
Garden Chalet
USD$200.77 USD$93.82*
Book now
Water Chalet
USD$246.12 USD$115.01*
Book now
Premium Water Chalet
USD$401.57 USD$187.65*
Book now
 How to go to Avillion Port Dickson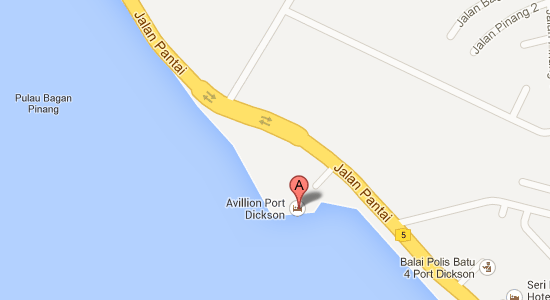 Avillion Hotel, Port Dickson
3rd mile, Jalan Pantai, Port Dickson, Port Dickson, Malaysia 71000
Avillion Port Dickson sits on a pristine seaside landscape west of the state of Negeri Sembilan, Malaysia, and faces the celebrated Straits of Malacca. It is situated at the 3rd mile of the 18-km stretch of pure white sandy beaches in Port Dickson.
The resort complex lies approximately 110 kilometres away from Malaysia's capital, Kuala Lumpur.
Kuala Lumpur: 1 hour 15 minutes
KLIA, Sepang: 1 hour
Melaka Town: 1 hour 15 minutes
Singapore: 3 hours 30 minutes
(Visited 1,375 times, 1 visits today)