Situated atop mountains 3,100 feet above sea level, the 18-hole golf course at Awana Genting Highlands Golf and Country Resort accommodate a unique and exciting golfing experience for golfers of all abilities.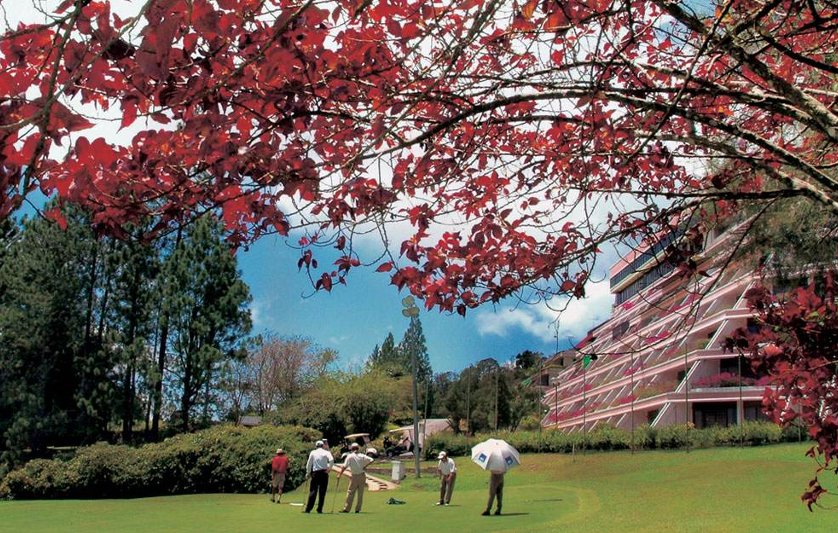 Established in 1986, the improved Ronald-Fream designed championship golf course presents a refreshing experience for players.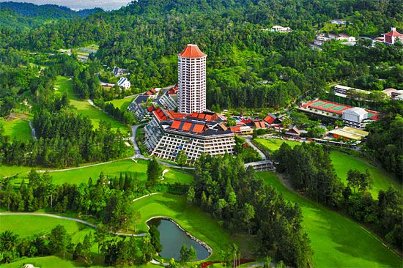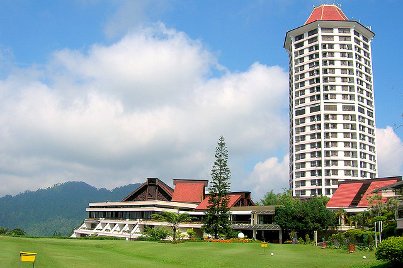 How to go to Awana Genting Highlands Golf and Country Resort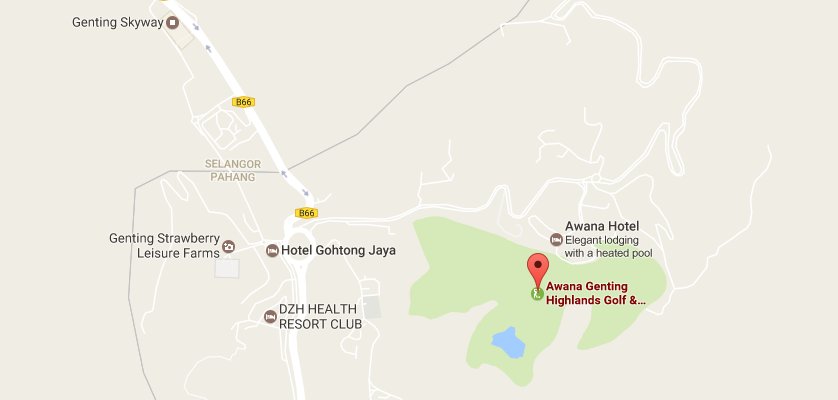 Excitement is key at Awana's course of 5,860 metres, as the design of the course translates to great challenges for golfers.
Awana Genting Highlands Golf and Country Resort
Reservation
+603 6436 9037
Operation Hours
Driving Range: 7.30am – 12.00am
Dress code
Proper golfing attire: collar t-shirt and golf shoes. Jeans are not allowed.
Waze
Open in Waze
As a twist, the most challenging hole is Hole 1. The thought of this stirs the imagination of golf enthusiasts as the most difficult hole is situated at the beginning of the round.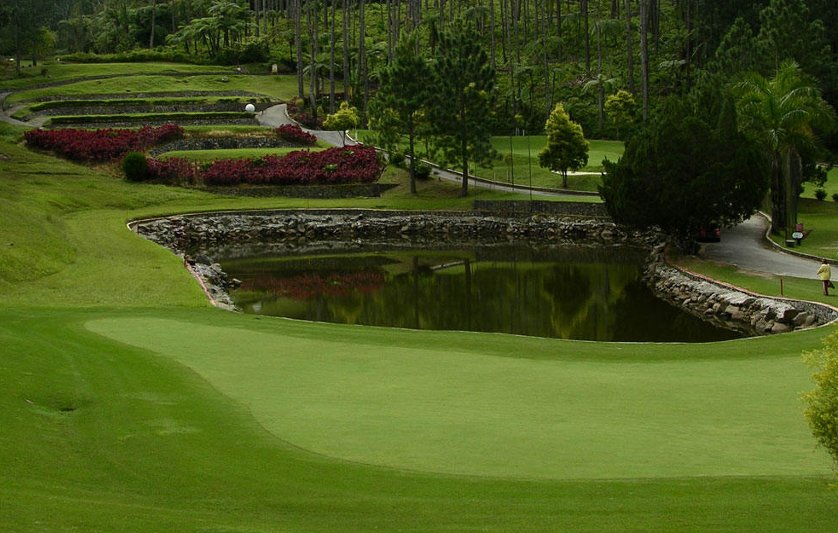 New tee boxes situated on Hole 3, 4, 12 and 18, repaired bunkers, and improved fairways, the Awana Genting Highlands Golf and Country Resort's golf course adds immense value for a comfortable playing experience.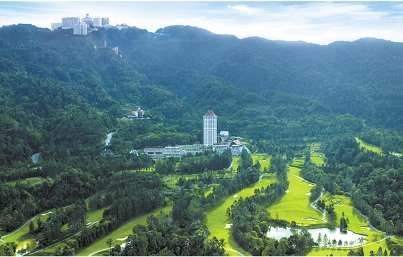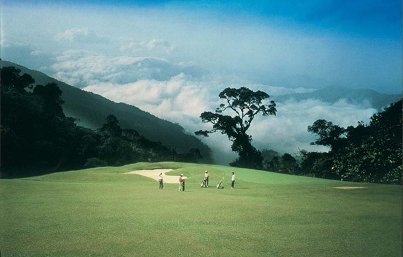 Some noteworthy holes include the scenic Hole 3 where players are able to see Resorts World Genting, the notorious "double dogleg" Hole 12 where the landing area for the first shot is very narrow and Hole 13 where the landscape is uphill all the way from tee to green.
Meanwhile, it is described as the most challenging par as golfers have to tee off from an elevated tee overlooking a huge pond at the signature Hole 4 and with three-tiered greens at Hole 18.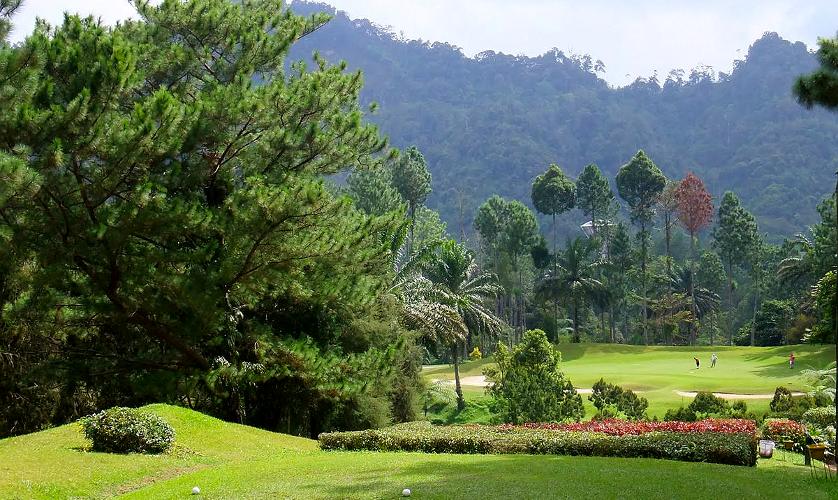 The course is an avid golfer's delight as the spectacular natural green surroundings, rich in variations of flora and fauna, all add to the golfing experience. Additionally, Awana's location boasts crisp mountain weather – a refreshing change from the humidity in the lowlands.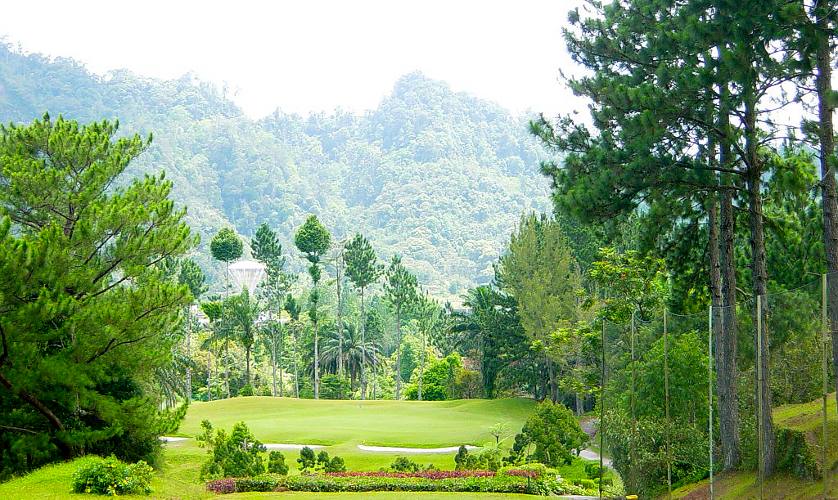 With panoramic views of Genting Highlands and the year-long refreshing cool climate, players can derive pleasure from a unique, comfortable playing experience in  Awana Genting Highlands Golf and Country Resort's golf course – a true golfer's paradise.
Rack Rate
Weekdays
9 Holes
RM180
18 Holes
RM300
Weekends
9 Holes
RM230
18 Holes
RM350
Hotel Guest
Weekdays
9 Holes
RM130
18 Holes
RM200
Weekends
9 Holes
RM160
18 Holes
RM230
Note:
All the above-mentioned rates are inclusive of green fee, buggy (sharing basis) and golf insurance.
RM40.00 buggy surcharge for single usage.
Caddy Fees: 9 Holes @ RM35.00 / 18 Holes @ RM65.00
Golf Set Rental RM 80.00 per set
Buggy should be driven on the buggy track only.
Tee-Off Time
Normal Session
Morning Session
7:45am – 9:37am
Afternoon Session
1:30pm – 2:52pm
CrossOver Session
Morning Session
10:00am – 1:00pm
Afternoon Session
3:00pm – 5:00pm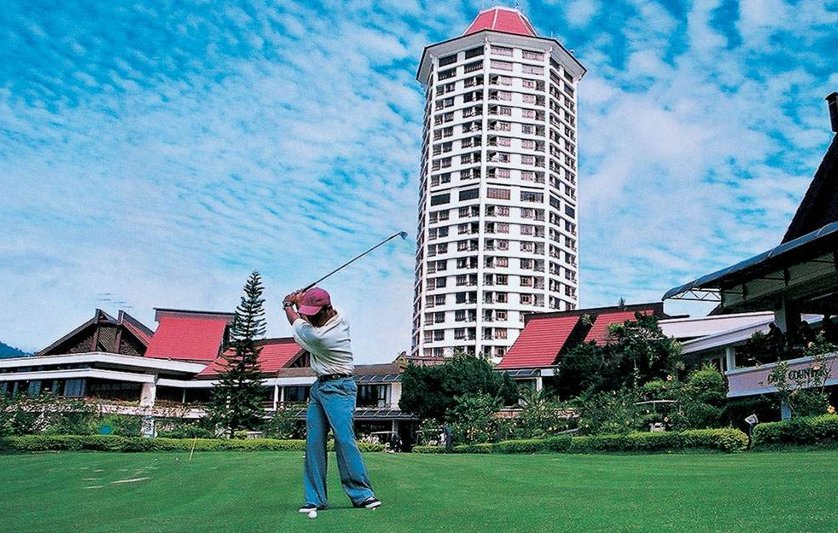 (Visited 46 times, 1 visits today)