7 August 2020
Running the length of 52.2km, then new Sungai Buloh-Serdang-Putrajaya MRT line (SSPL) is the second in the Klang Valley MRT project. It will start from Sungai Buloh, run through the heart of the Kuala Lumpur city centre and go all the way to Putrajaya, and have 35 stations, of which 24 are elevated and 11 are underground.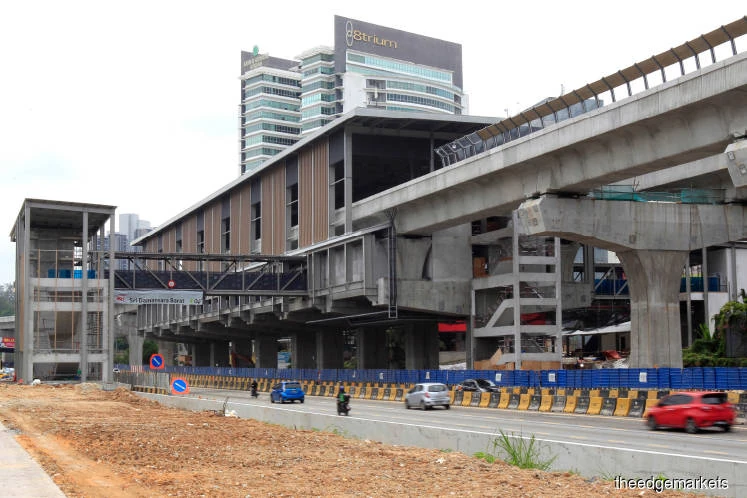 SSPL is expected to serve a catchment of two million people and have a daily ridership of 529,00 passengers, according to MRT Corp. There will be 11 interchange stations and 17 stations with park-and-ride facilities.
In January, former finance minister Lim Guan Eng said that work for SSPL was 70% completed. Phase One — from Sungai Buloh station to Kampung Batu station — is scheduled to be operational in July 2021, with the rest of the line up and running in early 2023.
The impact of new infrastructure and public transportation on surrounding areas and properties has been well documented. Underdeveloped areas can bloom and property values can increase. City & Country is taking an in-depth look into the areas expected to be affected by the new line. The coverage will be broken into a series of six stories, starting with Bandar Sri Damansara, Damansara Damai, Kepong and Jinjang.
There is a total of nine stations covering the aforementioned areas — Sungai Buloh, Damansara Damai, Sri Damansara West, Sri Damansara East, Kepong Sentral, Metro Prima, Kepong Baru, Jinjang and Seri Delima.
According to Savills Malaysia director of research and consultancy Amy Wong, the neighbourhoods of Bandar Sri Damansara, Kepong and Jinjang will benefit greatly, as the SSPL will connect them to the city centre, including Kuala Lumpur City Centre (KLCC) and Tun Razak Exchange (TRX), where oil and gas and financial services companies are located.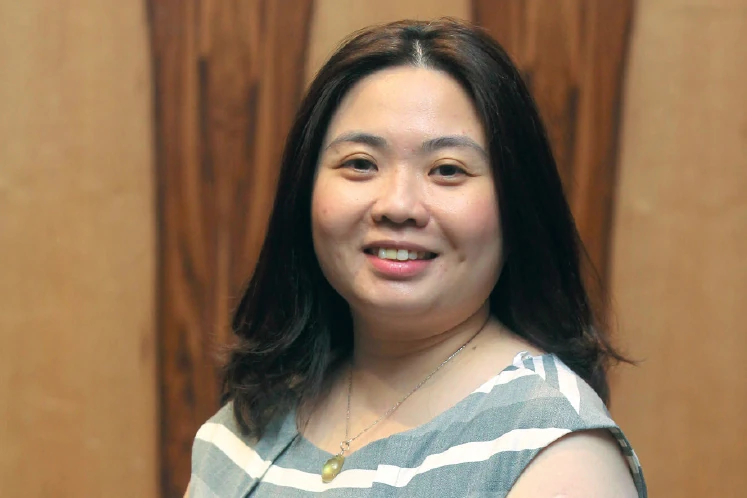 "The Duta-Ulu Klang Expressway 2 [Duke] has already reduced the travelling time tremendously for these areas, and the MRT connection will further improve accessibility," says Wong.
Metro Homes Realty Bhd CEO See Kok Loong expects a strong positive impact on the neighbourhoods, as there will be a total of seven stations, of which six will have park-and-ride facilities.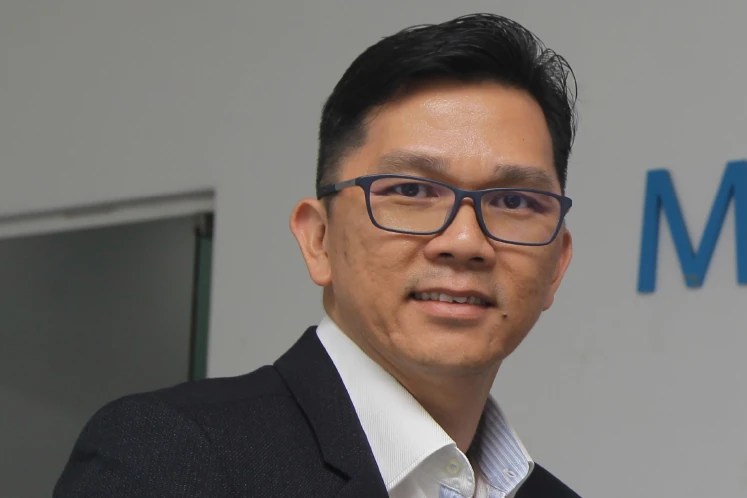 "These areas were not serviced by the light rail transit [LRT] in the past despite the high density and population. The town planning was also poor, resulting in the lack of public transport to the small parcels of land and developments there. For well-developed townships such as Bandar Sri Damansara, the developer had already considered the traffic flow in the planning stages," says See.
Meanwhile, CCO & Associates director Chan Wai Seen believes the SSPL will encourage new developments in the areas surrounding the stations.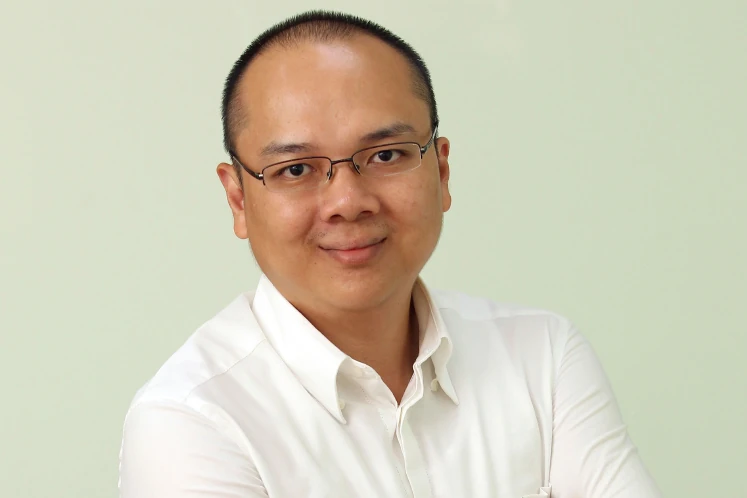 Popular addresses
Bandar Sri Damansara, Damansara Damai, Kepong and Jinjang are highly populated areas and much-sought-after addresses.
Chan notes that, after the global financial crisis in 2008, most of the new developments in these areas were high-rise residential developments because of limited land and high land cost.
He says, "The government is encouraging the building of affordable apartments in these localities, offering higher development density and plot ratios. Developments in popular townships such as Desa ParkCity and Bandar Sri Damansara are already at their tail end. However, there are smaller parcels of land available and they are being developed by other developers.
"These are established and mature areas. They are well connected to highways and supported by good amenities such as shopping complexes, public and international schools, banks and hypermarkets. Kepong and Jinjang are located near the Kuala Lumpur city centre."
Chan adds that most areas in Kepong and Jinjang are made up of old schemes with poor amenities. As such, despite their strategic location, these areas attract mostly affordable to medium-range residential properties, unlike upper-end neighbourhoods such as Sri Hartamas, Bangsar and Mont'Kiara.
According to Savills Malaysia's Wong, Kepong and Jinjang are Chinese-dominant neighbourhoods whereas Bandar Sri Damansara has a good mix and Damansara Damai is Malay-dominant.
She says, "The average age of the population in the overall area is noticeably higher than other areas in Greater KL, as there have not been many new developments that brought in new and younger families. This is likely to change, however, with the many new developments that have been launched and are under construction to be completed in the next few years."
She believes the demographic change will happen with the launch of new developments such as TA Global's Damansara Avenue, which will be directly connected to the Sri Damansara Station; UEM Sunrise's 72-acre development near Kepong Metropolitan Lake; and Country Garden-Perdana ParkCity's joint-venture development in Taman Wahyu.
"In the near term, the increasing popularity of Desa ParkCity among expatriates and high-income locals will change the overall demographic too," says Wong.
Metro Homes' See believes the connectivity to the city centre via the SSPL will attract a younger population to live in these areas.
"Traditionally, the location is attractive to home buyers because of its proximity to Damansara and the KL city centre. For investors, it is because Kepong and Jinjang are KL addresses and their entry price is cheaper than Damansara. With the SSPL coming in, these areas are likely to see price appreciation similar to south Cheras," says See.
According to Wong, over the past five years, a large number of high-density developments launched along Jalan Kepong, where the five stations will be located, have achieved high take-up rates.
She says, "This is due primarily to take-up by natural demand, as new supply was limited over the past 10 years and investors are convinced of the MRT story. These projects were mostly priced around the affordable RM500,000 range, which is a key factor in attracting demand too. Desa ParkCity has also helped change the area; in particular, the completion of Plaza Arkadia a few years ago has brought in offerings that were not found in the area before."
Aside from the UEM Sunrise and Country Garden-Perdana ParkCity projects, some of the ongoing and upcoming developments in these areas are Unio Residence by Aikbee Group; Mizumi Residences by Tadmax Resources Bhd; eNESTa by Thriven Global Bhd; East Parc @ Menjalara by Fiamma Holding Bhd; Damansara Seresta by Land & General Bhd; Ativo Suites @ Damansara Avenue by TA Global Bhd; and Legend Heights by JL99 Group.
Wong says Mizumi Residence, eNESTa and Unio Residence are located along Jalan Kepong and have an average built-up of 1,000 sq ft, with prices in the range of RM500 to RM600 psf.
Meanwhile, Chan says that when the property market was good, many serviced apartments in these localities were launched at RM600 to RM800 psf.
"Currently, many serviced apartment projects are being launched at RM450 to RM600 psf. Many developers offer serviced apartments and condominiums with built-ups of 500 to 1,200 sq ft. Some projects also incorporate a small portion of larger units," says Chan.
Wong says that, in the more affluent area of Bandar Sri Damansara, the launch of Ativo Suites in Damansara Avenue in 2017 hit RM1,000 psf for studio units.
"It saw an encouraging take-up rate, even for the large 2,000 sq ft units priced at RM800 psf, which is higher than the landed properties in the area in terms of absolute price per unit. The 920-unit South Brooks (starting from RM700 psf) in Desa ParkCity achieved a take-up rate of 98%.
"Also in Desa ParkCity is Park Regent, which is on the most prime land in the township. The units are priced at more than RM1,000 psf for those more than 2,000 sq ft. This has set a benchmark for the entire area, as the prices are comparable to properties in KLCC," says Wong. Park Regent has a take-up rate of 86%.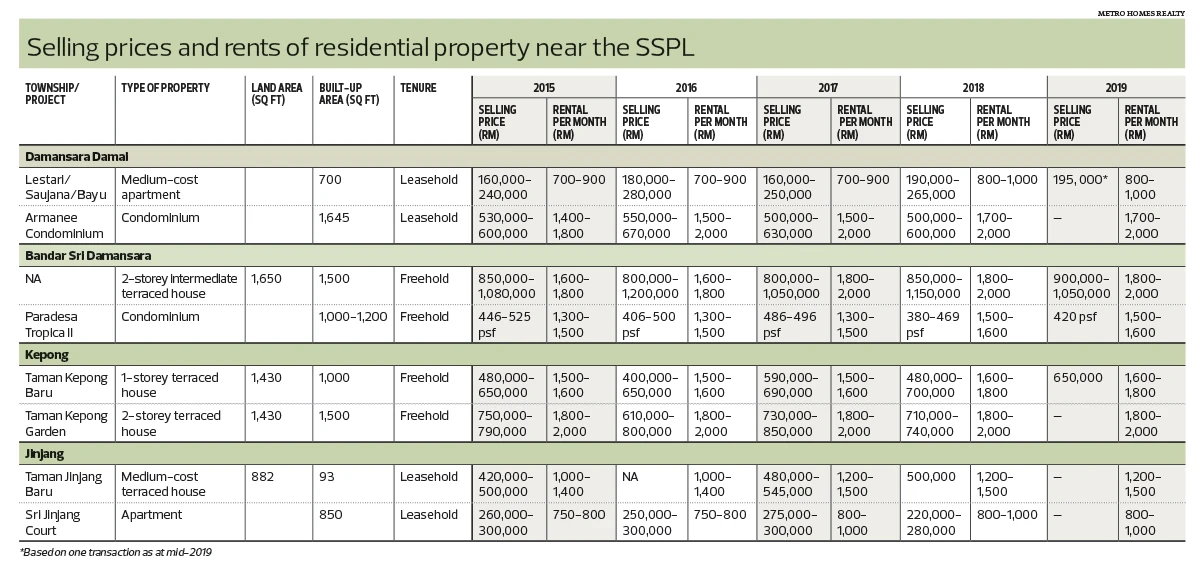 Congestion and strong demand
Congestion is a common issue in most big cities, but CCO's Chan sees it as proof of strong demand.
"Bandar Sri Damansara, Kepong and Jinjang are highly congested. The introduction of high-density residential developments will worsen the traffic situation. Having said that, congestion correlates with the performance of properties in the area. It shows strong demand; so, in a way, it is a positive problem," says Chan.
He argues that while it is always good to optimise the use of prime land by increasing the development density and plot ratio, it is very important that the government ensures that public amenities and infrastructure can cater for the growing population.
"The completion of the SSPL is imperative to ease congestion in Bandar Sri Damansara, Kepong and Jinjang," says Chan.
Metro Homes' See agrees that traffic congestion is an issue in these areas: "Kepong and Jinjang are old towns, so there are too many traffic lights and road connections that cause slow traffic. I don't think it is possible to resolve this problem until the majority of people use public transport, which is not possible in Malaysia because of our automobile industry."
Savills' Wong says, "Unlike other popular suburbs in Greater KL, the inward migration is still relatively low, especially in Kepong and Jinjang, where a stigma still prevails. However, as more affordable schemes are being completed and further reinforced by the improved connection to major employment centres such as KLCC and TRX, we expect this to change in time."
Wong stresses that there can only be positive improvements for these areas upon completion of the SPPL, and the commencement of large-scale developments will change the landscape of the area significantly.
See foresees that high-end developments will come up in Bandar Sri Damansara, whereas Damansara Damai, Kepong and Jinjang will remain mass markets.
He says, "Prices will hold up well because of the connectivity, which will also bring in more people from outside the areas to live there."
Meanwhile, Chan says Bandar Sri Damansara, Damansara Damai, Kepong and Jinjang are in excellent locations, with established neighbourhoods enjoying easy access to highways and main roads.
"The completion of the SSPL will further enhance the attractiveness of these localities. In the foreseeable future, they will continue to attract mainly residential developments, with potential for commercial shops to cater for the immediate population. However, they have yet to establish themselves as 'suitable' office addresses, particularly for government-linked companies and multinational corporations," he says.
Source: www.theedgemarkets.com
(Visited 97 times, 1 visits today)