26 August 2019
Major areas located north of Kuala Lumpur such as Kepong, Batu Caves, Selayang and Sentul, have seen rapid growth with real estate values on the rise despite the overall property market slowdown in recent years.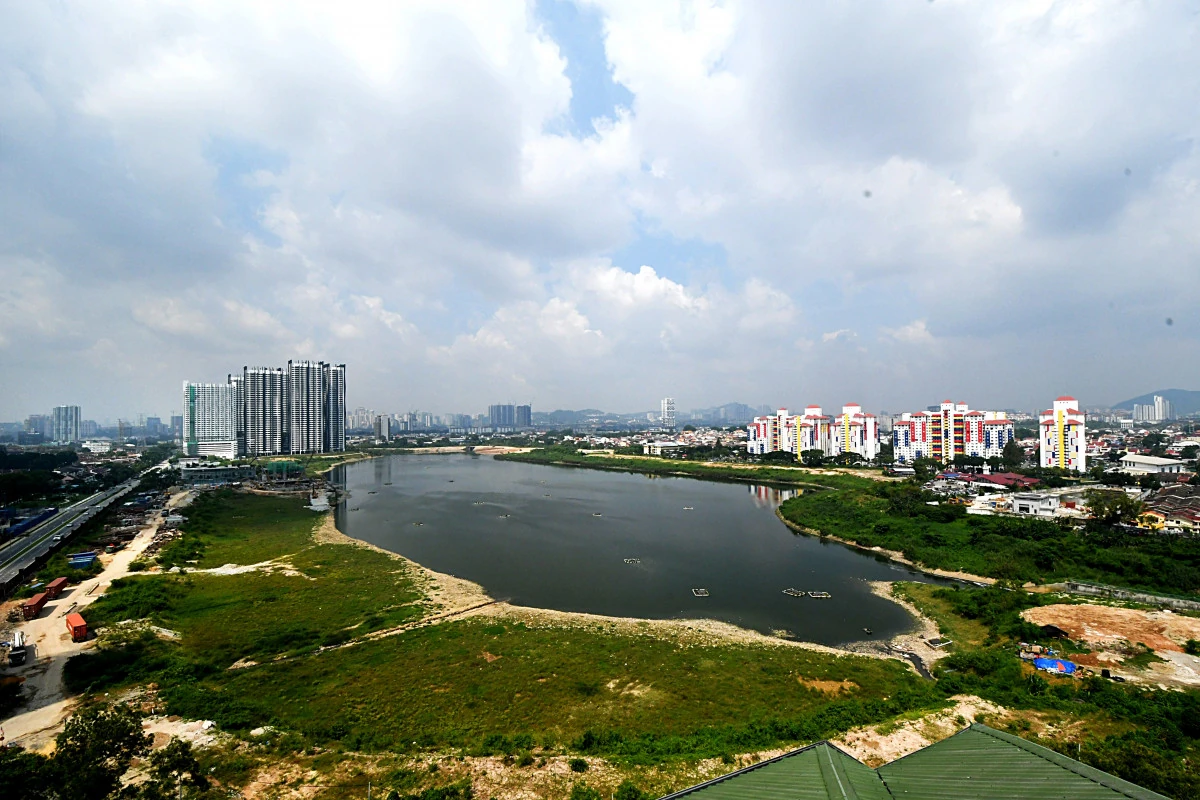 Nawawi Tie Leung managing director Eddy Wong sees KL North's properties offering strong growth potential due to its proximity to Kuala Lumpur city centre and its good connectivity to other areas in the Klang Valley.
"It is [KL North] served by the MRT (mass rapid transit) and the KTM train lines while the Middle Ring Road 2 (MRR2) and Duta-Ulu Kelang Expressway (DUKE) (phase 1, 2 and 3) links it to other areas in Kuala Lumpur. The easy access and connectivity will continue to spur the interest of property investors and homebuyers in KL North areas," says Wong.
He notes that the decades old areas of Kepong and Sentul especially, appear to be well placed to benefit from the MRT infrastructure as there are several MRT stations serving these two neighborhoods.
"They are also connected via the DUKE highway to various parts of Kuala Lumpur. The gradual gentrification of these old areas with the mushrooming of new developments will raise their overall appeal, provided property prices do not run ahead of the market," says Wong.
According to Laurelcap Sdn Bhd executive director Stanley Toh, KL North fares better than KL South currently in terms of housing values, but poorer against KL Central. For example, Laurelcap's data shows that the average transacted price of terraced houses in KL North is about RM750,962 as at 1H2019 whilst in KL South, the average price of similar homes is currently trending at RM729,921. In KL Central, terraced houses are hovering around RM1.07 million on average currently.
Toh also favours Kepong and its surrounding areas as the most promising for future growth potential.
"Kepong will be the star of KL North's property scene mainly due to recent investments by property developers in the area which will give the immediate surroundings a facelift, including a joint venture project between Country Garden and Perdana ParkCity in Taman Wahyu, called Lake City @ KL North," Laurelcap's Toh reveals.
Lake City @ KL North is a 80-acre hotel, office, park, shopping mall, connectivity and apartments community (HOPSCA) and transit-oriented development (TOD) township project jointly developed by Country Garden Malaysia and Perdana ParkCity, the developer of Desa ParkCity. It is also Country Garden's first Kuala Lumpur project.
Located just 13km north from KL city center, Kepong is a former mining town surrounded by mountain ranges and is home to one of the largest forest reserves in the Klang Valley – the Recreational Forest Bukit Lagong. It also boasts the sizeable Taman Metropolitan lake park.
Since the official announcement of the MRT Sungai Buloh – Serdang – Putrajaya line (SSP Line) in 2014, Kepong has drawn new interest from property developers, investors and homebuyers.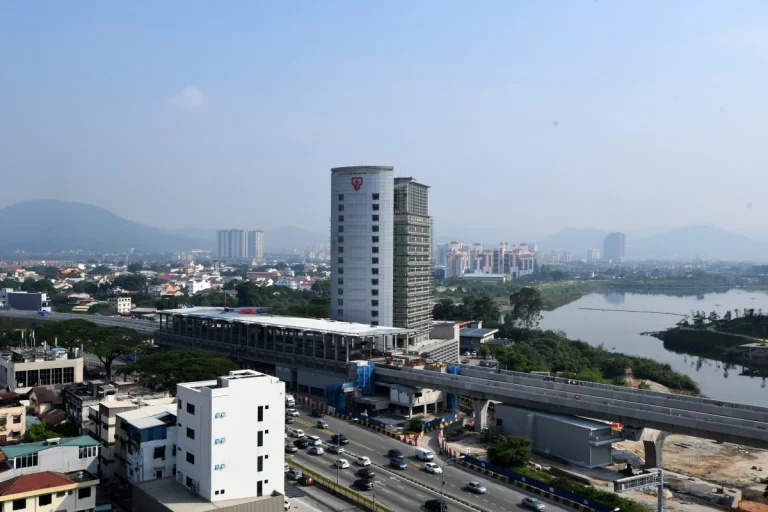 "Since them, at least six new residential projects have been launched along Jalan Kepong, the main thoroughfare of the town and the route that the MRT stations follow," says Kepong veteran real estate negotiator Alan Chin from Yit Seng Realty.
The 52.2-km SSP Line or MRT 2 offers a total of 35 stations. The two-phase construction is expected to be fully operational in the second half of 2022. The first 10 stations from Sungai Buloh to Kampung Baru will begin operations as early as July 2021.
There are five SSP Line stations in Kepong, namely Kepong Sentral, Metro Prima, Kepong Baru, Jinjang and Seri Delima. All of them fall under the first phase of the project.
"It is good news that the public transport infrastructure is being upgraded in Kepong. It has given a boost to property prices and drawn many buyers outside of Kepong," Chin notes.
Impressive housing price growth
According to EdgeProp.my data, there were some 755 residential properties in Kepong that were sold in 2018. The average transacted price saw an impressive 5.45% y-o-y growth outperforming the 3.31% growth recorded in the Malaysia House Price Index for 2018 released by the National Property Information Centre.
Over the past five years from 2014, the average transacted price for residential properties in Kepong has experienced an outstanding growth of 19.17%.
Kepong is undeniably one of the most popular property hot spots in the Klang Valley currently.
However, Chin says the current traffic congestion in Kepong town could pose a temporary challenge to its property market.
"Kepong has become busier than ever and with new high-density residential projects along the four-lane Jalan Kepong coming up, we can expect more congestion when these are completed and occupied.
"Nevertheless, the upcoming MRT stations in Kepong could help ease the traffic congestion when they are operational. Furthermore, Kuala Lumpur City Hall is doing a good job in widening Kepong's roads and adding new access roads.
"I do not think the traffic problem will impact the potential of Kepong's property market in the future," shares Chin.
A gem in Kepong
In terms of potential growth areas within Kepong itself, Chin singled out Taman Wahyu, calling it a hidden gem in Kepong as the place is still under the radar of homebuyers and property investors.
"Do you know Taman Wahyu is only seven minutes away from KL city centre without traffic? In fact, Taman Wahyu is closer to Kuala Lumpur than Kepong town center.
"Most buyers of new developments in Taman Wahyu are locals. All of them are selling very well with an average take-up of 80%," says Chin.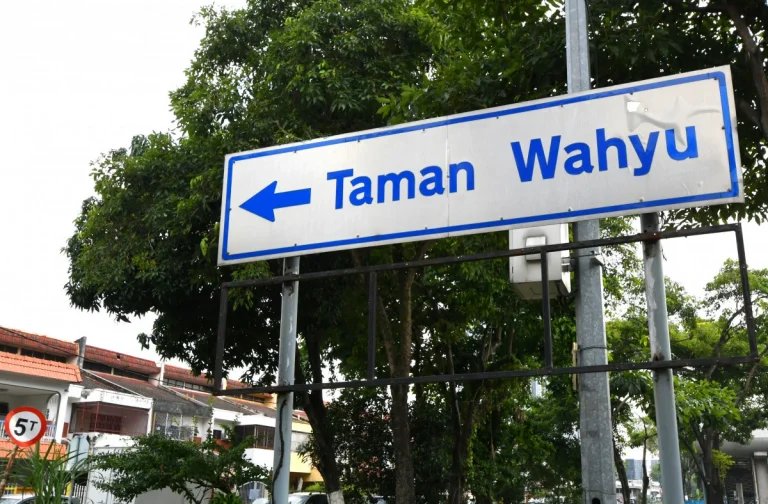 Neighbouring Batu Caves, Jinjang and Jalan Ipoh, Taman Wahyu is a matured housing estate situated next to a scenic lake along the MRR2. Currently, the area is served by the Taman Wahyu KTM station and in future, by the Sri Delima MRT station.
"Taman Wahyu is located right outside Kepong town center and close to Kuala Lumpur city. The MRR2 exit is right next to the Taman. From the free highway you can also connect to the New Klang Valley Expressway and the Damansara-Puchong Highway," he notes.
Taman Wahyu is more than 34 years old and is home to a total of 429 terraced houses and 42 shop houses. As a matured housing estate, there are established amenities nearby, like schools, medical centres, shops and others.
EdgeProp.my's data shows that over the past five years, the average transacted price of terraced houses in Taman Wahyu has shot up by 95% in 2018 from 2014. One can expect the growth trend to continue moving forward, thanks to improvements in the public transportation system and connectivity.
Source: www.edgeprop.my
(Visited 97 times, 1 visits today)