14 April 2021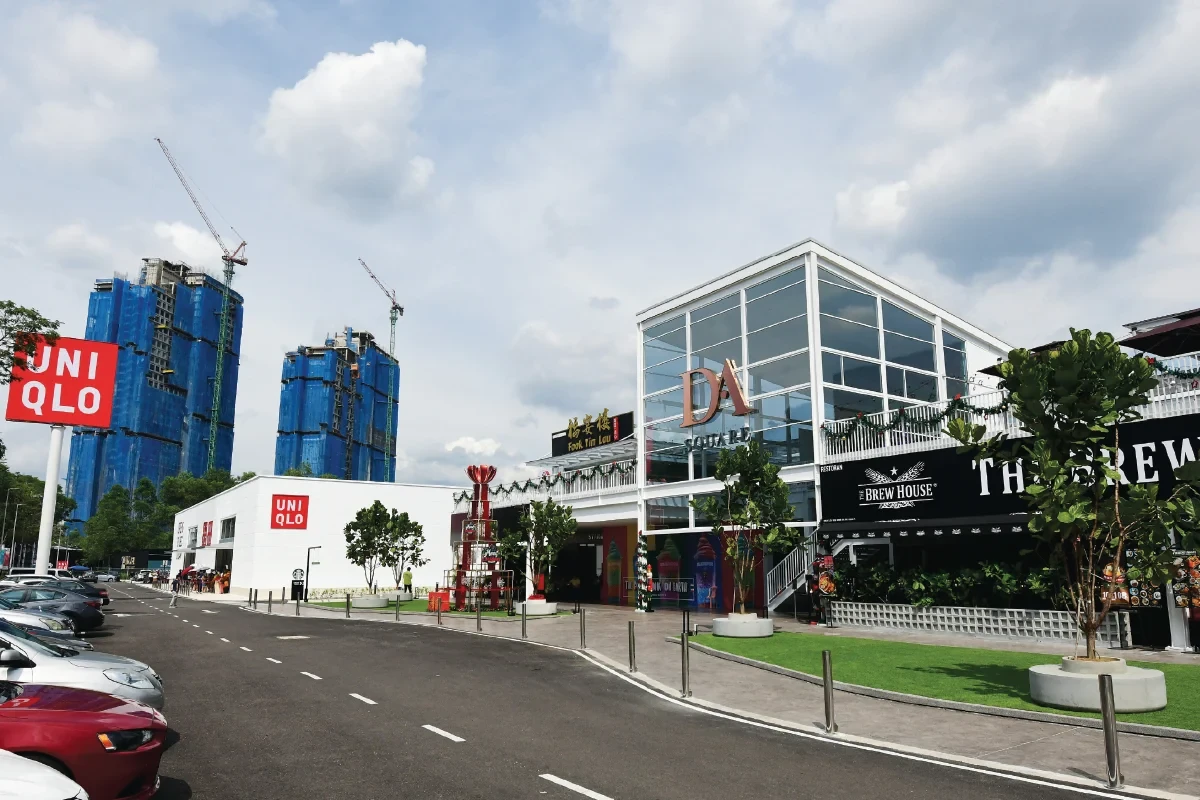 Bandar Sri Damansara, which comes under the jurisdiction of Majlis Bandaraya Petaling Jaya (MBPJ), was in the limelight recently following Japanese fast fashion retailer Uniqlo's announcement that it would open its first roadside megastore in Malaysia there.
The megastore, which opened on Dec 18 last year, is located at DA Square @ Damansara Avenue in Bandar Sri Damansara. It comprises a shopping space and a dedicated customer car park to accommodate the needs of the surrounding community.
Developed by TA Global Bhd, DA Square @ Damansara Avenue has a total gross floor area of 43,650 sq ft. It has secured full occupancy, with Uniqlo as its anchor tenant. Its other tenants include Starbucks, 7-Eleven, The Brew House, Mr Bento, Victoria 25 Café and Fook Yin Lau.
The 48-acre Damansara Avenue is a RM10 billion mixed-use development with residential and retail components, office towers, a mall, a dedicated sports complex and a performing arts centre. It will be developed over the next 10 to 15 years.
While Damansara Avenue is one of the newest developments there, Bandar Sri Damansara is a mature township that has been around for more than 20 years. Located in the northernmost part of Damansara, the township is at the border between Selangor and Kuala Lumpur — surrounded by Damansara Perdana to the south, Damansara Damai to the west and Desa ParkCity to the east.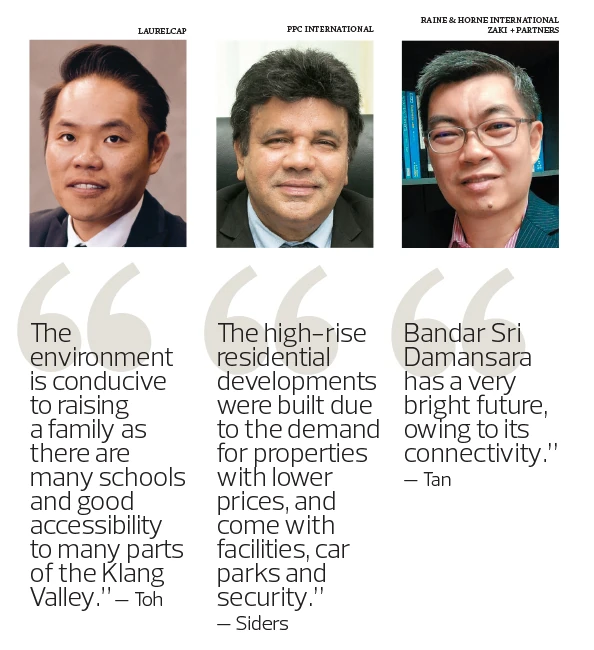 Price, amenities, connectivity
Property consultants say property prices in Bandar Sri Damansara are one of the main factors that have attracted buyers over the years, as well as its amenities, accessibility and public transport network. There is also a variety of food and beverage outlets.
Developed by master developer Land & General Bhd (L&G) in the mid-1990s, the freehold township covers 1,200 acres, with residential and retail components as well as several public and private schools. Landmarks in the area include Ativo Plaza in Damansara Avenue, 8trium and ibis Styles Kuala Lumpur Sri Damansara.
Laurelcap Sdn Bhd executive director Stanley Toh says the residents there are mainly those who want to start a family as well as those who have been living in the Kepong area and want to upgrade to larger and newer homes. "There are mainly terraced houses there and the prices are generally higher than those in Kepong and Bandar Menjalara, but lower than in Desa ParkCity," he tells City & Country.
"The environment is conducive to raising a family as there are many schools and good accessibility to many parts of the Klang Valley. There is also a lot of greenery, shops, banks and eateries, and it is freehold."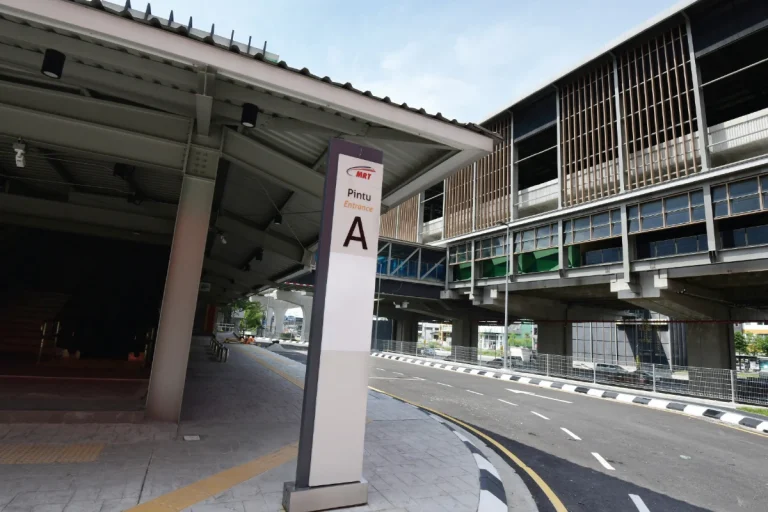 The properties in Bandar Sri Damansara are mainly linked via Persiaran Perdana. The township, meanwhile, is connected to Lebuhraya Damansara-Puchong, Jalan Kuala Selangor and Lebuhraya Selayang-Kepong, which leads to Penchala Link and the Middle Ring Road II.
Bandar Sri Damansara is near the Kepong Sentral KTM Komuter station, which will be connected to the upcoming Sri Damansara Timur Putrajaya MRT station. The Sri Damansara Timur station was previously known as Kepong Sentral, and the Putrajaya MRT Line was formerly the Sungai Buloh-Serdang-Putrajaya (SSP) Line.
Connectivity there will be given a boost with two more stations nearby — Sri Damansara Sentral and Sri Damansara Barat Putrajaya MRT station.
PPC International Sdn Bhd managing director Datuk Siders Sittampalam says these stations are expected to be completed this year and fully operational in 2022. He points out that several malls — such as 1 Utama Shopping Centre, The Curve and Ikea Damansara — are located near Bandar Sri Damansara.
"The township generally has a mix of older and newer developments — the high-rise residential projects were developed over the last 10 years while the low-density landed residential properties were built in the earlier phases. The purchasers of the high-rise residential units are mainly young single adults and young married couples while the earlier phases are occupied by families," he says.
"It seems that the high-rise residential developments were built due to the demand for properties with lower prices, and come with facilities, car parks and security," and have proved attractive among younger purchasers, he adds.
The industrial properties in Bandar Sri Damansara have seen high occupancy rates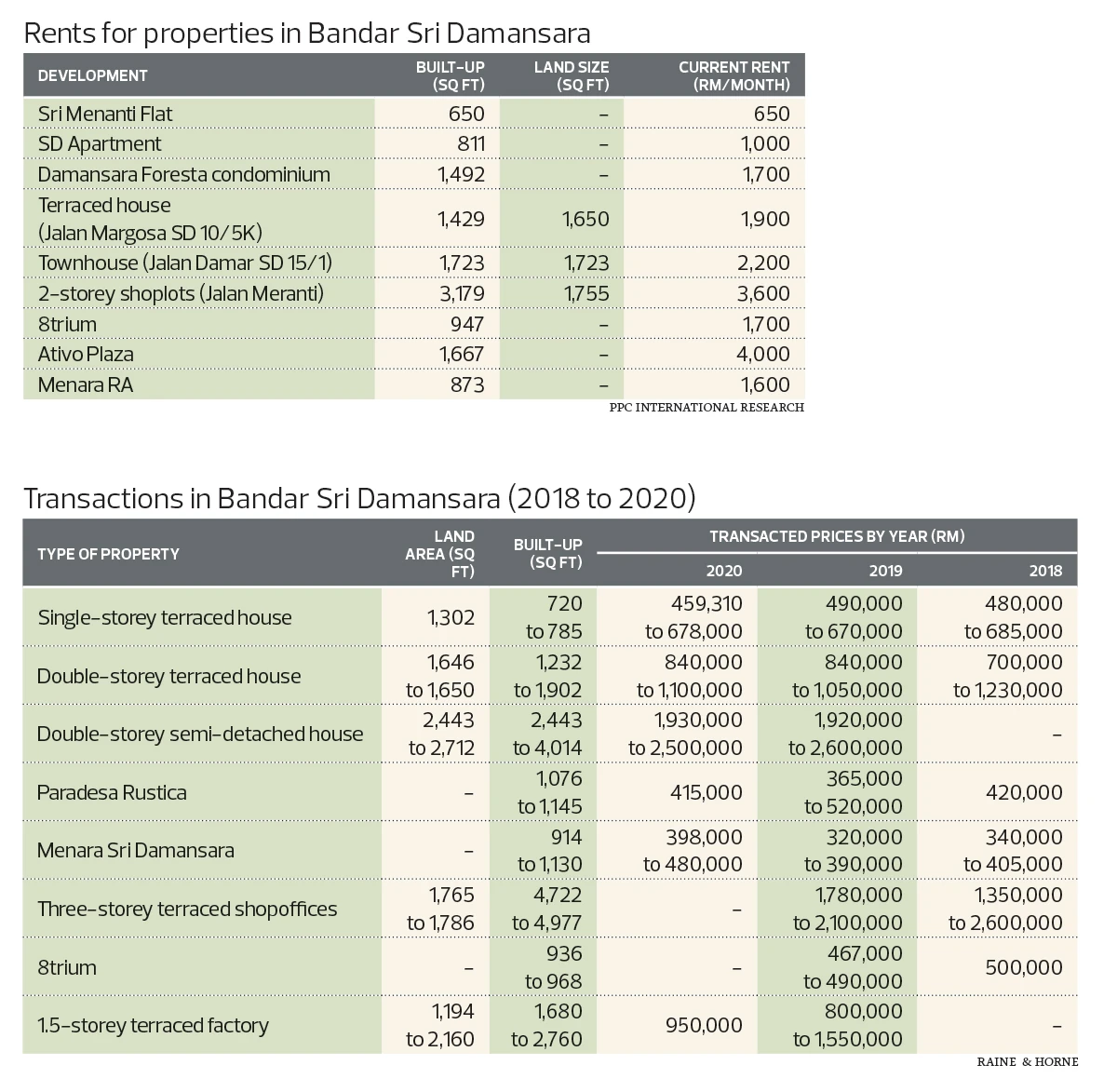 Traffic congestion
Property experts, however, warn of the traffic congestion in Bandar Sri Damansara. Nevertheless, the upcoming MRT stations are expected to improve the situation.
Raine & Horne International Zaki + Partners Sdn Bhd associate director James Tan says, "Traffic congestion at the traffic light junction of the LDP, Persiaran Jati, Lebuhraya Selayang-Kepong and Jalan Kuala Selangor is very bad. The LDP is the main arterial road to other areas such as Puncak Alam, Elmina, Sungai Buloh, Kuang and Bandar Seri Coalfield."
Jenny, a resident of Bandar Sri Damansara for 10 years, agrees with the experts that traffic congestion is a problem. Nevertheless, she is excited about the newer commercial developments in the township such as DA Square @ Damansara Avenue.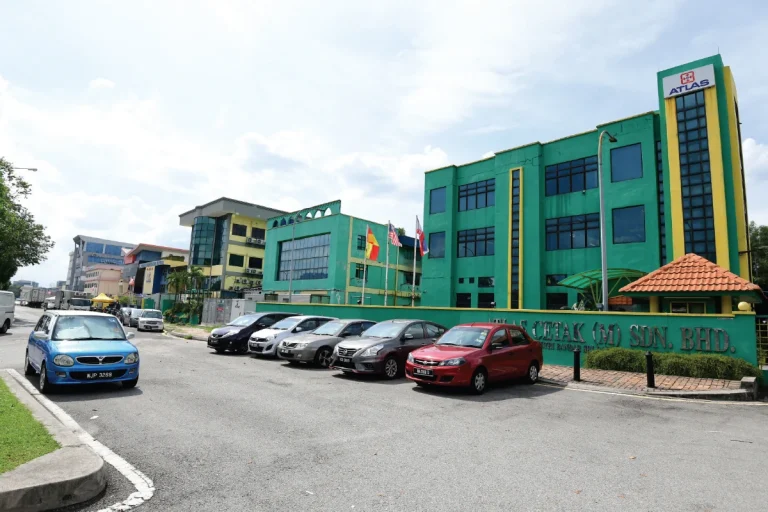 "It is a good place with good energy. I hope this area will not be overdeveloped in the future because the current traffic situation is already very bad. There are only two entrances/exits and the LDP is always jammed and flooded," she says.
"Damansara Avenue has transformed the area to give it a more modern look. My husband and I are very excited about DA Square. With the retail offerings, we don't need to leave Bandar Sri Damansara to go to the malls."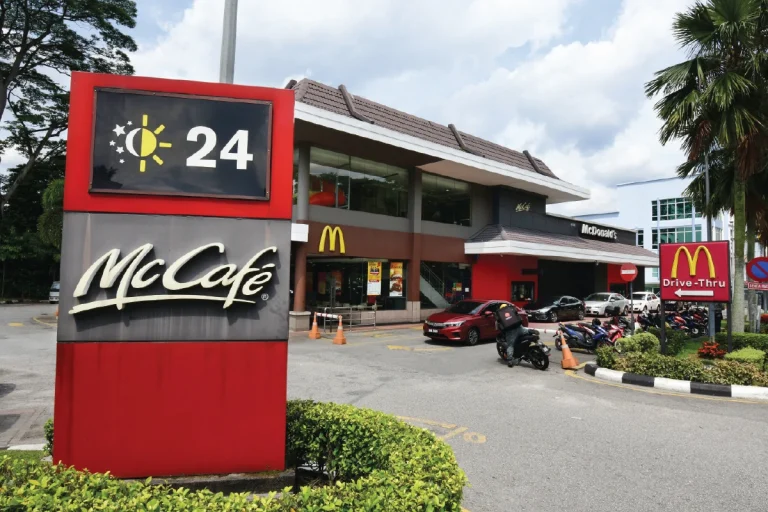 Upcoming projects
The former Sri Damansara Clubhouse, which had a driving range and other facilities for residents, has been demolished to pave the way for a mixed-use development.
According to the hoarding on the site, the land will be redeveloped into a 21-storey office block with retail units and a sales gallery, a hotel, serviced apartments and Rumah Mampu Milik high-rise properties.
Toh says the project is being developed by L&G. There will 732 units of serviced apartments, ranging from 650 to 950 sq ft, and priced from about RM500,000.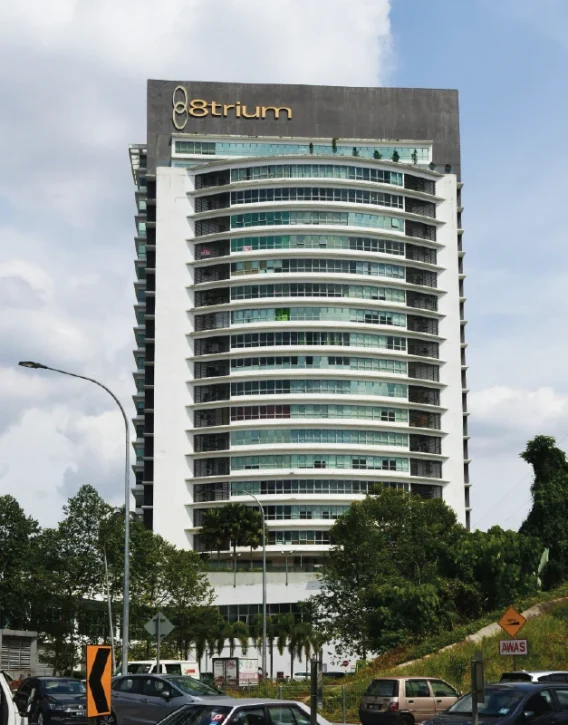 Property experts are generally positive about the well-planned township that offers various amenities and is accessible via several road and public transport networks. Data provided by LaurelCap, PPC and Raine & Horne shows that properties in Bandar Sri Damansara — from landed residential properties to offices and shops — have seen a gradual increase in value over the years (see table).
Tan points out that this is the first township in the Klang Valley to be linked to three MRT stations and a KTM station, and the enhanced connectivity will be the main driver of growth for the mature neighbourhood. "It is a very well-planned township, with a good mix of industrial, residential and commercial properties. The industrial properties have seen high occupancy rates," he says.
"Bandar Sri Damansara has a very bright future owing to its connectivity. TA Global has a parcel there with ongoing projects and there are several other undeveloped parcels near Jalan Kuala Selangor," he adds.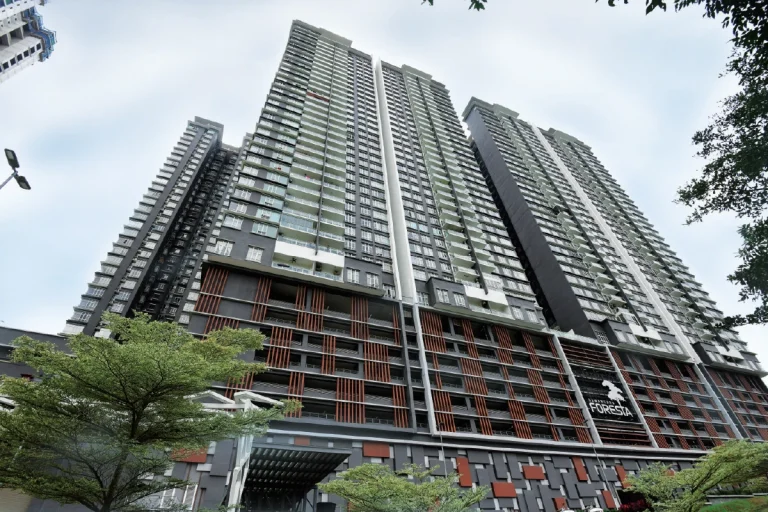 Siders agrees, pointing out that Bandar Sri Damansara is a relatively large housing area that comprises predominantly low-density developments such as terraced houses. He thinks that the landed properties are bound to appreciate in value as fewer of these homes will be built compared with high-rise developments, owing to the scarcity of land and the high costs involved.
Toh points out that there are no new landed property developments in the vicinity. The township's strategic location and public amenities have also attracted many homebuyers and these factors will sustain property values in the future.
Source: www.theedgemarkets.com
(Visited 77 times, 1 visits today)