Mutiara Damansara MRT Station is an MRT station serving the suburb of Mutiara Damansara in Selangor.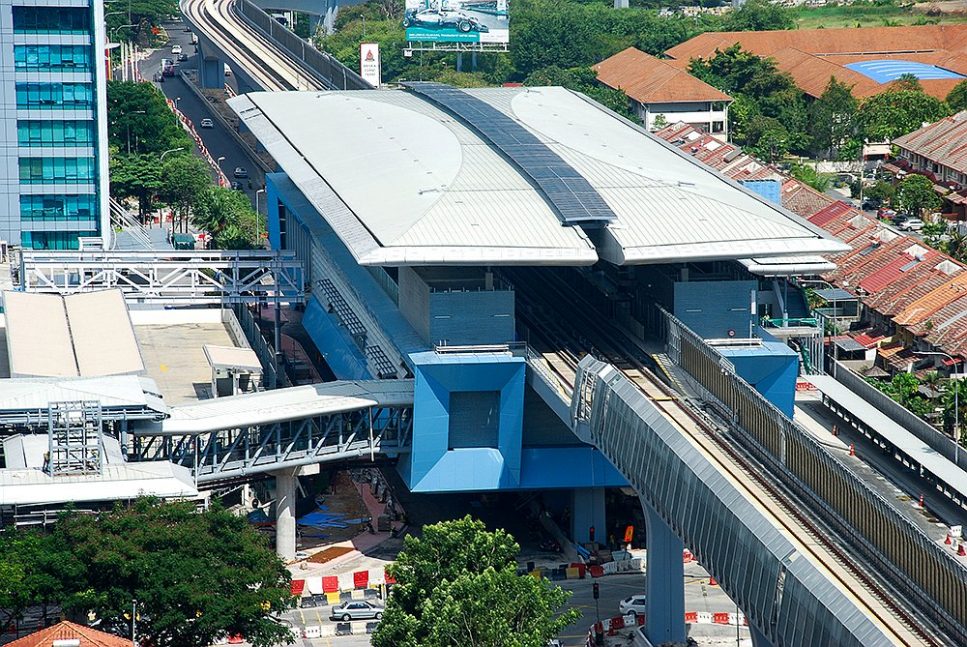 It is one of the stations on the KVMRT Sungai Buloh – Kajang Line. The station is located near The Curve shopping center and IKEA Mutiara Damansara.
On 14 January 2017, the linkway to Surian Tower is completed to provide direct access from the station to Surian Tower, which in turn is linked to other commercial buildings such as The Curve, IPC Shopping Complex, and The Royale Chulan Damansara Hotel.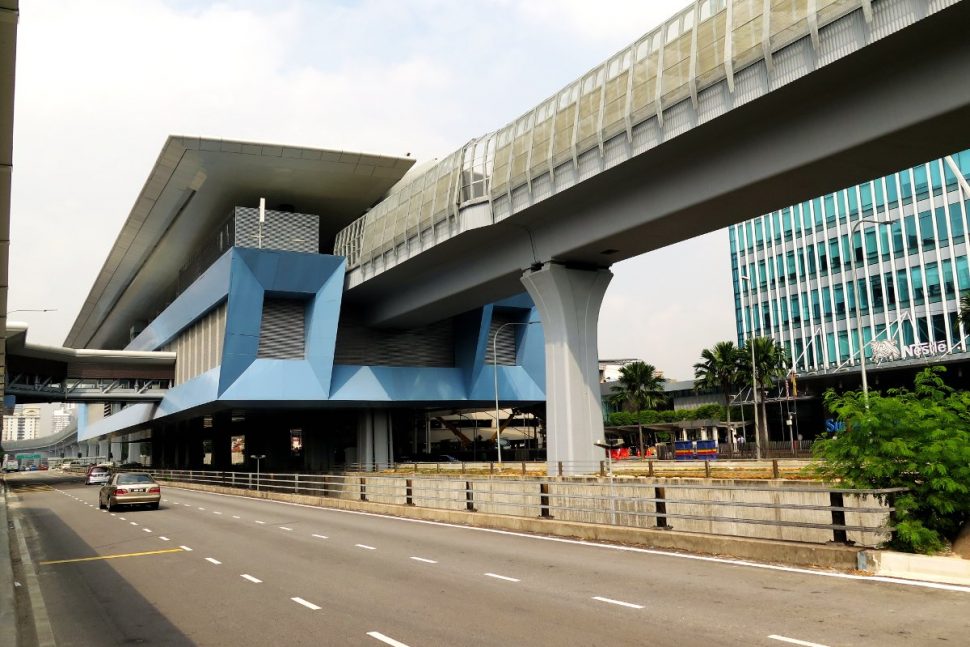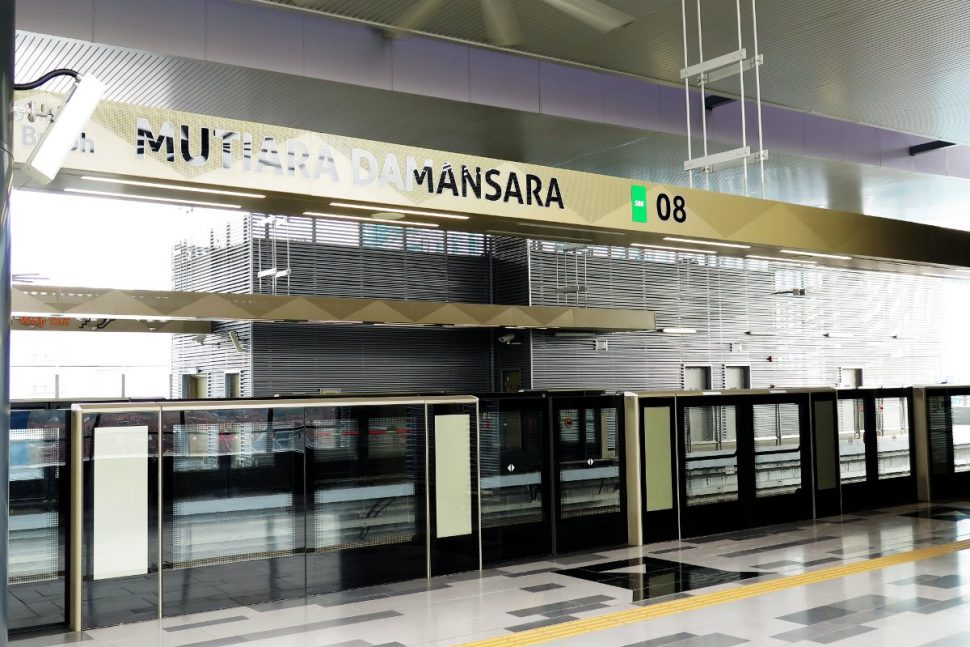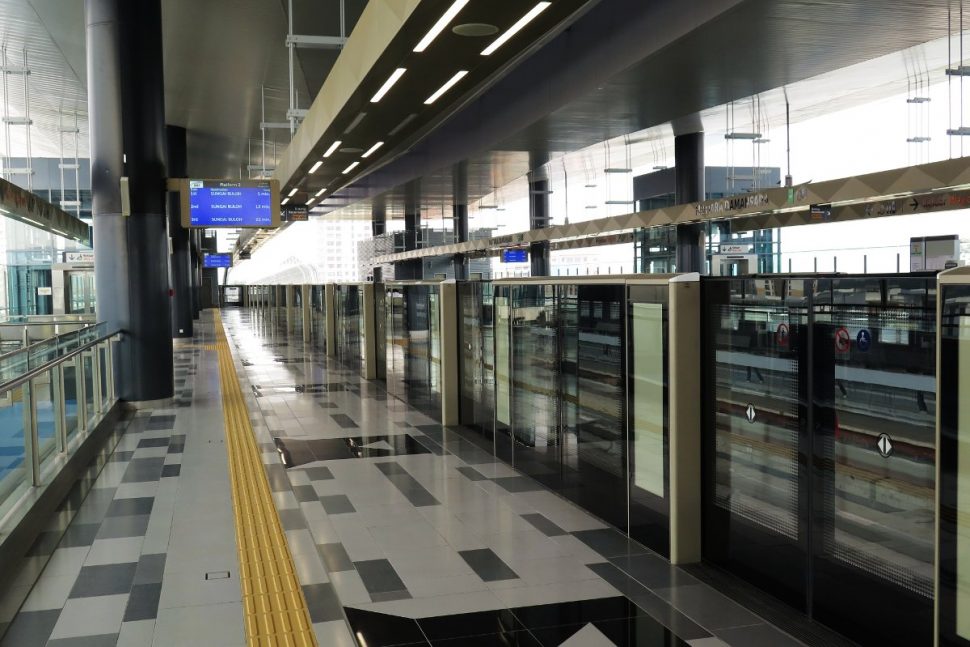 Station Design
The station adopts the standard elevated station design for the MRT Sungai Buloh-Kajang Line, with two side platforms above the concourse level.
The station is located above Persiaran Surian, with its supporting columns sited between the Persiaran Surian underpass and the at-grade Petaling Jaya-bound lanes of the road.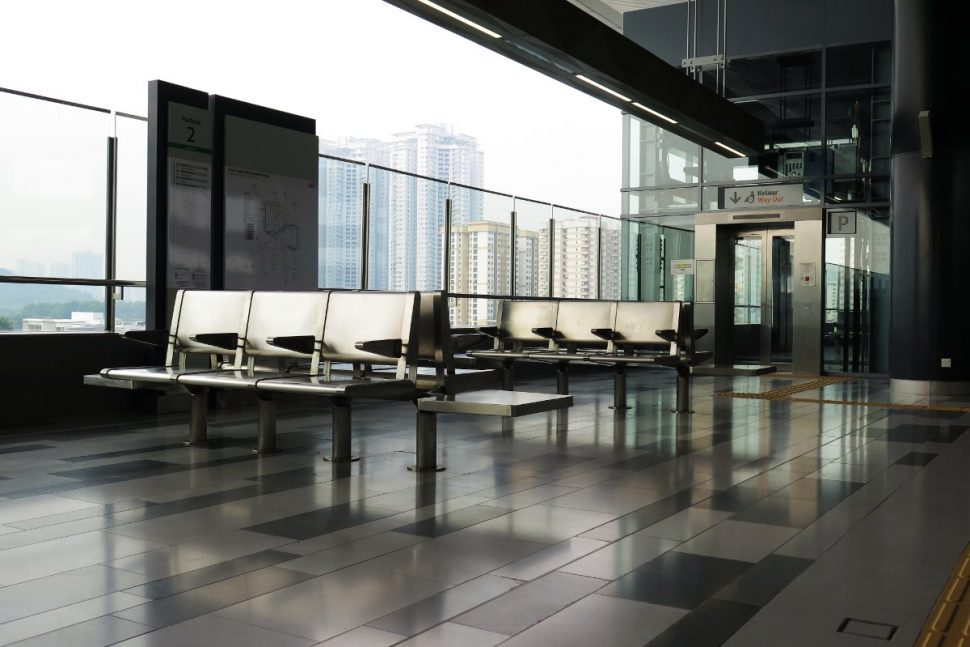 The station has four entrances:
Entrance A to Persiaran Surian (Sungai Buloh-bound side)
Entrance B and Entrance C to both sides of Jalan PJU 7/1
Entrance D to link bridge to Surian Tower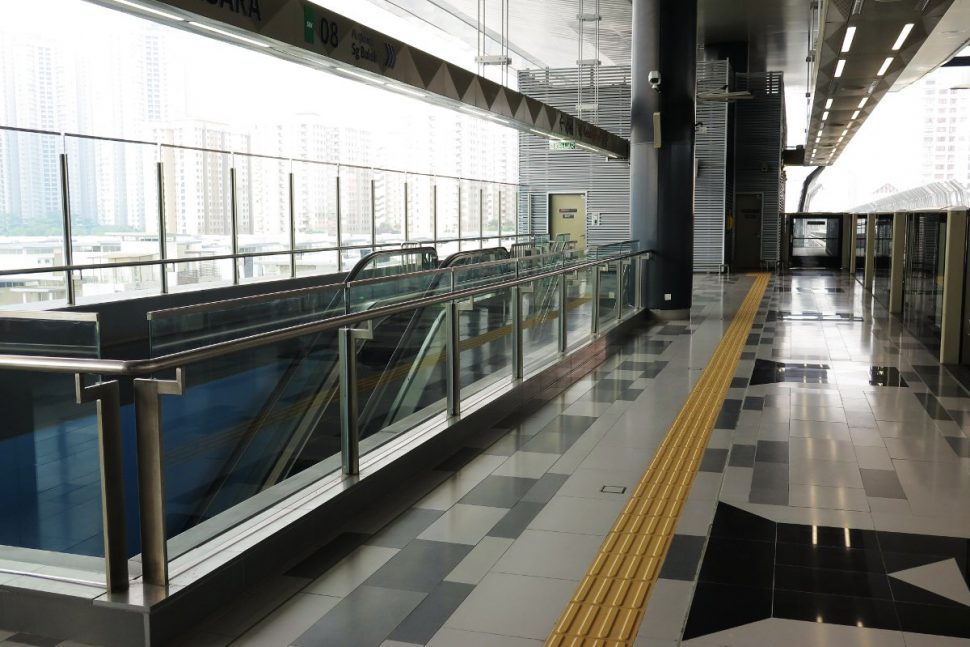 Feeder bus stops, taxi lay-bys and drop-off areas are located at Entrances A, B, and C.
The pedestrian link bridge from Entrance D to Surian Tower provides direct access to various buildings in the Mutiara Damansara commercial area via various other link bridges to eCurve, The Royale Chulan Hotel, The Curve, IPC and Tesco Mutiara Damansara hypermarket.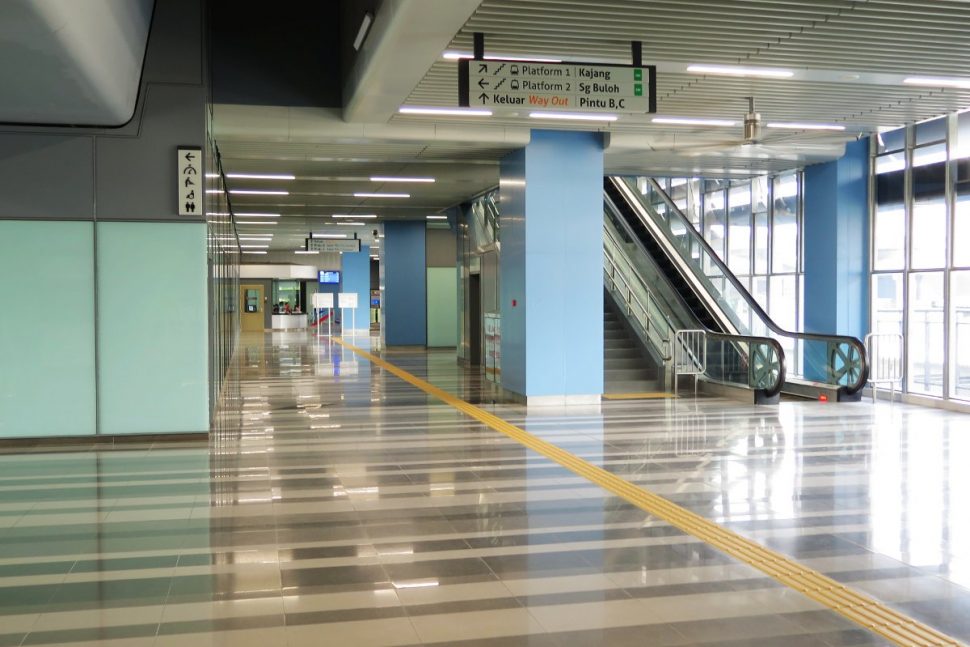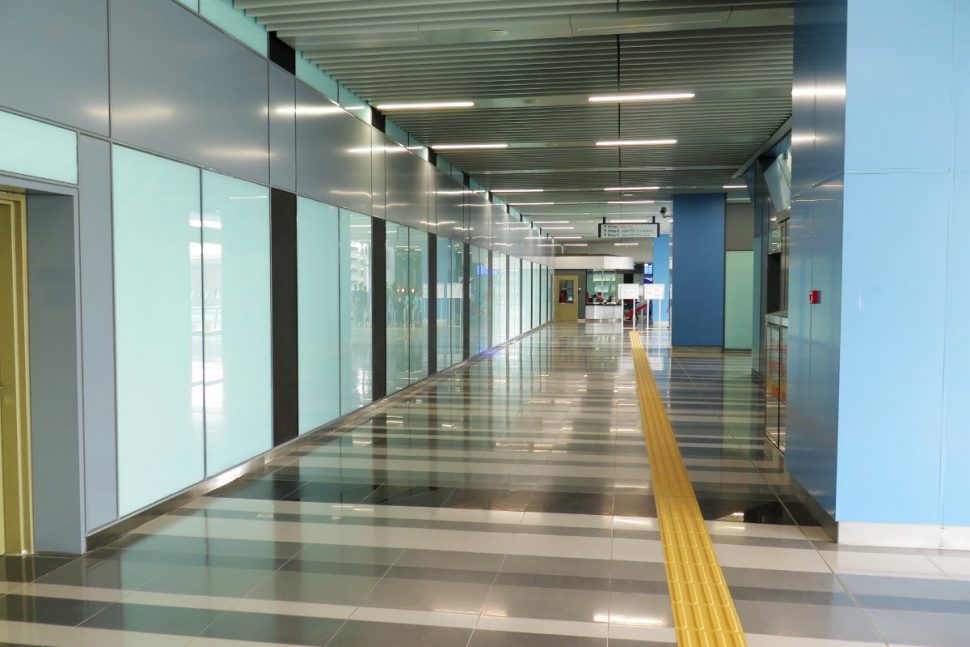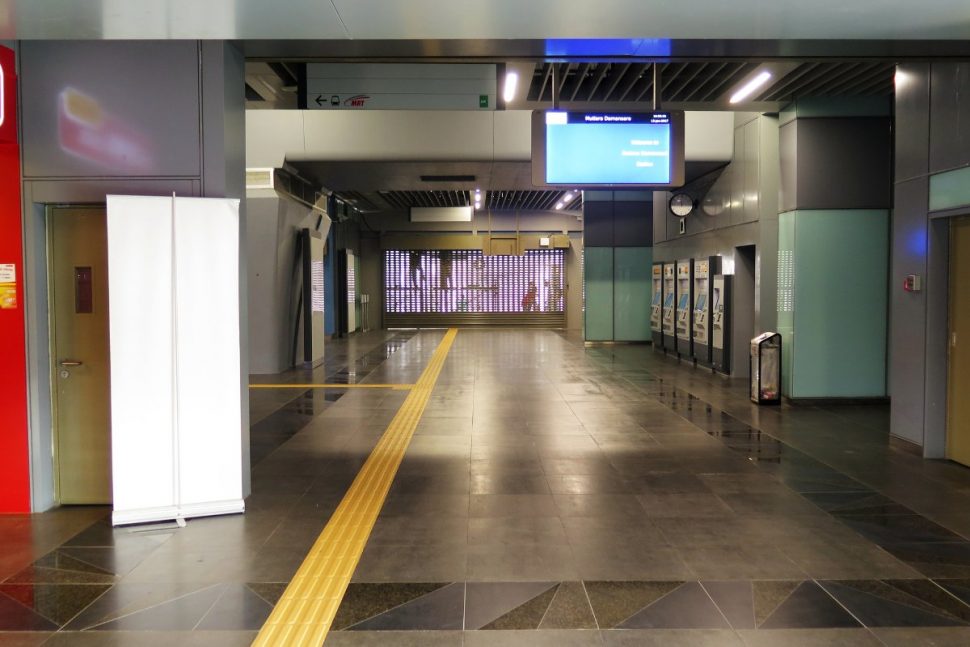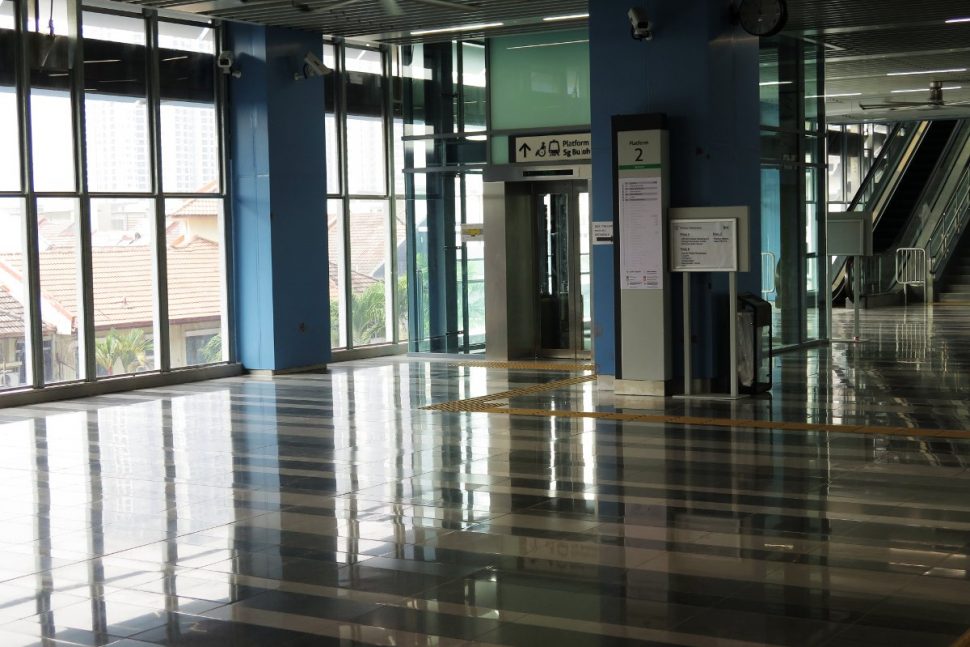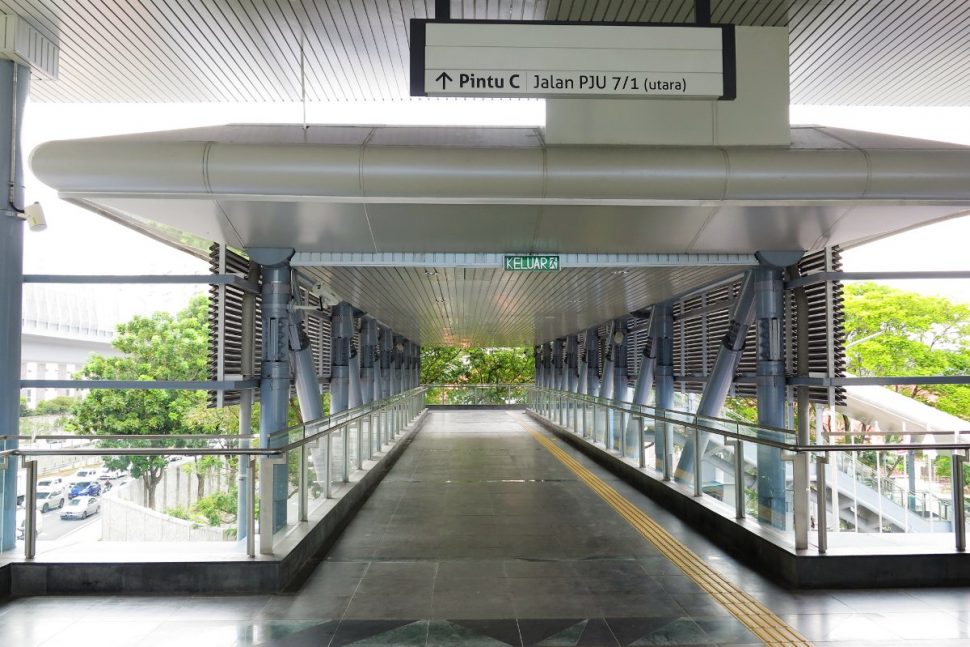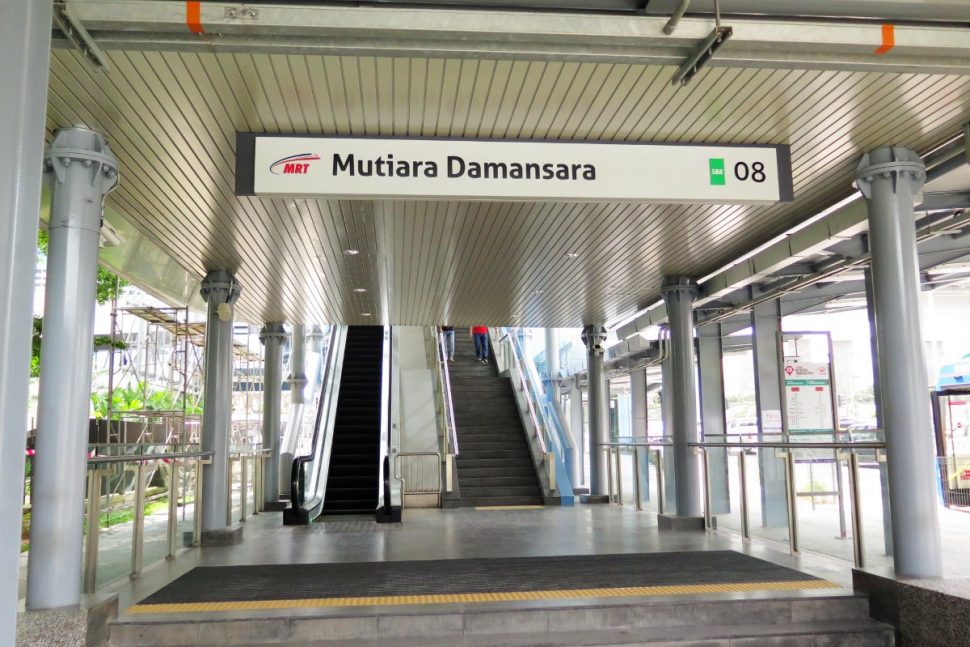 Location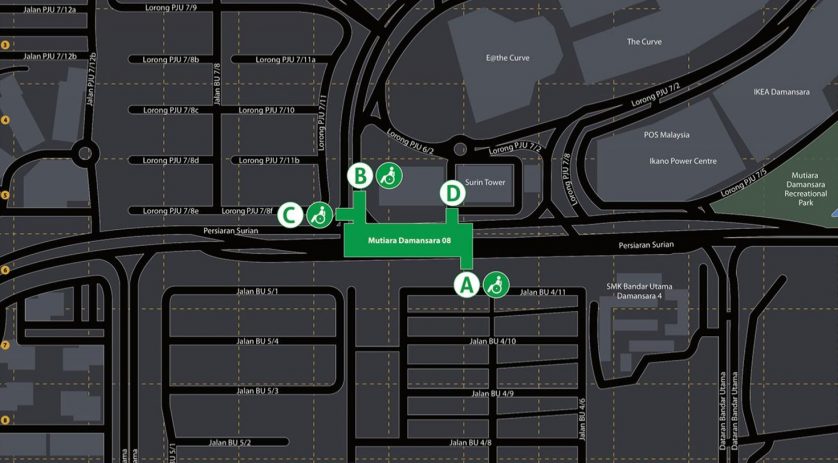 Facilities
Feeder Bus
Lift
Escalator
Public Telephone
Ticket Vending Machine
Public Toilets
Surau
Side Platform
Customer Service Office
Station Layout
Level
Description
Platform Level (L2)
Platform 1: Sungai Buloh–Kajang Line towards Kajang (SBK35)
Platform 2: Sungai Buloh–Kajang Line towards Sungai Buloh (SBK1)
Concourse (L1)
Faregates to Paid Area, Escalators to Platforms, Ticketing Machines, Customer Service Office, Station Control, Shops, Entrance A lift and stairs to Ground Level Persiaran Surian (Sungai Buloh-bound), Entrance B and C escalators, lifts and stairs from Ground Level Jalan PJU 7/1, Entrance D to elevated pedestrian walkway to Surian Tower and other buildings.
Ground Level (G)
Feeder Bus Stop, Taxi Lay-By, Kiss and Ride Lay-By
MRT Feeder Bus Services
With the opening of the MRT Sungai Buloh-Kajang Line, feeder buses also began operating linking the station with several housing areas in Mutiara Damansara, Damansara Perdana, Bandar Utama and Bukit Lanjan.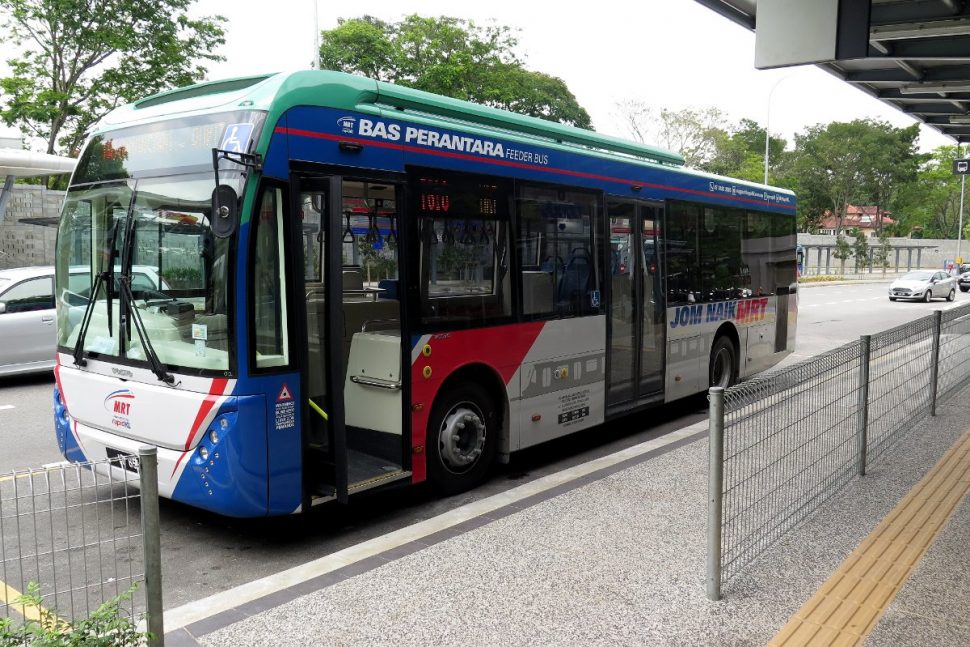 The feeder buses operate from the station's feeder bus stops adjacent to the station, accessed via Entrance B and Entrance C of the station.
| Bus | Service Route | Via |
| --- | --- | --- |
| T809 | Mutiara Damansara station to/from Damansara Perdana, Bandar Utama | Jalan PJU 7/7, Jalan PJU 7/15, Jalan PJU 8/1, Jalan PJU 7/1 (Station Entrance B), Tengkat Bandar Utama, Central Park Avenue, 1 Utama Shopping Center New Wing, Damansara-Puchong Highway, Persiaran Surian |
| T810 | Mutiara Damansara station to/from Bukit Lanjan | Persiaran Surian, Jalan Damansara (Bukit Lanjan), Jalan PJU 8/8, Jalan PJU 7/1 |
| U780 | Pasar Seni to/from Kota Damansara Section 8 | Jalan Tun Tan Cheng Lock, Jalan Tun Sambanthan (KL Sentral), Jalan Bangsar, Federal Highway, Jalan Utara, Jalan Semangat, Jalan SS 2/55, Damansara-Puchong Expressway (Bandar Utama), Persiaran Surian, Persiaran Mahogani, Jalan Pekaka |
| U802 | Kelana Jaya LRT to/from Kota Damansara Section 11 | Damansara-Puchong Expressway, Persiaran Bandar Utama, Lebuh Bandar Utama, Persiaran Surian, Jalan Camar |
| BET1 | Pasar Seni to/from Kota Damansara Section 8 | Jalan Tun Tan Cheng Lock, Jalan Tun Sambanthan (KL Sentral), Jalan Syed Putra (Mid Valley), Sprint Highway, Penchala Link, Damansara-Puchong Expressway (Bandar Utama), Persiaran Surian, Persiaran Mahogani, Jalan Pekaka |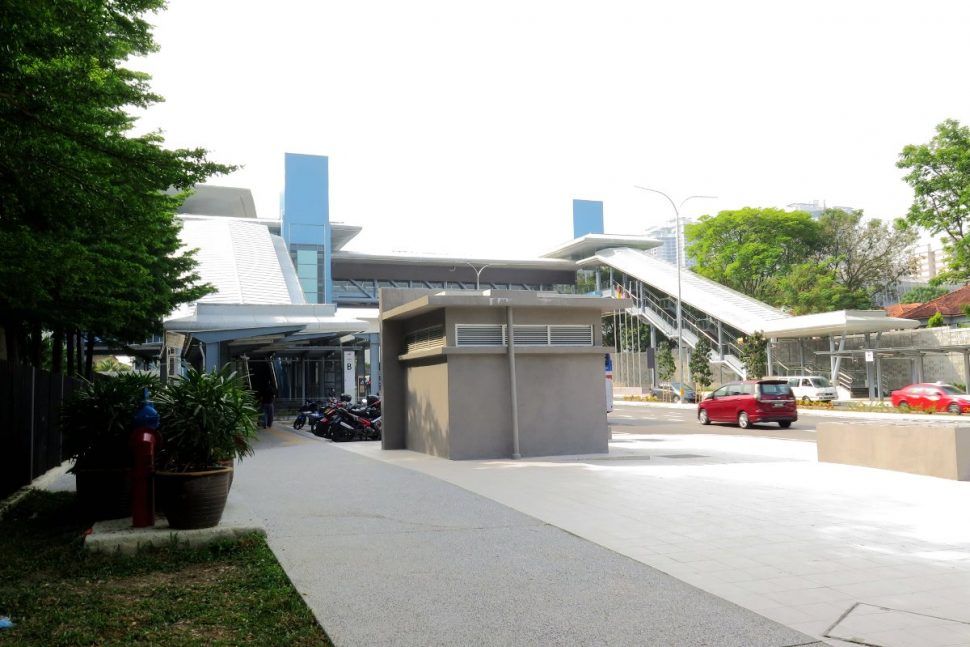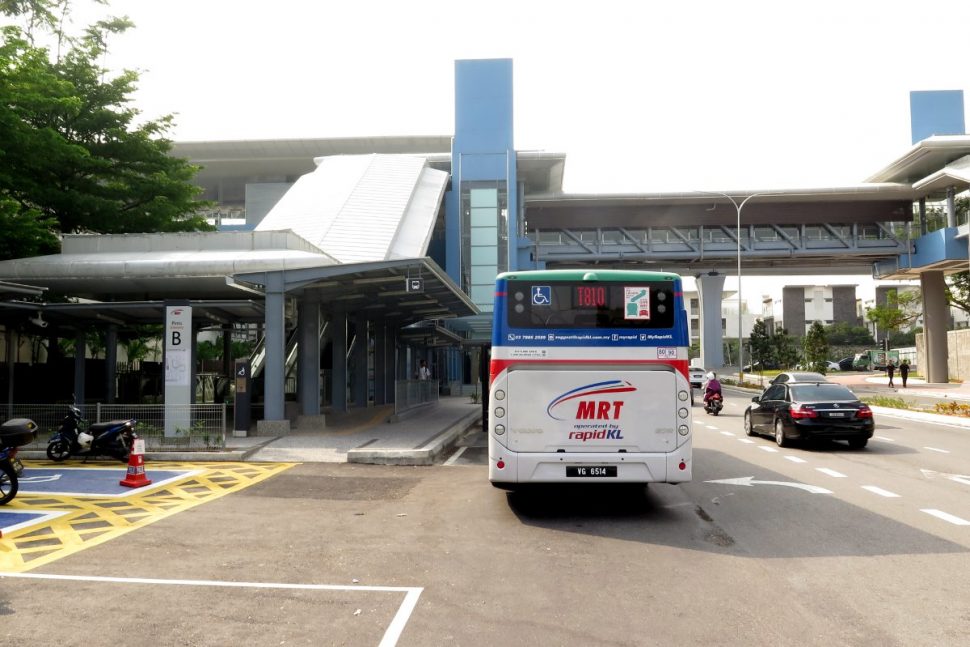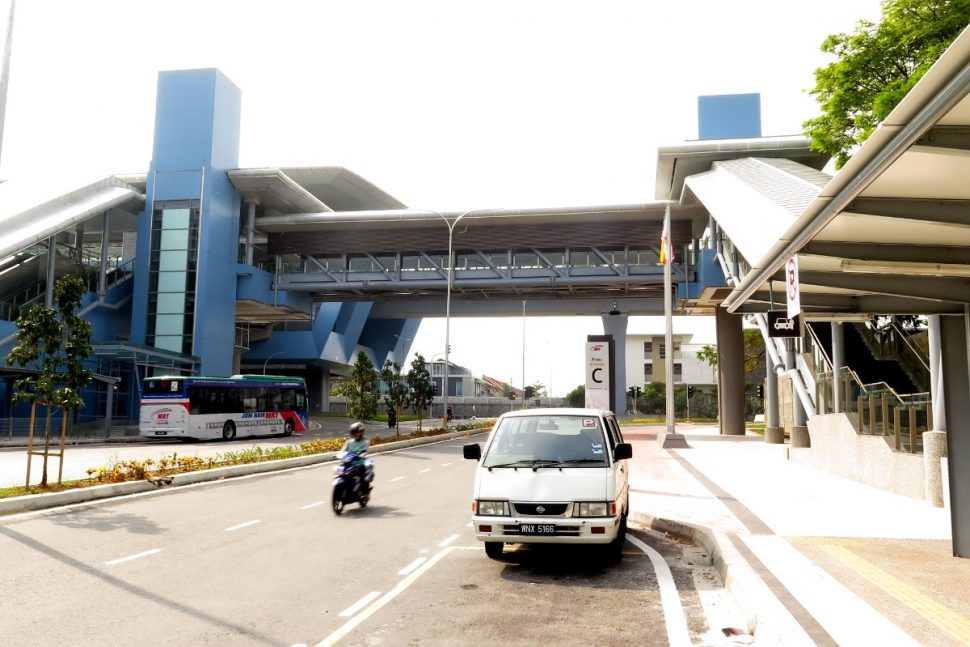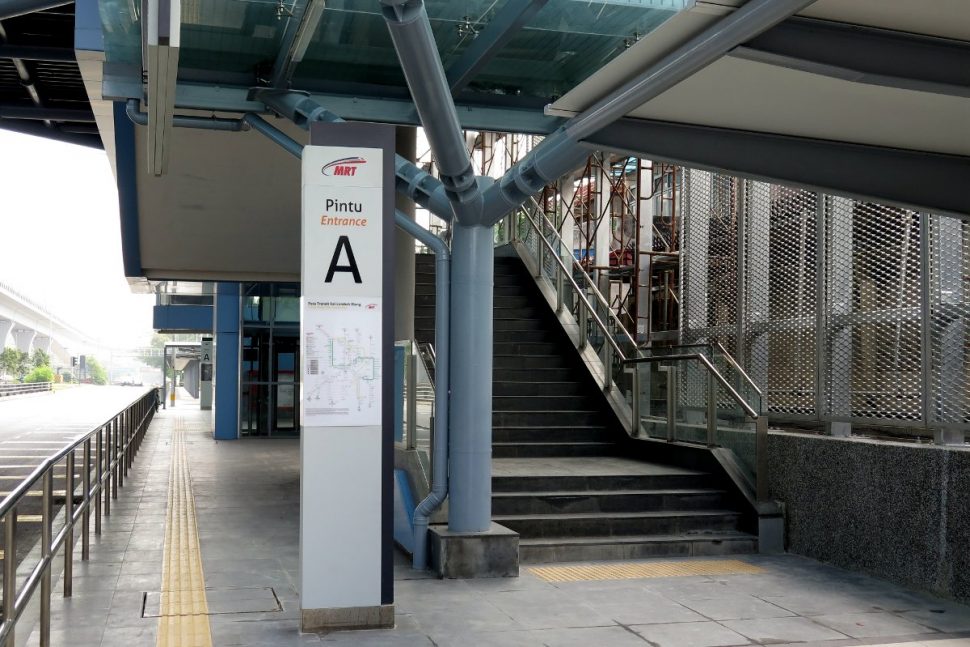 (Visited 2,135 times, 1 visits today)