The Bandar Utama MRT Station is an elevated MRT station serving the suburb of Bandar Utama in Selangor.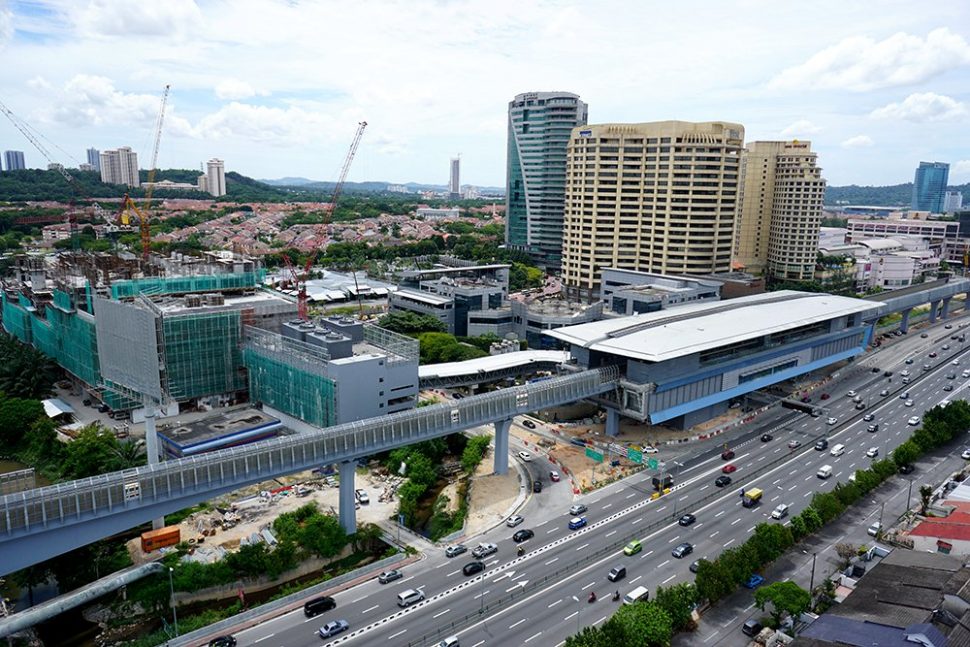 It is one of the stations on the KVMRT Sungai Buloh-Kajang Line. The station is located beside the Damansara-Puchong Expressway.
The station's support columns are located between the expressway and the water channel which runs parallel to the expressway. The station adopts the standard elevated station design for the MRT Sungai Buloh-Kajang Line with two side platforms above the concourse level.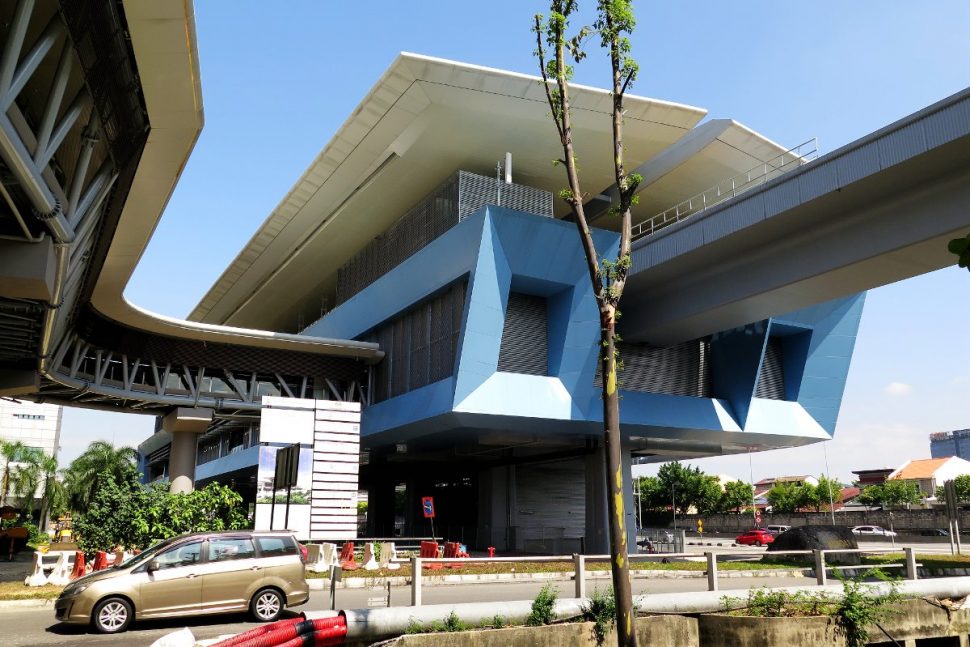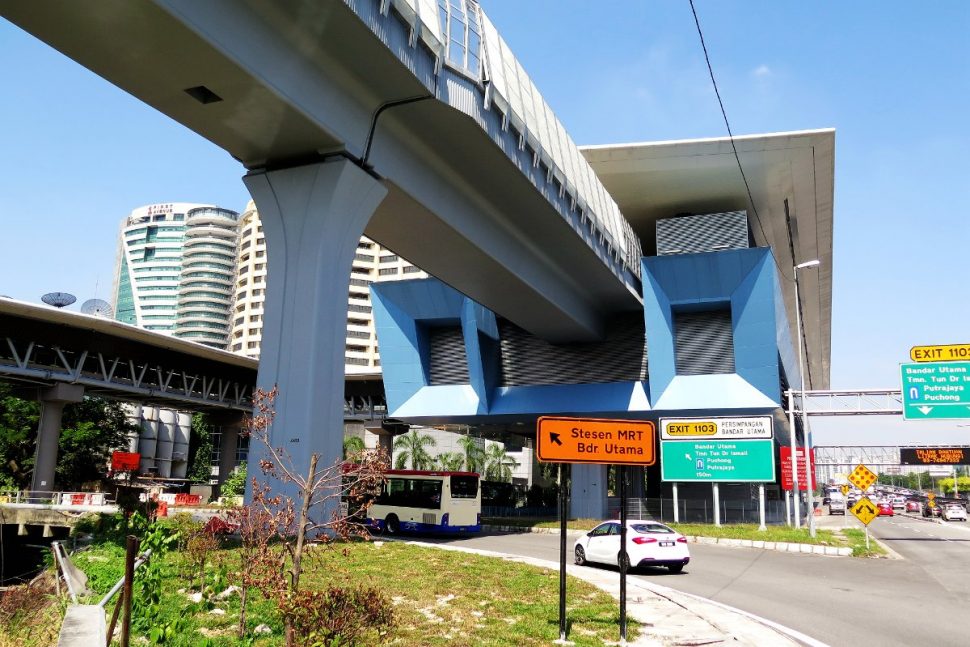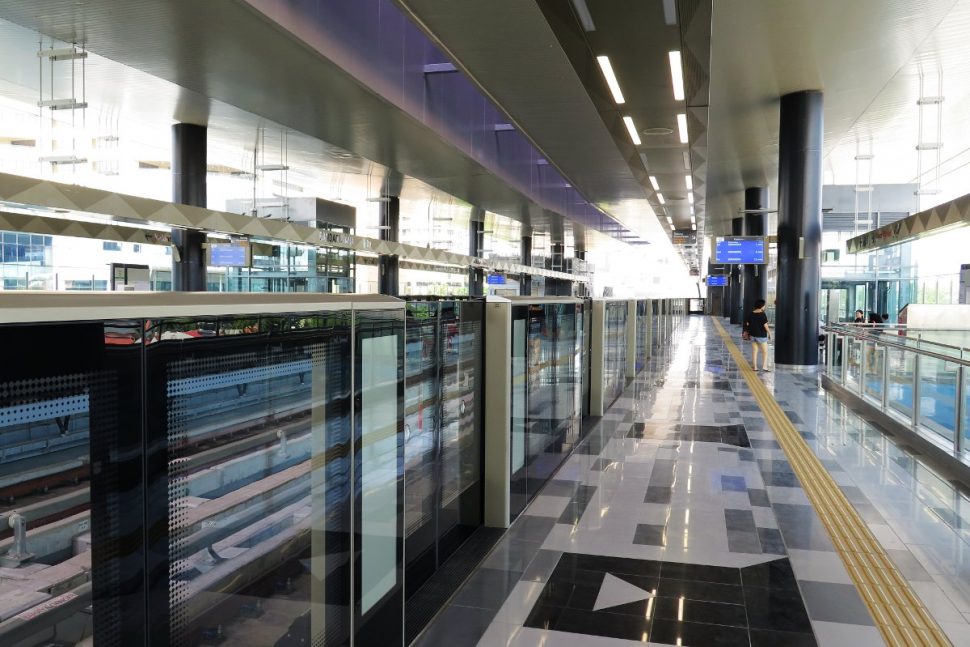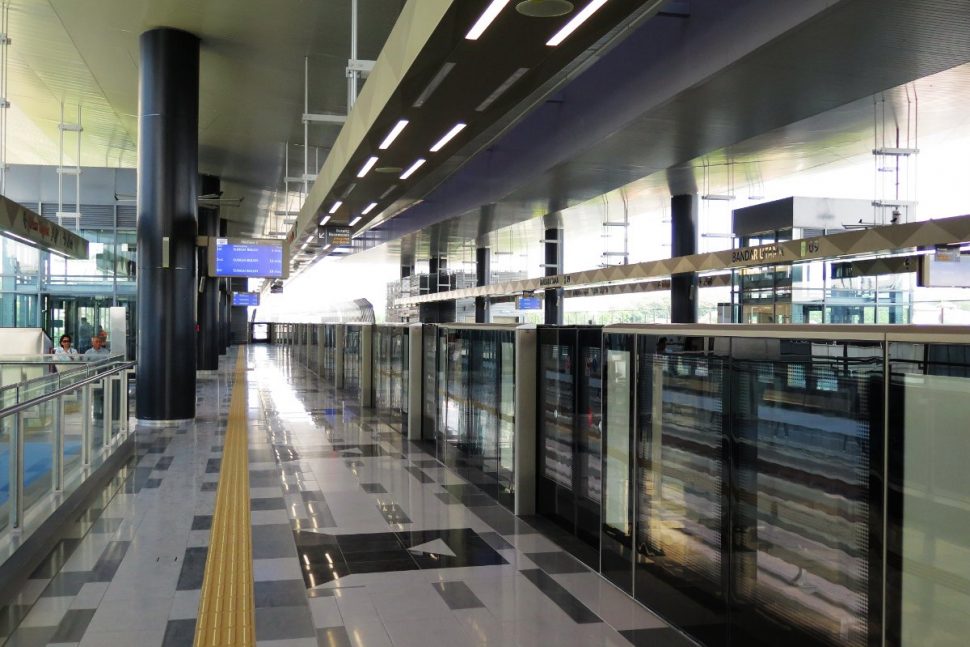 Station Layout
Level
Description
Platform Level (L2)
Platform 1: Sungai Buloh–Kajang Line towards Kajang (SBK35)
Platform 2: Sungai Buloh–Kajang Line towards Sungai Buloh (SBK1)
Concourse (L1)
Faregates to Paid Area, Escalators to Platforms, Ticketing Machines, Customer Service Office, Station Control, Shops, Entrance A to pedestrian link bridge to 1 Powerhouse Building, Entrance B (not operational) future link bridge to 1Utama Shopping Complex, Emergency staircase to ground level from back-of-house
Ground Level (G)
Emergency services parking bays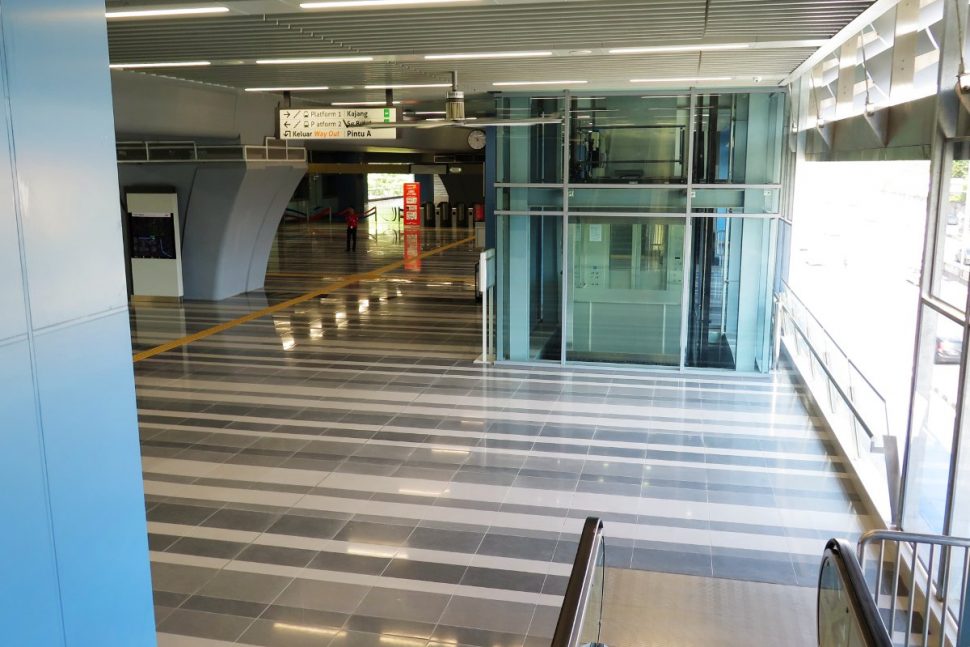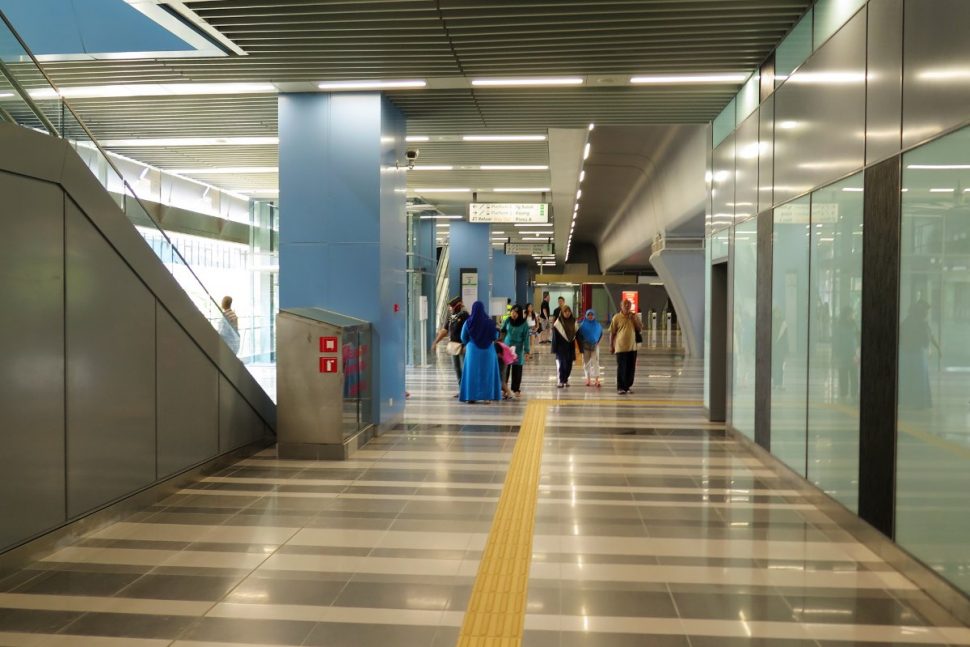 Station Design
However, unlike the other elevated stations, there are no escalators, lifts or staircases linking the station directly with the ground level. Neither are there any lay-bys for buses, taxis, and cars at the ground level directly below the station. Commuters need to go via neighboring buildings in order to access the station.
Access to the station is via two pedestrian link bridges connecting the two entrances of the station with neighboring buildings, namely the 1 Powerhouse Building and the 1 Utama Shopping Centre.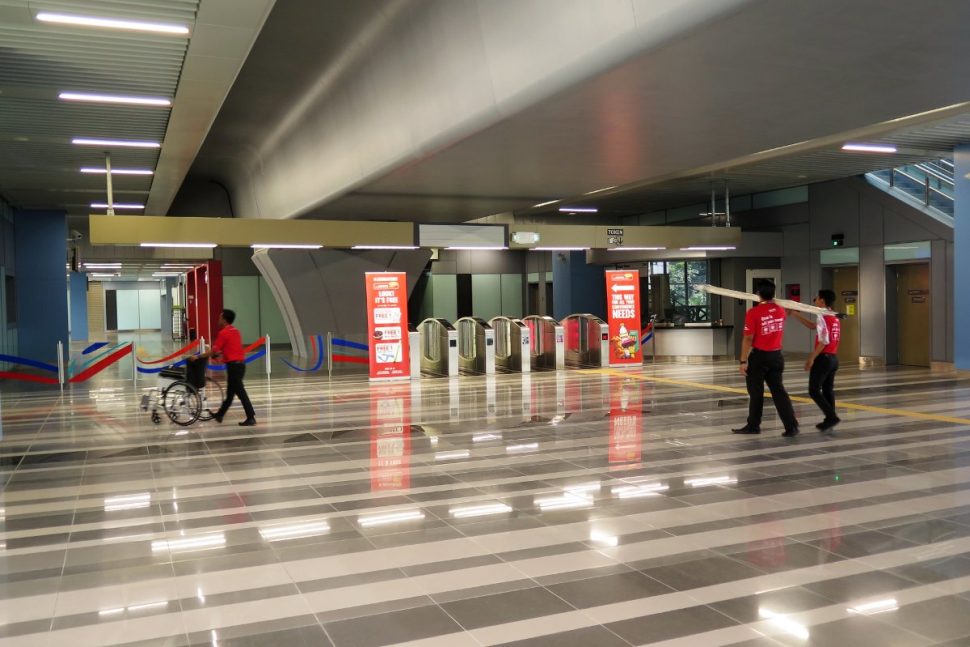 The link from Entrance A to the second level of the 1 Powerhouse Building was opened on 16 December 2016 and the link bridge from Entrance B to 1 Utama Shopping Complex was completed on 1 July 2017.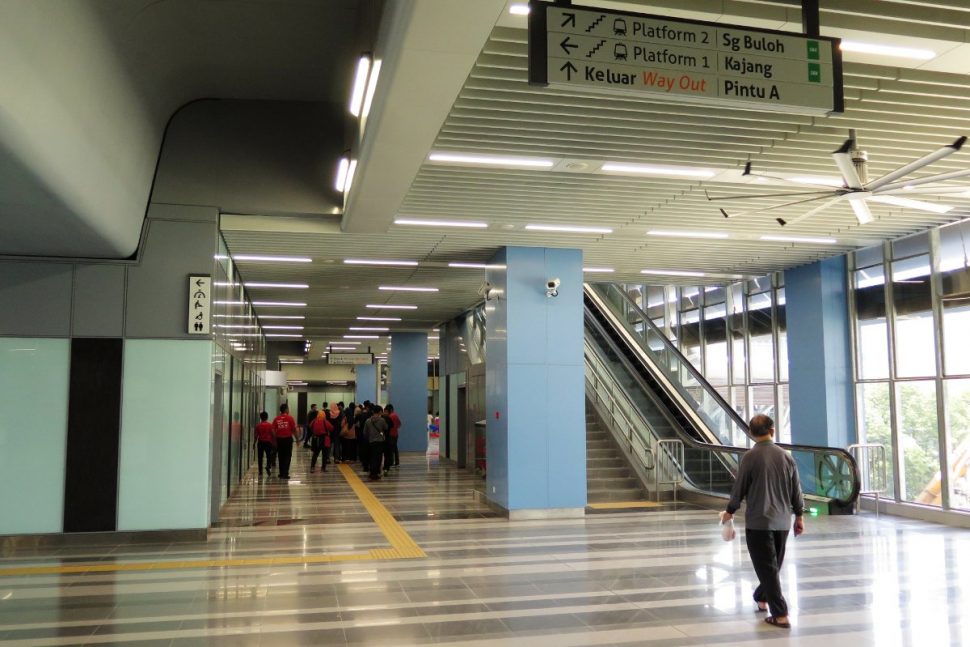 MRT passengers using the MRT feeder bus services also have to access the station via the 1 Powerhouse Building.
The feeder bus stop is located at the ground level of the 1 Powerhouse building. Taxi and private vehicle drop-off areas are also located here and the 1 Powerhouse Building also houses the park and ride facility for the station and occupied two basement levels of the building.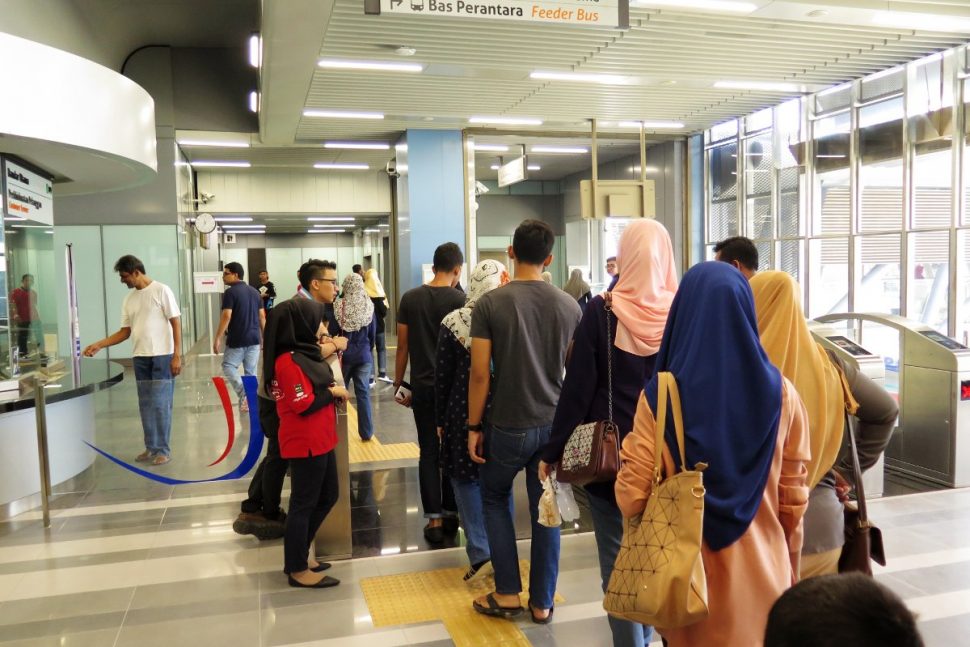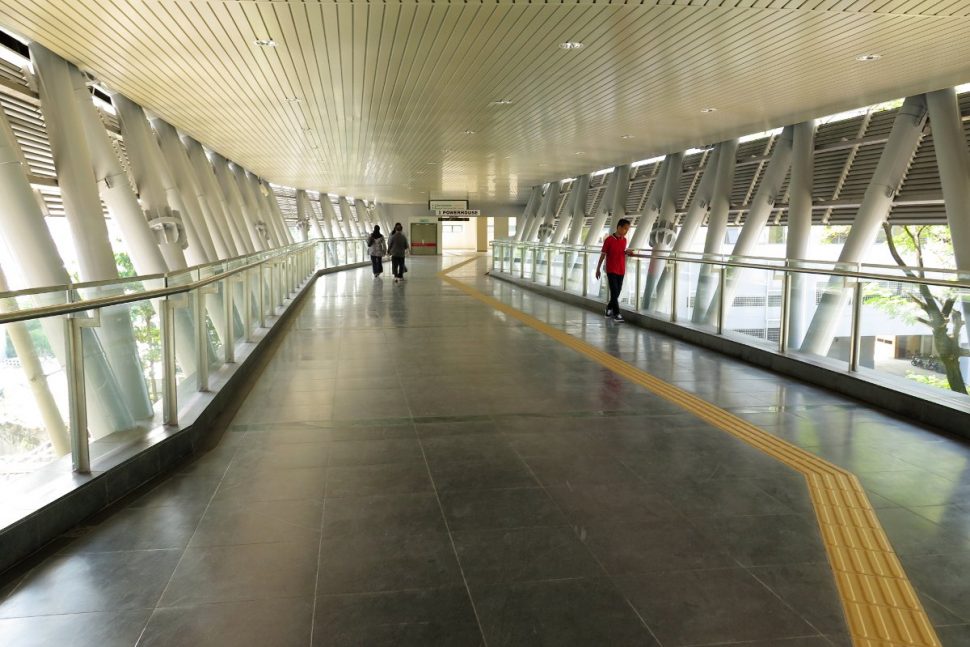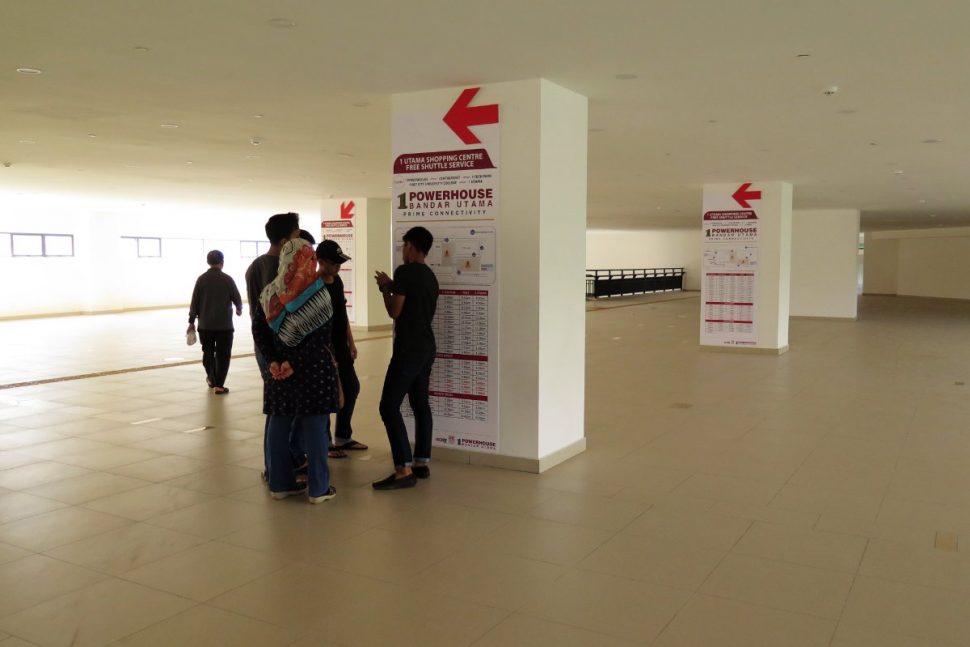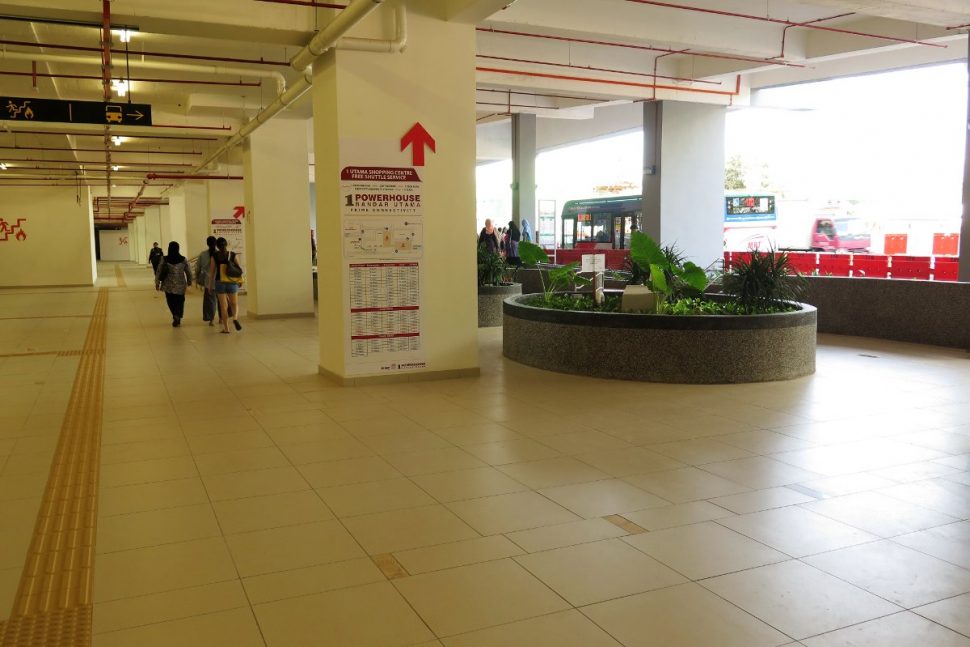 MRT Feeder Bus Services
With the opening of the MRT Sungai Buloh-Kajang Line, feeder buses also began operating linking the residential areas in Taman Tun Dr Ismail, Bandar Utama and Kampung Sungai Penchala.
The feeder buses operate from the station's feeder bus stop at the adjacent 1 Powerhouse building accessed via Entrance A of the station.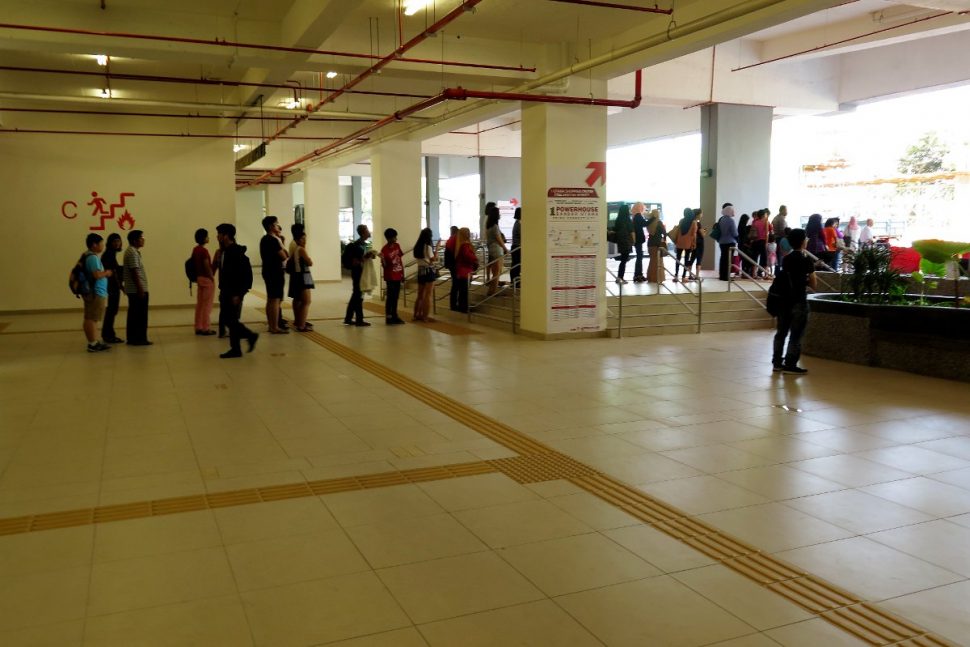 | Bus | Service Route | Via |
| --- | --- | --- |
| T811 | Bandar Utama station to/from Kampung Sungai Kayu Ara Bandar Utama BU12 | Persiaran Bandar Utama, Lebuh Bandar Utama, Persiaran Tropicana, Jalan Tropicana Selatan, Jalan Masjid, Kampung Sungai Kayu Ara |
| T812 | Bandar Utama station to/from Taman Tun Dr Ismail, Kampung Sungai Penchala | Persiaran Bandar Utama, Dataran Bandar Utama, Lebuh Bandar Utama, Jalan Burhanuddin Helmi, Jalan Datuk Sulaiman, Jalan Sungai Penchala, Damansara-Puchong Expressway |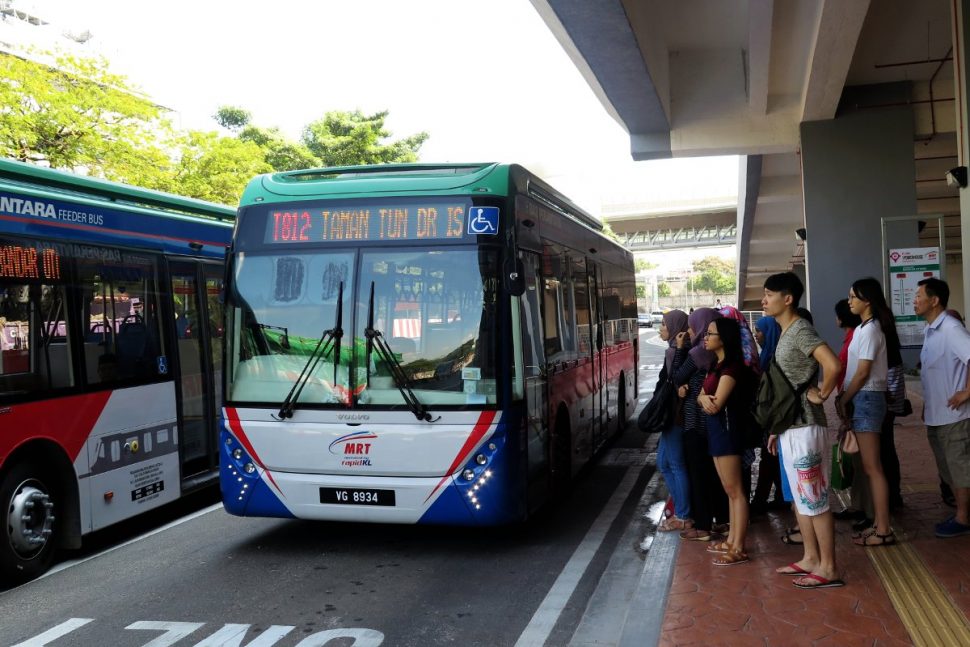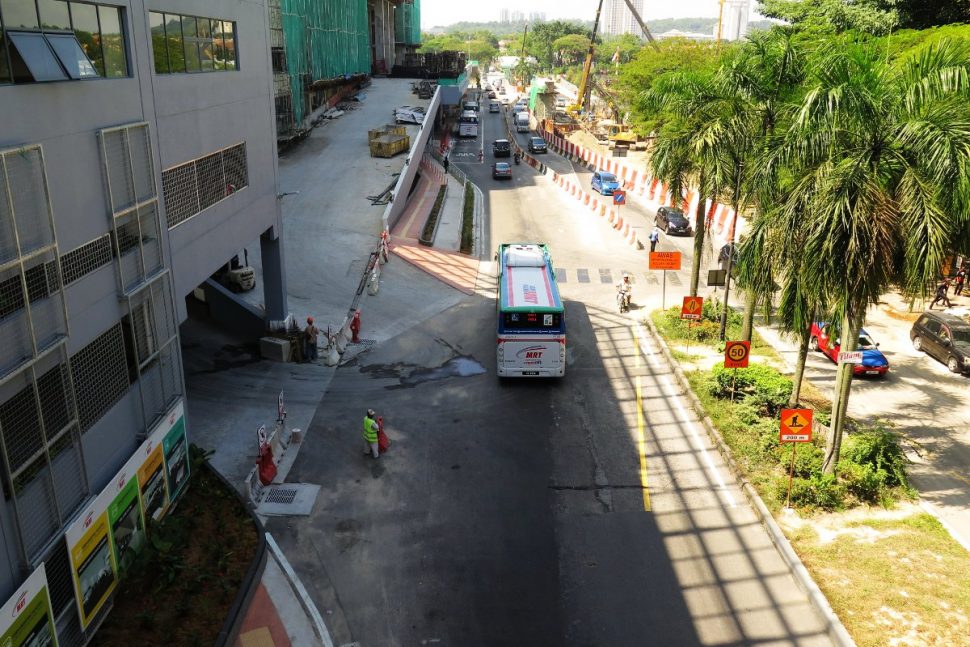 Location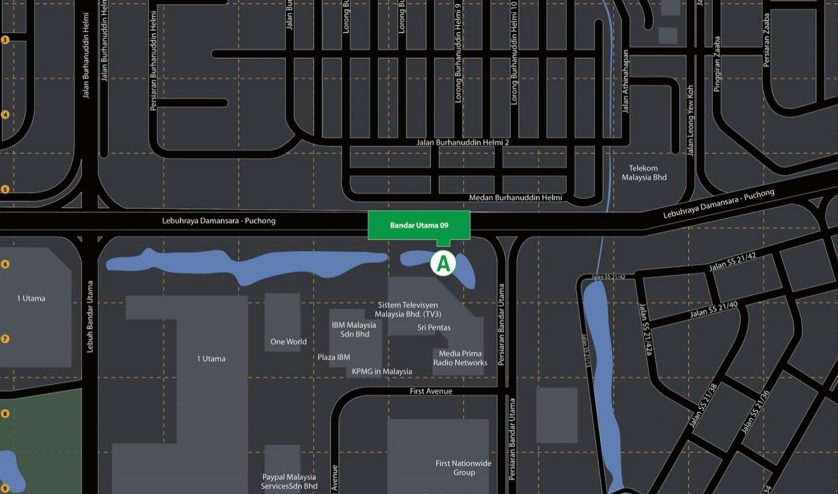 Facilities
Feeder Bus
Lift
Escalator
Surau
Public Telephone
Ticket Vending Machine
Public Toilets
Customer Service Office
Side Platform
Park and Ride
(Visited 641 times, 1 visits today)