The First World Indoor Theme Park is a 4 levels new age indoor theme park cum shopping complex within First World Complex.  
At this Indoor Theme Park, you are guaranteed a full day of fun and adventure!
6 Theme Areas
This theme park has a built-up area approximately 500,000 sq feet to accommodate 6 theme areas.
The 6 theme areas are the France (Champs Elysees), England, Italy (Venice), America (Times Square & Universal Walk), Switzerland (Swiss Alps), Malaysia (Genting Walk).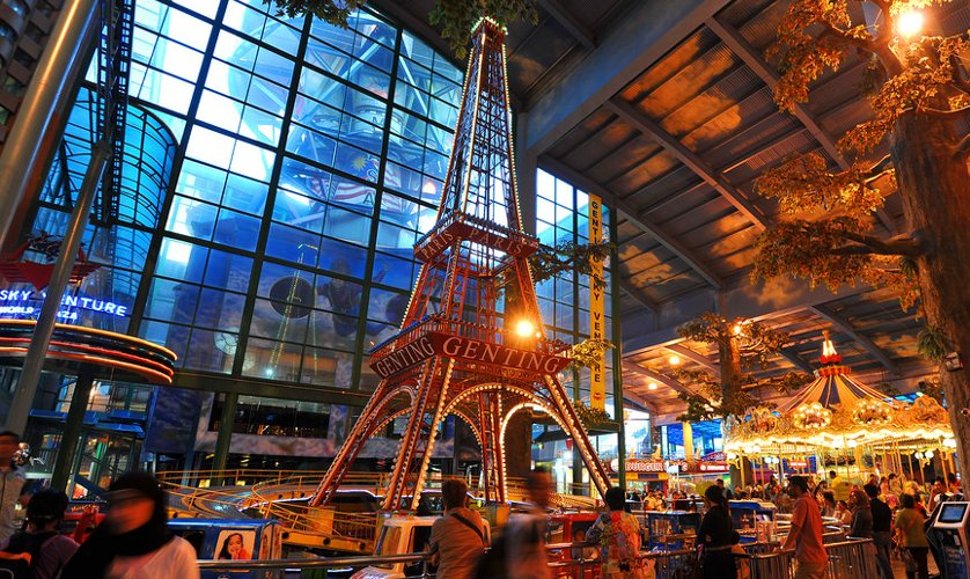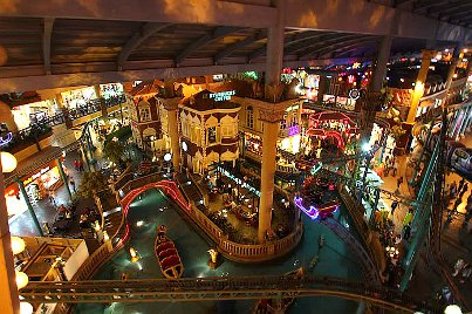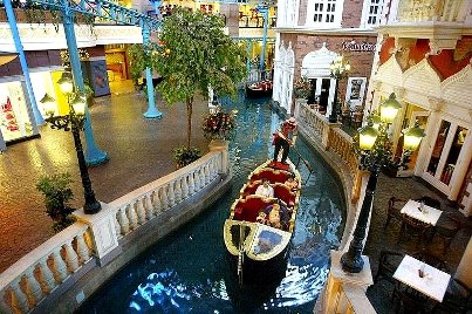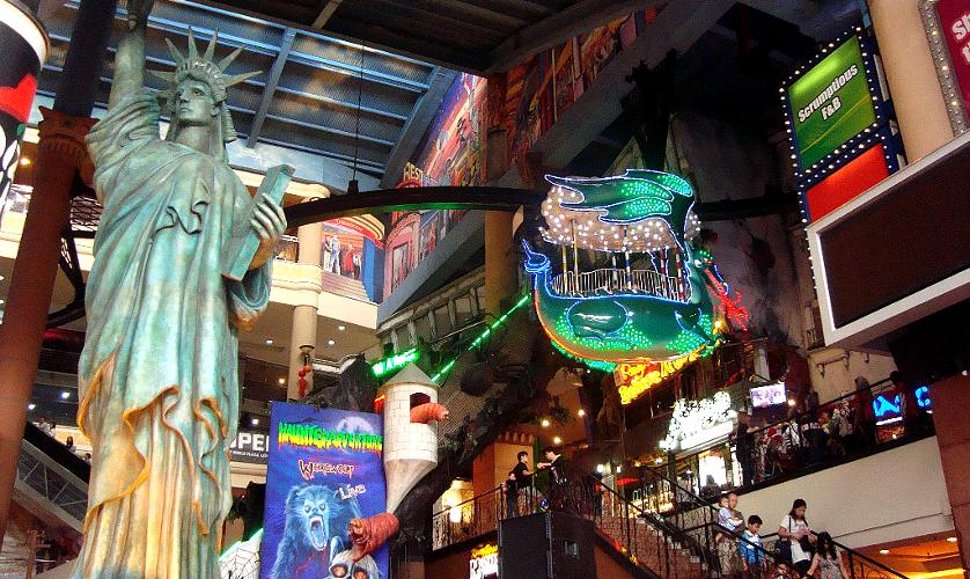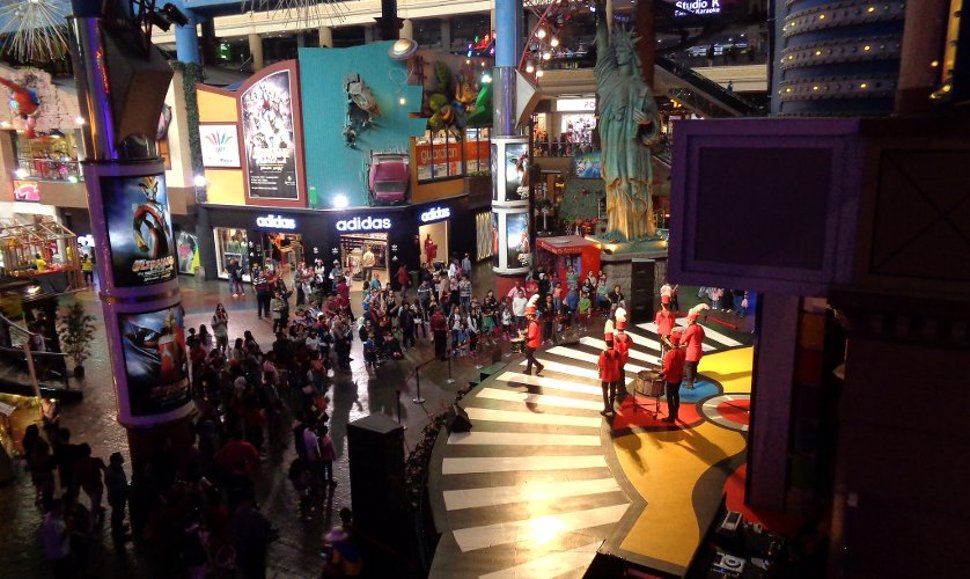 Theme Park Rides
A total Investment of RM40 million was allocated for the theme park rides. This Indoor Theme Park has the overhead rides & on-ground rides.
The overhead rides are Euro Express, Reindeer Cruiser, Rio Float, and Monorail; The on-ground rides are Venice Gondola, Tour de Paris, Ferris Wheel, and Carousel.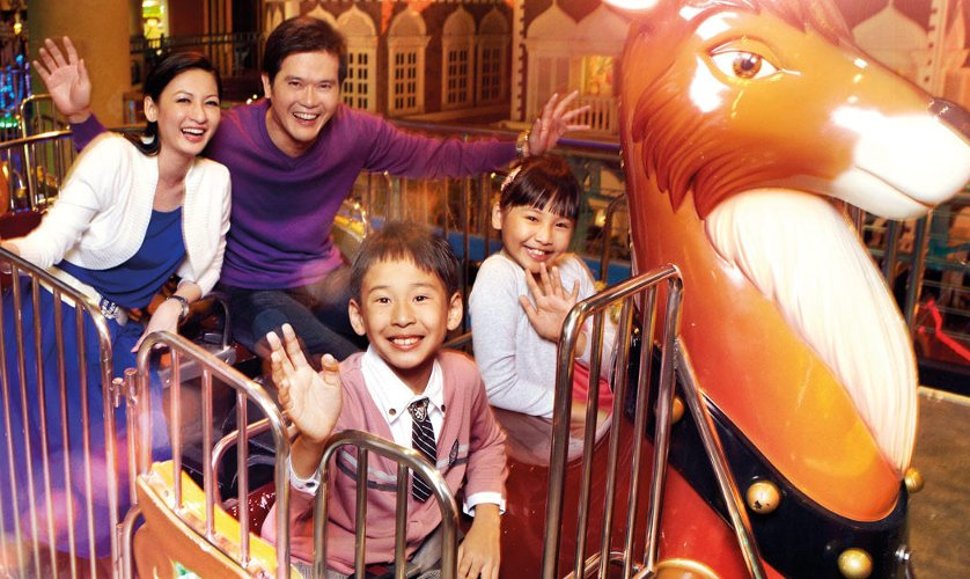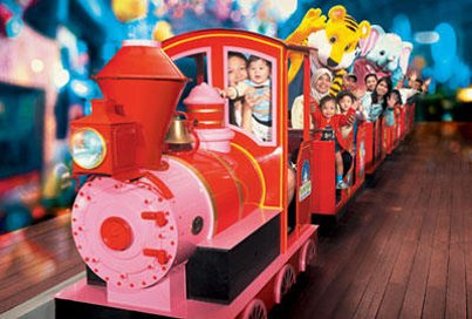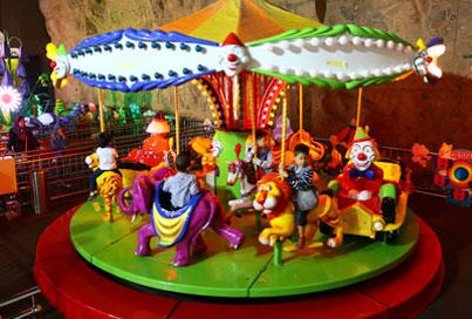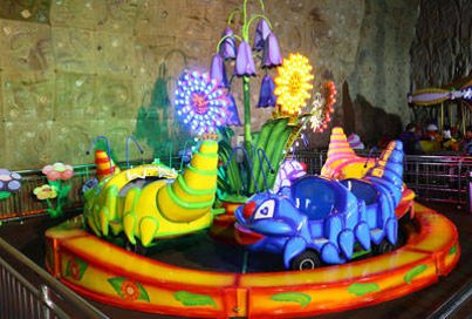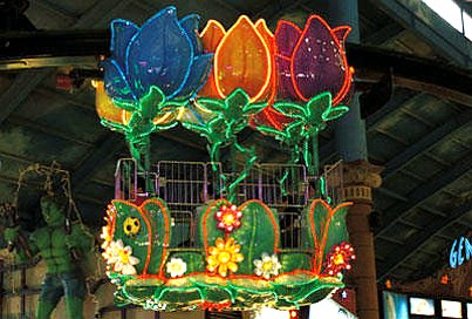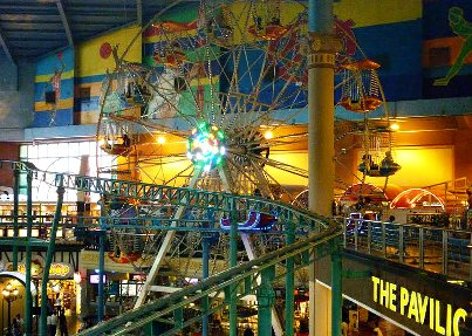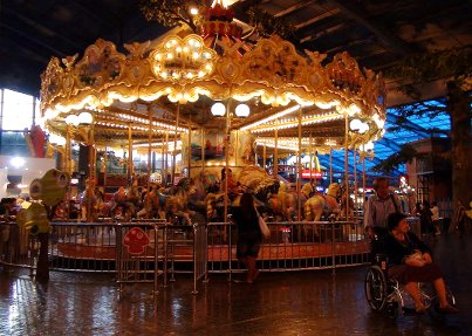 Ticket Price
One-Day Unlimited Ride Pass + EZiCash 10 credits
Normal Price
Adult / Teen / Senior Citizen
RM32.50
Child
RM34.80
Genting Rewards Privileges
Adult / Teen / Senior Citizen
RM32.50
Child
RM31.30
Pay-Per-Ride Pass
If you only wish to take certain rides, you may purchase the Pay-Per-Ride Pass at RM9.30 per ride.*
Operating Hours
Monday – Friday: 10.00am – 12 midnight
Saturday, Sunday, Malaysia school holidays and public holidays & eve of public holiday: 9.00am – 12.00 midnight
Shopping & Dining Excitement
If you enjoy shopping, approximately 227,000 sq feet is allocated for shopping area with 48 retail outlets and 52 food & beverage shops.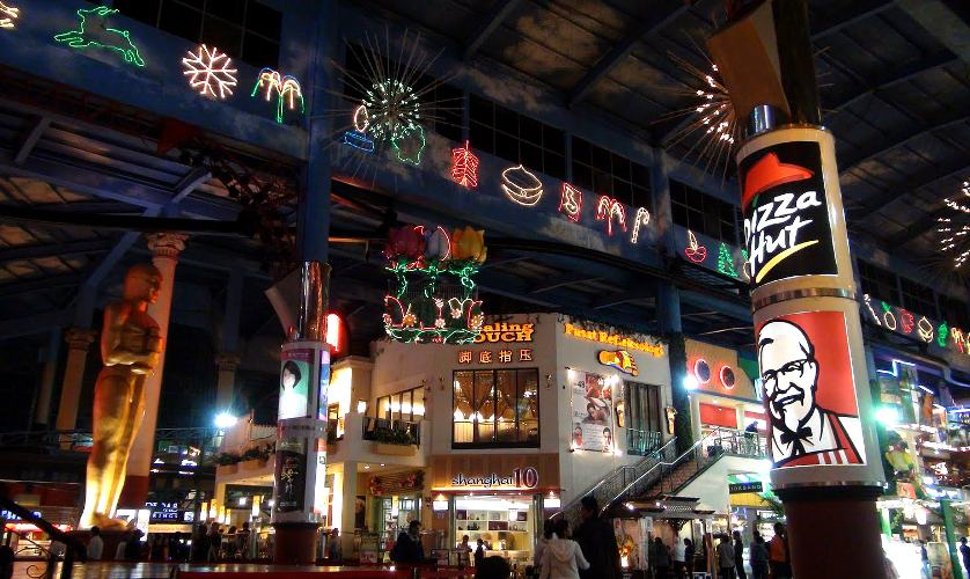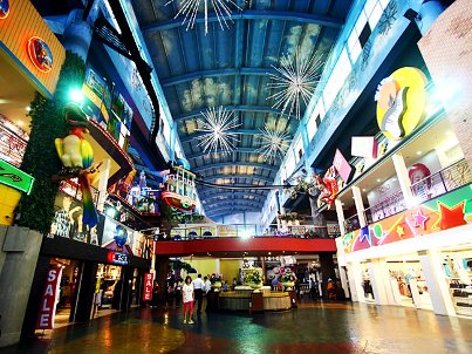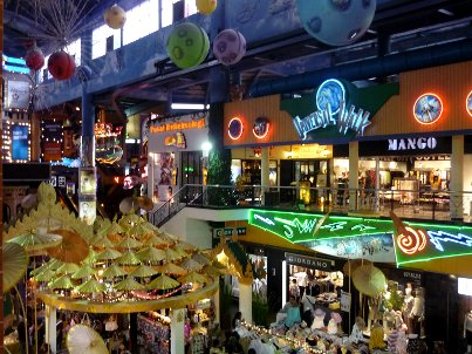 Many attractions await at the Theme Park
Some of the other attractions are: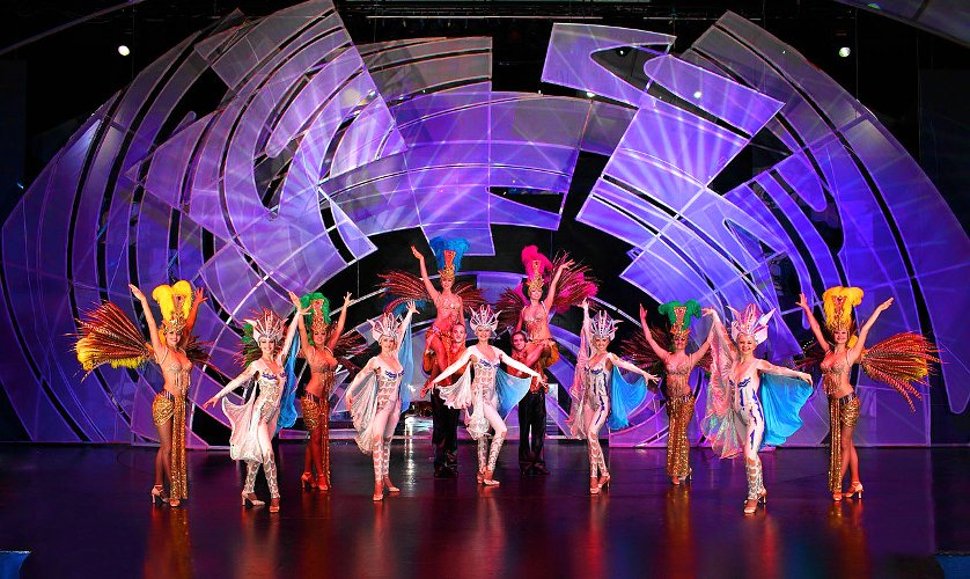 Genting Sky Venture (a free fall skydiving simulator, the one & only in Asia)
Genting X-pedition Wall (a rock climbing wall measuring 10-15 metres in height and 30 metres in length with a 6-8 metres overhang)
Snow House (approximately 16,000 sq feet, Swiss Alps theme and murals, will have a log cabin, a replica of an igloo, toboggan slides, snow play area and snow flakes)
Ripley's Believe It or Not (an area of 11,900 sq feet, a gallery of outstanding persons and feats as well as the weird and unusual)
Q-bowl (a skilled game similar to pool or billiard above Genting Bowl)
Genting Bowl (bowling alley with 28-lanes)
Funtasy World (a video arcade with lots of interesting games)
First World Cineplex (2 cinemas with a capacity of 166 pax each, totaling 332 pax)
The Pavilion (a multi-purpose hall at 44,000 sq feet with a seating capacity of 1,800 fixed seats and able to accommodate 6 badminton courts or 1 volleyball court)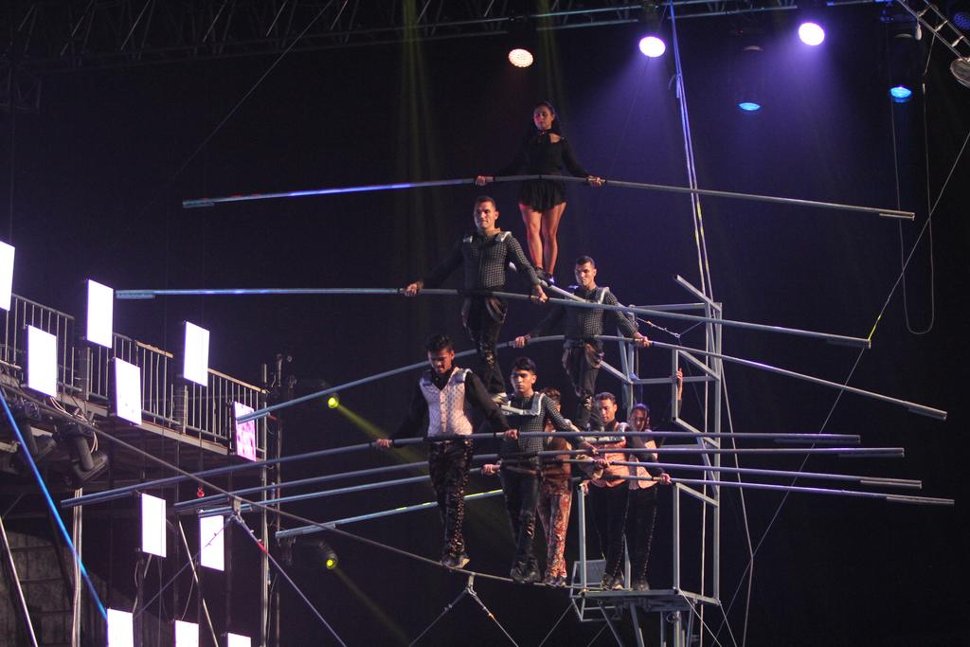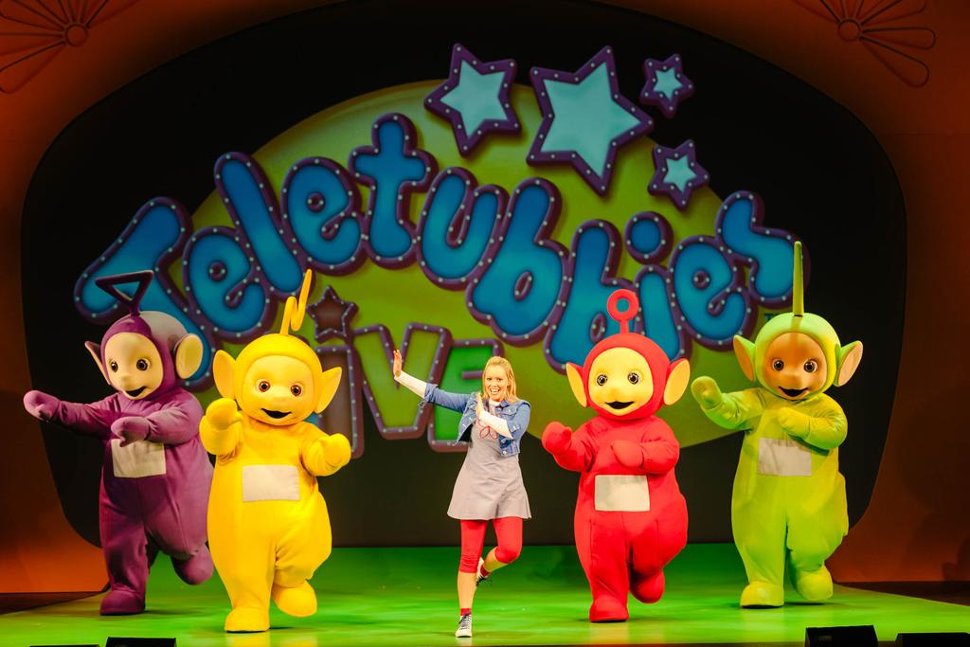 Come to First World Indoor Theme Park and be transported to a world of laughter and revelry!
(Visited 8,477 times, 6 visits today)