26 February 2016
About 171,000 people in Kepong and its surrounding areas are expected to benefit from the Mass Rapid Transit (MRT) Line 2 which is scheduled to be completed by 2022.
MRT Corp strategic communications and public relations director Datuk Najmuddin Abdullah said it was estimated the number of cars using Jalan Kepong would be reduced by some 25,000 daily.
He said work on the MRT Line 2, also known as the Sungai Buloh-Serdang-Putrajaya Line (SSP), spanned 52.2km and would commence in May.
There will be a total of 36 stations, 11 of which are underground.
"It is estimated that about 533,000 commuters will be using this transportation daily in 2022.
"Land acquisition will be handled by the Land Office but we will oversee the project to make sure those affected will be given fair compensation," said Najmuddin at a recent briefing with Kepong MP Dr Tan Seng Giaw.
Najmuddin said that he could not disclose the cost of the project.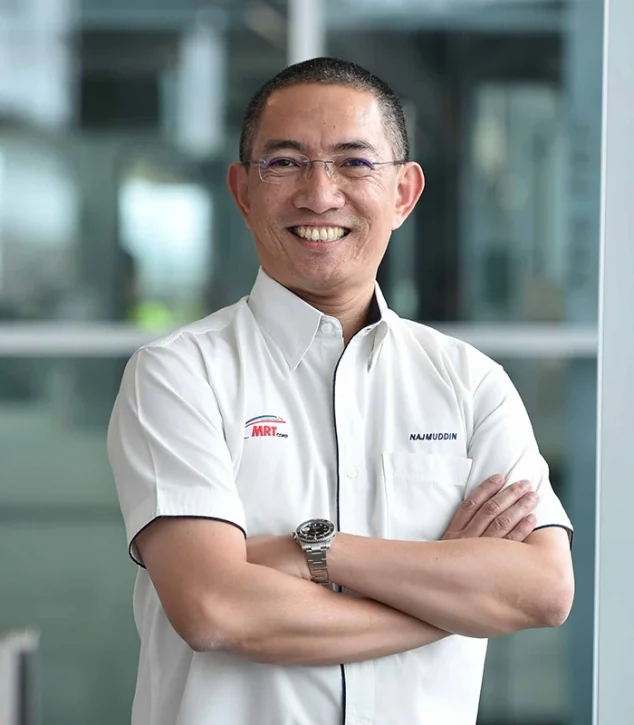 Klang Valley Mass Rapid Transit deputy construction director Adil Putra Ahmad said Kepong folk and those in nearby areas would benefit as they would have four stations – Metro Prima, Kepong Baru, Jinjang Utara and Seri Delima – to cater to their needs.
He said mature townships such as Sierramas, Valencia, Bukit Rahman Putra, Damansara Damai, Bandar Sri Damansara, Taman Ehsan, Desa Park City, Bandar Manjalara and Selayang would also benefit from the new MRT line.
"With new townships and developments along the Jalan Sungai Buloh-Kuala Selangor Corridor such as Saujana Utama and Desa Coalfields, Jalan Kepong is heavily congested.
"It is estimated that more than 80,000 cars use Jalan Kepong on a daily basis,'' he said.
Dr Tan had expressed concern about places of worship, houses and businesses being affected by the MRT 2 line.
He also wanted to know how MRT Corp would ensure the safety of its workers and road users during construction as there were accidents last year.
Najmuddin asaid the company took safety regulations seriously.
Source: www.thestar.com.my
(Visited 52 times, 1 visits today)