1 April 2017
Mass Rapid Transit Corp Sdn Bhd (MRT Corp) has awarded 31 packages worth RM30bil to date for the Klang Valley MRT Sungai Buloh-Serdang-Putrajaya (SSP) line.
The line's project director Datuk Amiruddin Ma'aris said the remaining 38 packages, valued at RM2bil, were expected to be awarded by this year and in 2018.
"Construction works have begun for both the northern and southern elevated alignment, underground section of the alignment and depot. We have achieved considerable progress," he told a media briefing on the MRT SSP Line progress update here yesterday.
He said at present, the overall progress of the MRT SSP Line is at 5.3% and on track with the line's construction schedule.
The line's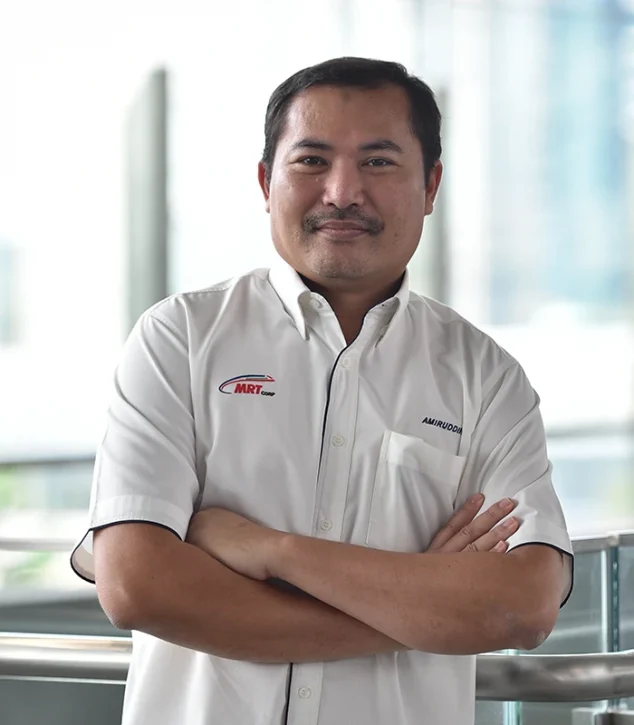 Amiruddin said among the works taking place currently for the elevated sections were utilities relocation, site clearing, bored piling works, pile cap works and pier column construction works.
"At this pace, we should be able to start launching the segment box girders to construct the elevated guideway in the third quarter of this year," he added.
For underground works, he said the work was progressing well at 6%, which included utility relocation, excavation for station boxes and shafts, and tunnel boring machine (TBM) refurbishment as well as manufacturing.
He said 12 TBMs would be used to excavate tunnels for the SSP Line's underground section.
Of these, eight are refurbished machines which were used on the MRT Sungai Buloh – Kajang Line, and the remaining four new.
Meanwhile, Amiruddin said the value of yet to be awarded packages would not be affected by the movement of the ringgit.
"Foreign denominated (packages) are mostly in systems and we awarded all of it in 2016. So we have locked in the (packages) prices," he added. – Bernama
Source: www.thestar.com.my
(Visited 35 times, 1 visits today)