15 August 2019
Finding a suitable place to live can be such a tedious and daunting task especially when you are not sure what is going to happen within the neighbourhood that you are interested in.
The rule of the thumb is never buy a property next to an empty plot of land, abandoned site, or aging low-cost flats as there is high possibility the area could be redeveloped.
If at all there is vacant land nearby a property which you are eyeing and it is meant for infrastructure projects like the mass rapid transit (MRT) or light rail transit (LRT), you will make no mistake buying it.
You may be disappointed in the medium term because of the noise and pollution but look at the long-term benefit and the possibility of your property price increasing and the expected high rental potential.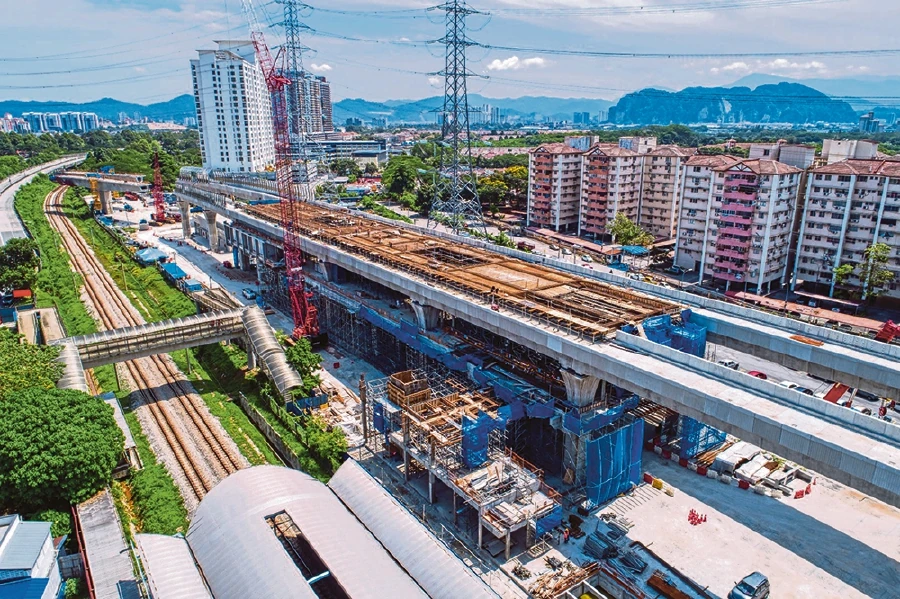 The northern frontiers of Kuala Lumpur, popularly known as KL North, is an emerging hotspot worth investing in, especially since the Sungai Buloh-Serdang-Putrajaya (SSP) line is passing through in two years.
The 52.2km SSP Line is the second line of the Klang Valley MRT project to be developed. It will serve a corridor with a population of about two million people stretching from Sungai Buloh through the centre of Kuala Lumpur and its southern suburbs to Putrajaya, the federal administrative centre.
KL North cover areas like Kepong, Jinjang, Selayang, Sentul and Jalan Kuching. The SSP line will have several stations there like Kepong Sentral, Metro Prima, Kepong Baru, Jinjang, Sri Delima, Kampung Batu, Kentonmen, Jalan Ipoh and Sentul West.
Phase One from the Sungai Buloh Station to the Kampung Batu Station will begin operations in July 2021, while the rest of the line from the Kampung Batu Station to the Putrajaya Sentral Station will be operational under Phase Two in July 2022.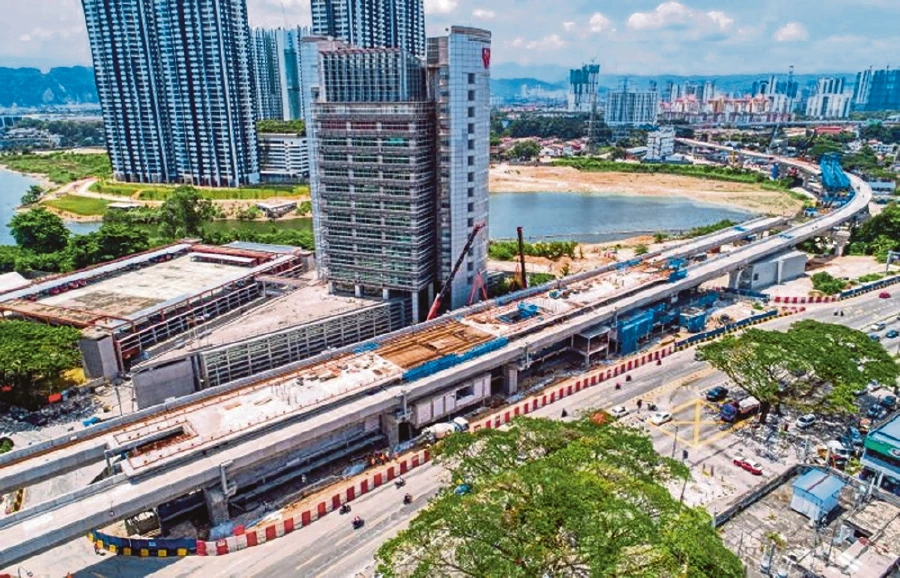 MRT a bonus for Kepong residents
The co-founder of KSD Group of Companies Datin Talweender Kaur bought a three-storey link house in Laman Rimbunan, Kepong in 2015 and said she has no regrets buying it despite the chronic traffic congestion a few kilometers away because of the MRT construction.
"The current traffic in several parts in Kepong is bad during peak hours because of the MRT project, but we know the line will definitely contribute to a better tomorrow once it is completed. There are few MRT stations located in Kepong which is within the reach of Kepong residents. We expect traffic will reduce as it will be convenient for people to travel by MRT to major parts of the city," she said.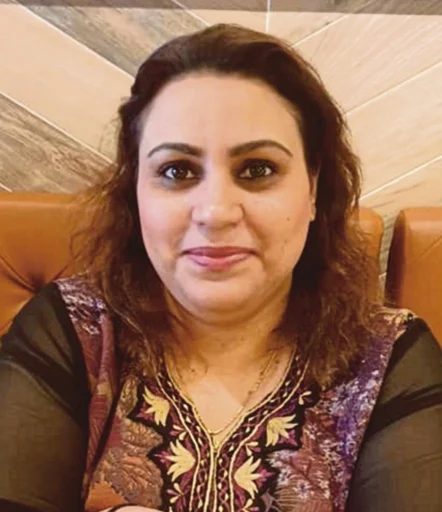 Talweender told NST Property that real estate transaction in Laman Rimbunan is picking up.
Laman Rimbunan, neighbouring Fadason Park, Taman Aman Putra and Kepong Entrepreneur Park boast resort-style living within a gated and guarded community enclave with splendid view of Kepong Metropolitan Park.
Phase 1, comprising 243 units of three-storey link houses, with built-up areas of 2,571 sq ft, was launched in 2004 from RM388,000 to RM691,800.
Phase 2, with 148 three-storey link houses and built-up areas of 3,033 sq ft, was launched in 2007 and priced between RM471,800 and RM852,800.
The final phase in Laman Rimbuan was three-storey semi-detached homes, with built-ups of 3,070 to 4,295 sq ft, selling from RM1.48 million to RM2.28 million.
According to real estate agents, the three-storey link houses are currently transacting at around RM1.2 million to about RM1.8 million.
Talwender said despite getting offers from home buyers, she has no reason to sell.
"We like this place. This area is suitable to raise my children. Since we moved here about two years ago, I see more and more people coming here thanks to the MRT project. Furthermore, Kepong is located only 15 minutes away from the KL city centre. It is an ideal location with easy access to Selayang, Sg Buloh and Duke Highway.
"Kepong is also a food paradise and a great place to shop. We do not need to drive to the city centre as everything is available within our reach. Aeon Big Supermarket is just five minutes drive from our home. Tesco Manjalara is 10 minutes away and Tesco Selayang is about 15 minutes drive. Kepong is basically very strategic with easy access to major roads and highways," she said.
Talweender has also invested in a three bedroom apartment that is located within 5km radius to her home, and about 800m away from the upcoming MRT Station in Kepong.
Her intention is to lease the apartment long-term for recurring income.
On whether she will buy another property in Kepong, Talweender said it would depend on the reputation and branding of the developer, the concept of the development and pricing.
"Investing in Kepong is never a wrong decision because of the amenities and the surroundings. It has developed tremendously in the last 10 years," said Talweender.
Source: www.nst.com.my
(Visited 155 times, 1 visits today)