Maluri MRT Station is an underground MRT station located on the eastern fringe of Kuala Lumpur, situated near and named after Taman Maluri in Cheras.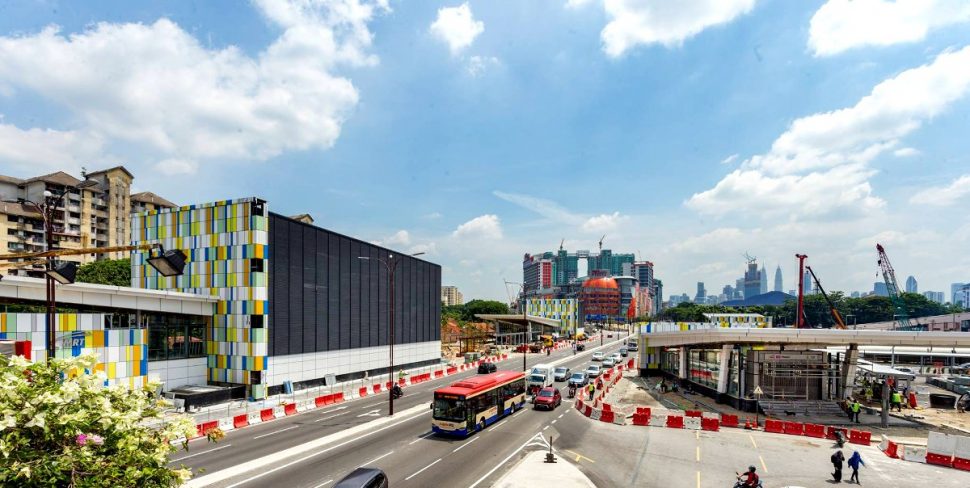 This underground Maluri MRT station serves the MRT Sungai Buloh-Kajang Line and the station serves as a paid-to-paid interchange between the MRT and the LRT lines.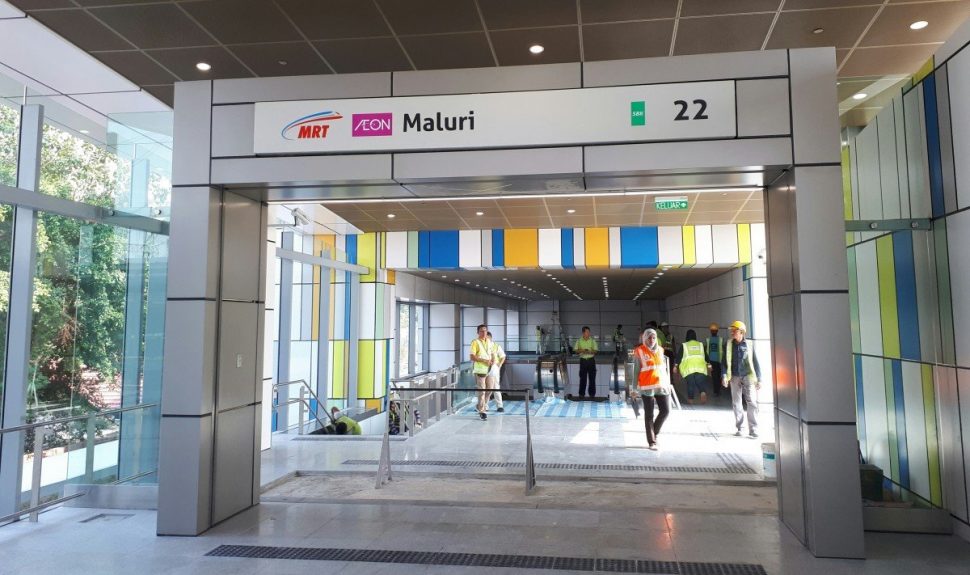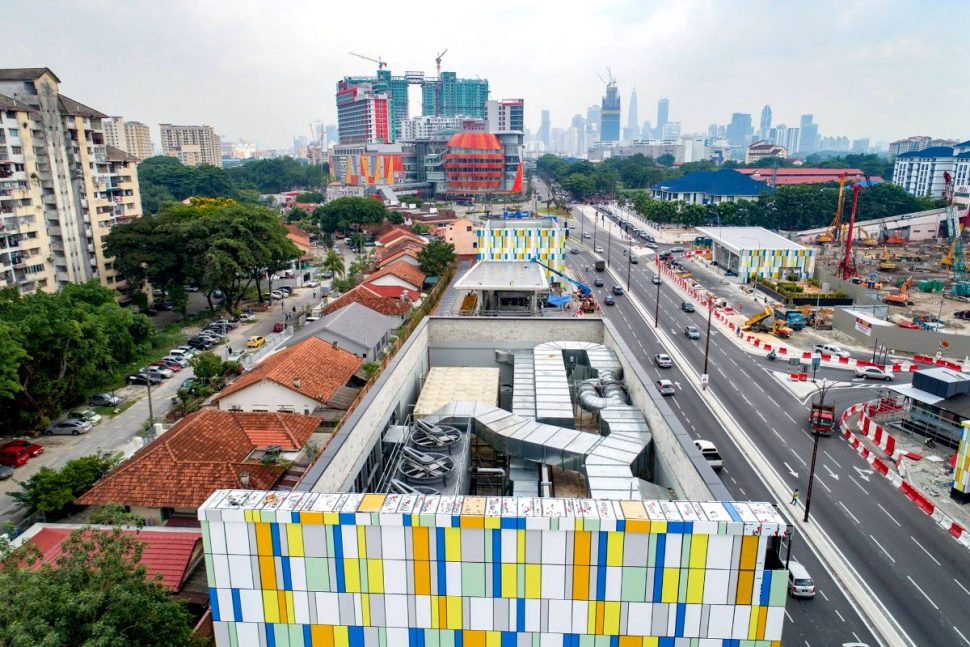 The station is located at Jalan Cheras Lama near AEON-JUSCO Taman Maluri shopping center, adjacent to Jalan Cheras and Kerayong River, with access points towards the road and the eastern tip of Taman Miharja.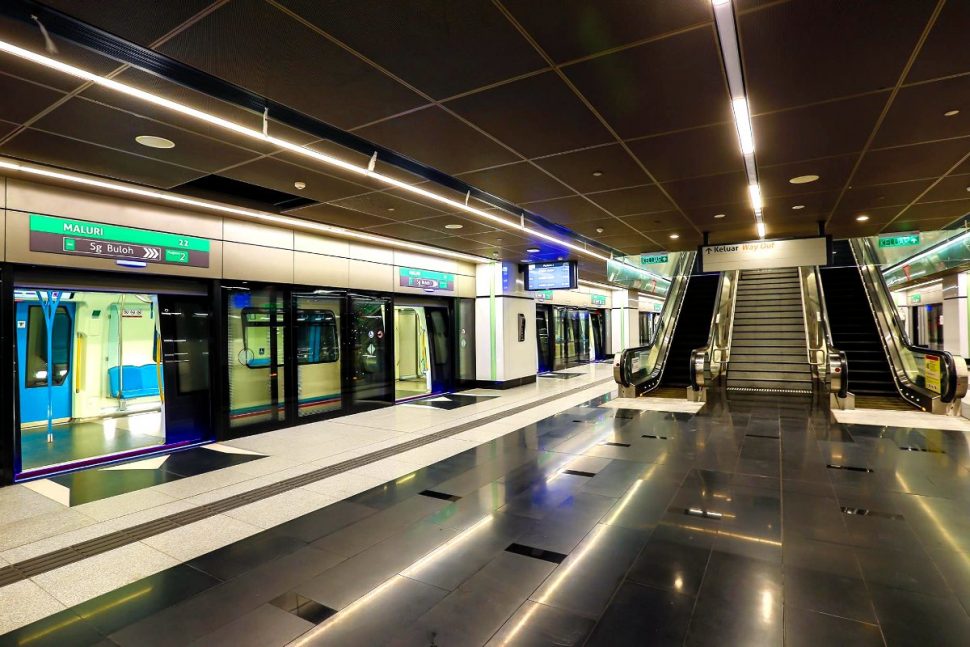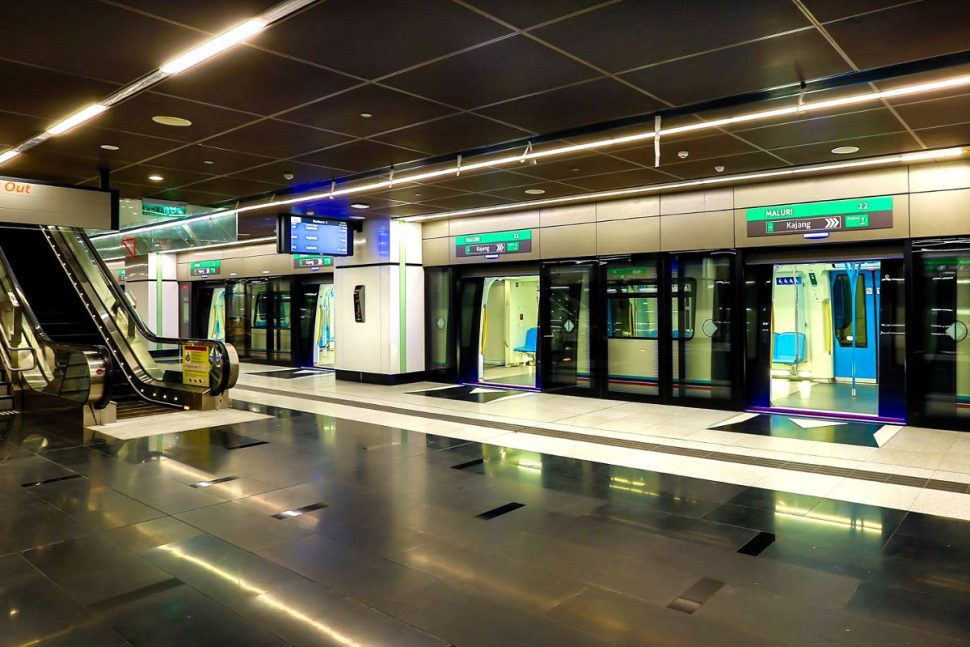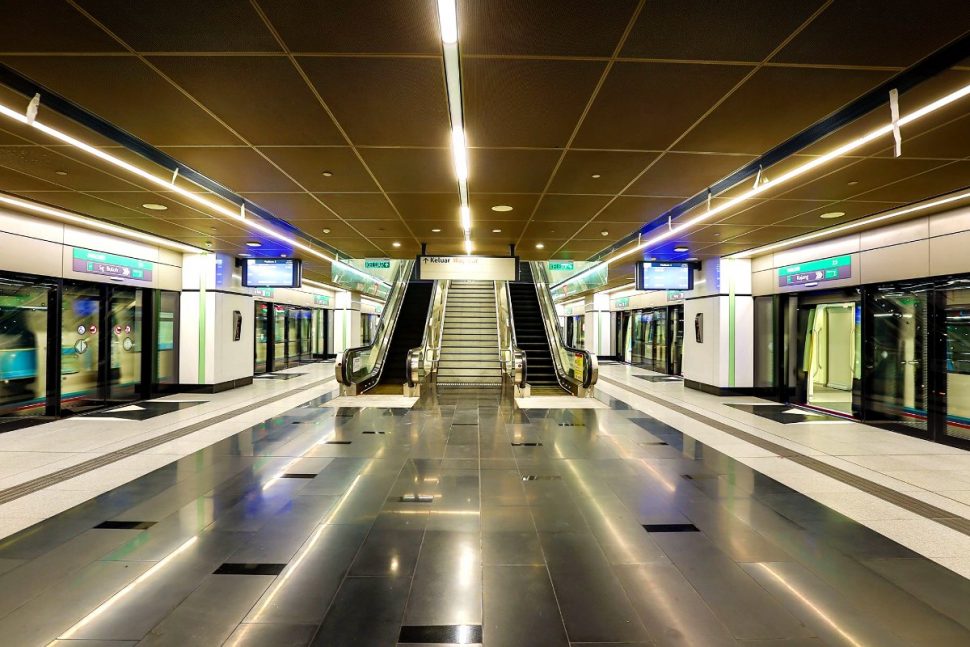 Maluri Station is located on a site undergoing rapid urban renewal that will see it embracing a new generation.
Hence it is natural that this station takes on the theme "New Generation" that presents a lighter, more playful manner to add character to the local urban context, setting a new precedent and give character to this old town in Cheras area.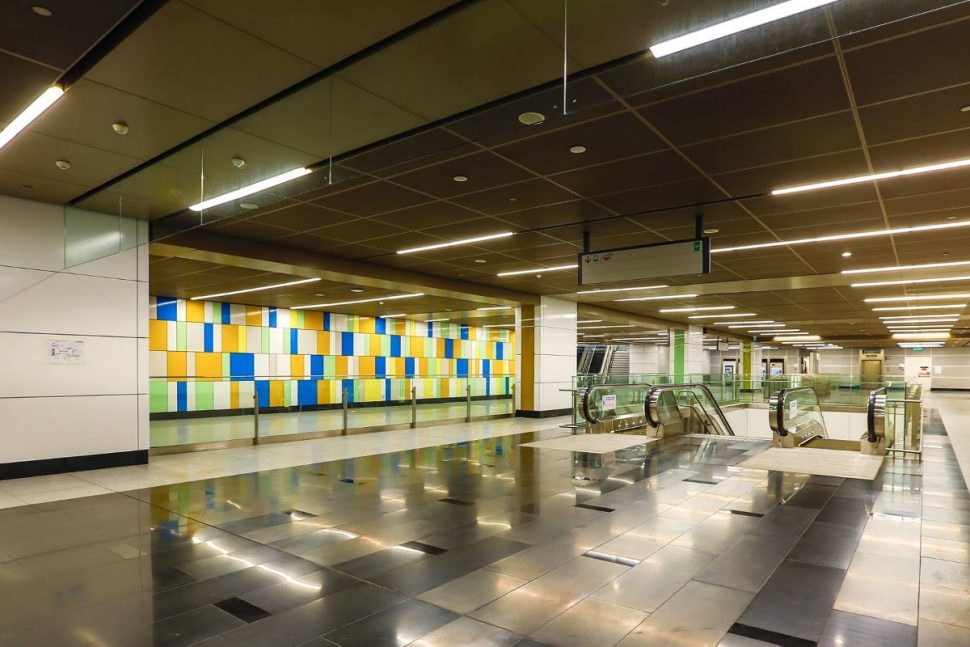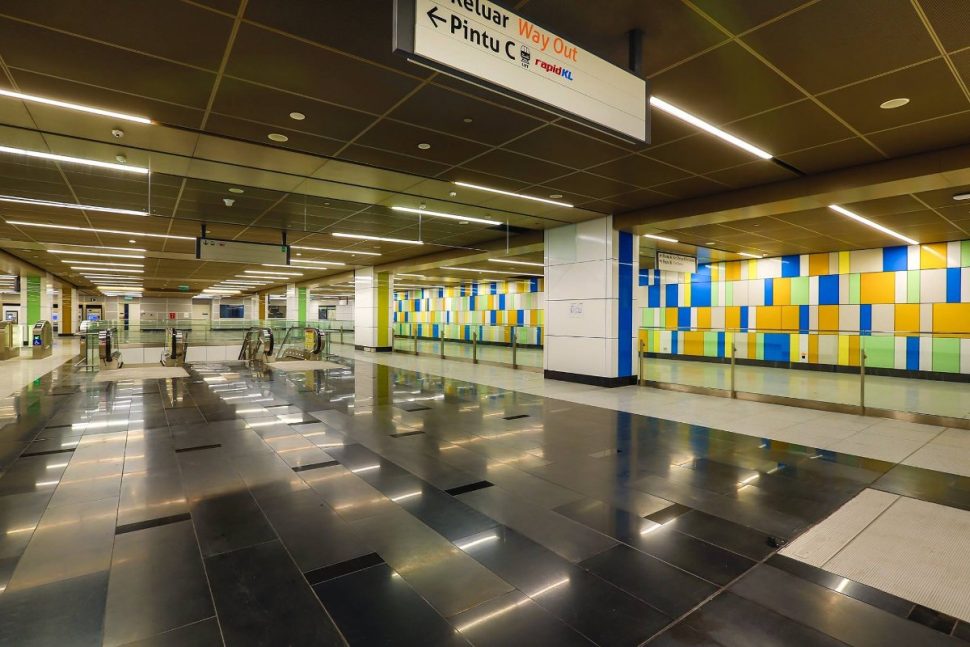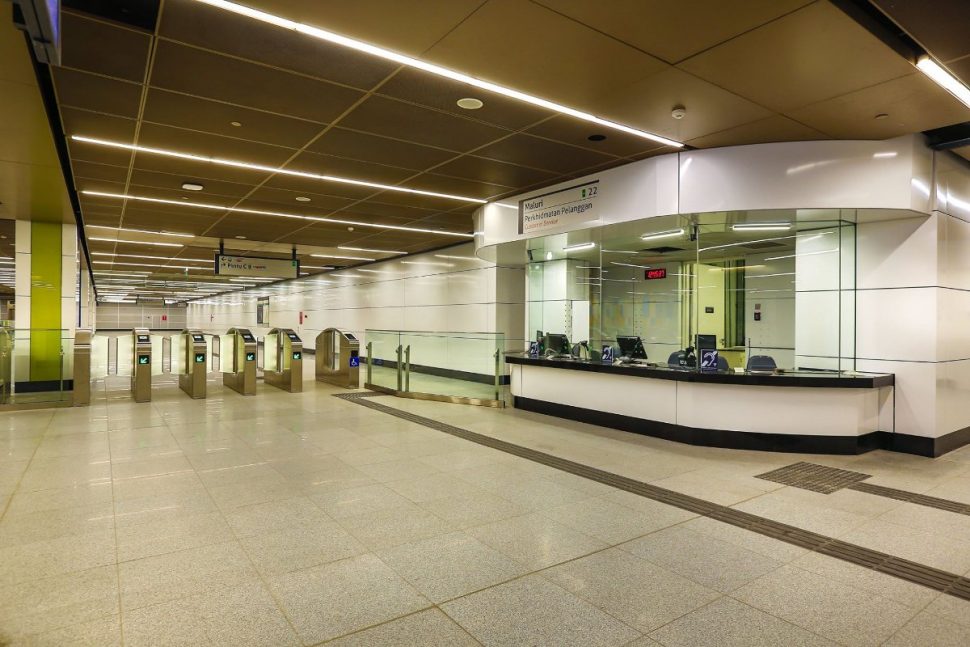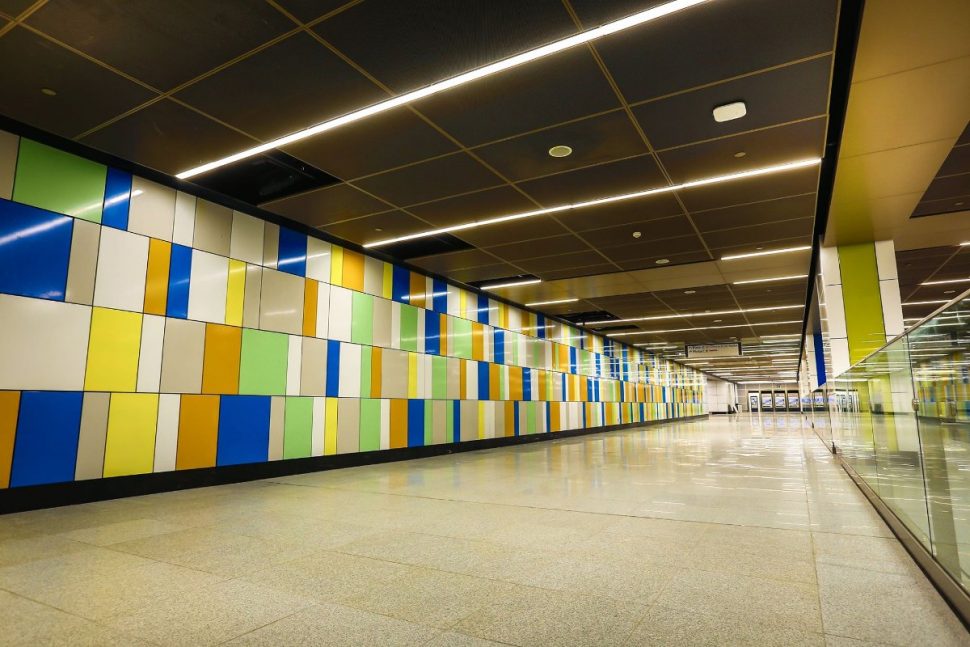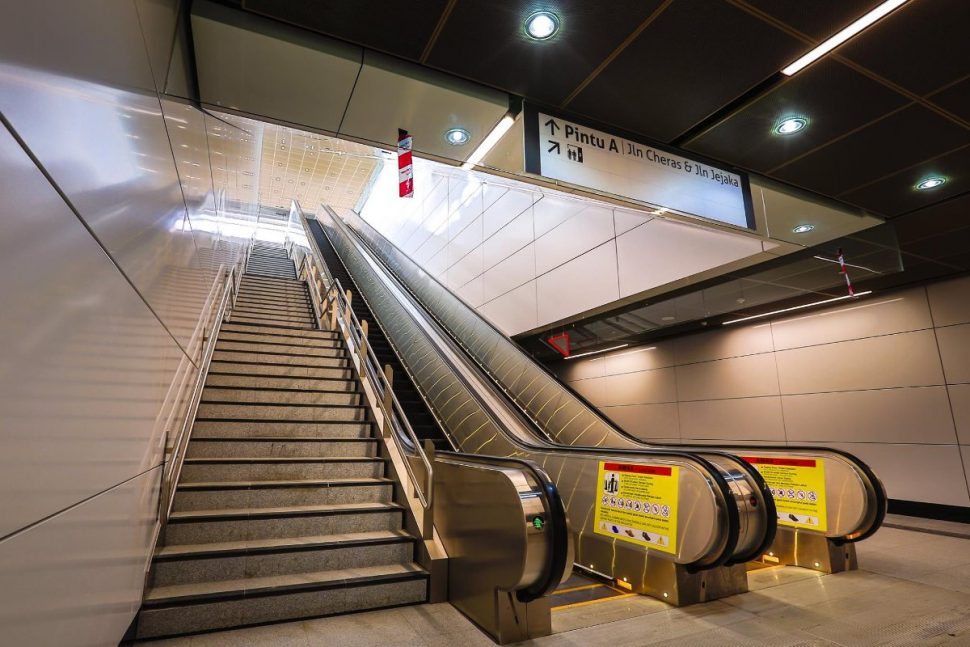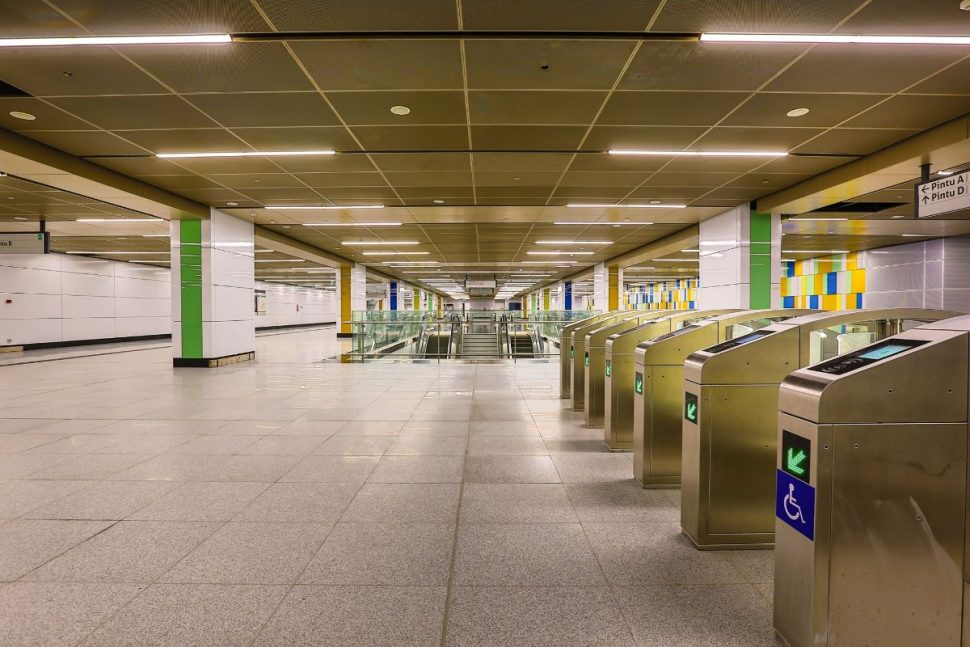 Location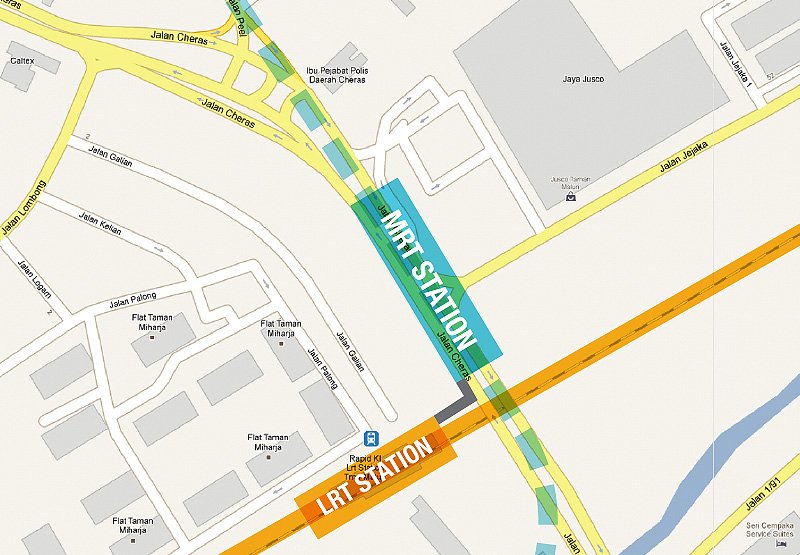 Station Design
The station has two levels – a concourse level with fare gates, customer service office, toilets and machinery rooms. Escalators lead down to the island platform below.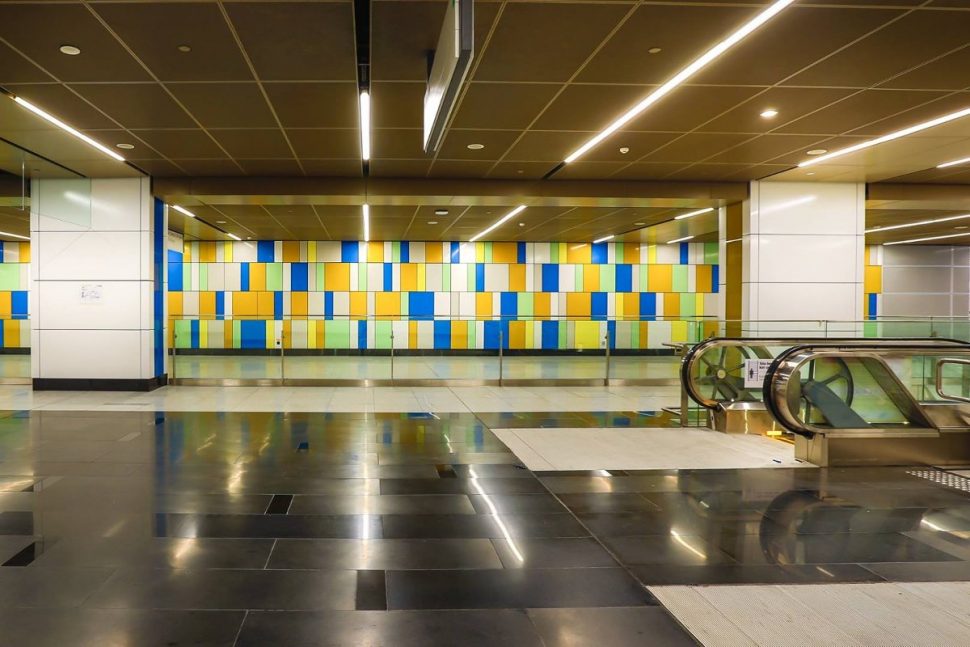 The MRT station four entrances/exits with escalators, lifts, and staircases.
Entrance A is located on the Kajang-bound side of Jalan Cheras allowing access to AEON Taman Maluri Shopping Centre. Entrance B on the Kuala Lumpur-bound side of Jalan Cheras allowing access via a covered walkway to Sunway Velocity Shopping Mall.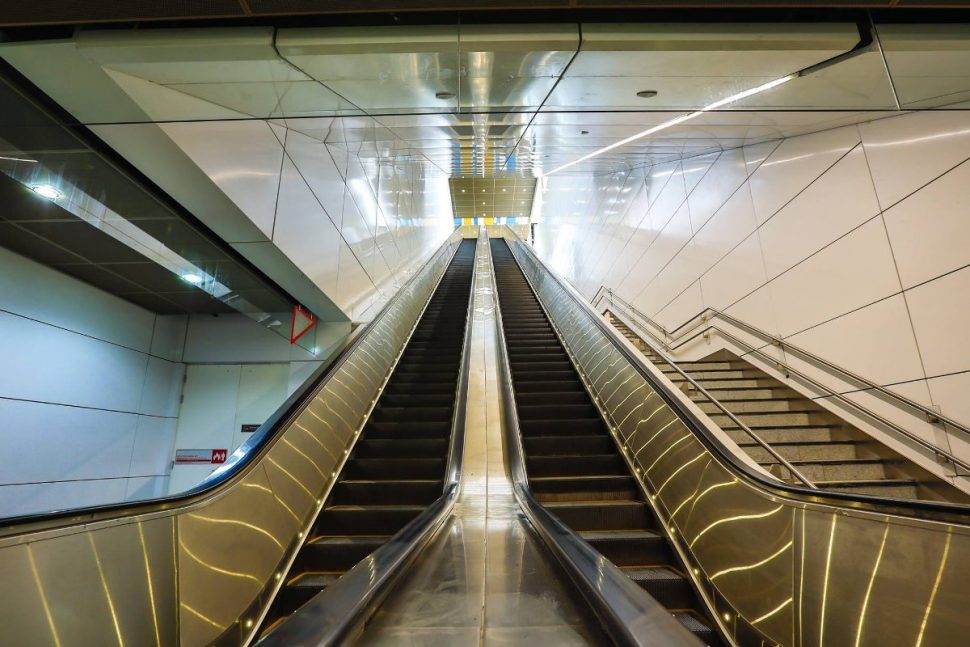 Entrance C which is directly connected to the paid-to-paid linkway to the LRT station; and Entrance D which is also on the Kajang-bound side of Jalan Cheras allowing access to the Maluri Bus Hub and the park and ride facilities.
Station Layout
Level
Description
LRT Platform Level (L2)
Platform 1: Ampang Line towards Chan Sow Lin
Platform 2: Ampang Line towards Ampang
LRT Concourse/ MRT Entrance C / Linkway (L1)
Ticketing Machines, Faregates, Station Control, Staircase, Escalators and Lift to/from platform, Entrances to paid-to-paid pedestrian linkway
Street Level (G)
Jalan Cheras, Maluri Bus Hub, Taxi Lay-by, Pedestrian Crossing, 7-Eleven store, Ramly Burger kiosk, clothing store and other shops, Entrance/Exit A to AEON Mall, Entrance/Exit B and pedestrian walkway to Sunway Velocity Mall, Entrance/Exit D to Maluri Bus Hub and Park and Ride
MRT Concourse (B1)
Station Control, Ticketing Machines, Faregates
MRT Platform Level (B2)
Platform 1: Sungai Buloh–Kajang Line towards Kajang
Platform 2: Sungai Buloh–Kajang Line towards Sungai Buloh
Paid To Paid Link Between Maluri MRT and LRT Station
The Maluri MRT Station will connect to the Maluri LRT Station via a Paid-To-Paid linkway.
The linkway was built together with the MRT station. It connects the LRT station at the paid area of the concourse level while at the MRT station, the linkway connects directly to Entrance C which is located one level above ground level. From Entrance C, escalators, a lift and staircase go directly down to the paid area of the concourse, which is located on the first underground level.
As the linkway is part of the paid area of both stations, there are no direct exits to the outside. Unlike the MRT station, the linkway is not air conditioned.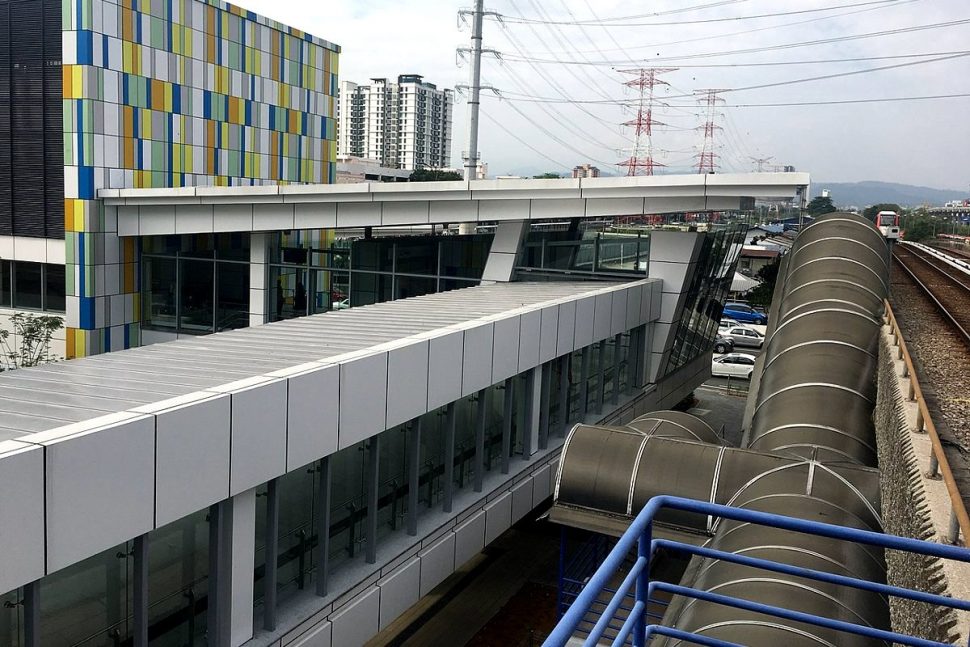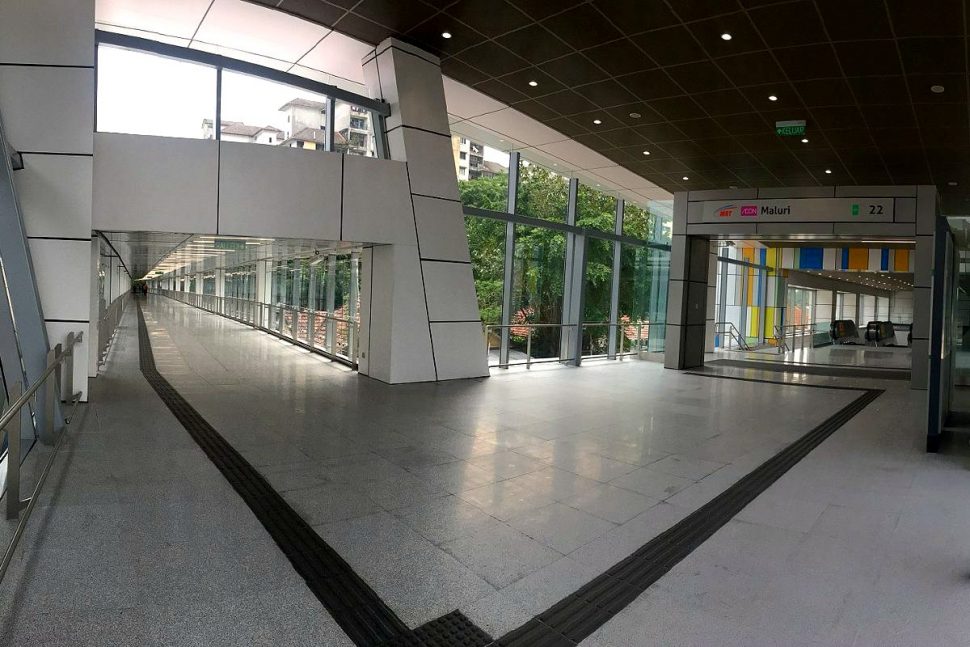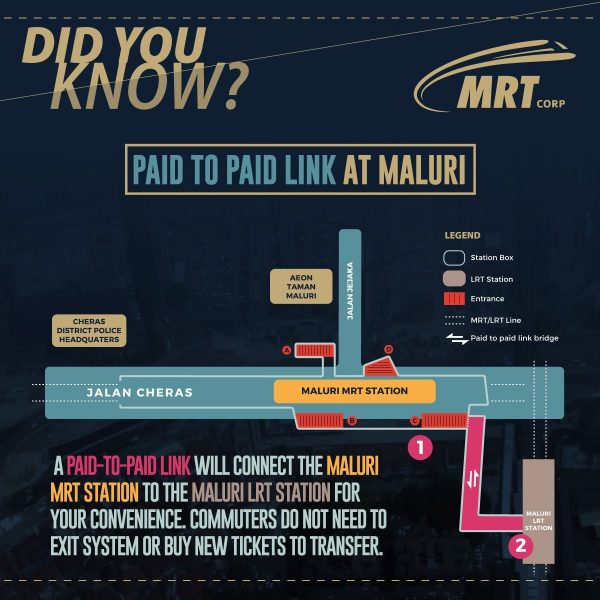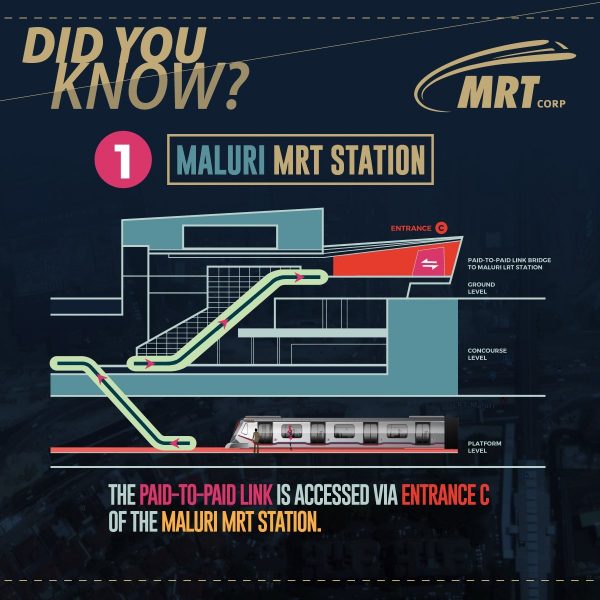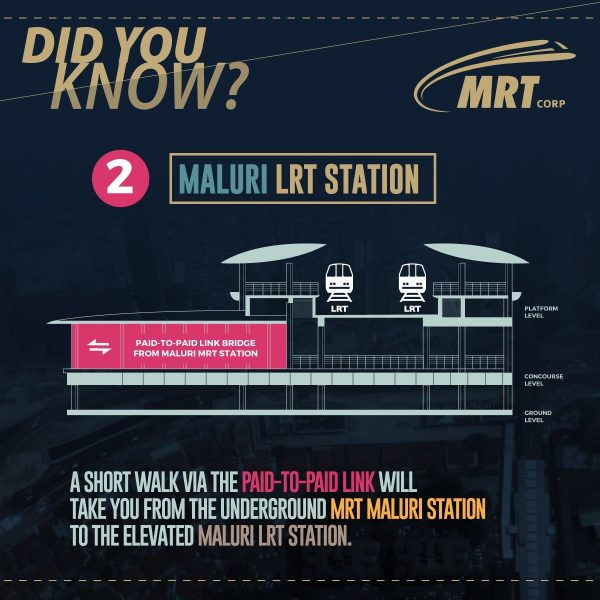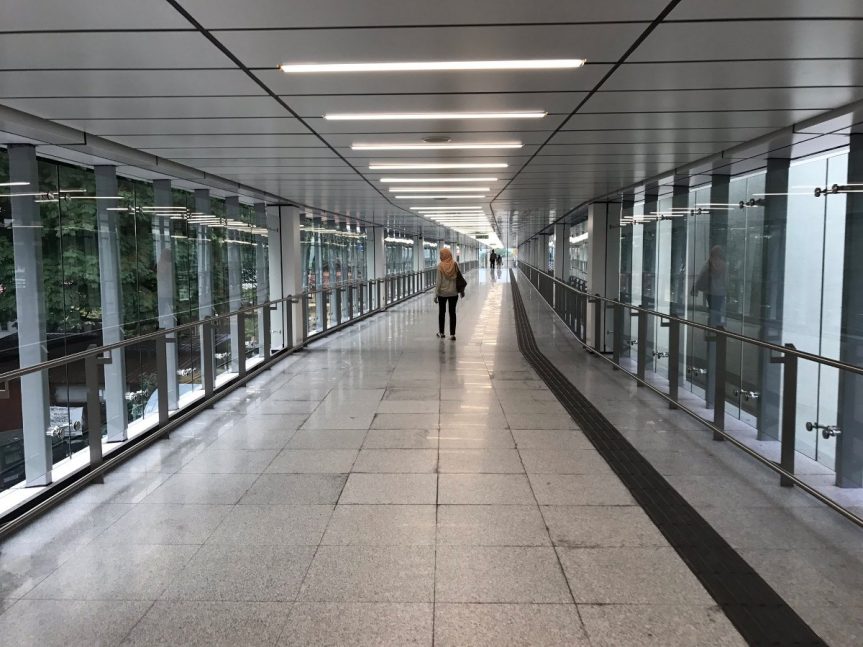 Facilities
Feeder bus
Lift
Escalator
Park and Ride
Surau
Public Telephone
Ticket Vending Machine
Public Toilets
Customer Service Office
Island Platform
(Visited 4,320 times, 5 visits today)