The Kota Damansara MRT Station is an MRT station serving Kota Damansara in Selangor.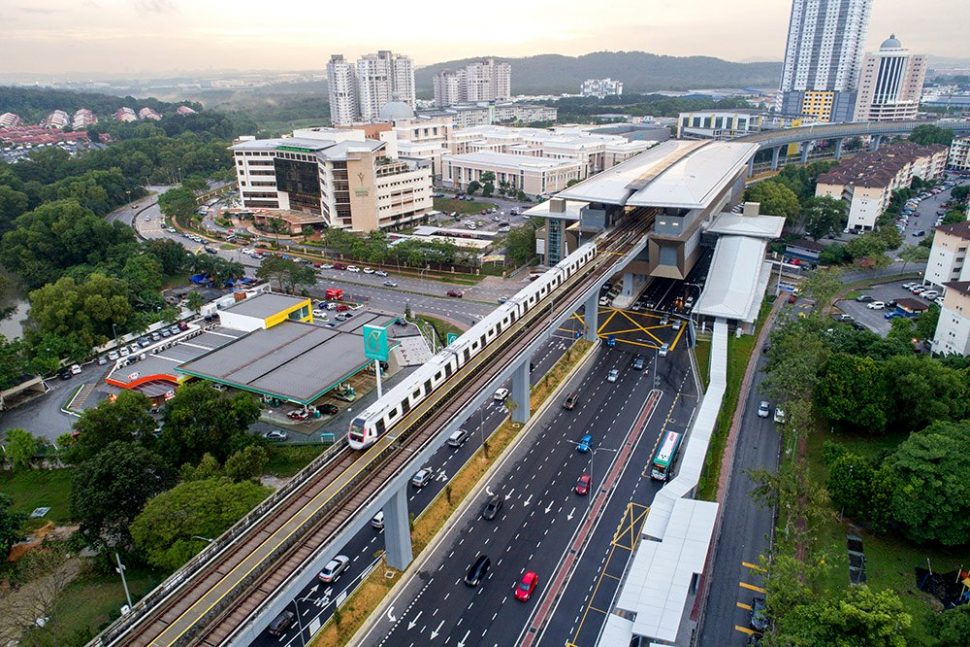 It serves as one of the stations on Klang Valley Mass Rapid Transit (KVMRT) Sungai Buloh-Kajang Line.
The station is located near SEGi University Kota Damansara and the Tropicana Medical Centre.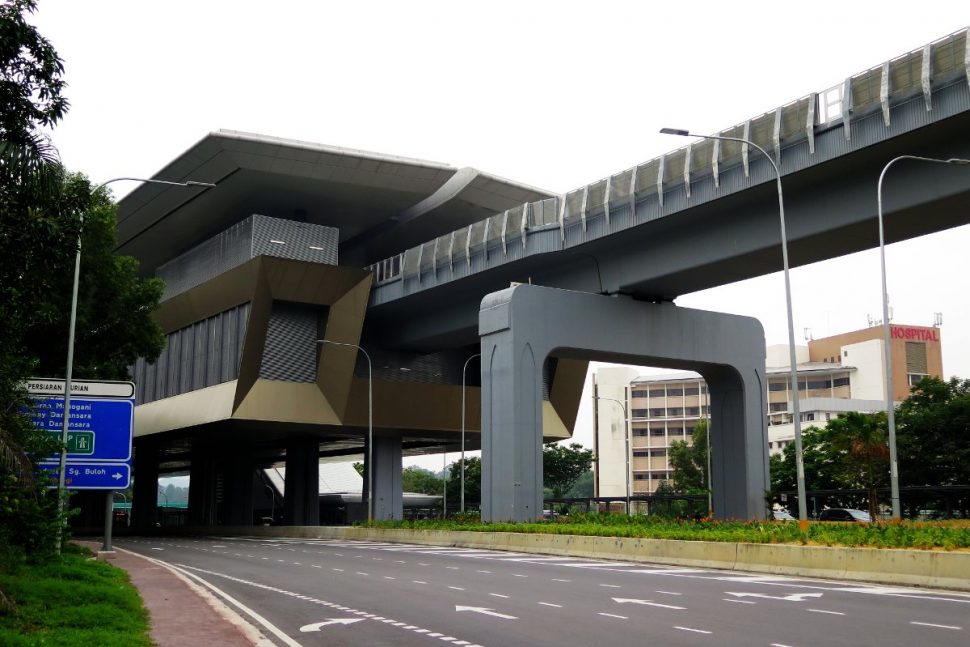 Station Design
The station adopts the standard design for all elevated stations of the MRT Sungai Buloh-Kajang Line. The station is built above Persiaran Surian with entrances on either side of the road. Feeder bus stops and lay-bys are located at the base of both entrances.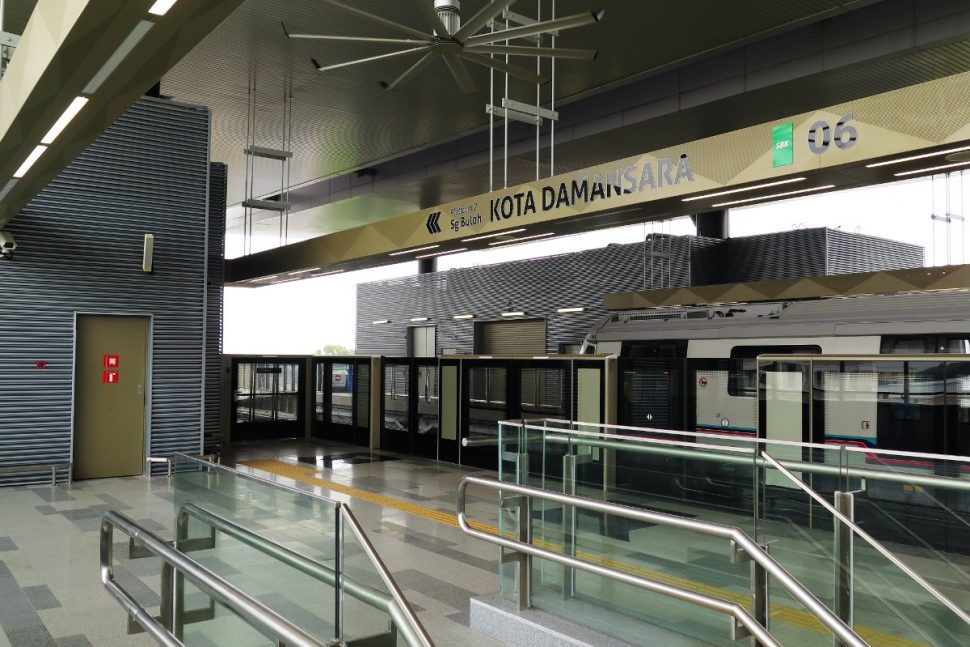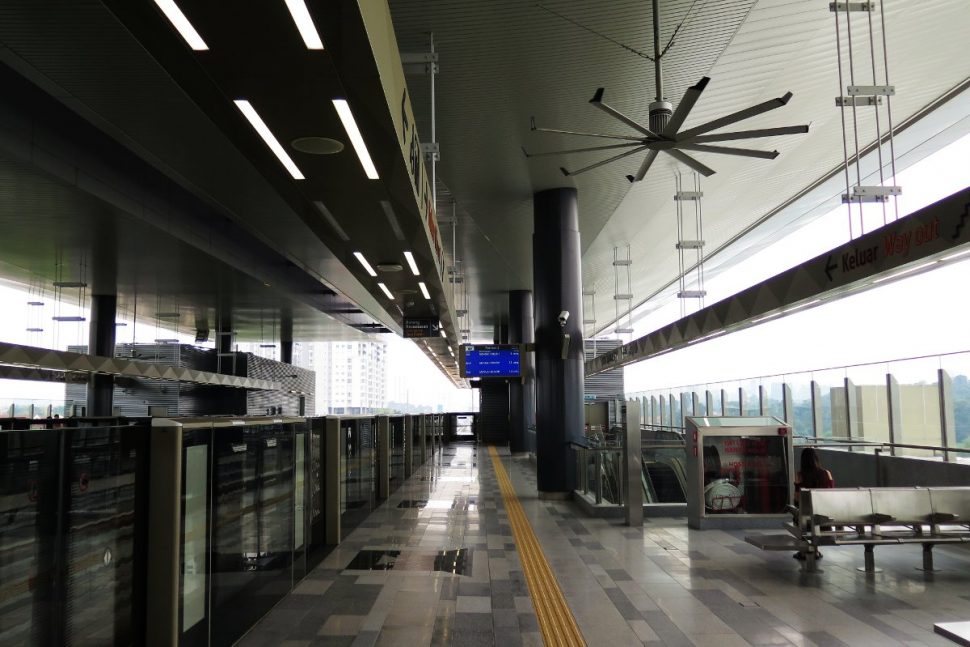 Station Layout
Level
Description
Platform Level (L2)
Platform 1: Sungai Buloh–Kajang Line towards Kajang (SBK35)
Platform 2: Sungai Buloh–Kajang Line towards Sungai Buloh (SBK1)
Concourse (L1)
Faregates to Paid Area, Escalators to Platforms, Ticketing Machines, Customer Service Office, Station Control, Shops, Entrance A and B escalators and lifts from Ground Level
Ground Level (G)
Feeder Bus Stop, Taxi Lay-By, Kiss and Ride Lay-By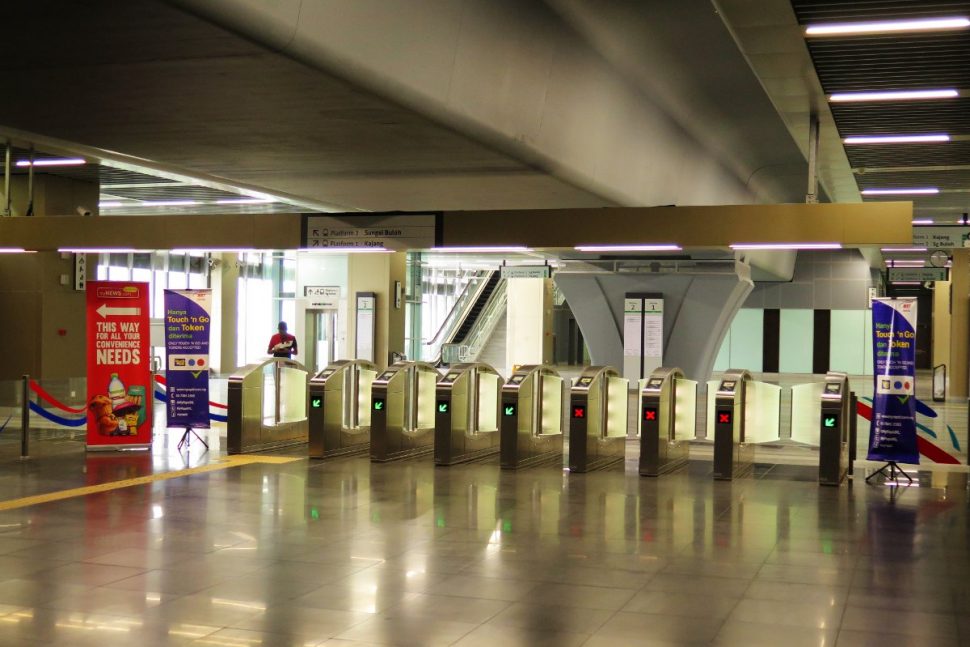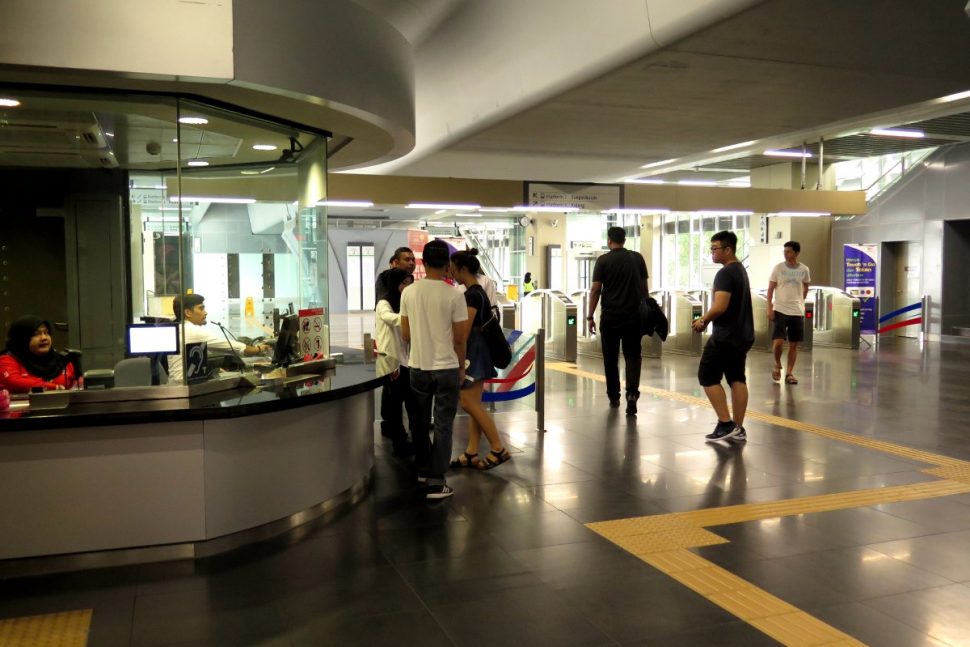 Location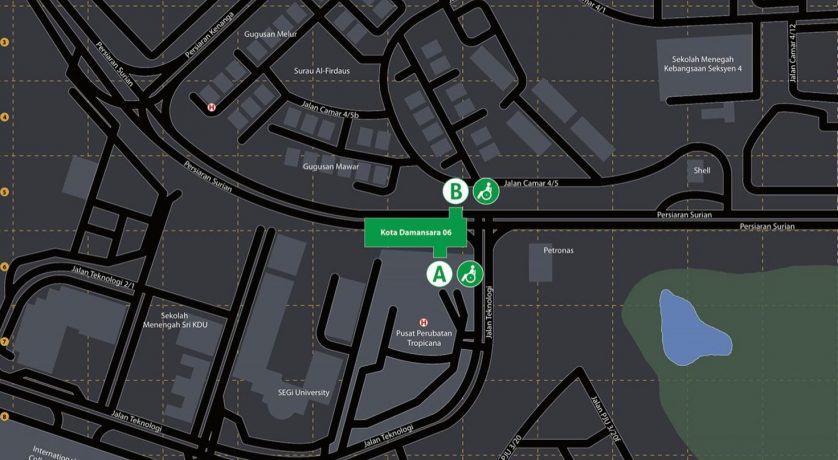 Facilities
Feeder Bus
Lift
Escalator
Public Telephone
Ticket Vending Machine
Public Toilets
Surau
Side Platform
Customer Service Office
MRT Feeder Bus Services
With the opening of the MRT Sungai Buloh-Kajang Line, feeder buses also began operating linking the station with several housing and industrial areas in Kota Damansara.
The feeder buses operate from the station's feeder bus stops adjacent to the station.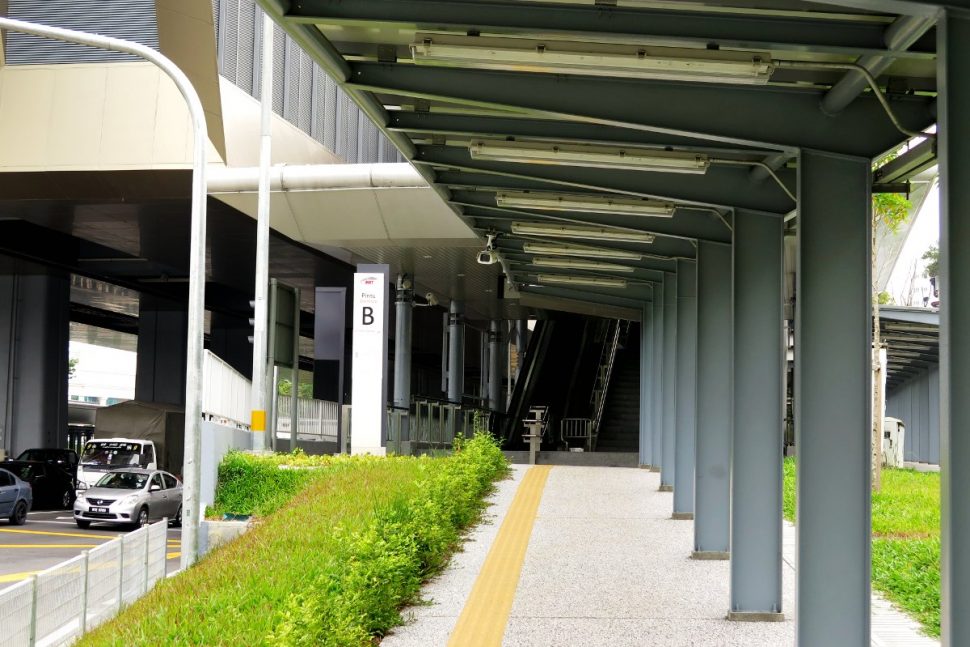 | Bus | Service Route | Via |
| --- | --- | --- |
| T805 | Kota Damansara station to/from Kota Damansara Seksyen 4 & 5 | Jalan Camar 4/1, Jalan Kenanga, Persiaran Kenanga, Jalan Sepah Puteri 5/1 |
| T806 | Kota Damansara station to/from Selangor Science Park | Jalan Teknologi |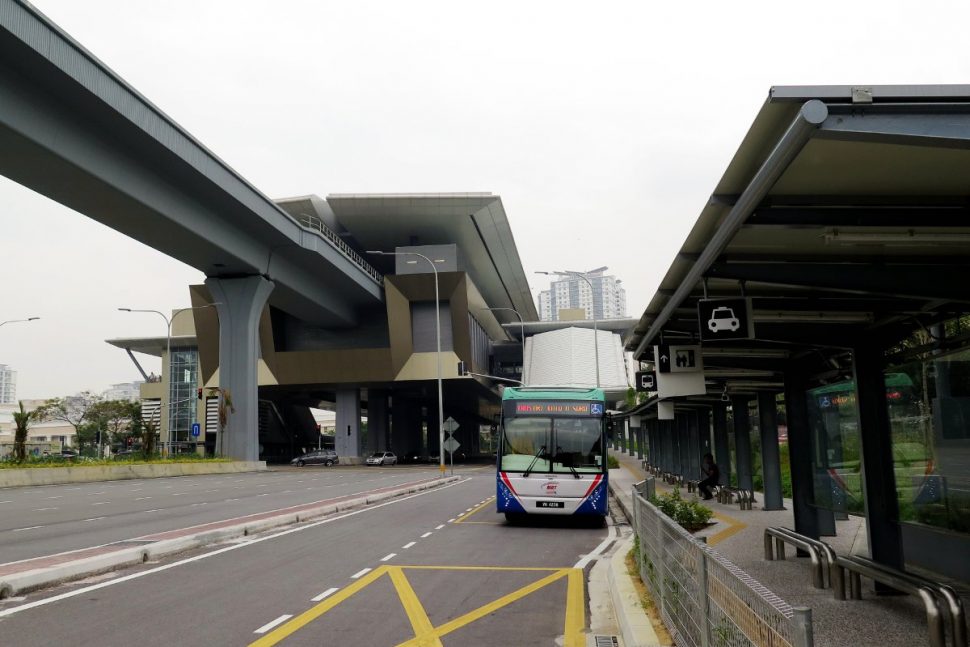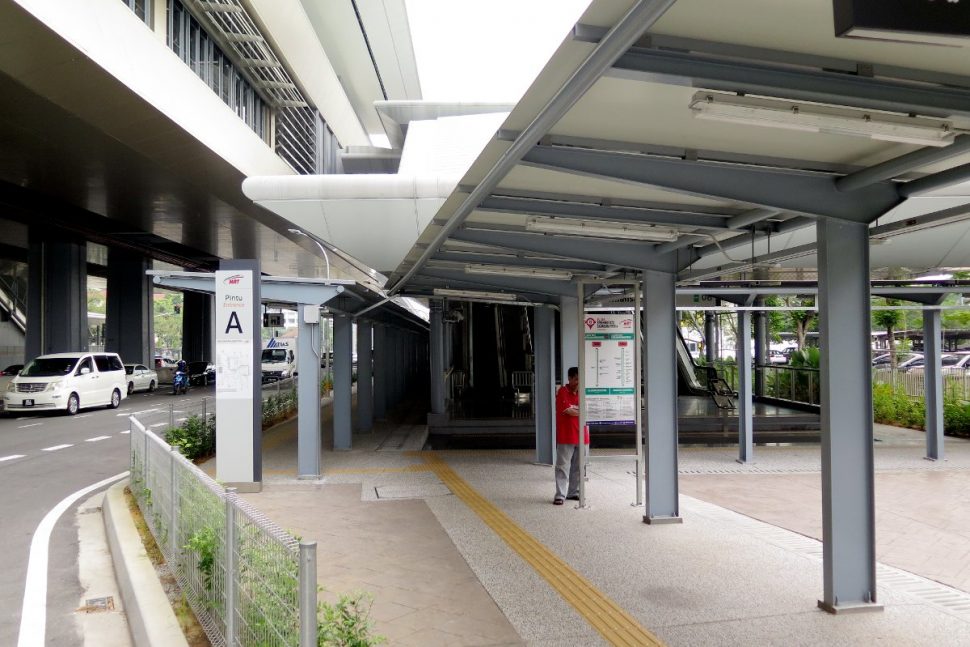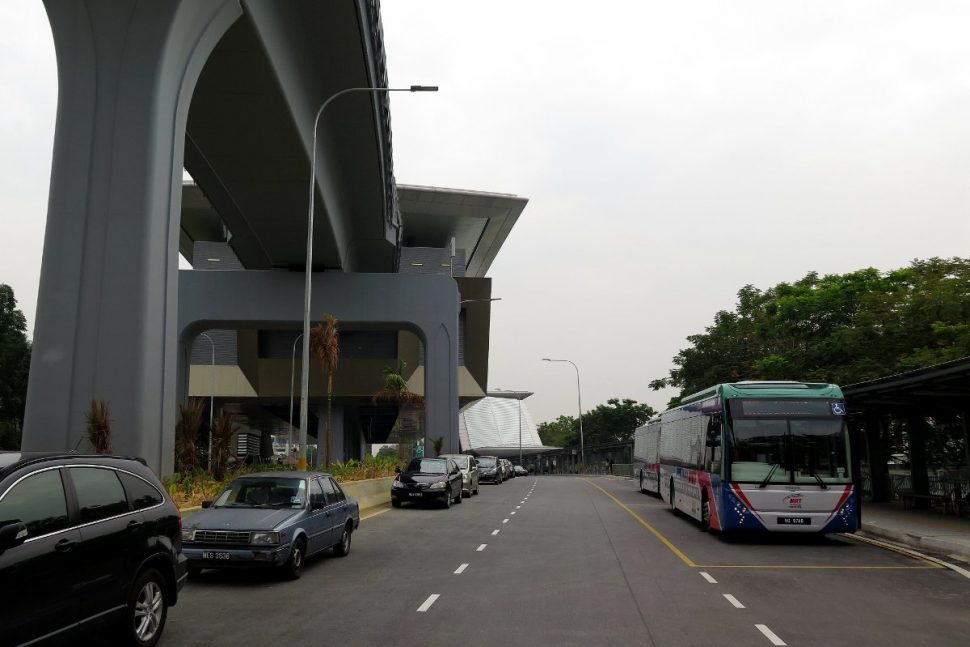 (Visited 766 times, 1 visits today)