The Phileo Damansara MRT Station is an MRT station serving the suburb of Phileo Damansara and Section 16 in Petaling Jaya, Selangor.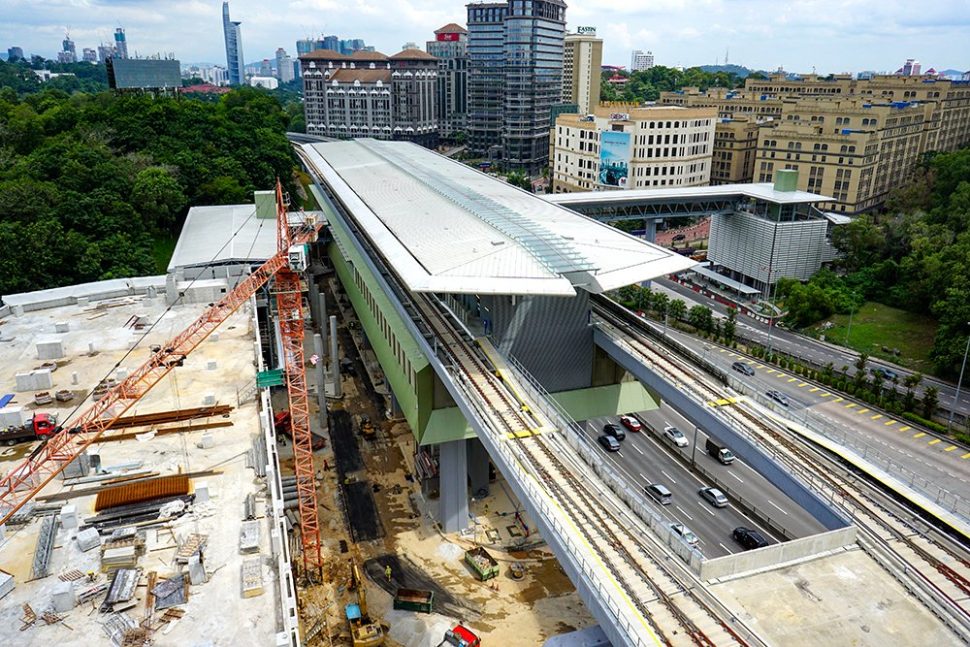 The park and ride facility and MRT feeder bus T815 and T816 are available at this MRT station.
The station has two entrances.
Station Design
Entrance A is located across the Sprint Expressway from the station, at the side of Jalan SS16/11 and adjacent to the Phileo Damansara Commercial Area.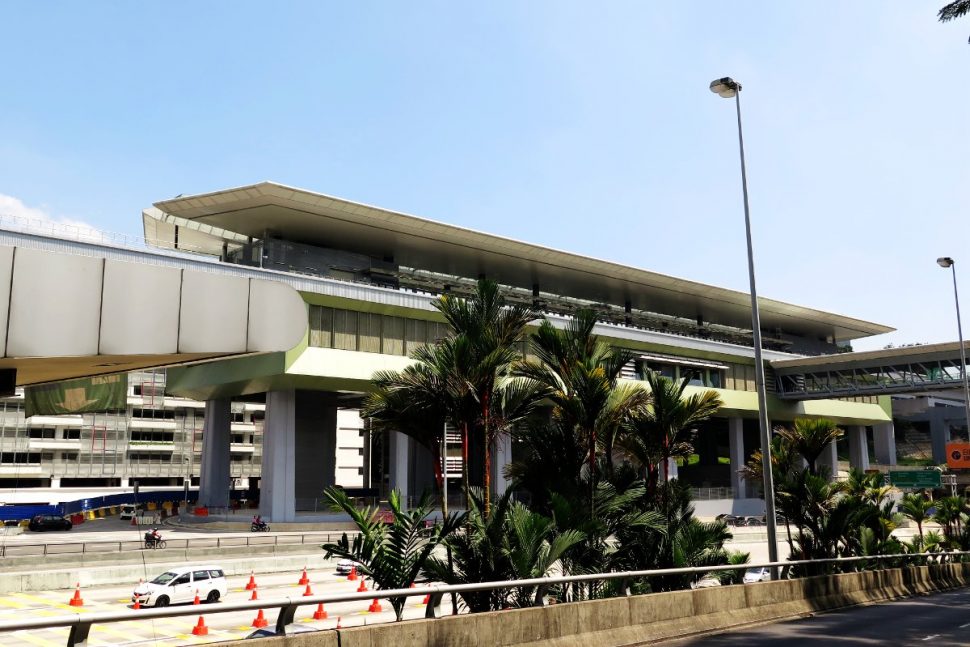 It is connected to the station by a pedestrian link bridge over the Sprint Highway. The feeder bus stop for the station is located at Entrance A.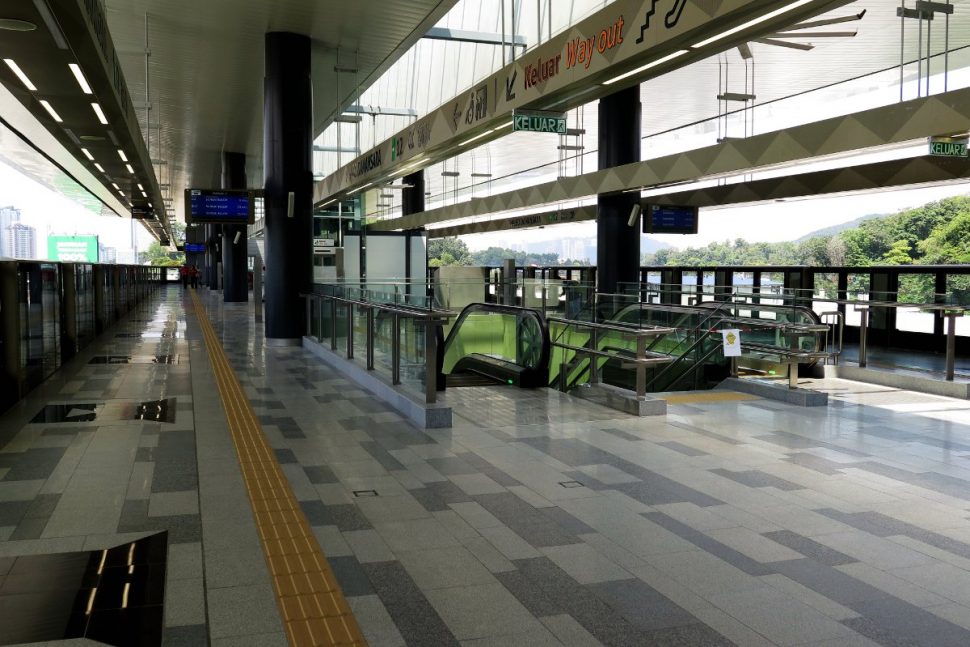 Entrance B is on the north side of the Sprint Highway (same side as the station), with escalators, lifts, and stairs leading to lay-bys at the ground level beneath the station.
Entrance B is also connected via a pedestrian link bridge to the nearby multi-storey park and ride building.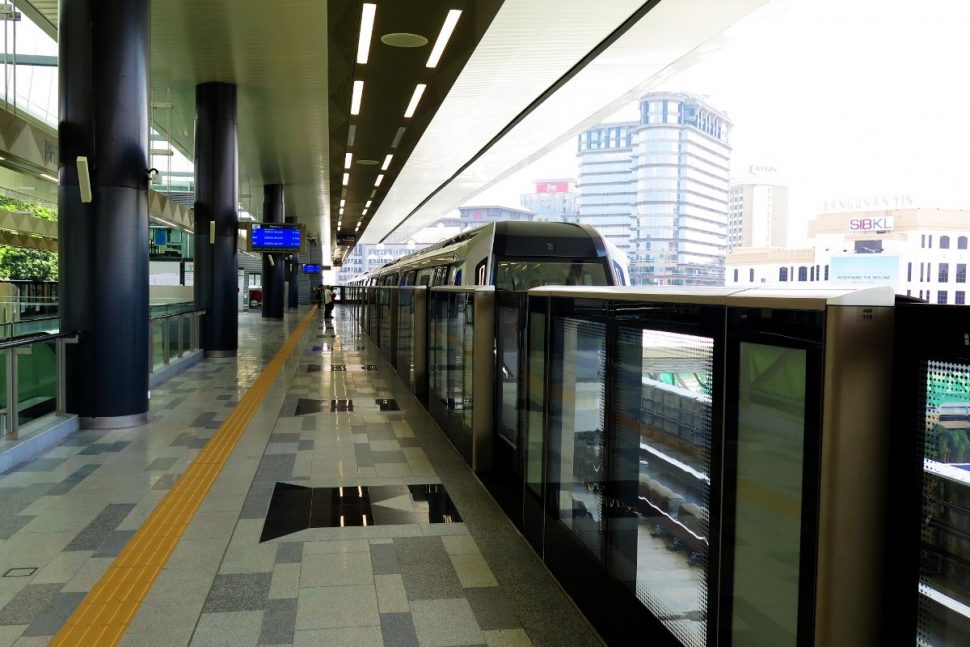 Station Layout
Level
Description
Platform Level (L2)
Platform 1: Sungai Buloh–Kajang Line towards Kajang (SBK35)
Platform 2 Sungai Buloh–Kajang Line towards Sungai Buloh (SBK1)
Concourse (L1)
Faregates to Paid Area, Escalators to Platforms, Ticketing Machines, Customer Service Office, Station Control, Shop, Entrance A to pedestrian link bridge over Sprint Highway, Entrance B escalators, lifts and stairs to ground level and pedestrian link bridge to multi-storey park and ride building
Ground Level (G)
Feeder bus stop, taxi and drop-off lay-bys at Entrance A; taxi and drop-off lay-by at Entrance B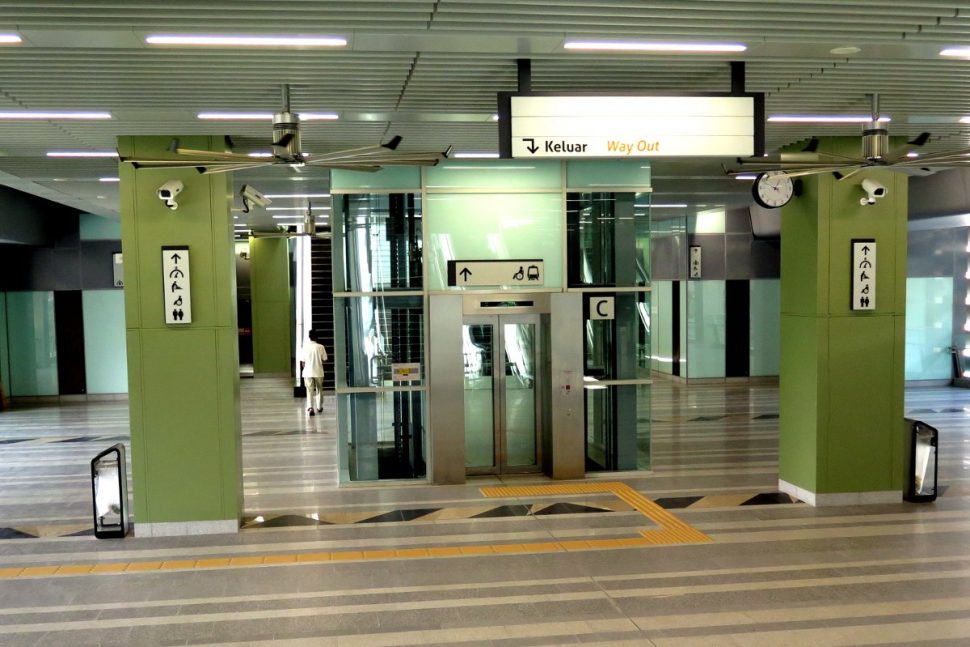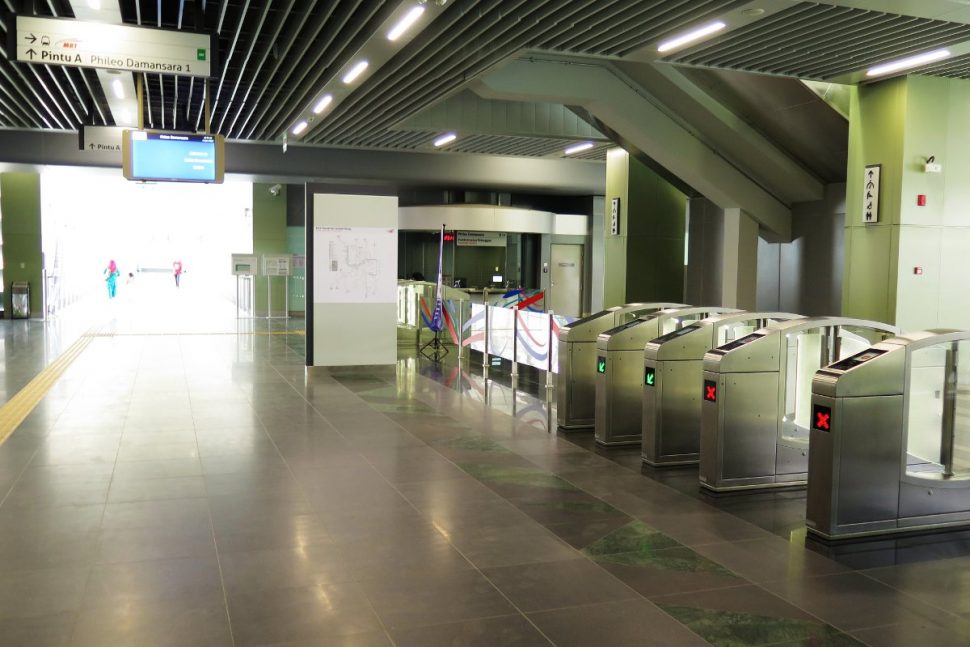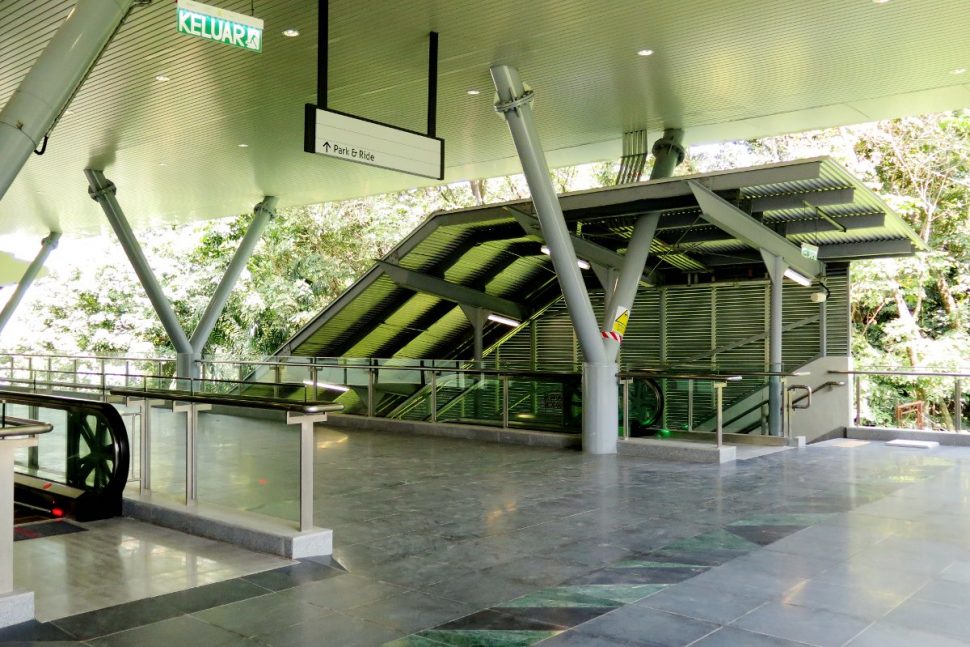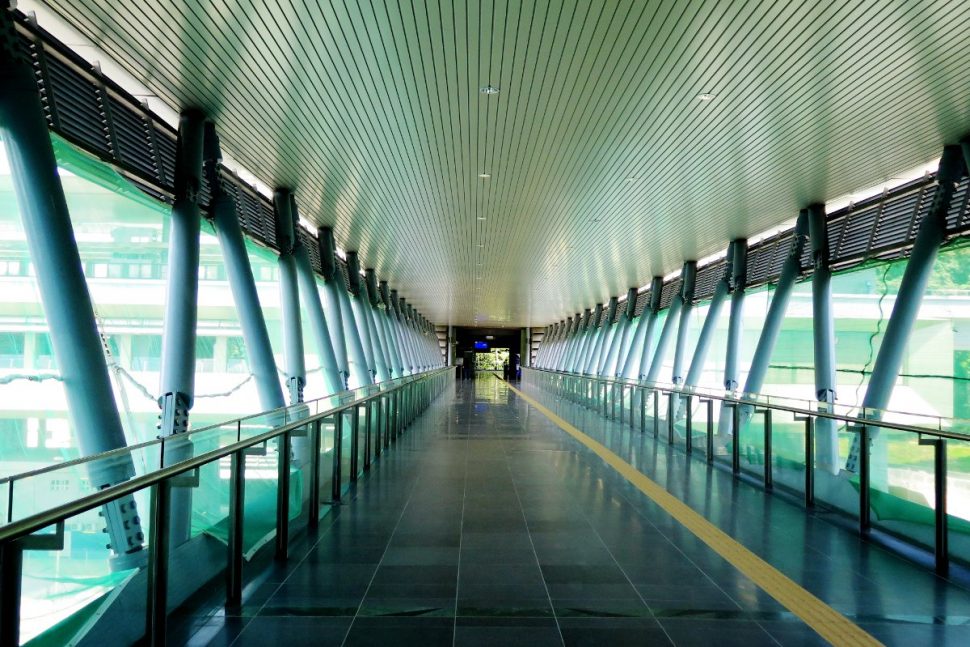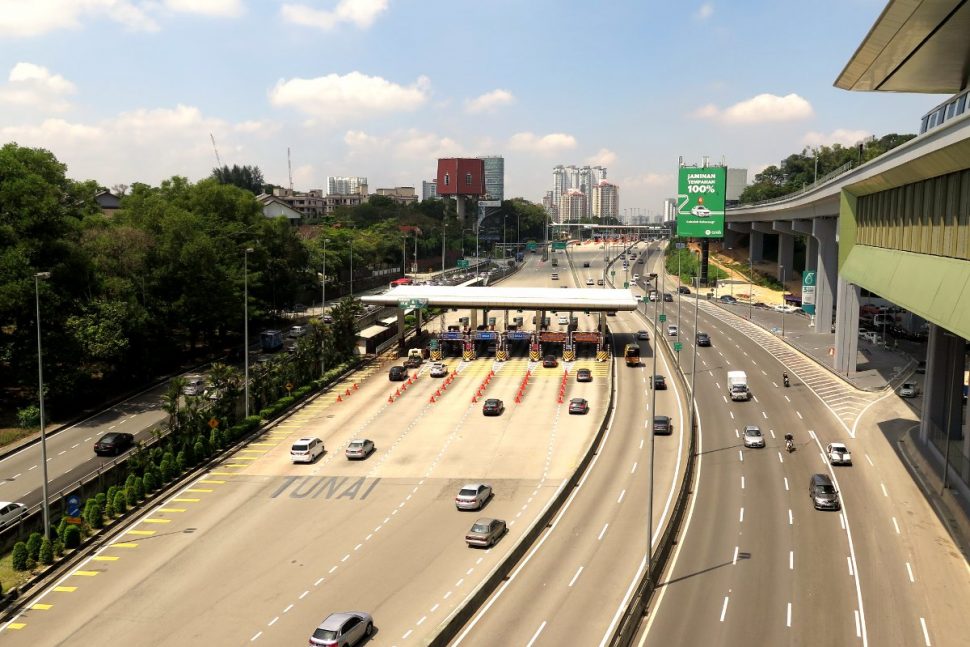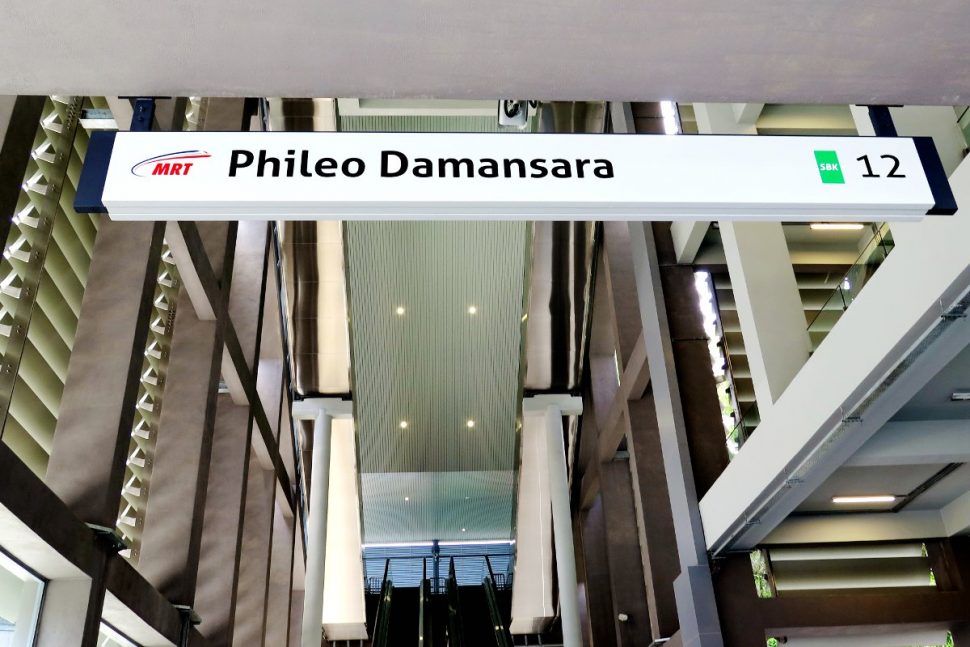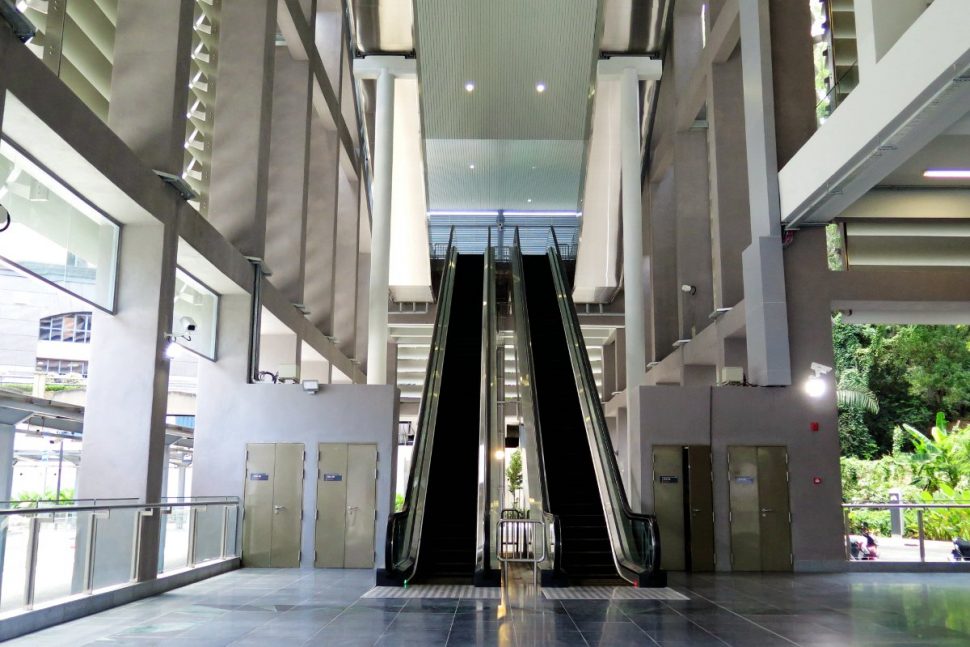 MRT Feeder Bus Services
With the opening of the MRT Sungai Buloh-Kajang Line, feeder buses also began operating linking the station with several residential areas in the northern part of Petaling Jaya and the University of Malaya.
The feeder buses operate from the station's feeder bus stop at Entrance A located across the Sprint Highway from station.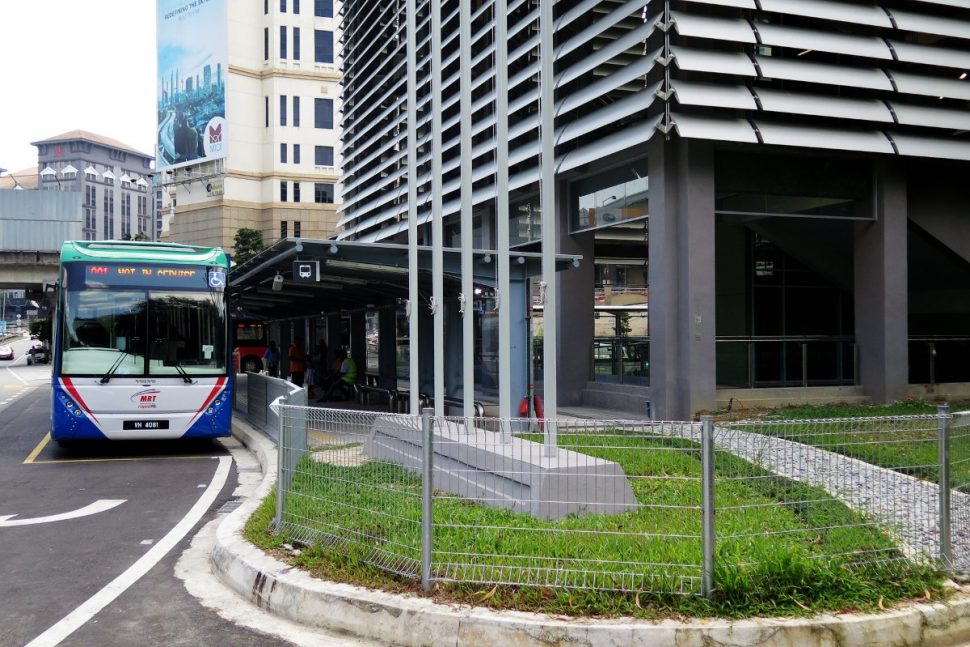 | Bus | Service Route | Via |
| --- | --- | --- |
| T815 | Phileo Damansara station to/from University of Malaya | Sprint Highway, Jalan 17/1, Jalan Universiti, Lingkungan Budi |
| T816 | Phileo Damansara station to/from Petaling Jaya Section SS2 | Sprint Highway, Damansara Puchong Highway, Jalan SS2/75, Jalan 19/8, Jalan Univerrsiti, Jalan 17/2, Jalan 17/13, Jalan 17/22, Jalan Dato' Abu Bakar |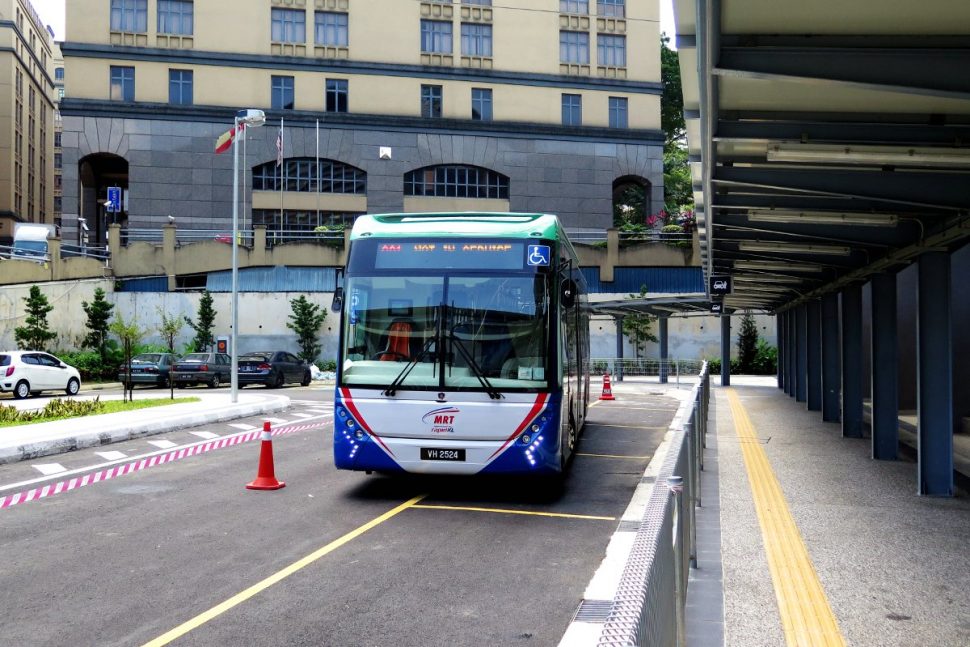 Location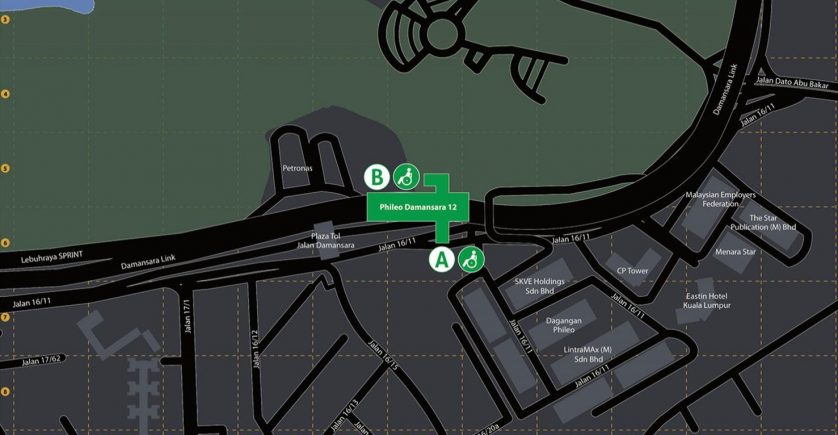 Facilities
Lift
Escalator
Surau
Park and Ride
Public Telephone
Ticket Vending Machine
Public Toilets
Customer Service Office
Island Platform
Bicycle Parking
(Visited 736 times, 1 visits today)