The Muzium Negara MRT Station is an underground MRT station located along Jalan Damansara in the western part of downtown Kuala Lumpur, with a special linkway built to connect with the KL Sentral development.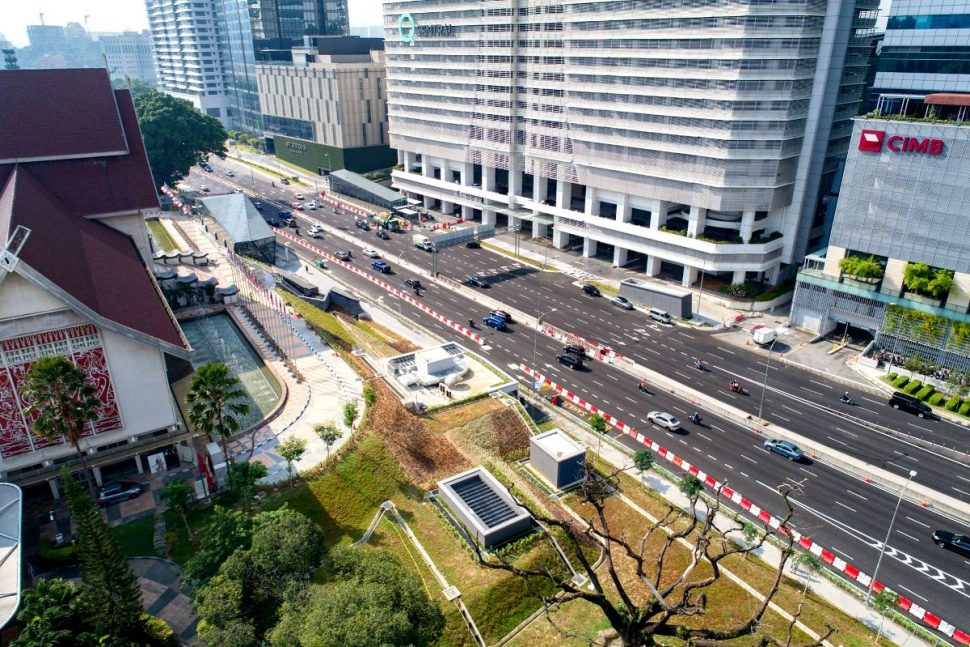 Muzium Negara Station is located between the historical Muzium Negara and the contemporary KL Sentral development.
Muzium Negara (National Museum) MRT station is one of the stations on Klang Valley Mass Rapid Transit (KVMRT) Sungai Buloh – Kajang Line and will serve as a connecting station (exit paid area) to KL Sentral.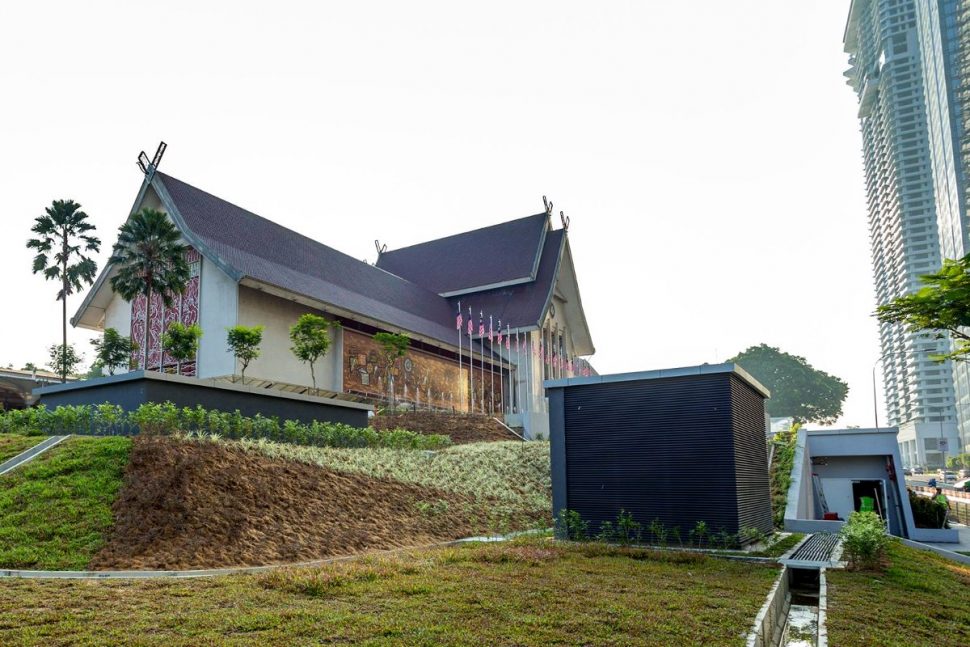 The main entrance is located right in front of the Muzium Negara building, hence the station's name. The station has one entrance each on either side of Jalan Damansara.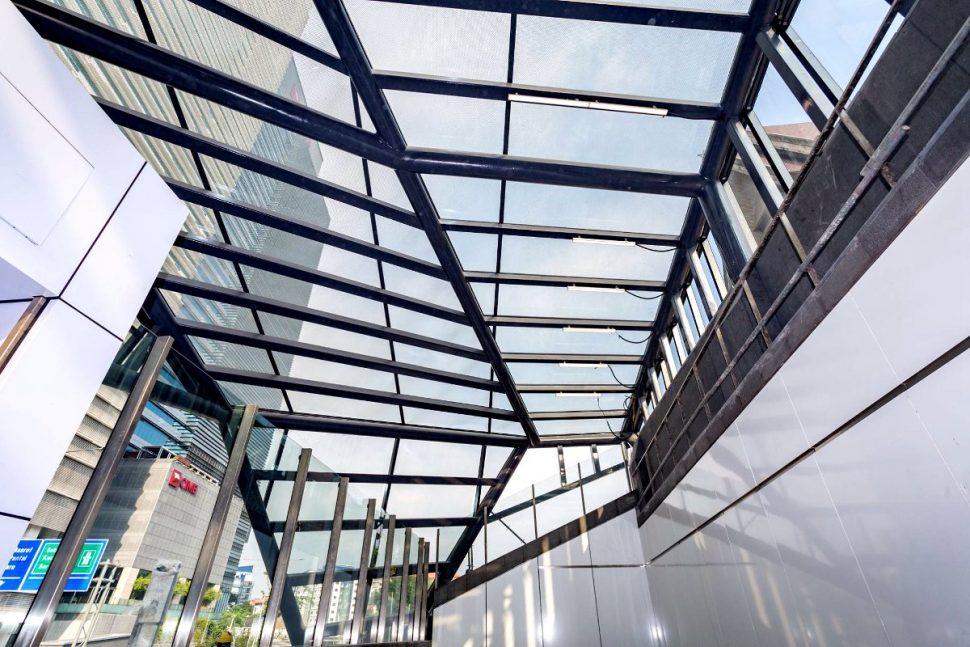 Started on July 17, 2017, passengers can transit between the MRT station and KL Sentral station building via a pedestrian walkway.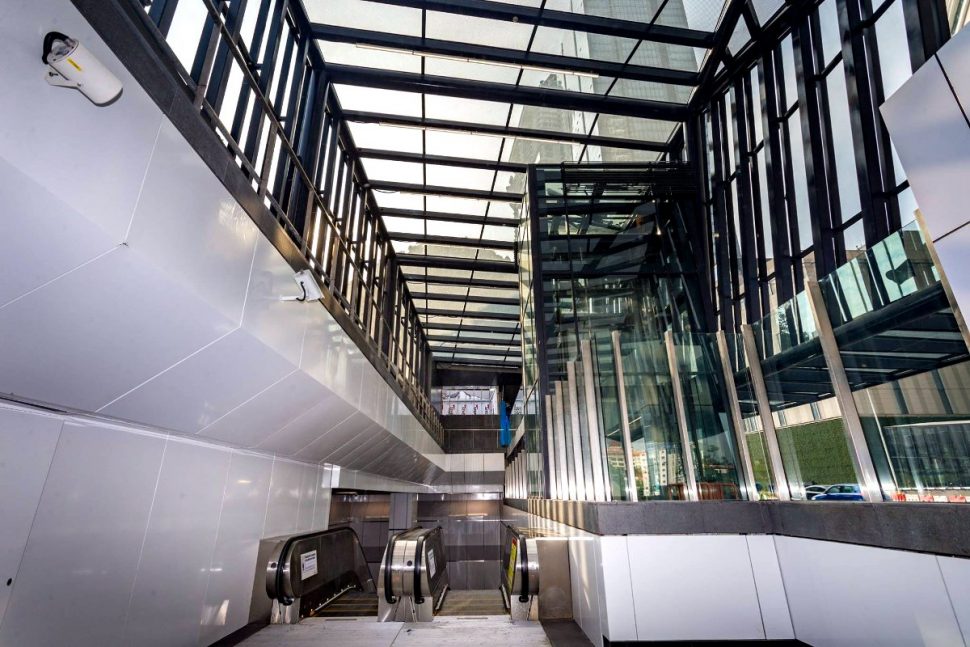 The walkway begins at the KLIA Ekspres concourse, with lifts and escalators, crossing several office and residential buildings and ending at the St. Regis Hotel, just in front of the entrance to the MRT station.
For this station, which is next to KL Sentral, the catchphrase is "Transition".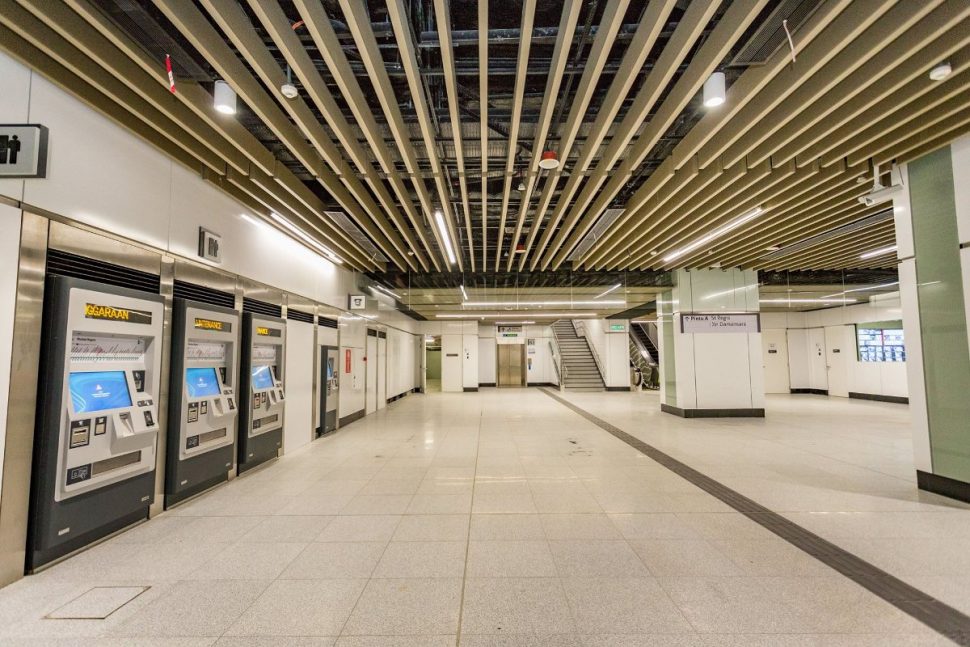 This is based on the fact that the museum is a treasure trove of all things old and priceless, while neighboring developments are all brand new.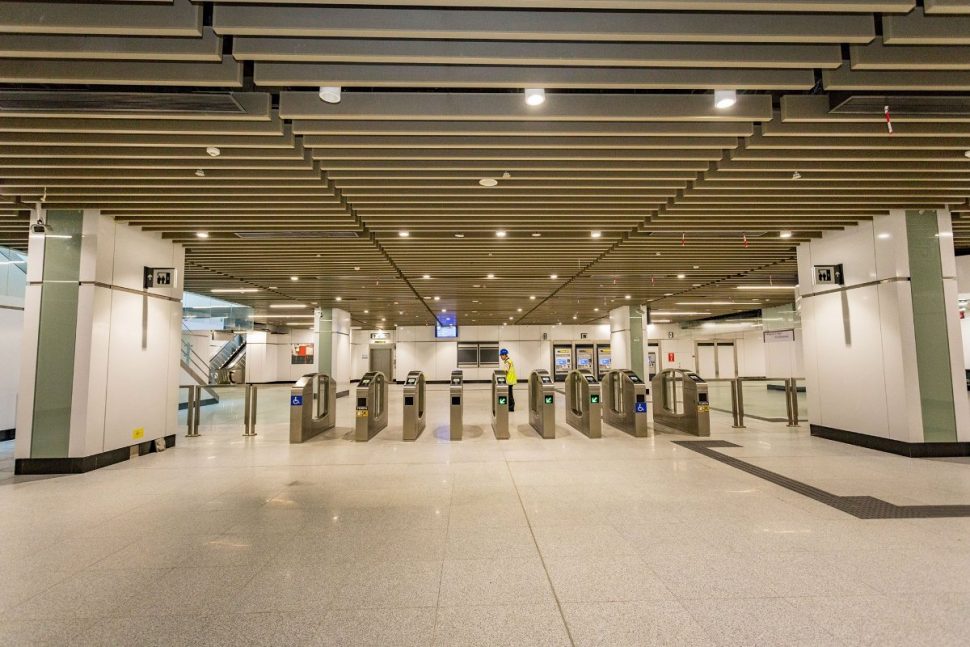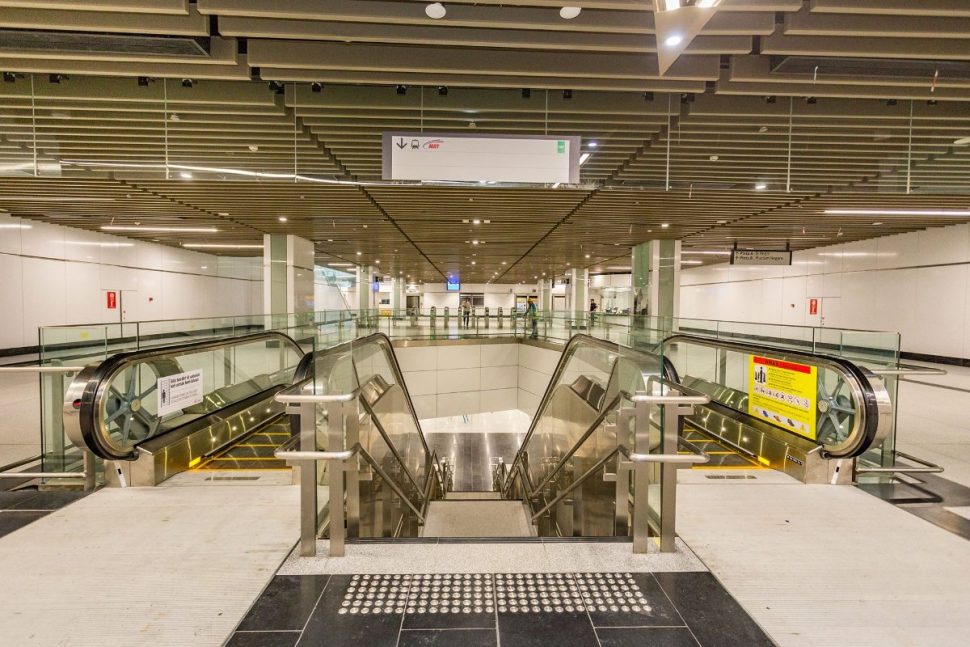 At its concourse level, columns with glass cladding depicting modes of public transport from yesteryear evoke a sense of nostalgia in an otherwise sleek and contemporary station interior.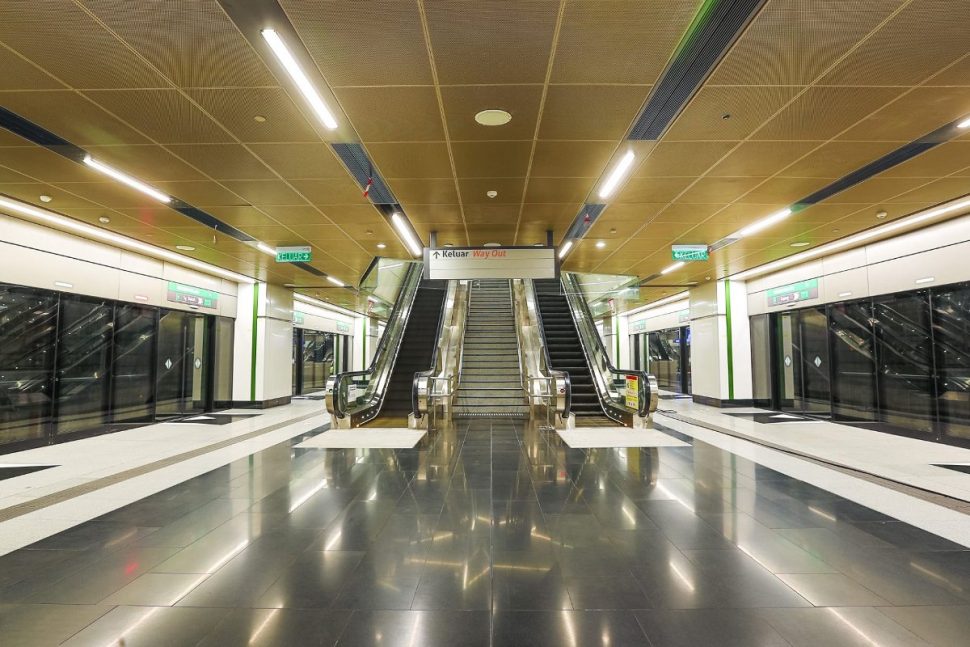 Design elements of the station depict the transition of the city's mode of public transport from the early days to the present.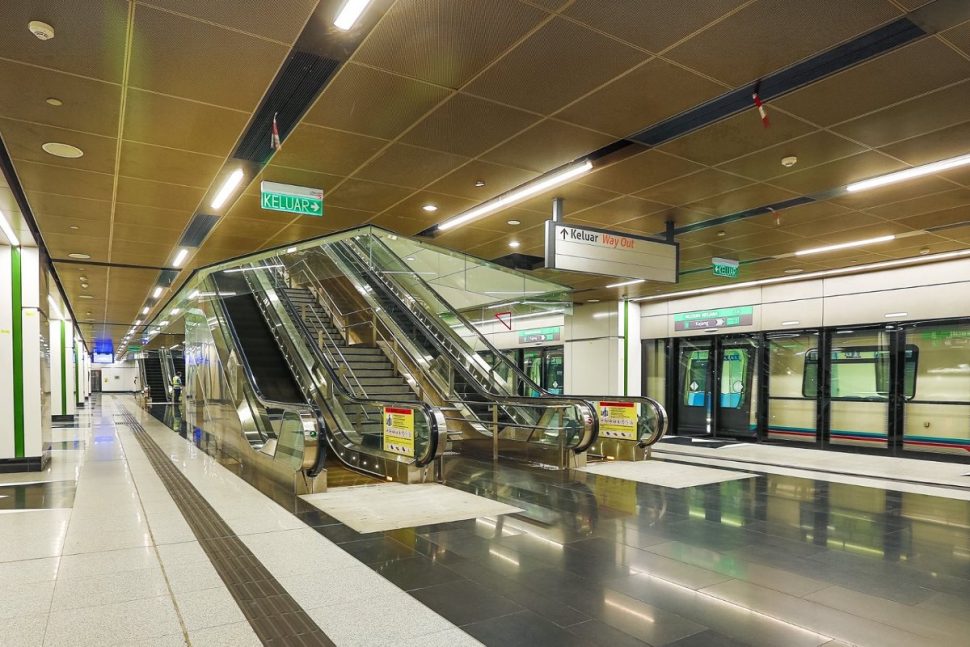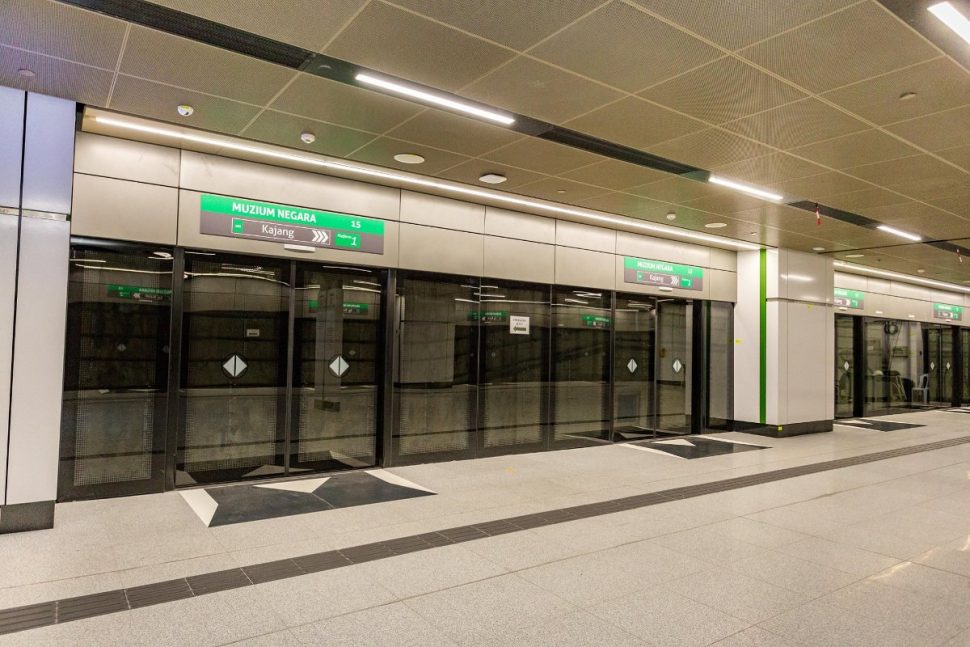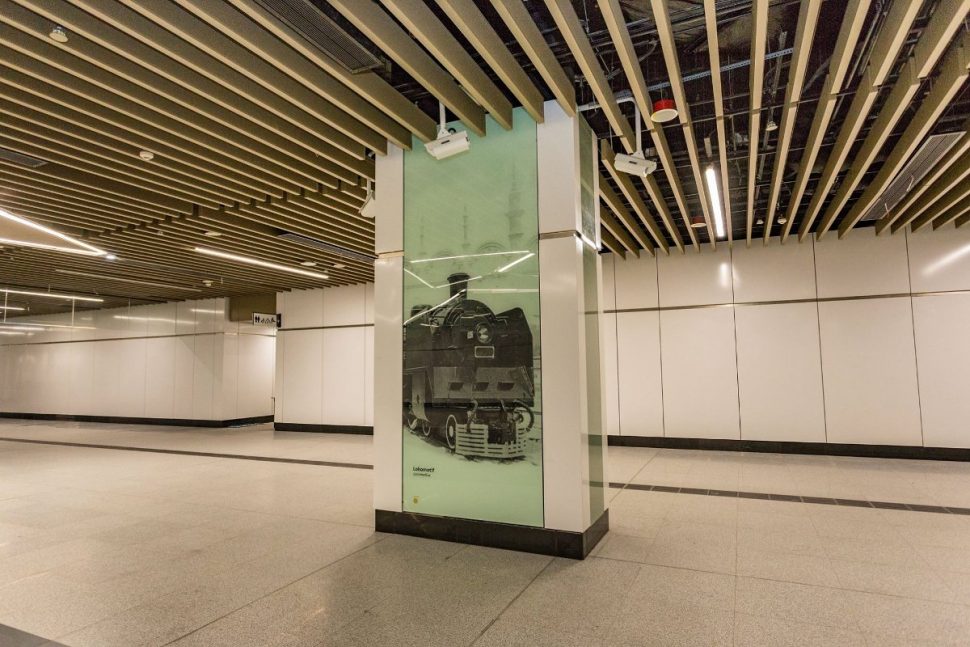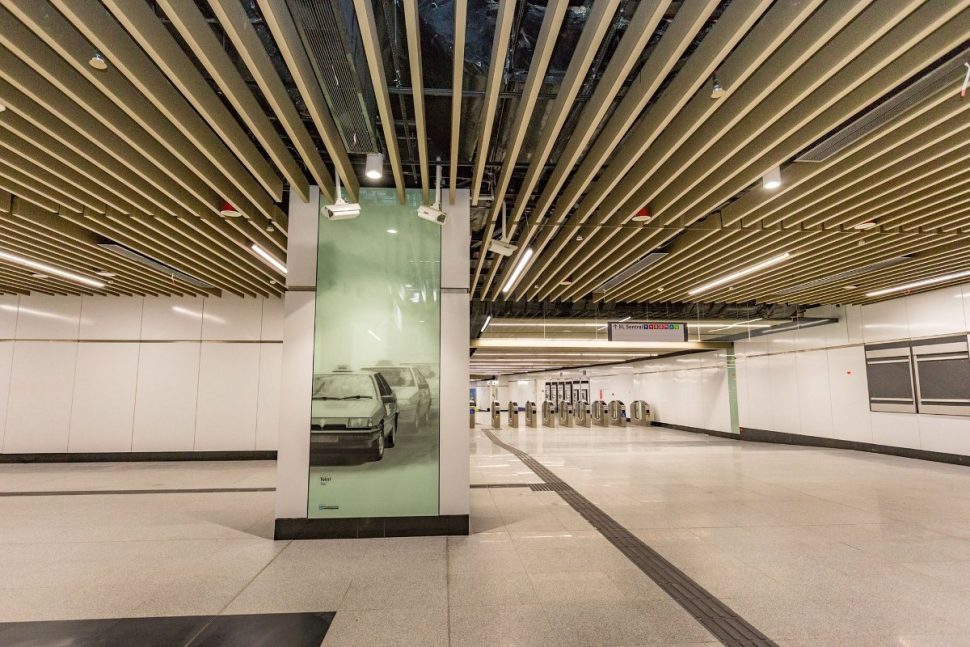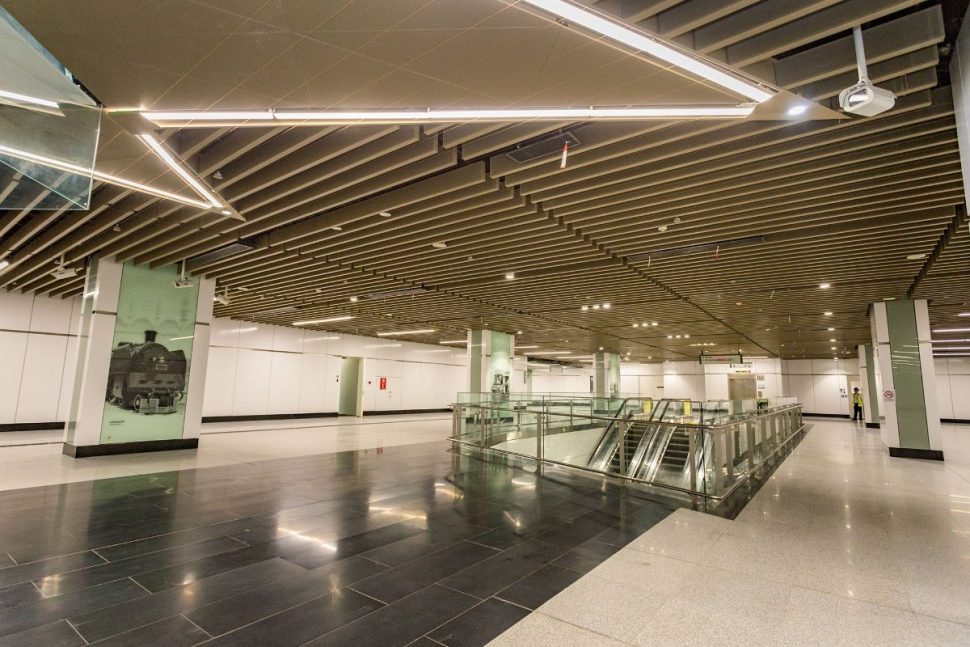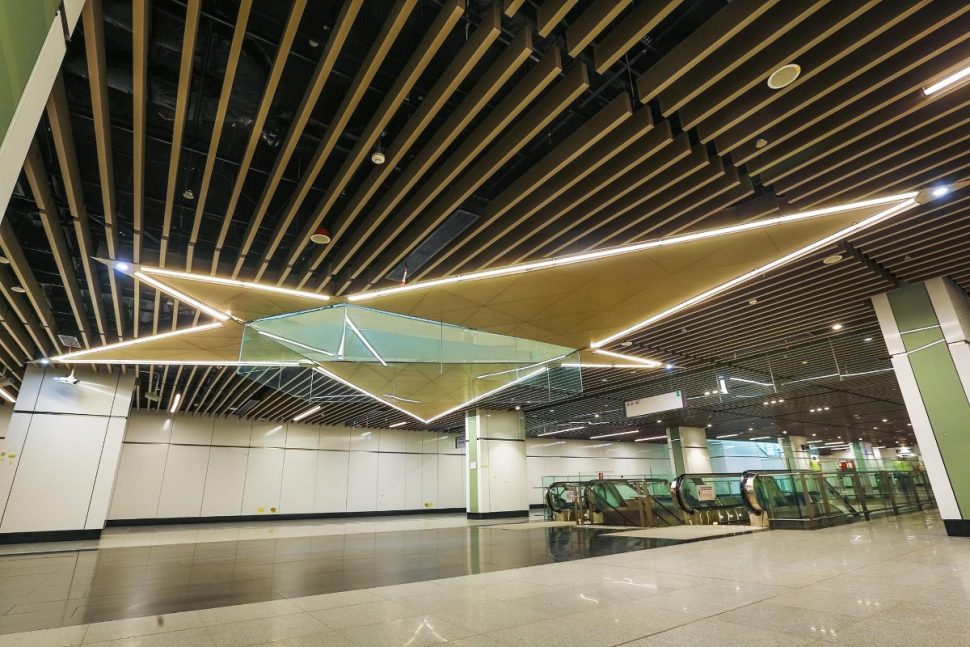 Location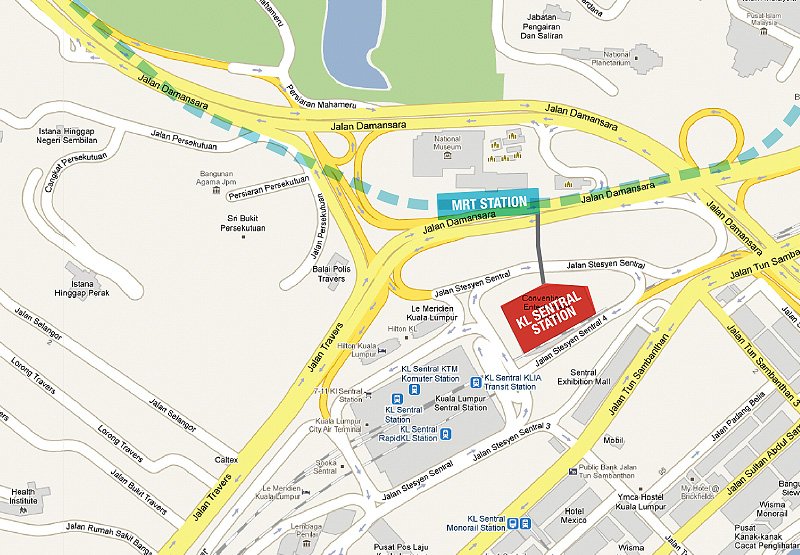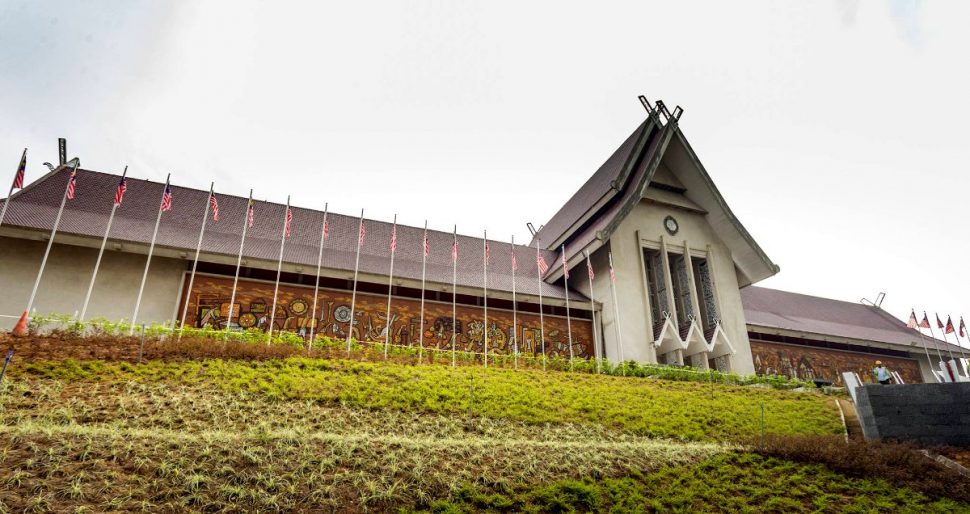 Connected Linkway Between MRT and KL Sentral Station
At 24m deep, this station is connected to KL Sentral via an underpass that crosses Jalan Damansara, before re-emerging on the other side in the form of an overhead bridge to KL Sentral.
A 240 meters linkway, consists of underground & elevated sections, will directly connect the Muzium Negara MRT Station to KL Sentral Station.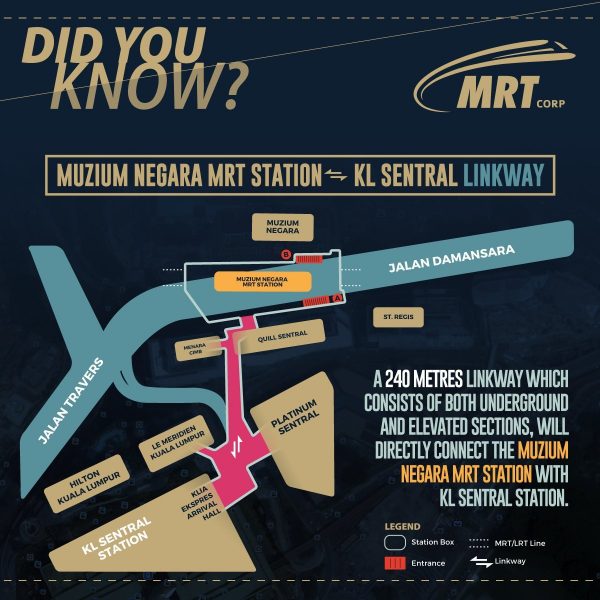 Though designated an interchange, Muzium Negara MRT station does not enjoy paid zone-to-paid zone integration with KL Sentral itself, which serves the Kelana Jaya Line, KTM Komuter, KL Monorail and KLIA Ekspres.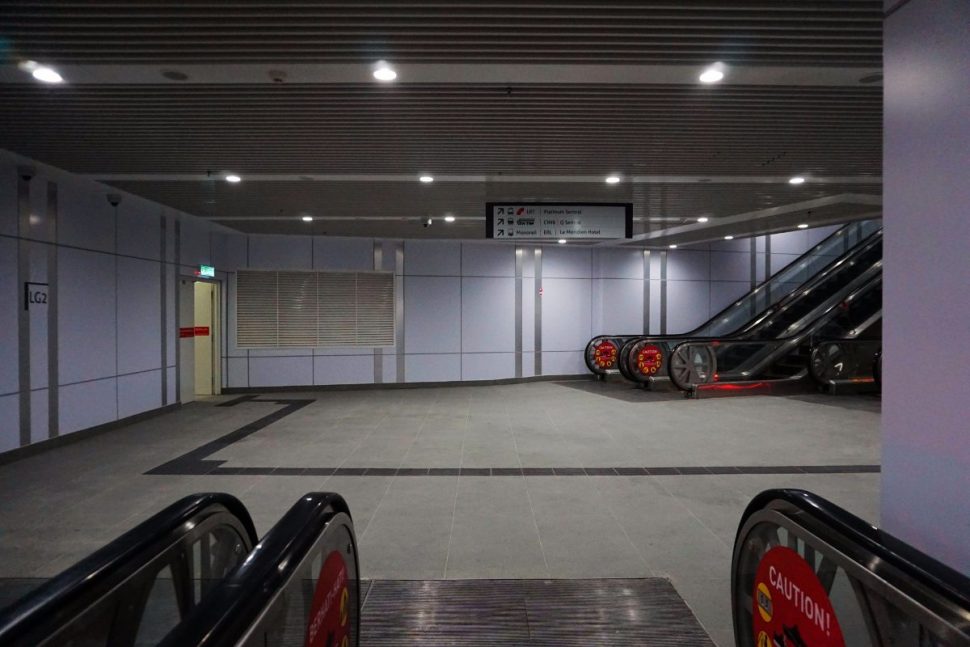 This is due to Muzium Negara station being located outside the borders of the KL Sentral development project, as well as the different rail operators in KL Sentral (and hence different ticketing systems).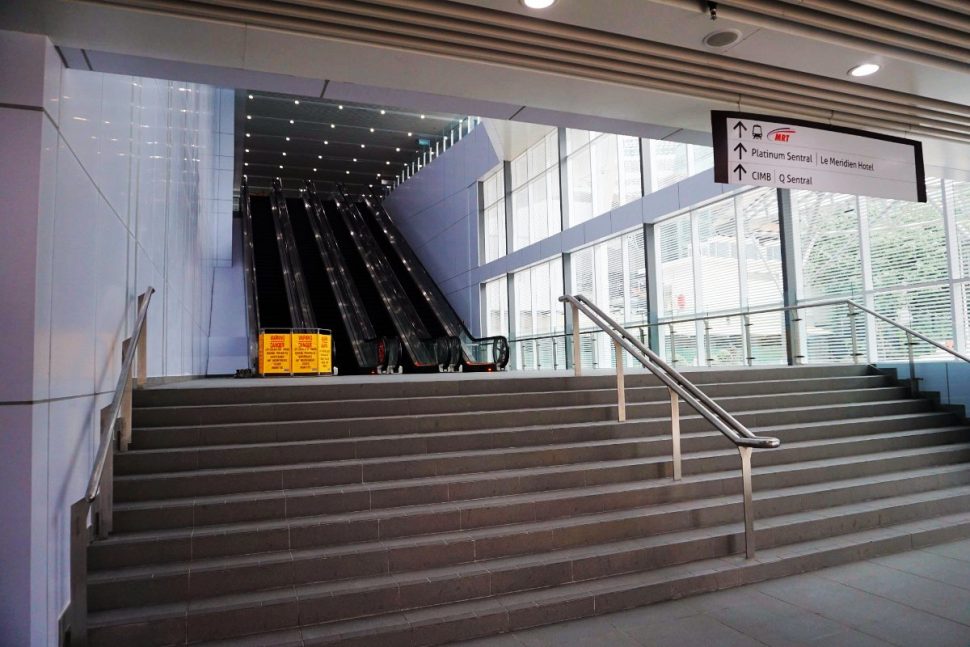 Facilities
Lift
Escalator
Surau
Public Telephone
Ticket Vending Machine
Public Toilets
Customer Service Office
Island Platform
(Visited 942 times, 2 visits today)