Hotel China Town 2 is located in the heart of Chinatown, Kuala Lumpur. The main door opens right into the famous Petaling Street night market. Hotel China Town 2 offers International standard accommodation at very affordable rates.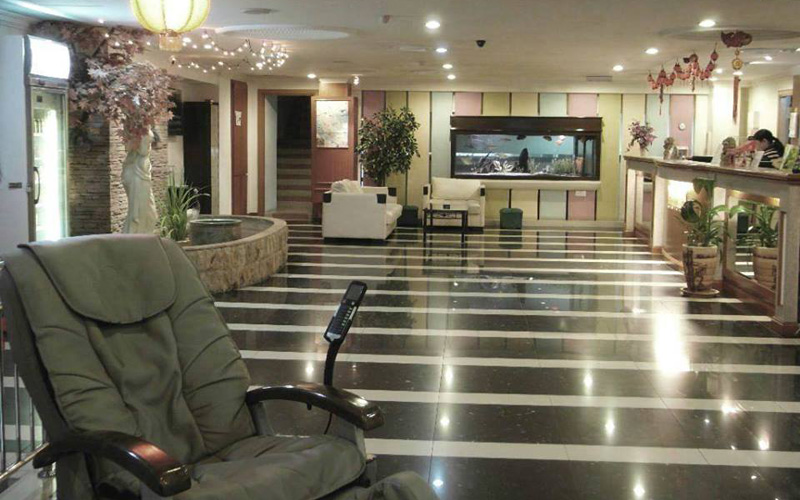 [one_fourth]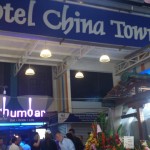 [/one_fourth] [one_fourth]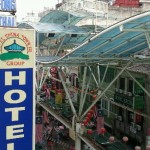 [/one_fourth] [one_fourth]
[/one_fourth] [one_fourth_last] [/one_fourth_last]
The simple yet comfortable and clean hotel rooms are equipped with standard amenities. Air-conditioned, attached bathroom with hot & cold showers, satellite TV/DVD movies and free high-speed WiFi.
Other facilities include Fax/IDD telephone, Internet access, safe deposit box, laundry services, coffee/tea making facilities and a massage centre. The Hotel operates all round the clock and has a 24hours CCTV security system.
Standard Double Room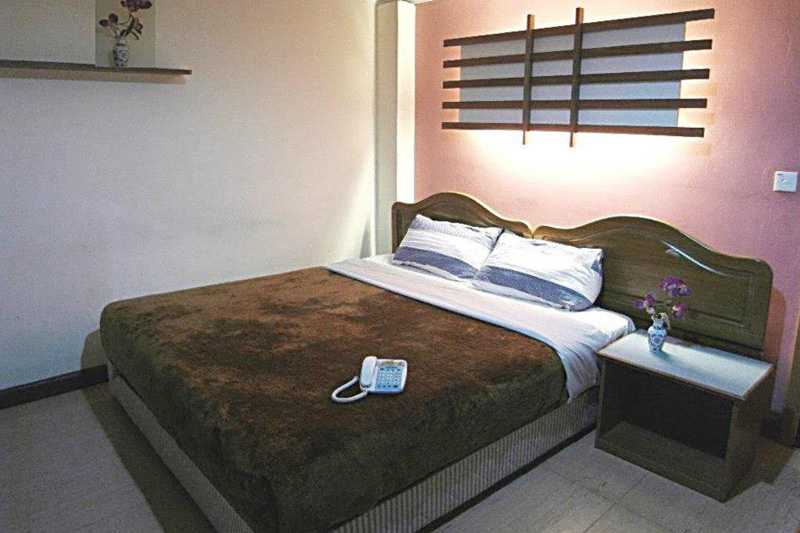 Standard Twin Room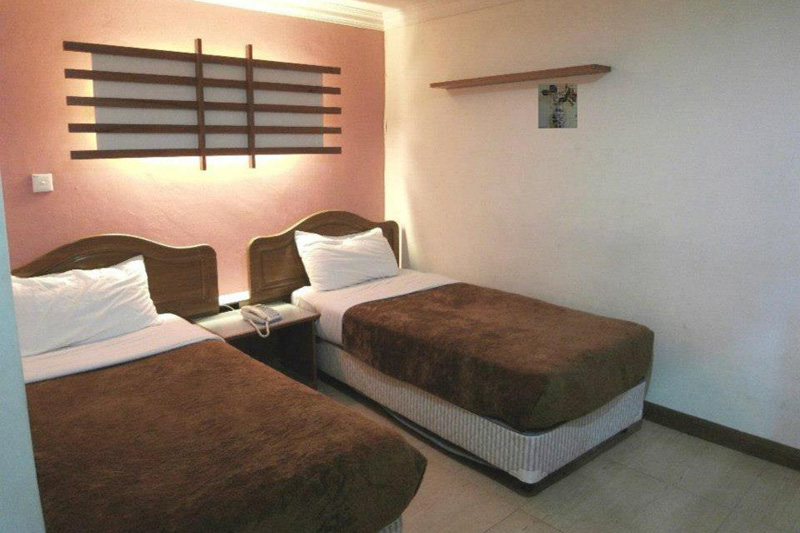 Superior / Triple Room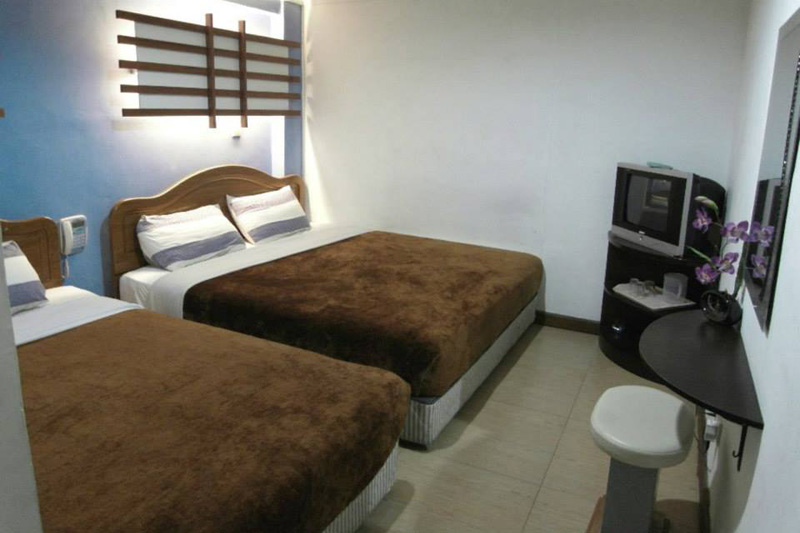 Family Room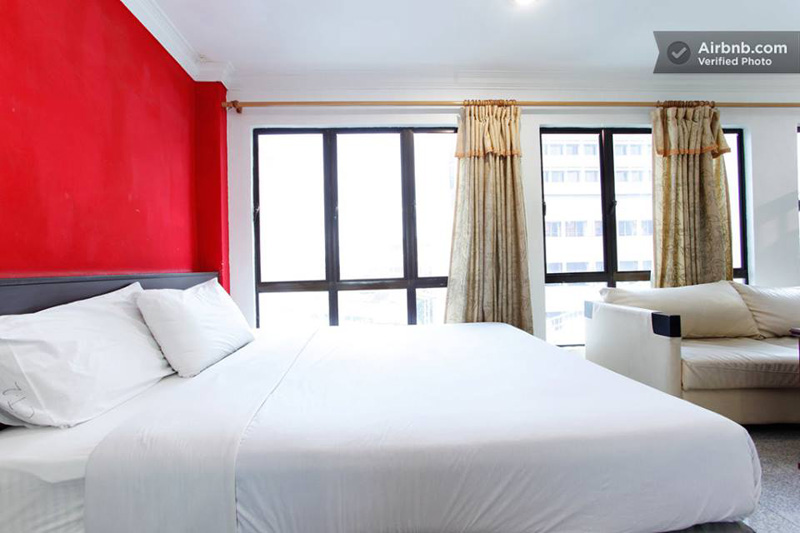 [one_fourth]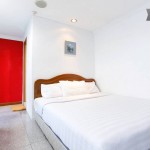 [/one_fourth] [one_fourth]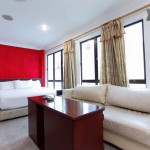 [/one_fourth] [one_fourth]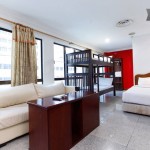 [/one_fourth] [one_fourth_last]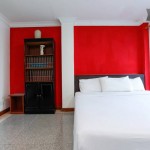 [/one_fourth_last]
Book Your Room
Type
Price
Booking
* Room price is subjected to change and availability.
Standard Single No Window
USD$42.05 USD$18.94*
[button link="https://www.agoda.com/partners/partnersearch.aspx?pcs=1&cid=1613962&hl=en&hid=148723″ class="small-button smallblue"]Book[/button]
Standard Double No Window
USD$54.08 USD$24.36*
[button link="https://www.agoda.com/partners/partnersearch.aspx?pcs=1&cid=1613962&hl=en&hid=148723″ class="small-button smallblue"]Book[/button]
Deluxe Double
USD$60.07 USD$27.06*
[button link="https://www.agoda.com/partners/partnersearch.aspx?pcs=1&cid=1613962&hl=en&hid=148723″ class="small-button smallblue"]Book[/button]
Superior Room No Window
USD$81.10 USD$36.53*
[button link="https://www.agoda.com/partners/partnersearch.aspx?pcs=1&cid=1613962&hl=en&hid=148723″ class="small-button smallblue"]Book[/button]
Family Room
USD$148.05 USD$66.69*
[button link="https://www.agoda.com/partners/partnersearch.aspx?pcs=1&cid=1613962&hl=en&hid=148723″ class="small-button smallblue"]Book[/button]
[get-big-vlinks]
Hotel Address and Booking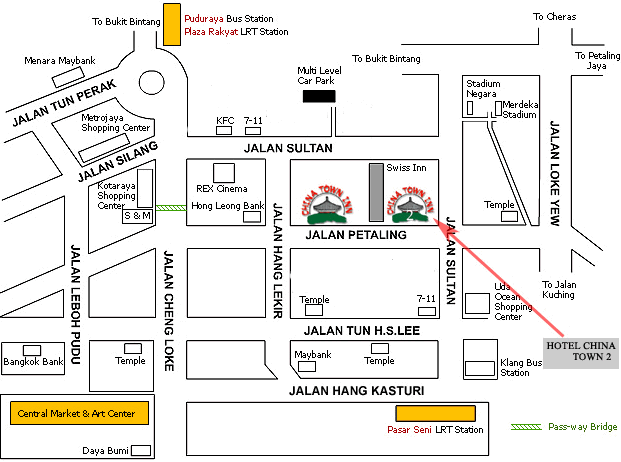 Hotel China Town 2
70-72 Jalan Petaling, Chinatown, Kuala Lumpur, Malaysia
How to get to Hotel from Airport
From KLIA2 Terminal – Airasia Skybus: Cost only RM10 per person. The bus will drop you at Kuala Lumpur city center (KL Sentral Station), transit Putra LRT train to Pasar Seni station, 150 meters away is Hotel China Town 2.
From KLIA2 Terminal – Star Shuttle: The Star Shuttle which stops at Mydin Shopping Mall, 150 meters away is Hotel ChinaTown 2 (Petaling Street)
(Visited 402 times, 1 visits today)