The Homestyle Hotel is an old two-storey shophouse creatively renovated as alternative tourist lodging in the heart of Bukit Bintang, a major shopping and entertainment district.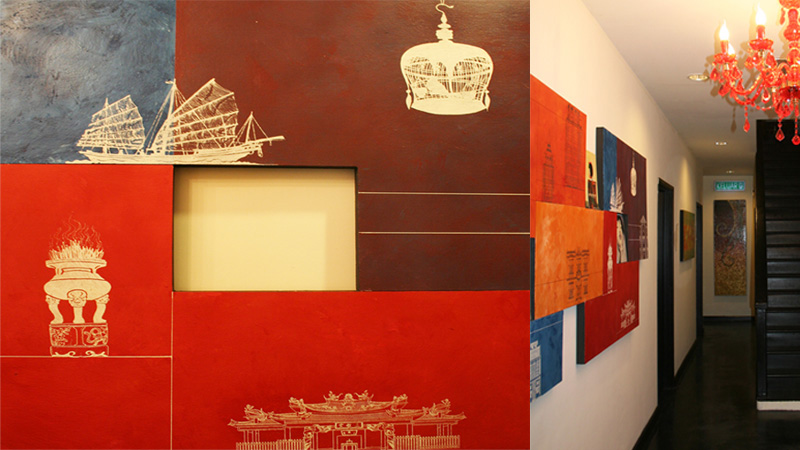 The façade of the house that greets the guest is designed with a unique abstract art typical of designs found in the longhouses of Sarawak in East Malaysia.
The entrance to the premises is a covered outdoor tropical garden lobby lounge which serves as the living and dining area of the house.
Accommodations
Each private room has its own special features inspired by the local attractions, arts and crafts of different states. A stay in Homestyle is an opportunity to relish Malaysia's rich heritage in a stylish contemporary environment. That's Homestyle: a private urban sanctuary.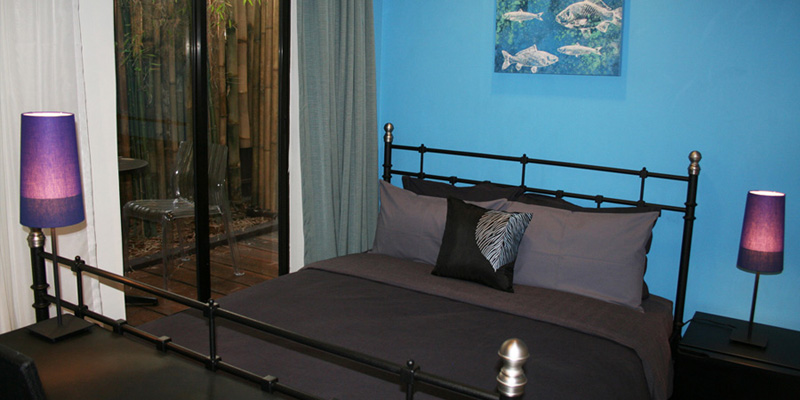 On the ground floor are 3 private rooms for either single or double occupancy – Sabah, Pahang and Kedah. All with ensuite bathrooms, fan, air-conditioning, mini fridge, writing desk, comfy bed and duvet. A unique feature of all these rooms is an individual private outdoor deck and garden.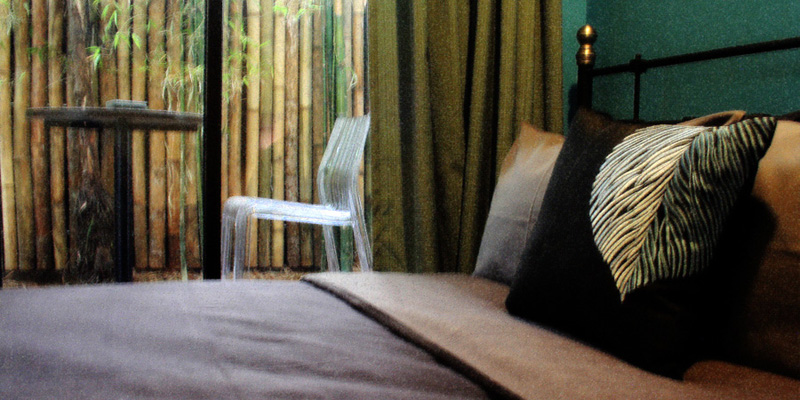 Upstairs on the first floor are 5 rooms – Perak, Terengganu, Kelantan, Penang and Melaka.
Sabah, Pahang, Kedah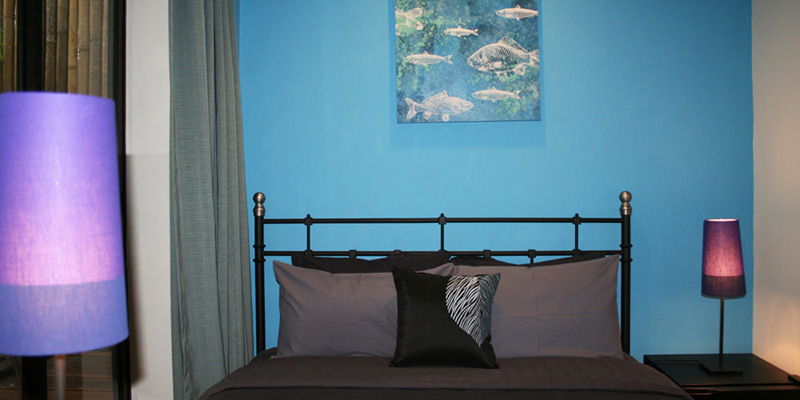 Perak, Terengganu
Perak, Terengganu and Kelantan are both single or double occupancy rooms with fan, air-conditioning, mini fridge, writing desk, comfy bed and duvet. These 3 rooms have their own assigned private detached bathrooms.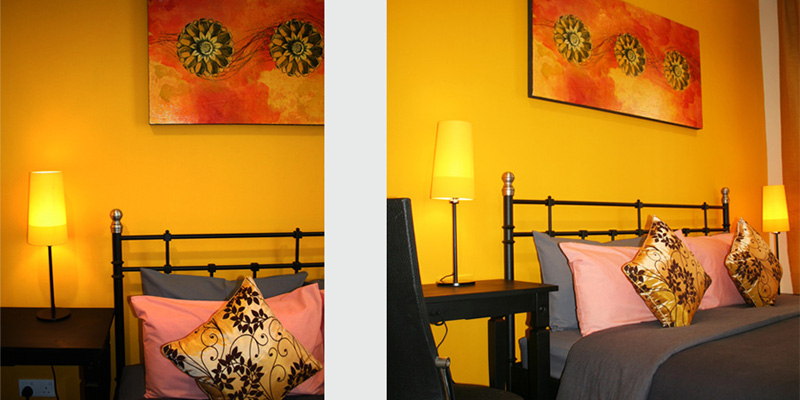 Kelantan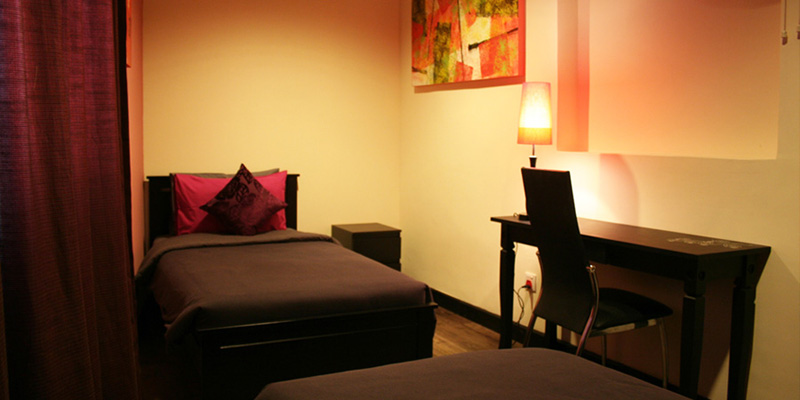 Penang colonial suite
The premier rooms are the Penang colonial suite (triple occupancy bedroom) and Melaka Peranakan duplex suite (quadruple occupancy bedroom) both with a large attached bathrooms.
They are also equipped with fan, air-conditioning, mini fridge, writing desk, comfy beds and duvet.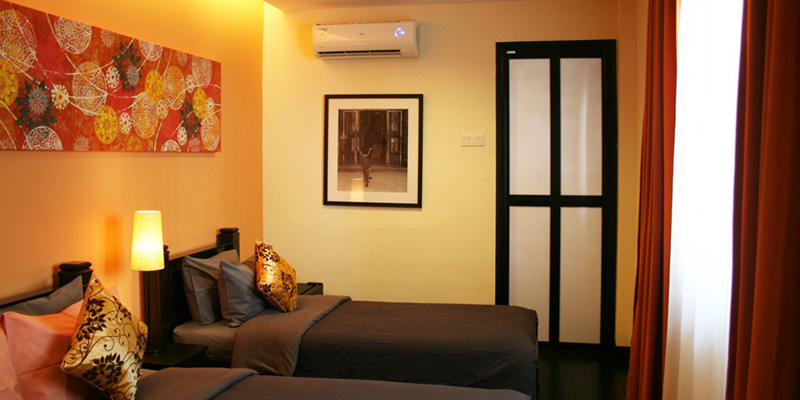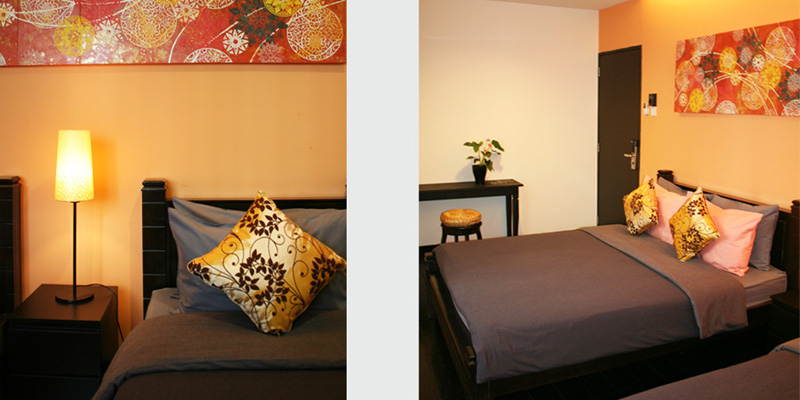 Melaka Peranakan duplex suite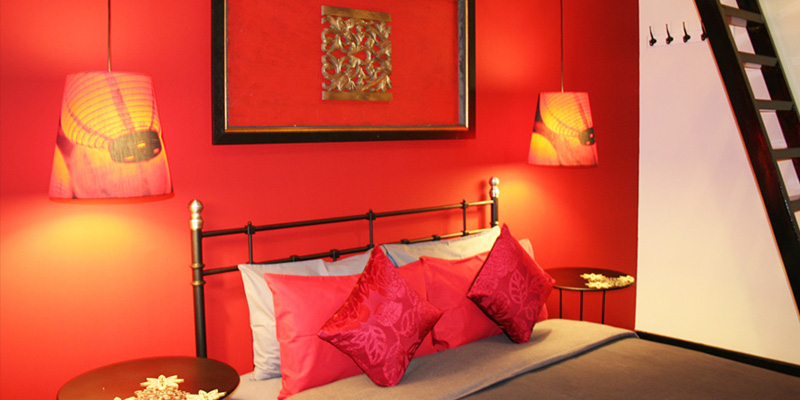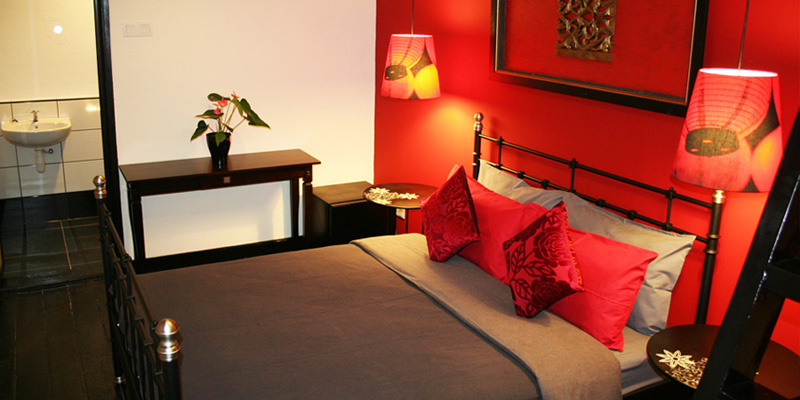 How to go to Homestyle Hotel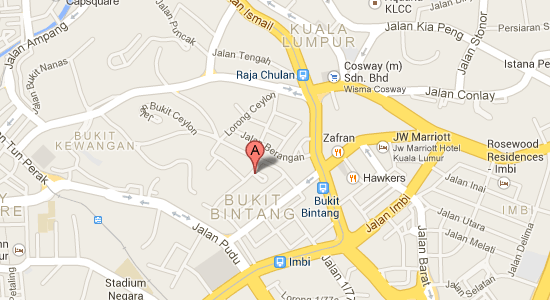 Relaxing Ambiance
A sociable yet peaceful place for guests to gather and have a drink or meal or simply chill in a tranquil rain-forest ambiance.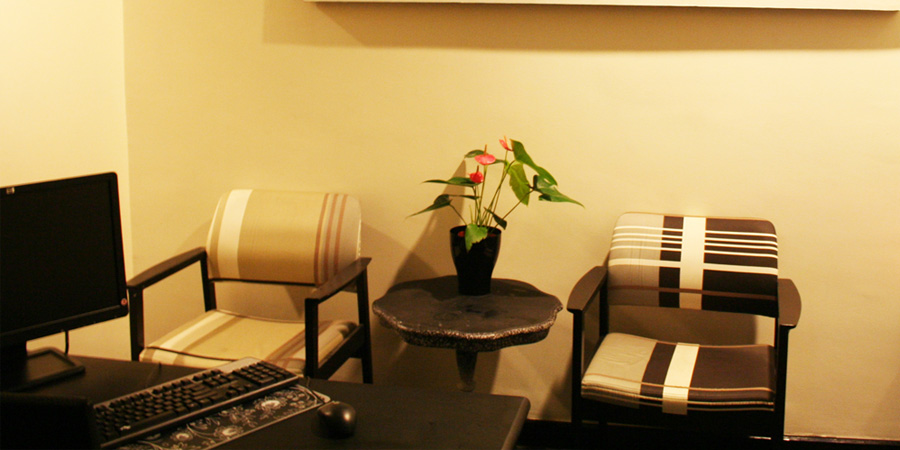 Homestyle is a haven where you can feel relaxed and comfortable. You are treated like invited friends and looked after with warm Malaysian hospitality.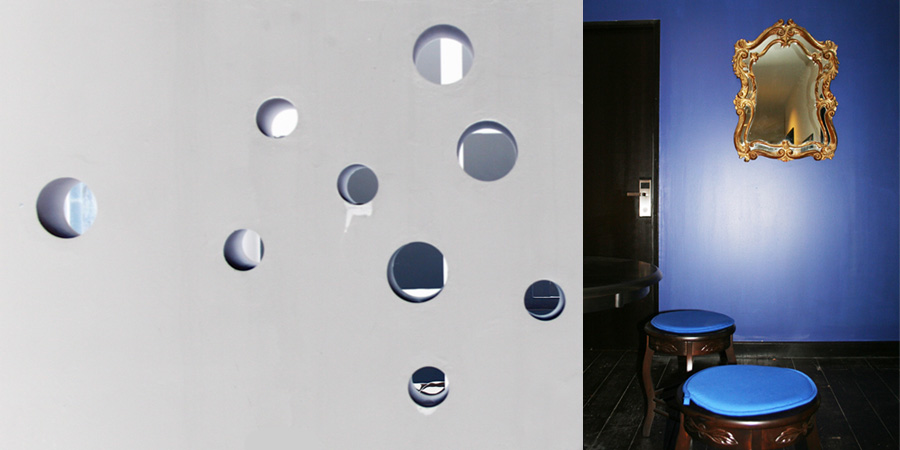 Both the exterior and interior of this newly refitted and stylish house have been inspired by the architecture of the different states of Malaysia.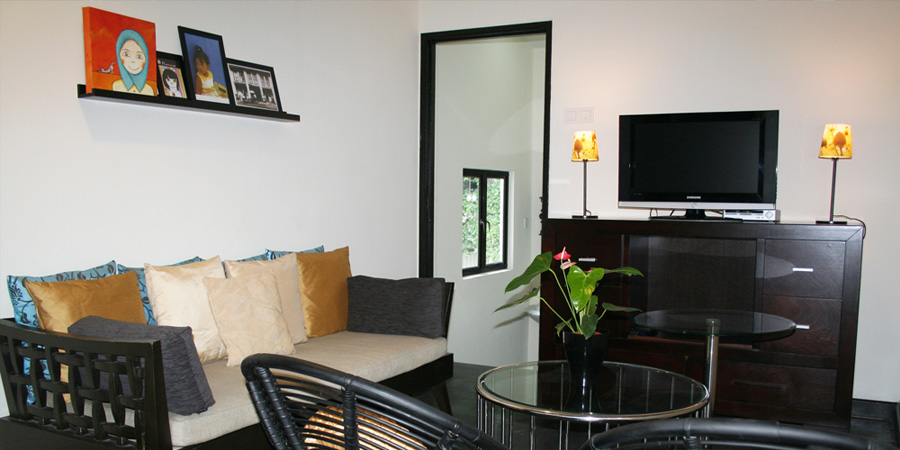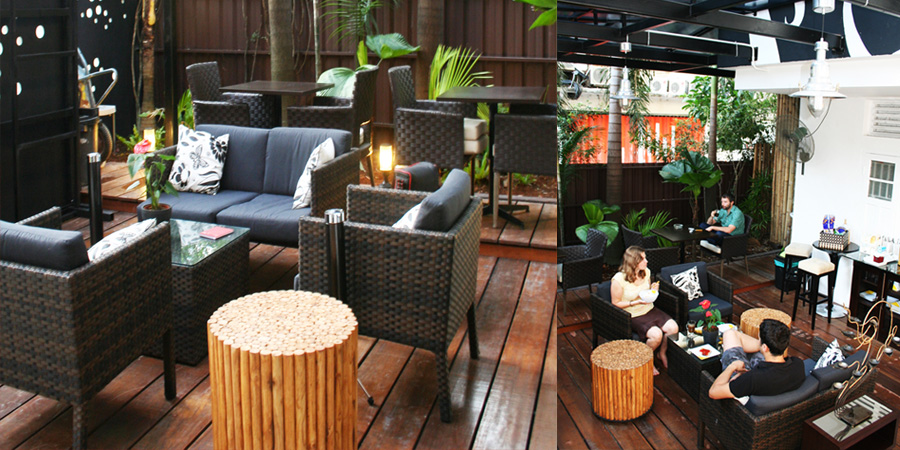 (Visited 116 times, 1 visits today)